Det er en særlig disciplin at byde nye medarbejdere velkommen og hurtigst muligt få dem til at føle sig som en del af holdet – og helst levere. Velkomsten har et moderne navn; onboarding. Og ordet bruges også, når et bureau skal have samarbejdet med en ny kunde godt i gang.
Fra bureauer, Bureaubiz har talt med, er meldingen endda, at onboarding er en nødvendighed:
"Onboarding er for vores, kundens og samarbejdets skyld – og for resultaternes skyld. Det giver dårlige resultater, hvis onboardingen er dårlig," konstaterer Martin Jagd Graeser, der er CEO i digitalbureauet Kvantum. Han tilføjer:
"Vi har haft fokus på det i takt med, at vi har fået store kunder, og kompleksitetsgraden generelt er steget. Jeg har gennem mange år i branchen hørt bureauer tale om at onboarde kunder, men som ikke insisterer på at bruge tiden på en dialog om … ja, faktisk alt. Også bløde emner. Det handler om forventningsafstemning, intern overlevering og dialog."
Hos Spring Production er Kenneth Dan Jørgensen, der er global process & quality responsible, tilsvarende klar:
"For os er onboarding at sætte scenen for et sundt og langsigtet partnerskab mellem os og kunderne. Det er at sikre, at kunderne bliver hjulpet ind i vores forretningsområder, så vi sætter de bedste betingelser for, at samarbejdet hurtigst og lettest lykkedes med at skabe succes."
Tredje generations onboarding
Spring Production har arbejdet målrettet med onboarding i en lille håndfuld år og lægger i denne tid op til en slags version 3.0 – hvor det dels er blevet samlet på ét sted i organisationen, dels bygger på læringer fra de seneste to år.
Onboarding er både hos Kvantum og Spring Production en slags skræddersyet one size fits all; et standardprogram, der er fleksibelt ud fra kundens målsætninger og behov.
"Grundlæggende er formatet det samme for at sikre intern effektivitet, men vi gør meget ud af, at man ikke ender i en maskine, hvor kunden ikke bliver set eller hørt, fordi vi skal følge 12 specifikke trin," siger Martin Jagd Graeser, Kvantum.
Kenneth Dan Jørgensen, Spring Production:
"Vi lytter til kundens ønsker og tidsplan. Det er en vurdering af potentiale, modenhed, kompleksitet i organisationen og udviklingsgrad af opgaver. Løsningen kan være en standardplan med foruddefinerede møder, en skræddersyet actionplan eller en 3-trins raket.

Kenneth Dan Jørgensen, Spring Production.
Sæt en måned af
En onboarding kan bestå af en intern brief af relevante ansvarlige og af en afklaring af bl.a. kundens behov, processer, målsætninger, KPI'er, opsætning, aftaler om samarbejdsmøder.
Og en tommelfingerregel: Sæt en måned af.
"I normale tilfælde varer onboardingen fire uger, men kan afhængigt af kunderne trække ud. Ved store decentraliserede organisationer fortsætter processen over mange måneder, hvor vi fortsat evaluerer og kigger på optimeringer sammen med kunden," siger Kenneth Dan Jørgensen.
Martin Jagd Graeser siger:
"Vi arbejder ud fra, at onboarding varer ca. tre måneder. De første 30 dage er intense med meget dialog, mange kampagner og analyser, der dels skal sættes op dels afklares i forhold til det strategiske setup, som vi ofte også er involveret i."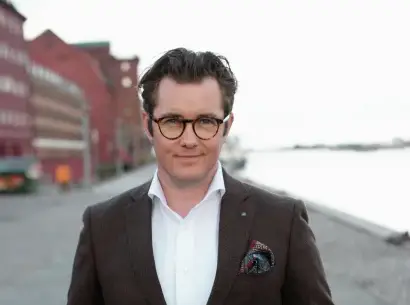 Martin Jagd Graeser, Kvantum
Hos Spring Production har customer success managers ansvaret for onboardingen sammen med en onboarding & platform specialist. Hos Kvantum er det den enkelte kundeansvarlige, suppleret med specialisternes ansvar for leverancer.
Det vigtigste i onboarding
Forventningsafstemning er det vigtigste i forbindelse med at onboarde en kunde. Sådan lyder det både fra Kvantum og Spring Production.
Martin Jagd Graeser, Kvantum, uddyber:
"Det handler om at etablere en relation hvor der ikke er dumme spørgsmål. Vi skal som rådgivere forberede kunden på, hvad der skal til for at nå deres målsætninger – og hvor lang tid, det tager."
Kenneth Dan Jørgensen, Spring Production, pointerer:
"Det er ikke unormalt, at der er dukker forskellige typer af udfordringer op i onboardingfasen. Vi træner vores folk, der arbejder direkte med kunder, i at holde øje med vigtige nøgleparametre, der skal trackes og følges op på."
AM Copenhagen vil hellere onboardes til kunden
For Kvantum og Spring Production ville det være utænkeligt ikke at arbejde med onboarding af kunder. Hos det strategiske design- og brandingbureau AM Copenhagen er tilgangen en helt anden. Det skyldes bureautypen og de kunder, bureauet har.
Kristina May Pries, CEO, forklarer:
"Vi er typisk ikke på kundens løbende marketingbudget og leverer ikke kampagner på samme måde som f.eks. et reklamebureau. I dét lys ville vi måske blive opfattet som selvhøjtidelige, hvis vi talte om onboarding."
Men onboarding fungerer som forventningsafstemning og sætter scenen for et samarbejde ..
"Vi løser primært projekter, og de løbende forløb er ikke planlagt på forhånd. Det ville virke underligt, hvis vi brugte timerne på at sætte scenen," siger Kristina May Pries og tilføjer:
"Men vi gør noget andet: Hvad enten en virksomhed ønsker en identitet og nyt site eller lægger op til en ubetalt pitch, så foreslår vi at sælge et brand audit ind først. Her mødes virksomheden og vi om virksomhedens strategi, ønsker og håb, og vi har gjort vores hjemmearbejde på alle plan vedrørende brandet. Ikke kun visuals og tone of voice, men analyser og vækstpotentiale. Vi tester deres målsætninger."
Jeg hører elementer af onboarding her …
"I virkeligheden kan man sige, at vi hellere vil onboardes til dem for at forstå dem bedst muligt," siger Kristina May Pries.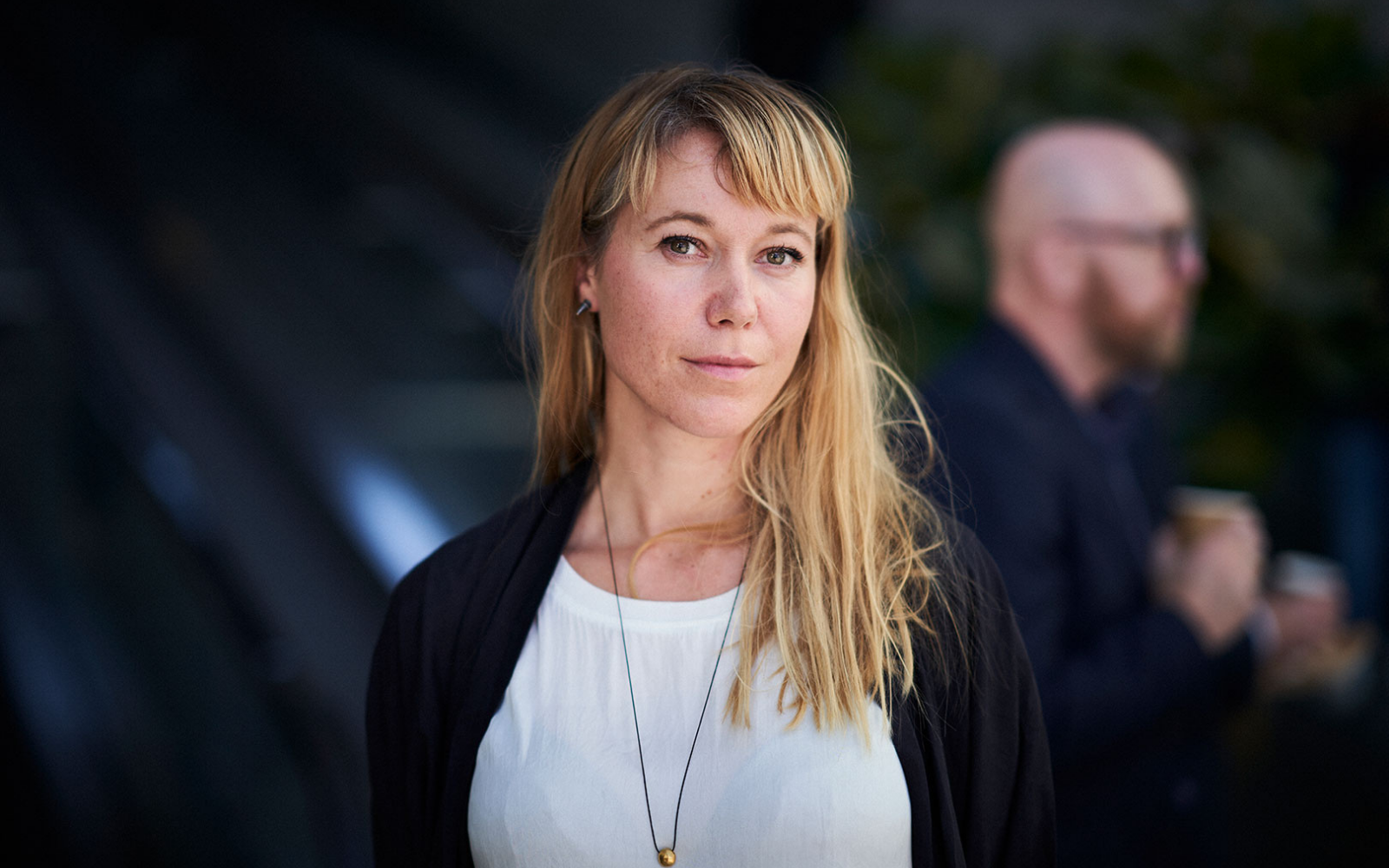 Virksomheden kan derefter vælge at tage sin brand audit med videre og bruge den i andre bureausamarbejder. Den fungerer imidlertid typisk på en anden måde:
"Allerede med en brand audit har vi prøvet at arbejde sammen og testet kemien, og kunden går ofte ikke andre steder hen, men bruger den i stedet som grundlag til at lave en egentlig brief sammen med os."
Det lyder som en slags forventningsafstemning …
"Vi er pragmatikere, så det er vigtigt for os, at et brand audit i sig selv repræsenterer en værdi for kunden," siger Kristina May Pries.