Umiddelbart vil navnet Camilla Ramby trække en del opmærksomhed som ny hos Danske Bank, fordi det er ganske kort tid siden, hun forlod TDC efter at have ledet selskabets centrale marketing-afdeling i et par år.
Men reelt er hun blot et element i en ganske omfattende organisationsændring i Danske Banks marketing.
"I marketing og kommunikation er vores opgave grundlæggende at understøtte den gode kundeoplevelse. Det er det fortsat. Men samtidig sker der store forandringer i kundernes adfærd, og det kræver, at vi udvikler os og opruster på forskellige kompetencer. Det er baggrunden for den nye organisation," siger Jeanette Fangel Løgstrup, der med titlen Senior Executive Vice President er øverste chef for marketing og kommunikation.
Hidtil har Camilla Dahl Hansen været Head of Group Marketing, men hun er flyttet ud til en ny rolle som chef for markedsføring og kommunikation i en af forretningsenhederne, Wealth Management, og hendes ansvar deles nu op i flere funktioner.
Samarbejde er vigtigt
Så på den ene side sker der en opsplitning i funktioner – den anden side er det tværgående vigtigt.
"Vi skal opruste på nogle kompetencer, og det gør vi på denne måde. Men samtidig vil samarbejde på tværs være et nøgleområde," siger Jeanette Fangel Løgstrup.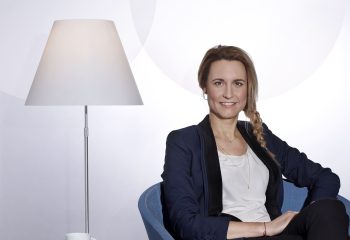 Det er netop den rolle, som Camilla Ramby skal stå for som ny Head of MarCom Management and brand development, der skal arbejde med at implementere den overordnede brand- og marketingstrategi på tværs af markeder og forretningsområder.
Men ellers er det på 1:1 samt digital marketing og kommunikation, der oprustes. Der etableres to nye afdelinger, hvor man lige nu er på jagt efter chefer som henholdsvis Head of CRM/1:1 marketing og Head of Digital Marketing & Communication.
Her kigger man både internt og eksternt efter kandidater.
Desuden etableres en afdeling for integreret markedsføring og CRM, hvor Per Møller Jensen bliver chef. Han har desuden kommunikations-marketingansvar i forretningsområdet for personal banking.
Cheferne for disse fire afdelinger refererer alle direkte til Jeanette Fangel Løgstrup. Camilla Ramby skal facilitere arbejdet på tværs, men refererer på lige fod med de øvrige chefer.
Endelig udvider man også ansvaret hos kommunikationscheferne i de enkelte forretningsområder samt landeorganisationer, således, at de har ansvar for både marketing og kommunikation.
"Vi opruster meget i forhold til 1:1. Vi har som bank utroligt mange kontaktpunkterne med kunderne. Det er marketing-afdelingens opgave at understøtte denne dialog for at skabe den bedst mulige kundeoplevelse," siger Jeanette Fangel Løgstrup.
Ingen forandringer på bureauer
Organisationerne lægger ikke op til forandringer i bureaurelationerne.
"Vi har stærke bureaurelationer," siger Jeanette Fangel Løgstrup og tilføjer, at der heller ikke lægges op til ændringer i bankens tilgang til markedsføring.
"Vi har ikke umiddelbart planer om større branding-kampagner. Vores fokus er på at kommunikere mere gennem handlinger og dialog end på store kampagner," siger Jeanette Fangel Løgstrup.
Endelig vil Kim Larsen fortsætte som Head of Corporate Communications and Relations, hvor han bliver ansvarlig for både ekstern og intern kommunikation samt public affairs, og Dorte Eckhoff vil være Head of Corporate Responsibility.