Clare McNally, der er kreativ direktør hos McNally Unlimited og underviser på DMJX, og som fornylig har lavet en ny instagram side, der skal hjælpe reklamestuderende med deres portefølje, kunne godt have tænkt sig at have fået ideen til kampagnen: Projekt Re: Brief, som er en kampagne for Google Digital Technologies fra 2012.
Johannes Leonardo, der har lavet kampagnen, beder fem legendariske amerikanske reklamer om at gentænke deres mest ikoniske reklame til et medium, de næsten ikke kender: nemlig internettet. Du kan se et resumé her:
Hele reklamen kan ses i sin fulde længde her.
Clare McNallys forklarer, hvorfor hun netop har valgt denne:
"Den har jeg valgt for dens ambitiøse, kloge og strategiske tanker – og dets mesterlige take på reklameindustrien."
I en del af den færdige reklame gentænkes den klassiske Coca Cola-annonce, der er kendt under navnet: "I'd like to buy the world a Coke". I denne del af reklamen ses en standard-automat, der transformeres til en interaktiv fjerninstallation, hvor forbipasserende overalt i hele verden kan optage en videomeddelelse, der automatisk bliver placeret et andet sted i verden. På den måde skaber Coca Cola interaktivitet mellem online brugere ved at anvende en ny webbanner-teknologi.
Udover Coca Cola gentænker Google også Volvo, Alka-Seltzer og Avis i deres kampagne.Her kan du se den klassiske af Avis-reklame: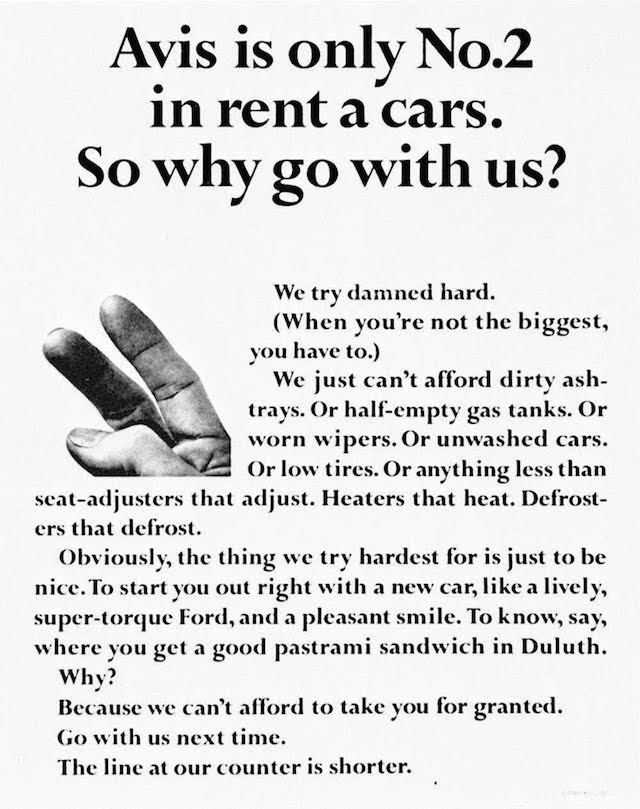 Og her kan du se rekonstruktionen: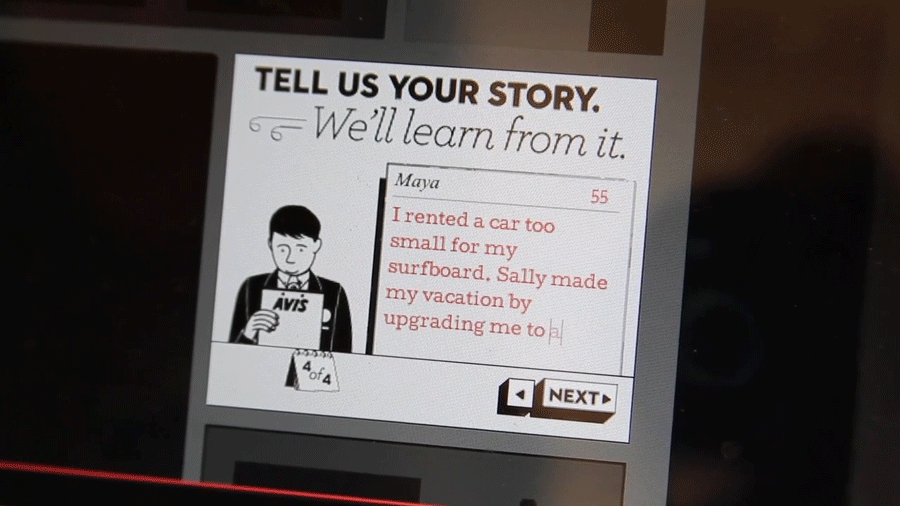 Hvad tænkte du, da du så reklamen første gang?
"Jeg var imponeret over, at bureauet fik det gjort. Tit forbliver sådanne store idéer ofte på tegnebrættet, da de logisk er komplicerede og koster tid og penge," fortæller Clare McNally og uddyber:
"Derefter tænkte jeg: Smart! Det er helt ind til essensen en B2B-kampagne, hvor Google viser en klar forståelse for deres publikum og måden, hvorpå de bedst kan nå dem. De placerede deres egen teknologi som en sekundær ting, så ideerne træder. Og det er lige netop der, den skal være. Til sidst kunne jeg godt lide, at det var et ægte samarbejde mellem agentur og klient. Du fornemmer, at der var stor tillid og respekt fra begge sider."
Hvad er det, der gør, at du netop vil fremhæve denne reklame?
"Jeg elsker dybden af ​​ideen. På den ene side er det virkelig simpelt: Tag nogle gamle annoncer og genindspil dem til Google-teknologi. Men pludselig forstår du omfanget, ambitionen og kompleksiteten af opgaven. De forvandlede en kort brief til mange forskellige. Resultatet er så stort, at det faktisk endte som en dokumentarfilm."
Hun fortsætter:
"Den viser den gode idés magt. Alt for ofte bruger man teknologi og selve udførelsen til at maskere den svage tænkning. Her er det tydeligt, at de viser, at de har fundet den gode idé. Kampagnen er faktisk ganske 'meta' – den er et koncept, der betaler for andre koncepter. På det tidspunkt sagde Aman Govil, Googles produktmarkedsføringschef: 'Hvis du vil lave en god online reklame, så skal du første lave en god reklame.' Sandt dengang, sandt nu."
Clare McNally fortsætter:
"Project Re: Brief minder mig om dét Jeff Bezos, der er CEO fra Amazon, engang sagde: 'Når alle fokuserer på forandringer, fokuserer jeg på dét, der ikke vil ændre sig de næste 10 år, og bygger en forretning omkring det.' Den her reklame hylder erfaring og viden. Reklameindustrien har ofte tendens til at glemme det arbejde, der er lavet for bare et år siden. Der er desværre meget lidt respekt for historien i vores branche. I den her reklame fejres det, og det kan jeg godt lide!"
Hvad er den fedeste detalje ved Project Re: Brief?
"Jeg synes især, at behind-the-scenes-materialet med de gamle branchestjerner, der taler til de nye unge reklame-kanoner er ekstremt charmerende. Jeg mener, at arven fra vores branche fortjener en stemme, og jeg er glad for at se det her."
Hvordan kan du bruge reklamen som inspiration i dit eget arbejde?
"Project Re: Brief inspirerer mig meget, da den giver værdi til vores profession gennem demonstration. Den fremhæver, at det hele egentligt handler om idéer. Hvordan, hvor og hvornår er altid det sekundære," fortæller Clare McNally og uddyber:
"Reklamen minder mig om, at arven og konteksten i reklamer er vigtig – især når vi skal vejlede unge kreative. Alt for ofte bliver gammelt arbejde kategoriseret som irrelevant. Vi kan stadig lære meget fra tidligere tilgange og strukturer, der har været med til at revolutionere industrien, medierne eller håndværket."