Ambitionen er klar. &Co og den øvrige familie i The North Alliance (NoA) ønsker at opruste i forhold til at ændre opfattelsen af, hvad man kan med sociale medier og content som en integreret del af de øvrige kommunikationsaktiviteter.
Og nu kan man sætte et navn på den oprustning: Morten Saxnæs, der indtil fornylig var Digital Brandingchef hos TV 2, og før det Digital Strateg hos Wibroe, Duckert og Partners.
"Vi kan mærke et stigende behov for at udfordre, hvordan man aktiverer brands på nye digitale kanaler – og hvordan content produktion bliver kernen for succes," siger adm. dir. Mikael Jørgensen og fortsætter:
"Al for meget content er simpelthen for dårlig kvalitet, og det er ikke ordentligt forankret i virksomhedernes brand- og kommunikationsstrategi. Derfor virker løsningerne heller ikke tilfredsstillende. Og det vil vi gerne lave om på."
Mikael Jørgensen fortæller videre, at oprustningen ikke stopper med Morten Saxnæs. Målet er at udvikle yderligere omkring Mortens kompetencer, så vi får skabt et team, der kan hjælpe vores kunder med at blive best in class på digitale og sociale platforme.
Kreativiteten trak
&Co er bredt anerkendt som et af Danmarks bedste på kreativt niveau, og det har tiltalt Morten Saxnæs.
"&Co har i de sidste mange år skabt kampagner af international klasse. Det kreative niveau har virkelig imponeret mig. At få muligheden for at arbejde sammen med inspirerende mennesker, der sætter den faglige barre højt og lægger vægt på samarbejde, er noget jeg virkelig ser frem til," siger Morten Saxnæs, som desuden er tiltalt af NoA-familien.
"Morten bliver ansat i & Co. men kommer som alle andre ansatte i NoA familien, til at arbejde på kryds og tværs af selskaber og landegrænser. For selv om NoA i Danmark i dag tæller 3 bureauer med hver deres spidskompetencer; & Co., Great Works og Bold, så agerer vi fuldstændig som ét bureau med en fælles bundlinje. Vi sætter det rigtige hold på tværs af kompetencerne – uden hensyntagen til hvilket bureaubrand de reelt repræsenterer," siger Mikael Jørgensen, mens Morten Saxnæs tilføjer:
"Det er klart, at hele NoA familien har været et stærkt trækplaster for mig. At have et tæt integreret samarbejde med Great Works og Bold gør, at de løsninger der kommer fra huset kan nå et nyt niveau. Og på et personligt plan vil det være med til at udvikle mig endnu mere."
Ny producer
Ud over Morten Saxnæs har &Co også ansat produceren Anders Darre. Han har tidligere været ansat som producer på Uitch Iscratch men har igennem de sidste knap 4 år dog været selvstændig.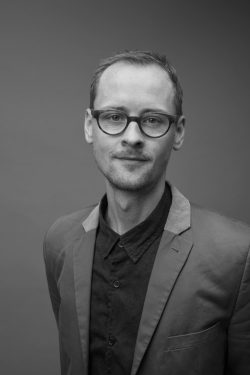 Anders Darre har i denne periode primært fungeret som personlig producer for Jan Gleie og koncentreret sig om at producere film i udlandet. Han er desuden ved at lægge sidste hånd på en lærebog om kreativitet og innovation, der skal udkomme til sommer.
"Vores ambition om at ændre opfattelsen af, hvad man kan med sociale medier og content som en integreret del af de øvrige kommunikationsaktiviteter kræver en indgående viden om, hvad de sociale kanaler kan, og hvordan man aktiverer dem," siger Mikael Jørgensen og fortsætter:
"Det kræver meget højt kreativt niveau, hvis man skal evne at binde alle aktiviteter sammen og gøre dem interessante. Det kræver omhyggelig koordinering imellem de mange kanaler og aktiviteter, der kører på samme tid. Og det kræver, at vi udfordrer den gængse opfattelse af, hvilken kvalitet produktionerne påkræver. Produktioner, der samtidigt skal kunne laves cost effektivt."