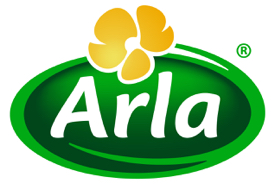 Den dansk registrerede mejeri-gigant Arla har valgt nyt bureau, der skal være med til at sætte Arlas brand i spil i den globale positioneringskamp.
Tidligere har bl.a. BBDO været på banen, og Wieden+Kennedy er Arlas globale lead bureau (og er det uforandret).
Nu er det imidlertid det danske bureau Very, som har vundet en international bureaupitch – og dermed et eksempel på, at man hverken behøver at være til stede på flere kontinenter eller have mange medarbejdere, for at gøre sig bemærket. Very har ganske vist kontorer i Sverige og Norge, men vi taler om et bureau med godt 25 medarbejdere.
Very er herhjemme mest kendt for sin community-tilgang, og Arlas valg kan ses som en anerkendelse af, at også traditionsrige brands tænker i nye strategier i deres målsætning om at skabe relationer til forbrugeren.
Og det er i første omgang valget af bureau, der indikerer opgavens karakter, for Arla selv har hidtil været særdeles sparsom med oplysninger om pitchen. Det var bl.a. bureauets globale indsigtsmodel og erfaring med at tænke i forbrugerinvolvering, der sikrede Very kontrakten.
Thomas Bjerg, ejer og stifter af Very, ønsker ikke at komme ind på hverken briefen eller det igangværende arbejde, men siger i en pressemeddelelse:
"Vi er stolte over at have vundet og vil gå ydmygt til opgaven om at skulle formidle og varetage så stærkt et brand, samtidig med at det er vores fornemmeste opgave at bidrage med noget nyt og anderledes til Arla. Vi ser en opgave på dette ambitionsniveau som en anerkendelse af, at vores strategi om at bygge vores tilgang på stærke målgruppe-indsigter er relevant og kan skabe værdi for brands."
Det har ikke været muligt at få oplyst hvilke eller hvor mange bureauer, der deltog i pitchen. Derfor må Bureaubiz ty til forlydender om, at det belgiske succes-bureau, Duval Guillaume – der også har hjulpet Carlsberg på globalt plan, deltog. Det samme gjorde et britisk bureau.