Den engelske pris, D&AD, er i bevægelse. Man har netop åbnet for næste års pris, der rummer nye kategorier og samtidig vil man følge op på dette års åbne 'judging week', der vil blive endnu større.
Prisen er således ved at blive til en kreativ festival.
Men også i forhold til det danske marked sker der ting og sager.
D&AD vil være mere synlig i Skandinavien og til det formål har man hyret danske Dorte Gjerrild til at repræsentere prisen i Skandinavien. Hun kommer hjem til Danmark efter fem år i London, hvor hun har arbejdet med branding og marketing.
Hendes seneste job var hos netop D&AD i London, hvor hun i halvandet år har haft forskellige roller.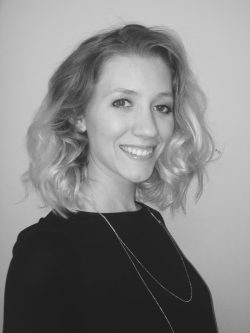 "Den kreative standard i denne del af verden bliver højere og højere; vi ser simpelthen flere og flere skandinaviske bureauer vinde Pencils til D&AD Awards. Min opgave bliver at hjælpe de skandinaviske bureauer og kreative til at udnytte den platform, D&AD har, til at blive endnu dygtigere. For at vinde en Pencil er ikke blot en flot pris til at stå på hylden i receptionen, den fortæller til kunder og medarbejdere, at bureauet leverer kreativitet, der har global appeal," siger Dorte Gjerrild og fortsætter:
"Hos D&AD har vi længe været vidne til det høje, kreative niveau, der findes i Skandinavien: skæve arbejder og kampagner, der udfordrer, hvordan client briefs gribes an og løses på den mest kreative og innovative måde. Nogle mener stadig, at kun kampagner med store budgetter har råd til at udvikle banebrydende, kreative koncepter, der kan vinde en Yellow Pencil, men hos D&AD ser vi, at rigtig mange parametre spiller ind – elementer som digital indsigt og creativity for good – og det er vi i denne del af verden særligt gode til. Det skal vi være bedre til at gøre opmærksom på på den globale scene."
D&AD har netop i dag åbnet for næste års pris – og det sker med introduktionen af to nye kategorier: PR og Media.
Nogen vil måske indvende, at D&AD ikke ligefrem har været hurtige til at opdage brancheglidningen.
"At tilføre nye kategorier er et vigtigt skridt for os og ikke en beslutning, vi tager let på. Derfor har vi bragt Marian Salzman, der er chef for Havas PR i Nordamerika og Tess Alps, formand for Thinkbox ind som juryformænd for de to kategorier. Dette er ikke en blød start – det er et commitment til at hylde kategorierne og anerkende deres resultater," siger Tim Lindsy, der er CEO for D&AD.
Herudover har man restruktureret hist og pist – bl.a. inden for Branded Content.
Større judging week event
D&AD prøvede i år for første gang at åbne jury-ugen op med forskellige arrangementer.
Til næste år vil det blive en endnu større event, hvor man over otte dage, hvor jury-arbejdet foregår vil arrangere en række workshops, paneldebatter, fester og netværking.
"Vi vil bygge på dette års erfaringer og gøre det større og bedre. Flere ture, flere debatter, flere insight sessioner, mere undervisning – og flere fester. Det vil blive mere internationalt. Mere inkluderende. Der vil være mere co-creation. Alt i alt vil der blive mere af det, som det kreative miljø elsker – på ryggen af verdens fineste arbejde og kreative hjerner," siger Donal Keenan, der er Awards Director.
Ugen vil også rumme talentkonkurrencen New Blood. Ud over denne uddeler D&AD også priserne Next Director og Next Photographer.
"Jeg kommer selvfølgelig også til at arbejde for, at vi ser flere af vores studerende deltage i New Blood initiativer, hvor vi hjælper unge kreative i gang med deres karrierer. I sommers hev f.eks. Simone Wärme og Klara Vilshammer Christiansen fra DMJX en White Pencil hjem for deres indsendelse til New Blood Awards, hvorefter de fortsatte i 2 uger på New Blood Academy. Jo mere, vi kan hjælpe studerende til at få et internationalt netværk på den måde, des bedre. Det er det, der driver os," siger Dorte Gjerrild.