DDB Copenhagen opruster nu digitalt, og det sker med ansættelsen af en ny Head of Digital samt en Digital Director.
De to er Anders Wik og Eskil Busck, der samtidig udmærker sig ved at være medlemmer af bestyrelsen i Creative Circle og ansvarlige for de digitale kategorier i prisen.
Anders Wik bliver Head of Digital og træder ind i bureauets ledelse, mens Eskil Busck får titel af Digital Director.
"Timingen er ikke tilfældig. Vi har begge lyst til at være med til at skabe et integreret kreativt bureau, der både kan udvikle langtidsholdbare koncepter og samtidigt kan eksekvere digitalt på højt niveau. Der findes ikke noget mere spændende tidspunkt at gøre netop det, end lige netop nu hos DDB. Her er både vilje og lyst til fornyelse og forandring," siger Anders Wik, mens kreativ direktør, Thomas Fabricius siger:
"Med Anders og Eskil på holdet får vi to kreative hybrider, der kan gå ind som en integreret del af vores kreative teams og være med til at løfte vores kreative produkt til et nyt niveau."
Samtidig med ansættelsen af de to udvider DDB yderligere bemandingen.
"Vi tror på problemløsende kreativitet kombineret med solidt digitalt håndværk. Derfor er vi i gang med at opbygge og integrere digitale specialister og vi har allerede ansat de første 5. Det er nemmere at optimere en løsning 100% hvis vi selv har fingrene nede i UX, design og kode," siger Eskil Busck.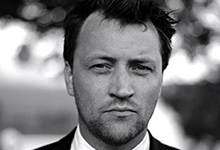 Anders Wik har tidligere været Managing Director for norske Try/Apt's danske bureau Apt Copenhagen, Digital Director hos Robert/Boisen & Like-minded og Halbye Kaag JWT og de seneste tre år freelance.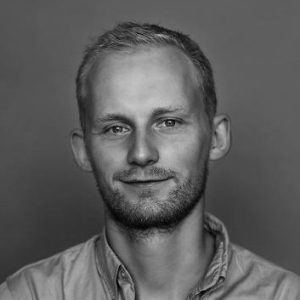 Eskil har tidligere været Digital Art Director hos Bocca, Creative Digital Planner hos INGO Stockholm, Digital Art Director hos Halbye Kaag JWT og de seneste tre år freelance.