Det kan være en lidt sær oplevelse at læse bureauregnskaber i denne tid, for selvom et regnskab jo pr. definition handler om noget historisk og ikke ret meget om, hvad der sker lige nu, så er den forskel blevet voldsomt stor efter, at Corona-krisen er brudt ud, der på et splitsekund har ændret alle forudsætninger.
Det gælder f.eks. to store digitale bureauer som Hesehus og Impact, der begge har afleveret kanonregnskaber med markant vækst, hvilket i begges tilfælde er en fortsættelse af en vedvarende udvikling. De er begge mere end fordoblet siden 2015 og de helt friske tal for 2019 ser således ud:
Hesehus
Bruttoavance 96,4 mio. kr. +26,3 pct
Bruttoavance pr. medarb. 893.435 kr. +0,6 pct.
Resultat før skat +6,502 mio. kr. +6,6 pct.
Impact
Bruttoavance 131,7 mio. kr. +23,9 pct
Bruttoavance pr. medarb. 934.435 kr. +7,2 pct.
Resultat før skat +11,014 mio. kr. +43,6 pct.
Imponerende tal. Men hvordan ser fremtiden ud nu?
Nok ikke helt så lys, men adm. dir. Lars Hedal fra Hesehus er dog noget mere fortrøstningsfuld end de ellers ret dystre udmeldinger, der har været om konsekvenserne for bureauverdenen.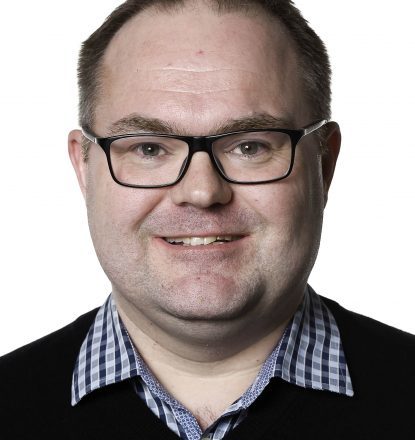 Lars Hedal
"Da finanskrisen brød ud, var vi en stund ret usikre på fremtiden. Men ret hurtigt viste det sig, at der blev sat skub på de digitale investeringer, og lige nu ser det samme ud til at ske. Vi har i hvert fald oplevet en uændret efterspørgsel hos vores nuværende kunder og en god interesse fra nye kunder," siger Lars Hedal, der dog samtidig konstaterer, at det fortsat er en situation, der udvikler sig fra dag til dag.
"Erhvervslivet er generelt set hårdt ramt, og det har selvfølgelig også ramt en lang række marketingafdelinger, hvor der er sket afskedigelser og besparelser. Men i forhold til vores kontaktpersoner, så er der – 7, 9, 13 – ikke sket noget endnu. Jeg tror, man kan sige det på den måde, at kriser driver innovation. Vi oplever f.eks., at meget innovative projekter nu rykkes frem," siger Lars Hedal.
Øget fokus på digitalisering
Jyllands-Posten har da også i de seneste dage skrevet om øget fokus på digitale investeringer som konsekvens af Corona-krisen.
Dels ligger det fast, at nethandlen har kronede dage, og at det har fået flere virksomheder til at søge at hente noget af det tabte ind online, og dels tales der også om, at man vil se flere Chief Digital Officers i store virksomheder, fordi behovet for et digitalt setup fra yderst til inderst er steget.
Den udvikling ser Lars Hedal dog mere som en fortsættelse af en trend, der har været i gang i et godt stykke tid.
"Men selvfølgelig vil den accelerere yderligere," siger Lars Hedal og tilføjer, at man også nu ser rendyrkede BtB virksomheder begynde at interessere sig for direkte salg til forbrugerne.
Brancheglidning i bureaubranchen
Uanset en øget digital innovation, er der næppe tvivl om, at bureaubranchen samlet set vil blive rimelig hårdt ramt.
F.eks. meldte Omnicoms øverste chef, John Wren ud tirsdag, at der kommer afskedigelser og tvungen orlov i gruppens bureauer, der omfatter eksempelvis OMD, PHD, DDB, BBDO og TBWA.
Også Dentsu Aegis har meldt ud, at der kommer afskedigelser, og den danske bureaubranche går selvfølgelig ikke ram forbi. Det kan man forvisse sig om gennem stribevis af Linkedin-opslag.
Det er også netop kommet frem, at Grey i New York sender ca. 3,5 pct. af medarbejderne på tvungen orlov i tre måneder, hvilket forekommer at være en relativt begrænset konsekvens i lyset af de meget alvorlige udmeldinger, der ellers er om den økonomiske udvikling.
Lars Hedal fremhæver i den forbindelse, at brancheglidningen i bureaubranchen formentlig få ekstra skub på. Han konstaterer således, at det er nødvendigt at kigge mere nuanceret på udviklingen i bureaumarkedet.
Selvom han er fortrøstningsfuld, vil der også være digitale bureauer, der får det sværere, hvis de har kunder inden for de hårdest ramte brancher som f.eks. rejser, ferie, restauranter etc.
"Til gengæld vil der også være reklamebureauer, der har gennemført en omstilling og f.eks. er stærke på SoMe, som vil blive mindre ramt end dem, der fortsat står med en mere traditionel forretningsmodel," siger Lars Hedal og tilføjer, at de digitale bureauer tager flere og flere opgaver ind – f.eks. inden for branding.
Glem ikke brandet
Det får ham dog ikke til at afskrive de mere traditionelle brandeksperter fremadrettet.
Godt nok går det hårdest ud over brandingen, fordi fokus lige nu er mere kortsigtet og taktisk, men virksomhederne bør ikke overse de langsigtede perspektiver.
"Mange beslutninger er nødvendige, men det nytter selvfølgelig ikke at overleve krisen, hvis brandet dør. Derfor er det selvfølgelig vigtigt, at man har et øje på, hvad der kan gavne virksomheden på lang sigt, og selvfølgelig skal der investeres i opbygning af relationer. Selvom de digitale bureauer kan mere og mere også inden for branding, så tror jeg dog fortsat på, at brandeksperterne vil være en del af teamet omkring en kunde," siger Lars Hedal.
Endnu tre regnskaber
To mindre digitale bureauer – Signifly og 1508 – har også aflagt regnskaber, og af ledelsesberetningen fremgår det, at ingen af dem frem til begyndelsen af april har oplevet noget, der kan forrykke bedømmelsen af deres finansielle situation. Hvis der var sket væsentlige ting, så var de forpligtiget til at meddele det.
"Budskabet er det samme nu. Men jeg siger det med kæmpe respekt og ydmyghed, for jeg tror ikke, at der er nogen, der lige nu kan sige præcist, hvor vi er på vej hen," siger adm. dir. Mikkel Jespersen, 1508, og fortsætter:
"Vi har ikke oplevet nævneværdig nedgang. Til gengæld kigger vi med spænding på, hvordan udviklingen vil være i forhold til skabelse af helt nye projekter. Hvor meget tør virksomhederne sætte i gang."
1508 kom ud af 2019 med et mere magert resultat, der skyldes, at bureauet har brugt en del af året på udvikling af strategi og organisation.
Når det gælder Signifly, så følger bureauet mere den tendens, som Hesehus og Impact er eksponent for – markant vækst:
Signifly
Bruttoavance 21,5 mio. kr. +52,7 pct.
Bruttoavance pr. medarb. 858.240 kr. +16,1 pct.
Resultat før skat +2,051 mio. kr. +277,0 pct.
1508
Bruttoavance 28,4 mio. kr. -4,7 pct.
Bruttoavance pr. medarb. 915.903 kr. -4,7 pct.
Resultat før skat +3,571 mio. kr. -25,4 pct.
Mens der lyder nogenlunde fortrøstningsfulde toner fra flere digitale bureauer, så forventes reklamebureauerne at blive hårdere ramt.
Sunrise afleverede regnskab lige før påske, men heller ikke her meldes der om konsekvenser lige her og nu i årsberetningen. Det noteres dog, at effekten af Covid 19 endnu er ukendt.
Sunrise
Bruttoavance 23,2 mio. kr. +3,2 pct.
Bruttoavance pr. medarb. 703.939 kr. +3,2 pct.
Resultat før skat +1,442 mio. kr. -4,4 pct.