Corona blev i første omgang ikke den udfordring, som det digitale bureau, Verticas adm. dir., Jeppe Hansen, havde frygtet. Han har netop afleveret et regnskab for regnskabsåret frem til d. 30. juni, og det er godt. Faktisk det bedste nogensinde i bureauets historie.
Men det kunne have været endnu bedre, hvis det ikke var for forårets corona-nedlukning.
"Alle blev ramt af en usikkerhed i foråret, og mange af vores kunder reagerede ved at lukke ned eller neddrosle aktiviteter. Men det gik heldigvis ret hurtigt over, og stort set alle er tilbage på niveau – og måske endda lidt til. Så corona-krisen kostede os lidt, men vi slap uden de store udfordringer – i hvert fald for nu," siger Jeppe Hansen og fortsætter:
"Vi er begunstiget af en kundemasse, hvor meget få er i brancher, som er blevet rigtig hårdt ramt af pandemien. Enkelte har mærket det mere end andre, som f.eks. Molslinien, men hvor noget af det tabte blev vundet tilbage, da danskerne holdt ferie i Danmark. Andre har så været på et marked, hvor de har kunnet reagere ved at øge deres digitale investeringer som reaktion på krisen."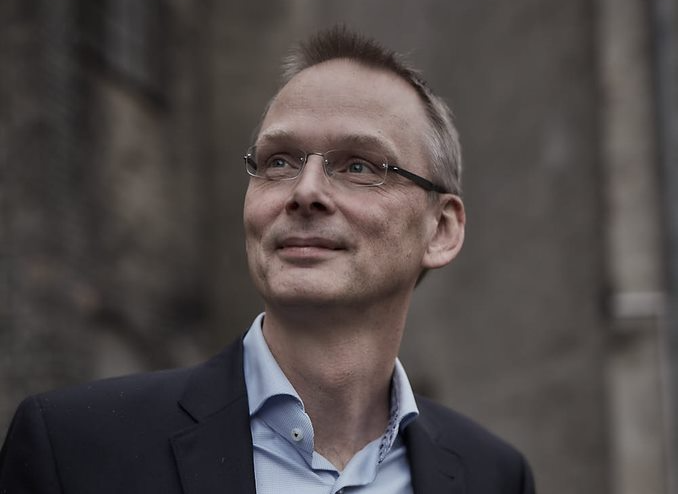 Jeppe Hansen
Jeppe Hansen kan fortælle, at bureauet ikke har afskediget nogen, ikke haft lønreduktion eller modtaget hjælpepakker.
Regnskabet viser en ret betydelig vækst, men det hænger sammen med, at 2018 var lidt af et udfald for bureauet. Vertica har i en årrække været i stabil fremgang, men 2018 var præget af noget turbulens i organisationen, som kostede på både top og bund. Det er så indhentet igen i regnskabsåret 2018/19 og endda mere til, så man er tilbage på den stabile vækstkurve. Bureauet er blevet dobbelt så stort siden 2015.
Jeppe Hansen forventer en fortsat stabil vækst.
"Men jeg banker under bordet samtidig med at jeg siger det. Alt tyder på det, men vi er i turbulente tider," siger Jeppe Hansen.
Han tror, at corona-krisen vil medføre en række permanente forandringer for mange af kunderne, hvor digitaliseringen vil få større betydning.
"Det skal vi som bureau tilpasse os. Vi skal være gode til hjælpe kunderne med at finde mere vedvarende løsninger på de udfordringer, som pandemien skaber. Det gælder f.eks. at være gode til at identificere teknologiske muligheder for at møde udfordringerne," siger Jeppe Hansen og nævner som et eksempel Hørkrams succes med at afholde virtuelle messer, nu hvor corona – i hvert fald i en periode – har sat en stopper for de fysiske messeafholdelser.
Når Jeppe Hansen ser ind i fremtiden, så er en af udfordringerne af rekruttere nye folk.
"Det er egentlig ikke nyt, men også i denne tid handler det for os om at vi har brug for flere dygtige medarbejdere," siger Jeppe Hansen.
Et andet fokuspunkt er udviklingen af det Aarhus-baserede bureaus københavnerkontor.
"Vi blev på et tidspunkt ramt af, at halvdelen af de 9 medarbejdere i København stoppede, og vi overvejede, hvad der skulle ske. Her har vi besluttet at udvide vores tilstedeværelse i København, med fokus på e-handel implementeret og leveret herfra, men blev i foråret sat lidt tilbage af corona-krisen. Nu har vi så ansat en del nye, og her skal vi have opbygget yderligere," siger Jeppe Hansen.
Nøgletal for Vertica
Bruttoavance 104,336 mio. kr., +27,4 pct.
Bruttoavance pr. medarbejder 1,054 mio. kr. +13,2 pct.
Lønandel 64,4 (72,3)
Resultat af primær drift 17,992 mio. kr., +146,8 pct.
Bruttoavancen er estimeret af Bureaubiz