I 2014 stoppede Søren Skafte Overgaard i e-Types som CEO og partner. Samme år blev Friday stiftet. Nu finder de to parter – PR-bureauet og Søren Skafte Overgaard – sammen, idet han indtræder indtræder som ny medejende partner.
"Søren er en underspillet, men uhyre skarp rådgiver og indbegrebet af redelighed. Og så er og kan han fagligt set noget andet, end Friday har på hylderne i dag. Men vi drives af samme faglige ambitioner og skaber i bund og grund mange af de samme resultater for vores kunder – og så er vi begejstrede for hinanden, både værdimæssigt og menneskeligt," siger adm. direktør i Friday, Lars Bo Kirk, og tilføjer:
"Derfor smelter vi vores kompetencer sammen og lancerer nye, spændende ydelser i krydsfeltet mellem branding, strategi og klassisk kommunikationsrådgivning. Det giver perfekt mening for os og mange af vores kunder,"
Netop kombinationen af branding, strategisk design og kommunikationsrådgivning bliver stadig vigtigere – også internationalt, understreger parterne i en pressemeddelelse: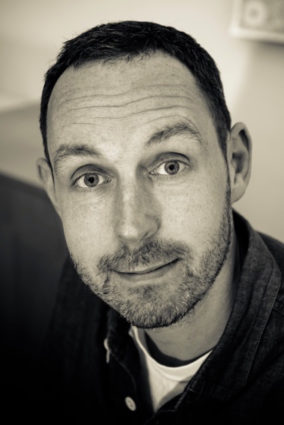 "Stadig flere virksomheder oplever behovet for en stærk kernefortælling og et skarpt defineret 'purpose' for at navigere igennem forandringsprocesser og tiltrække de bedste medarbejdere, " siger Søren Skafte Overgaard og uddyber:
"Det er afgørende at kunne se meningen med det, man laver – uanset, om man er medarbejder, aktionær eller leder. Her er evnen til at integrere strategi, kommunikation og design en afgørende faktor for at realisere sit brands potentiale."
Udover at rådgive Fridays private og offentlige kunder bliver Søren Skafte Overgaard en del af Fridays ejerkreds. Dermed får han en aktiv rolle i at udvikle og professionalisere det unge bureau.
"Friday er vokset ekstremt hurtigt, og vi står nu med en enestående mulighed for at blive et af de mest toneangivende kommunikationsbureauer i Danmark. Sådan en rejse har Søren allerede gennemført med stor succes én gang med e-Types – hvilket selvfølgelig er et kæmpe plus for os," siger Lars Bo Kirk.
Den nye partner tiltræder officielt ved årsskiftet, men starter blødt op allerede den 1. oktober, da han skal have god tid til at være sammen med en lille, ny søn, der forventes at komme til verden inden for få dage.