Når man taler om Coca-Colas kampagne for sit flagskibs brand, så er det formentlig en af verdens største og mest markante kampagner.
Siden 2009 har platformen heddet Open Happiness, der blev udviklet af Wieden + Kennedy, men den kan nu stå for fald. Coca-Cola har inviteret en række bureauer til at komme med bud på den næste store globale kampagne for hovedbrandet, og over for AdAge udelukker en talsperson intet. Det får AdAge til at konstatere, at det kan betyde afslutningen på Open Happiness.
"Vi har inviteret et udvalg af vores nøgle-bureauer fra rundt om i verden til at komme med deres bedste input til Coca-Cola for at skabe det stærkeste arbejde for vores flagskibs brand," lyder en statement fra Coca-Cola til AdAge.
Det er det første store bureau-initiativ under den nye Chief Marketing Officer, Marcos de Quinto. Blandt de inviterede bureaeur finder man David, Dentsu, FCB of South Africa, Martin Mercado, McCann of Madrid, Ogilvy, Santo, Sra Rushmore, The Cyranos samt Wieden & Kennedy.
Initiativet kommer som led i et nyt fokus på marketing for at vende et faldende sodavands-salg, og Coca-Cola har været igennem en spareplan bl.a. for at skaffe flere penge til marketing. Selskabet har meldt ud, at man venter at kunne lægge 1,5-2 mia. kr. mere i globale mediainvesteringer i 2015.
Open Happiness har kørt i over 200 markeder og har vundet en lang række priser – herunder over 60 løver i Cannes, fortæller Coca-Cola.
Selskabet er i øjeblikket aktuel med en global kampagne for den ikoniske flaskes 100 års fødselsdag, og desuden har man på det seneste også lanceret et nyt design-program for en række brands, hvor man bl.a. drejer logoet til at være horisontalt.
I USA ser det således ud: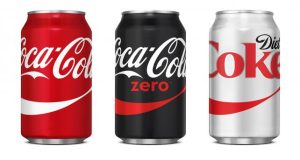 Mens man i Spanien har gået sin egen vej: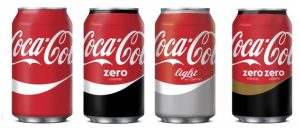 I 11 nordeuropæiske markeder kommer det til at se således ud: