Man skal ikke være sart eller følsom, hvis man vil stå i spidsen for en transformation af et bureau.
Det er i hvert fald adm. dir. Andreas Høgsbergs erfaring efter at have arbejdet med en transformation af Agenda igennem de sidste små fem år.
At tale om transformation vil normalt indebære, at det gælder en digital transformation – men det er ikke tilfældet hos Agenda. Det digitale er underforstået – alle bureauer er, eller skal være, digitale i dag – nej her har det handlet om at transformere Agenda fra et mere traditionelt orienteret event-marketingbureau til et kommunikationsbureau med særlige kompetencer i oplevelsesbaseret-markedsføring og kommunikation.
Det er faktisk gået ganske godt – bureauet er vokset i årene, og der har været positive tal på bundlinjen. Alligevel er der ting, som Andreas Høgsberg godt ville have gjort anderledes, når han kigger tilbage.
"En transformation rummer en klar præmis for, at man kommer til at skære i toplinjen, mens det står på. Samtidig skal man investere i de kompetencer, der skal stå for den fremtidige produktion, og det retter et helt naturligt fokus på den organisation, du har. Det er nødvendigt, at man nøgternt gennemgår hver enkelt medarbejder," siger Andreas Høgsberg og fortsætter:
"Min erfaring siger, at man groft sagt vil stå med en tredjedel af medarbejderne, der passer lige ind i den nye vision, mens en tredjedel ikke gør. Den svære del er den tredjedel, der måske kan flyttes."
Barske beslutninger
Det er her, at det er vigtigt, at man kan lægge følelserne til side.
"Der skal træffes nogle beslutninger, så man ikke ender midt i et vadested. Men det kan være ubehagelige beslutninger, for det er dygtige medarbejdere, som måske har været på bureauet i lang tid – men som måske ikke kan passes ind i et nyt set-up," siger Andreas Høgsberg og fortsætter:
"Det er meget let at skubbe den slags beslutninger foran sig, fordi følelserne spiller ind. Men det er ret beset bureauets overlevelse, der står på spil. Kundernes adfærd kan skifte hurtigt og det vil være kostbart, hvis du står med både investeringer og en organisation, der ikke er tilpasset endnu."
Som eksempel fortæller Andreas Høgsberg, at kigger man fem år tilbage, så er to tredjedel af det arbejde, bureauet lavede dengang, overtaget af kunderne selv, så en transformation var helt nødvendig.
Selvom det faktisk er gået ganske godt, så synes han ikke selv, at han undervejs har været så skarp på tilpasningen af organisationen, som han burde have været.
"Her kunne jeg have været skarpere i forhold til på forhånd at analysere, hvilke konkrete behov der ville være i forløbet og så have taget konsekvensen tidligere," siger Andreas Høgsberg.
Profileringen af bureauet er en anden ting, hvor han godt kunne have været mere fremme i skoene.
"Jeg mener ikke, jeg har taget det alvorligt nok at søge at få synliggjort vores nye position godt nok. Måske fordi jeg gerne vil have produktet helt på plads og veldokumenteret, men jeg skulle nok have gjort mere hurtigere på dette område," siger Andreas Høgsberg.
Bureauet var fornylig synlig med en ny aktivitet for en af Danmarks modigste annoncører, Spies, der handlede om at introducere begrebet Pyt. Danskerne skulle kort sagt lære at sige Pyt noget mere, og aktiviteten rummede både en Pyt-Kur som man kunne følge, PR, film på nettet, events i shopping-centre, integration i rejseprodukter og andre ting.
Sidste år gjorde Agenda Group sig desuden bemærket med konceptarbejdet for Vestas globale Volvo Ocean Race sponsorsatsning, hvor dobbeltbetydningen af konceptet "A Race We Must Win" blev omdrejningspunkt for de globale aktiveringer i både Paid, Owned og Earned media.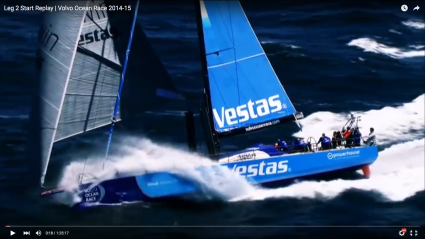 2015 blev et acceptabelt år – ikke prangende, men det er ok.
"Jeg har ikke haft nogen forventning om, at vi ville kunne investere i at transformere os selv og tjene mange penge samtidig, så på den led er det faktisk gået ganske fornuftigt," siger Andreas Høgsberg.
Bureauets ledelse består nu ud over ham selv af kreativ direktør, Martin Skram og Head of Corporate Activation Peter Stigsnæs-Eriksen.
Det betyder, at han har slanket ledergruppen, der også indtil fornylig også rummede Casper Christiansen som Head of Brand Activation.
"Jeg synes, vi var blevet lidt for mange chefer i forhold til medarbejdere, så derfor har jeg selv overtaget ansvaret for dette område," siger Andreas Høgsberg og tilføjer, at bureauet samtidig har fået tilført Bo Bernichow, som – med over 16 år som kreativ i branchen, heraf seks år hos Partners – har styrket det kreative team hos Agenda Group.