Måske kender du Fjord Trends, som de seneste 13 år er blevet udgivet af designbureauet Fjord. I år er ingen undtagelse, men nu hedder trendrapporten Life Trends, og udgives for første gang under navnet Accenture, som købte designbureauet allerede for syv år siden. Siden da har Accenture som bekendt også købt Hjaltelin Stahl – nu Accenture Song – og derfor har man involveret hele Accenture-gruppen i udviklingen af de fem trends, der er i rapporten.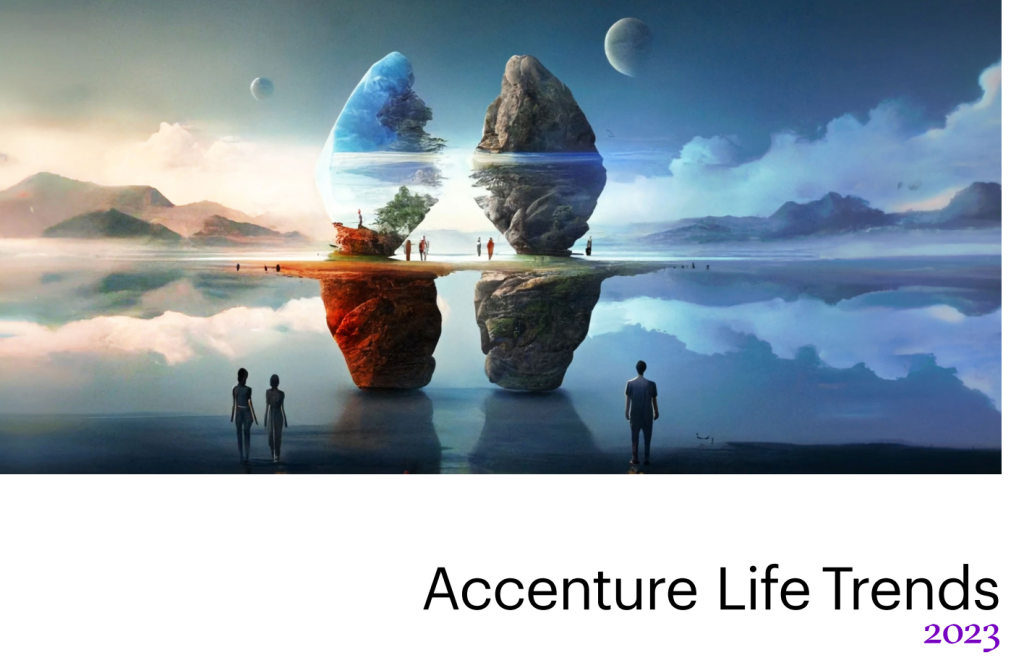 Det fortæller Jakob Holmsberg, design lead, i Accenture. Han er sammen med strategisk direktør Christian Budz tovholder på Life Trends:
"Ud over, at det er første gang, at Accenture står som afsender på rapporten, er det nu også første gang, vi har involveret alle kolleger i hele Accenture i indsamling af viden til rapporten, som er baseret på signaler fra markedet i form af pipeline, projekter og kunder."
Christian Budtz tilføjer:
"Nu hvor Accenture Song er ét samlet kreativt bureau – som både rummer kommunikation, design og teknologi – bruger vi Life Trends til at have en anden dialog med kunderne om, hvor verden er på vej hen. Det er med til at få marketing løftet højere op og blive strategisk forankret og se kreative muligheder gennem hele processen."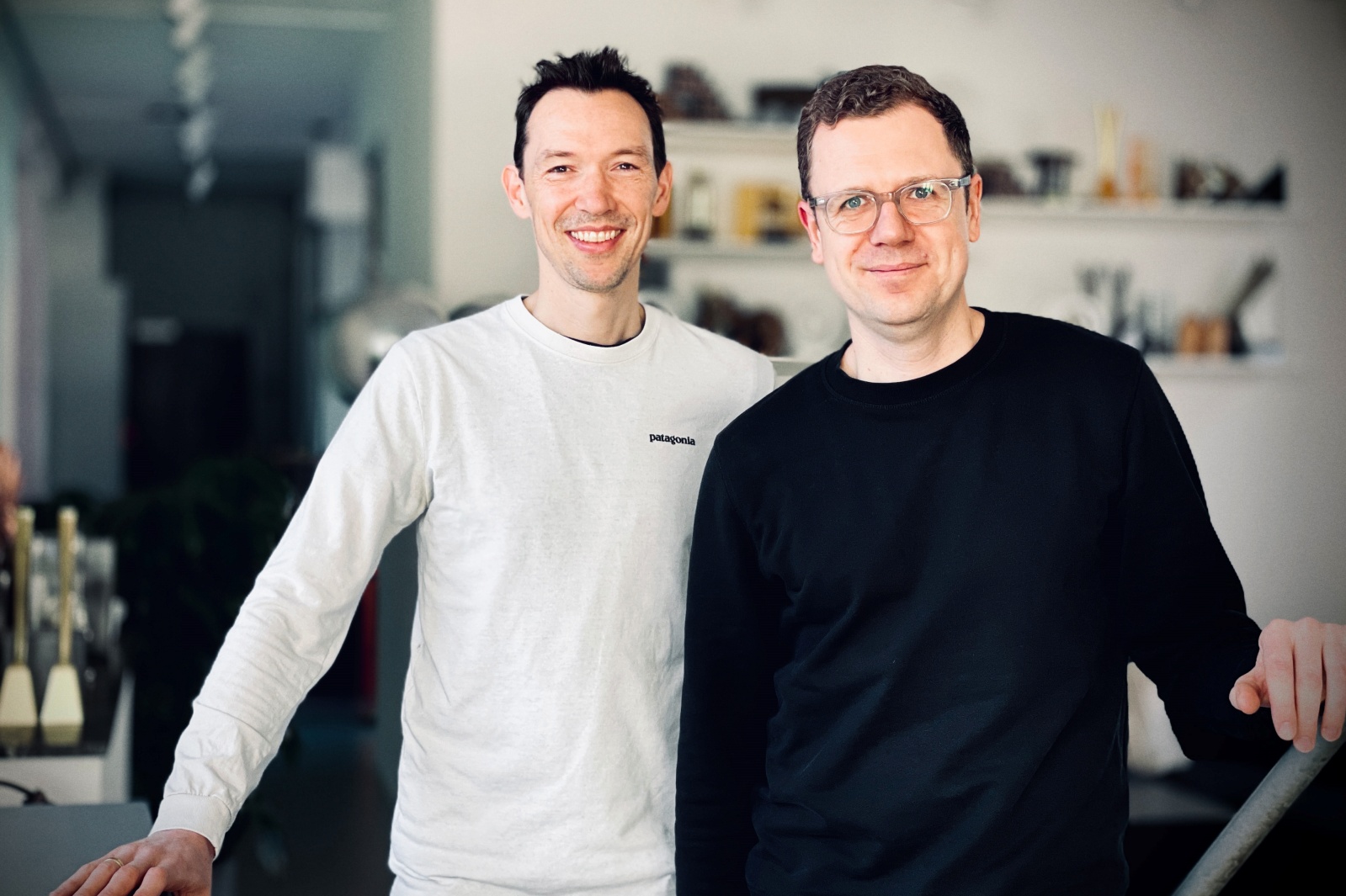 De fem trends i Life Trends kan ses nedenfor, og Christian Budtz og Jakob Holmsberg fra Accenture Song vil i de kommende uger i fem klummer uddybe hver enkelt trend.
Over de fem trends, ligger der et metatema, som i år er control og power. Det kommenterer Jakob Holmsberg på:
"Når man har usikre tider med bl.a. rentestigning, inflation og geopolitiske spændinger, er der så meget, der bevæger sig, at vi som mennesker forsøger at få så meget kontrol som muligt. Det betyder både som menneske og som medarbejder. Det kommer til udtryk i en form for magtskifte, hvor vi fx gerne vil have kontrol over vores arbejdsliv i form af hjemmearbejde, og som medarbejder og virksomhed gerne vil have kontrol over vores data. Samtidig understøtter teknologien, at kontrollen faktisk kan skifte hænder."
Man kan måske undre sig over, at bæredygtighed ikke er en af de frem trends, men den trend har været undervejs i flere år, og er nu en del af strategien i stort set alle virksomheder.
En af de 5 Trends, OK, Creativity, ser nærmere på, hvordan creativitet og teknologi i højere og højere grad går hånd i hånd. Derfor har Accenture brugt AI genererede billeder til at illustrere rapporten – først, ved at bruge ord og sætninger fra selve rapporten som promt, for derefter at arbejde sammen med teknologien for at forfine resultatet.
" AI er en af de nye teknologier der fundamentalt påvirker kunst og design allermest, og det er et godt eksempel på hvordan balancen flytter sig. Et partnerskab mellem menneskelig opfindsomhed og data og teknologi," siger Jakob Holmsberg.
Kort om de fem trends:
01: I will survive
Folk internaliserer ustabilitet som en norm. Hvordan de tilpasser sig, vil påvirke, hvad de køber, og hvordan de ser på brands og arbejdsgivere – og virksomheder skal være klar.
02: I am a believer
Nye teknologier muliggør en ny bølge af community-first, produkt-senere modeller, som vil transformere loyalitetsprogrammer til ægte relationer.
03: as it was
Hjemkomsten til kontoret er endnu ikke en succes, og ledere er nødt til at redesigne deres struktur, og klarlægge hvad formålet er, for ar få medarbejderne med om bord.
04: OK, creativity
AI er blevet opgraderet fra et værktøj til at løse repeterede opgaver, til en co-pilot, der er tilgængelig for alle som en del af deres kreative proces, og organisationer skal træffe beslutninger omkring brugen af AI.
05: signed, sealed, delivered
Folk kan snart genvinde kontrollen over deres data gennem digitale tegnebøger, og djævelen er i detaljen, når vi designer løsninger der promoverer forbrug og fastholder brugerne.