Konceptet hedder The Living Room Tour og er udviklet af et af verdens hotteste bureauer, engelske BBH. Men der er bestemt blevet plads til danske islæt i den kampagne, som B&O så småt sætter i gang i dag.
Det gælder Wunderman, der har stået for den digitale del af kampagnen, og OMG-bureauet Resolution, der har stået for mediaplanen.
Og så har det lille produktions-selskab, Drama Deluxe, også fået en rolle, idet de står bag lancerings-filmen på Youtube.
Men den absolutte hovedperson i kampagnen er til at starte med ex-beatlen, Paul McCartney. Stjernen skal hjælpe B&O med at sætte fokus på lyd, og Paul McCartney bliver den første. Relationen udspringer bl.a. af samarbejdet med Universal Music omkring Les Miserable.
Konkret sættes kampagnen i gang omkring en lancering af flere nye højtalere, der bygger på den åbne WiSA standard (Wireless Speaker and Audio Association). Det er B&Os første trådløse højttalere, og de går under betegnelsen Immaculate Wireless Sound.
Der er et nydesignet sæt højtalere samt en subwoofer (Beolab 17 og 19), og så er der lavet et redesign af B&Os mest solgte højtaler nogensinde, den høje smalle Beolab 8000. Den har nu fået navnet Beolab 18, og bag designet står Torsten Valeur.
Konceptet The Living Room Tour (se mere her) handler dog mere om overordnet branding end om den direkte taktiske markedsføring af de nye højtalere. Det handler om en slags "hjemme" hos stjernerne – hjemme i gåseøjne, fordi det ikke nødvendigvis er hjemme hos dem. Men der bliver tale om en mere personlig side, der handler om stjernernes forhold til lyd og om nuancerne, inspirationen og intentionerne bag deres lyd.
De har lagt arbejde og talent i at skabe musik – den fortjener den bedst mulige lyd.
Det er BBH, der har tilrettelagt den film, som kommer ud med Paul McCartney og den bygger på en interview-session, der blev gennemført for et par uger siden i forbindelse med lanceringen af hans nye album, New.
Paul McCartney skal ikke direkte anbefale B&Os produkter – hans rolle bliver mere indirekte som en slags ambassadør for god lyd. B&O har dog indgået en aftale, som giver mulighed for at anvende ham på forskellig vis – også i annoncer.
Paul McCartney er måske ikke den mest "unge" musiker.
"Men der knytter sig stor troværdighed til ham, og det har betydet meget for os," siger Nicolaj Damm, der er Senior Marketing Project Manager hos B&O. Han fortæller videre, at selskabet efter annonceringen af McCartney-samarbejdet har fået en række henvendelser fra andre stjerner, der gerne vil være med.
Ud over McCartney-filmen er der lavet en mere produktorienteret film, som er produceret af Drama Deluxe.
Den nye Beolab 18 til venstre med træfront – og klassikeren til højre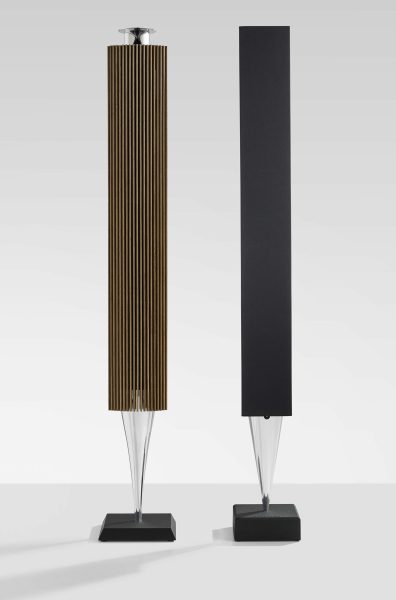 Og den nye Beolab 17.