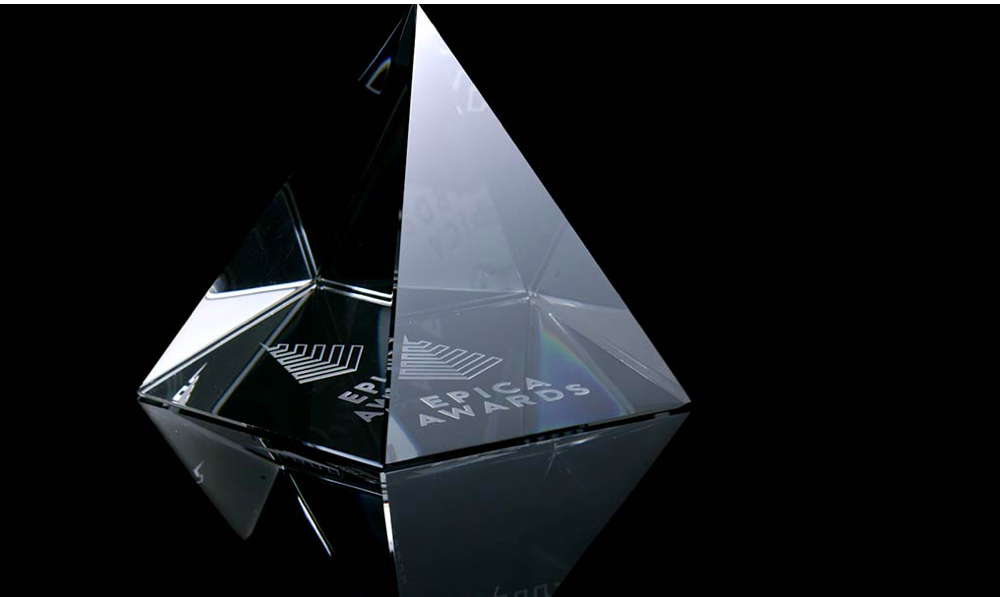 Ikea er med på hele 11 shortlister fordelt på tre bureauer, mens & Co. har fået en shortliste i self promotion. Flest shortlister har Accenture Song. Se hele listen over shortlister her.
Sidste år var der ved fagpressens award for dansk kreativitet og håndværk, Epica Awards, 17 danske nomineringer. I dag er der næsten dobbelt så mange: 31 er det blevet til. De bliver fordelt på 13 cases, 10 kunder, 6 bureauer, et tvselskab, 2 produktiontionsselskaber og en selvstændig instruktør og producer.
Accenture Song har fået 7 shortlister. Alle på nær en for Ikea. Marketsquare har også 7 – alle for Ikea, dog to forskellige cases. Også to andre bureauer har fået shortlister for Ikea: Robert/Boisen & Like-minded 4 styk (hvor også WWF er kunde) og Marketsquare 1. I øvrigt har Marketsquare og Dentsu X også været med på Ikeas Cirkulär-case. Det bringer samlet set 3 Ikeacases op på i alt 11 shortlister.
På andenpladsen over antallet af shortlister, er TV 2 Creative med deres egen kampagne, Bænken, som i alt har fået 6 shortlister.
Et kuriosum er, at &Co./Noa har fået sin film, hvor bureauets kreative danser ballet på shortlisten.
Se shortlisterne her:
Accenture Song: 1
Case: Fashion Week
Kunde: Copenhagen Metro
Kategori: Transport & Tourism
Accenture Song, Marketsquare og Dentsu x: 6
Case: Cirkulär
Kunde: Ikea Denmark
Kategori: Retail Services
Case: Cirkulär
Kunde: Ikea Denmark
Kategori: Public Interest – Environment
Case: Cirkulär
Kunde: Ikea Denmark
Kategori: Professional Products & Services
Case: Cirkulär
Kunde: Ikea Denmark
Kategori: Retail Services: Events
Case: Cirkulär
Kunde: Ikea Denmark
Kategori: Promotions & Incentives
Case: Cirkulär
Kunde: Ikea Denmark
Kategori: Integrated Campaigns
Marketsquare: 1
Everyone is an influencer
Kunde: Ikea Danmark
Kategori: Social Networks
TV 2 Creative: 6
Case: The Copenhagen Bench
Kunde: TV 2 Denmark
Kategori: Media
Case: The Copenhagen Bench
Kunde: TV 2 Denmark
Kategori: Public Interest – Environment
Case: The Copenhagen Bench
Kunde: TV 2 Denmark
Kategori: Corporate Image
Case: The Copenhagen Bench
Kunde: TV 2 Denmark
Kategori: Public Relations
Case: The Copenhagen Bench
Kunde: TV 2 Denmark
Kategori: Events
Case: The Copenhagen Bench
Kunde: TV 2 Denmark
Kategori: Integrated Campaigns
Virtue Worldwide: 5
Case: Backup Ukraine
Kunde: Polycam & Unesco
Kategori: Public Interest – Social
Case: Backup Ukraine
Kunde: Polycam & Unesco
Kategori: Topical & Real-time Advertising
Case: Backup Ukraine
Kunde: Polycam & Unesco
Kategori: Creative Technology
Case: Backup Ukraine
Kunde: Polycam & Unesco
Kategori: Mobile Campaigns
Case: Backup Ukraine
Kunde: Polycam & Unesco
Kategori: Metaverse
& Co./Noa: 4
Case: Share it with a hater
Kunde: Lakrids by Bulow
Kategori: Confectionery & Snacks
Case: Music in Tivoli
Kunde: Tivoli
Kategori: Recreation & Leisure (2 parts)
Case: Music in Tivoli
Kunde: Tivoli
Kategori: Print Craft (2 parts)
Case: Ballet of Creativity
Kunde: &Co.
Kategori: Self-Promotion
Robert/Boisen & Like-minded: 4
Case: Swedish Seedballs
Kunde: Ikea Denmark og WWF Denmark
Kategori: Retail Services
Case: Swedish Seedballs
Kunde: Ikea Denmark og WWF Denmark
Kategori: Direct Marketing
Case: Swedish Seedballs
Kunde: Ikea Denmark og WWF Denmark
Kategori: Public Relations
Case: Swedish Seedballs
Kunde: Ikea Denmark og WWF Denmark
Kategori: Promotions & Incentives
Envision: 1
Case: Always use Face Armor!
Kunde: Danish Safety Authority
Kategori: Branded Content – Product & Brand Integration
Holy Ravioli: 1
Case: In the name of Honour
Kunde: RED Center
Kategori: Public Interest – Social
thomasfink.dk: 1
Case: Making the invisible, visible
Kunde: Novo Nordisk
Case: Public Interest – Health & Safety
Uitch Iscratch: 1
Case: Words Leaves Traces
Kunde: Stoop.nu
Kategori: Public Interest – Social