Den 1. april bliver Mette Heering Pontoppidan ny marketingdirektør i Codan Forsikring. Officielt. For hun har faktisk varetaget funktionen de seneste fire måneder som midlertidigt udnævnt. Men selv om hun har været i gang i noget tid, så lægges der op til forandringer – bl.a. i forhold til, hvad Codans marketingafdeling selv tager sig af, og hvad der lægges ud til bureauer.
Mette Heering Pontoppidans tiltræden falder sammen med, at Codan ændrer organisation i Skandinavien. Det betyder konkret, at hvert "Codan-land" får sin egen chef med øget fokus til følge.

"Vi kommer til at agere tættere på markedet og får muligheden for at levere mere effektivt. Vi fortsætter arbejdet med brandet og den kommunikationsplatform, der blev lanceret sidste år. Men det bliver en ny start – før har vi brugt kræfter på at udvikle brandet, nu skal vi levere. Og det skal marketing gøre via samarbejde på tværs i organisationen," siger Mette Heering Pontoppidan.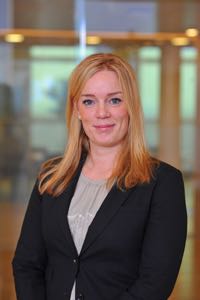 Den nye start rummer også en ny tilgang, hvor Director – Brand & Marketing reelt lukker døren til mødelokalet og powerpoint'ene bag sig og trækker i arbejdstøjet.
Bureauer vil blive påvirket
Codans kommunikationsunivers har været flere år undervejs – ledet af Mette Heering Pontoppidans forgænger, Vicki Demant Andersen, der stoppede 1. december.
Hun har således "arvet" ikke blot en platform, men også flere bureausamarbejder – og den nye start vil også påvirke dem.
"Vi har et super-godt samarbejde med vores bureauer. Advice er vores reklame- og digitalbureau, PHD er mediabureauet, og Zupa er dialogbureauet. Men vi skal – både internt og eksternt – være mere skarpe og mere fokuserede. Hvad angår markedsføringen og brandingen skal fundamentet være så solidt, at det holder de kommende år, for vi har et 2020-perspektiv – og det tager tid at bygge et brand," siger Mette Heering Pontoppidan.
Hun har udset sig flere poster, hvormed marketingafdelingen kan blive mere skarp og professionel:
"Vi skal have en Marketing automation-ekspert, og jeg søger også en digital campaign manager. Det er opgaver, som før har været løst eksternt, som nu hentes ind," siger Mette Heering Pontoppidan.
Det lyder som om, Codan udvider inhouse på bekostning af bureauerne …
"Både ja og nej. For vi kommer ikke til at have en større marketingafdeling i Codan, men en bedre. Vi vil hæve niveauet, så vi bedre kan håndtere de faglige udfordringer. Så i stedet for generalister søger vi specialister på senior-niveau," siger Mette Heering Pontoppidan.
CRM-baggrund
Til at håndtere de nævnte udfordringer kommer hun med 18 års marketing-erfaring. Hendes cv har international basis – med bachelor i London og job i Tyskland (en HD 2.del i afsætning er fra CBS)– og bil-præget; med først Mercedes-Benz og siden Seat, hvor hun var marketingchef.
Desuden har CRM domineret – som CRM-chef i YouSee, storkunde-ansvarlig hos Microsoft og siden oktober hos Codan, som Head of CRM & Digital Marketing.
Hvordan vil vi se din CRM-tilgang skinne igennem i dit nye job?
"Via hyppigere og mere relevant kommunikation fra os. Jeg ser et kæmpe potentiale i alt det, vi ved om vores kunder – og det er den relevante, værdiskabende og i øvrigt også forebyggende information fra Codan, der skal tiltrække nye kunder og fastholde de eksisterende," siger Mette Heering Pontoppidan.
Betyder en hyppigere og mere relevant kommunikation et øget tryk på dialog-markedsføringen?
"Ikke forstået sådan, at denne del kommer til at stå alene. Vi har flere spor i vores kommunikation, så der bliver i første omgang snarere tale om at justere og balancere den – med målet at folde vores branding og kommunikation endnu mere ud end hidtil," siger Mette Heering Pontoppidan.