Siden efteråret 2010 har vi på Bureaubiz siddet klar med notesblok og excel-ark, hver gang en award-jury har nikket anerkendende i retning af et bureau.
Det er blevet til foreløbig 10 award-sæsoner, og derfor kan vi nu lave oversigternes oversigt og sætte navn på et tiårs mest prisvindende bureauer.
Excel-arket er bulet ud, for over 400 danske bureauer har i denne periode fået mindst en shortliste ved de i alt 12 awards, 4 internationale og 8 hjemlige, som indgår eller har indgået i oversigten.
Førstepladsen er hævet langt over de øvrige – og hævet over enhver diskussion. &Co har over de seneste 10 år høstet næsten dobbelt så mange point som nr. 2 og 3 tilsammen. I 2014 ramte bureauet en award-guldåre med Made From Cool, Bestseller-kampagnen med Christopher Walken: Alene ved Creative Circle Award vandt den syv guld. Det har ingen kampagne gjort før – eller siden.
Siden er bureauets guldfugle typisk fløjet i flok. 2017 vandt &Co 2 guldløver i Cannes, 1 for The DNA Journey (Momondo) og 1 for Alt det vi deler (TV 2). Sidstnævnte vandt sidenhen 4 guld i Creative Circle Award. Ved samme lejlighed blev det til 2 guld for Help a Dane (Kræftens Bekæmpelse og TrygFonden).
Det ligger ligefor at konkludere, at I har knækket koden, fundet formlen eller noget …
"Formlen er, at der ikke er nogen formel. Vi er – til dels med rette – kendt for at lave "tudefilm". Men jeg vil mene, at vi også er kendt for så meget andet. For vi begynder forfra hver gang – og leder efter noget nyt, noget verden aldrig har set før," siger Thomas Hoffmann, der er kreativ direktør og partner i &Co.
Dette "vi" er ikke majestatis pluralis, men skal forstås bogstaveligt.
"Det er ikke sådan, at vi har en kreativ afdeling – samt en afdeling, der ikke er kreativ. Kreativitet gennemsyrer hele bureauet. Og det gør det af flere grunde; fordi kreativitet virker, og fordi kreativitet driver vores kunders forretning – og bygger brands," siger Thomas Hoffmann.
Så er der ingen formel at hive ud?
"Det skulle kun være, at vi ikke har lavet – og kommer aldrig nogen sinde til at lave – en case, der er skabt kun for at vinde awards. Vi løser vores kunders udfordringer – og så sender vi nogle af dem ind … og ser, om de vinder. Jeg tror ikke, at vi har vundet kunder på vores awards, men awards tiltrækker medarbejdere – og skaber intern storytelling," siger Thomas Hoffmann.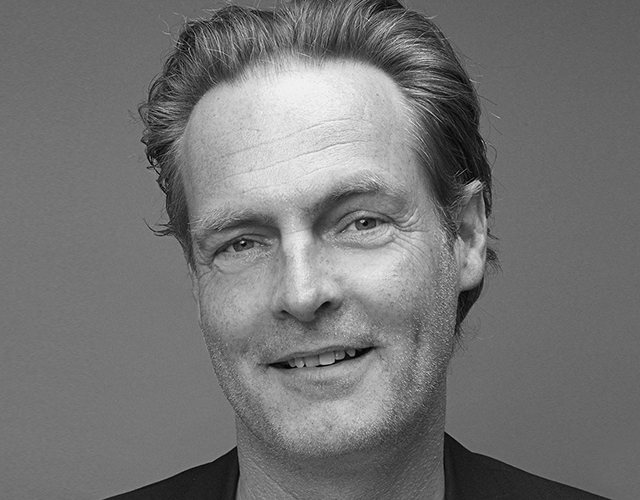 Solide præstationer og snævre overhalinger
Har 2010'erne så tilhørt &Co? Ikke helt. I periodens første seks år var &Co ikke grådig, og 'kun' to gange blev bureauet årets topscorer. UncleGrey toppede i 2013 og 2016, mens Hello Monday toppede i 2015, og DDB blev nr. 1 i 2012. Men de seneste fire år har &Co været nr. 1.
Robert/Boisen har ikke toppet noget enkelt år, men har leveret så solidt og højt, at det er de seneste ti års næstmest prisvindende bureau – og i øvrigt annoncørernes kreative favorit, ifølge Imageanalysen, i samme tiårs periode.
I femårs-oversigten 2011-15 var Hello Monday blot 3 point fra at snuppe førstepladsen fra &Co. Også i 10-års oversigten bliver digitalbureauet med de aarhusianske rødder og internationale kunder overhalet indenom. Her er det et sølle halvt point, der adskiller Hjaltelin Stahl på 4. pladsen og Hello Monday på 5. pladsen.
De seneste ti års mest prisvindende danske bureauer
OMD er suveræn blandt mediabureauerne
Mediabureauerne har deres egen award-oversigt. Her er OMD ikke blot nr. 1 over de seneste 10 år, bureauet er også – relativt set – et lille hak mere suveræn end &Co, idet OMD har over dobbelt så mange point som nr. 2 og 3 tilsammen. Samtidig OMD har været mere stabil på toppen gennem perioden.
At det være det mest prisvindende på sit felt er en del af OMD's DNA – og en væsentlig del af fortællingen både internt og eksternt. Og ingen ser ud til at kunne afbryde bureauet i dén fortælling lige foreløbig.
Mediacom indtager den samlede andenplads. Denne placering havde bureauet også efter periodens første fem år. De seneste fem år har været lidt mere beherskede, og det er takket være point høstet i bl.a. Cannes, Creative Circle og D&AD af bureauets integrerede kreative enhed, MediaCom Beyond Advertising, at andenpladsen holdes.
De seneste ti års mest prisvindende danske mediabureauer
Oversigtens awards
Grundstammen har – for let at kunne sammenligne – været den samme:
Cannes Lions, Creative Circle Award, Rambukken, Advertising Effectiveness Award, The True Award, Echo Awards og Eurobest.
Tidligere har vi også haft Aurora, DM-prisen og Danish Internet Award med i regnskabet, men de er i perioden enten fusioneret ind i andre priser eller blevet nedlagt. Derfor har vi tilføjet D&AD og Danish Digital Award.
I oversigten gives 1 point for en shortliste, 2 point for en bronze, 3 point for en sølv, 5 point for en guld eller for en pris (awards uden guld, sølv og bronze) + 5 point for en Grand Prix eller tilsvarende hovedpris. Cannes Lions og D&AD tæller dobbelt. I håndværkskategorier, hvor en person belønnes, gives det halve antal point til bureauet bag – med undtagelse af CCA, som nu giver bureauet fuld antal point.