Cannes Lions Grand Prix-vindere 2019
Glass: The Lion for Change: VMLY&R Poland Warsaw med 'The Last ever Issue' for Mastercard.
---
Grand Prix for Good: McCann New York med 'Generation Lockdown' for March For Our Lives.
---
The Sustainable Development Goals Lions: Clemenger BBDO Melbourne med 'The Lion's Share' for Mars Australia.
---
Health & Wellness Lions: Milbat and Accessibility Israel med 'ThisAbles' for IKEA.
Juryen fortæller, at 'Ikea ThisAbles' fik Grand Prix'en, da den ikke alene inspirerer, men også besidder en enorm skalerbarhed, da idéen kan implementeres i alle IKEA-butikker verden over.
"Jeg tror, vi alle kan blive enige om, at håb er en mangelvare lige nu. Og forstil jer så at være marginaliseret ovenikøbet. Når store virksomheder skaber produkter til mennesker, der er anderledes, så skaber det ikke bare håb – der fyldes et hul i markedet og mellem menneske og brand," fortæller juryformand Shaheed Peera, executive creative director hos Publicis LifeBrands.
---
Pharma Lions: McCann Shanghai med 'Breath of Life' for GlaxoSmithKline.
"De tog noget, som allerede er i alles hænder, og skabte et diagnosticerende værktøj. Og ikke nok med det, så kombinerer man tilmed en god og enkel user experience med skønhed og kreativitet. Du kan simpelthen ikke lade være med at interagere med det," sagde juryformand Kathleen Nanda, executive vice president and group creative director hos FCB Health.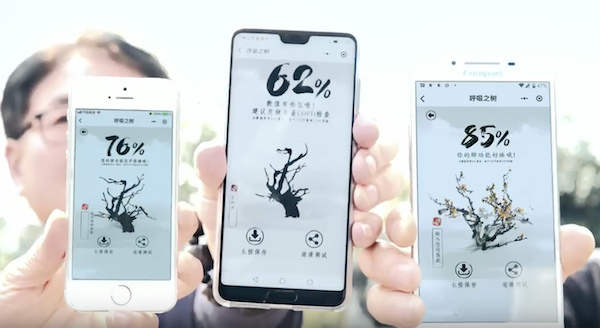 ---
Design Lions: Google Creative Lab New York med 'Creatability' for Google.
---
Mobile Lions: FCB New York med 'The Whopper Detour' for Burger King
Mobil Lions Grand Prix'en gik til 'The Whopper Detour' – en case, der også er elsket i mange andre kategorier:
"Alle vil gerne være en del af den der originale jury, der finder noget helt særligt iblandt de mange indsendelser, men i dette tilfælde går Grand Prix'en til en case, der ikke er synderlig original i forhold til kategorien – det giver faktisk rigtig god mening, og nogle gange er det bare det, der fungerer allerbedst. Og så er kampagnen lige så genial, som den er on-brand," fortæller formand Ari Weiss.
---
Outdoor Lions: Wieden+Kennedy Portland med 'Dream Crazy ft. Colin Kaepernick' for Nike
---
Print & Publishing Lions: Impact BBDO Dubai med 'The Blank Edition' for avisen An-Nahar.
---
Radio & Audio Lions: 360i New York med 'Westworld: The Maze' for HBO
"Det var den mest banebrydende case. Den havde simpelthen det hele: Den skubber til vores forståelse af lyd og er vel egentlig også det første eksempel på, hvordan man kan have en dybere og længerevarende interaktion med Alexa," sagde Jose Miguel Sokoloff, global president, creative council og chief creative officer hos MullenLowe London.
---
Titanium Lions: FCB New York med 'The Whopper Detour' for Burger King.
---
Digital Craft Lions: Virtue med 'AdDRESS the Future' for Carlings
'AdDRESS the Future' havde en særlig plads i juryformand Rei Inamotos hjerte; han kaldte den danske case for kategoriens sorte får og måske et lidt kontroversielt valg:
"De fleste Grand Prix-vindende cases er som regel allerede verdensberømte, før de når til Cannes. Men 'AdDRESS the Future' var for mange af juryens medlemmer helt ukendt. Den skilte sig straks ud fra mængden samtidig med, at den adresserer to af verdens allerstørste problemstillinger lige nu: klimaproblemer og sociale medier," sagde Rei Inamoto, stifter af IxCO og juryformand i kategorien Digital Craft, under et pressemøde i Cannes.
Han indrømmer dog også, at juryen var splittet, og at der var 3-5 andre guldløve-cases i kategorien, hvilke også lå til at vinde Grand Prix'en:
"Andre cases ville måske have været et mere traditionelt valg, imens 'AdDRESS the Future' var det mest tvivlsomme [Inamoto brugte ordet 'questionable', red.]. Den er kontroversiel, men også det mest intellektuelt stimulerende stykke arbejde i hele kategorien. Den forvirrede juryen på den mest interessante måde – den fuckede simpelthen med vores hjerner."
At det netop er Virtue og Carlings arbejde, der vinder, er, ifølge Rei Inamoto, også det, som gør Cannes Lions så fantastisk.
"Jeg havde aldrig hørt om hverken Virtue eller Carlings. Men takket være denne festivals hyldest af kreativitet er der nogle meget dygtige folk fra et af de mindste lande i verden, der er blevet verdensberømte overnight. Og det er velfortjent."
---
Film Craft Lions: Final Cut New York med 'The Truth is Worth it'-kampagnens fem videoer: 'Resolve (Myanmar)', 'Rigor (Taxes)', 'Courage (Mexican Spyware', 'Perseverance (Immigration)' og 'Fearlessness (ISIS)' lavet for The New York Times.
---
Industry Craft Lions: Momentum Worldwide NY med 'Just Do It HQ at the Church' for Nike.
---
Brand Experience & Activation Lions: McCann New York med 'Changing the Game' for Microsoft
Ifølge juryformand Jaime Mandelbaum, chief creative officer i VLMY&R Europe, var der en del af de indsendte cases i Brand Experience & Activation-kategorien, som var hoppet på purpose-bølgen, udelukkende fordi det trender. Og det ser man lynhurtigt:
"I 2019 skal brands ikke blot undgå at bidrage yderligere til verdens store udfordringer, såsom ulighed og klimaproblematikker, de skal også være en aktiv del af løsningen. Purpose er blevet en cost of entry. Og det krav imødekommer Microsoft med 'Change the Game'-casen," siger Jaime Mandelbaum og fortsætter:
"Projektet transformerer ikke bare det enkelte menneskes forhold til brandet, men forholdet til dem selv og deres selvforståelse. Det transformerer deres liv."
"At spille er stadig det eneste sted i verden, hvor vi mennesker er ubegrænsede. Vi kan flyve, springe 10 meter og trække vejret under vand. Men for de her handicappede børn er der ikke denne form for eskapisme at hente i spiluniverset – blot flere forhindringer. Med 'Change the Game' skaber Microsoft lighed, inklusion og selvsikkerhed hos dem, der har allermest brug for det," slutter juryformand Jaime Mandelbaum.
---
Creative eCommerce Lions: RBK Communications med 'DO Black: The Carbon Limit Credit Card' for Doconomy
Kategorien Creative eCommerce Lions har kun eksisteret i to år, og den er på mange måder stadig ved at blive defineret. Derfor lavede dette års jury et kæmpestort charter på væggen:
"Herpå skrev vi vores kriterier. Vi ledte efter en case, som både vi og andre virksomheder havde lyst til at stjæle. Den skulle have wow-factor og være enkeltstående. Sustainable og scalable," fortæller juryformand Daniel Bonner, global chief creative officer i Wunderman, og fortsætter:
"Og 'DO Black'-casen satte bare et hak ved allesammen."
---
Entertainment Lions: UM Studios New York med '5B' for Johnson & Johnson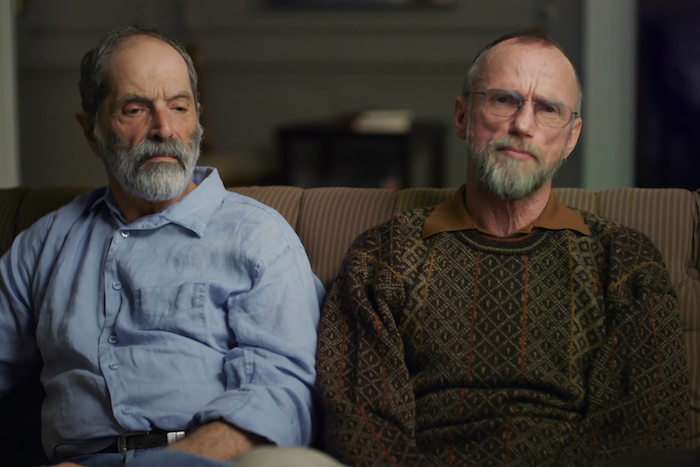 ---
Entertainment Lions for Music: Childish Gambino og Doomsday Entertainment Los Angeles med 'This is America'
---
Entertainment Lions for Sport: Wieden+Kennedy Portland med 'Dream Crazy ft. Colin Kaepernick' for Nike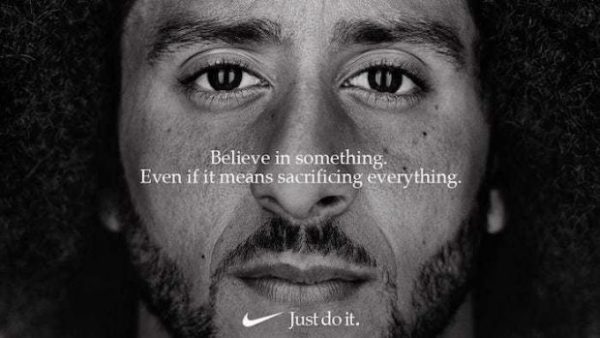 ---
Innovation Lions: Area 23 New York med 'See Sound' for Wavio
"Det var et supertæt felt. Ud af 193 shortlistede cases endte vi på 23. Og her var der især én case, der skilte sig ud," fortæller juryformand Bill Yom, global creative director hos Cheil Worldwide.
Han fortsætter:
"See Sound har en lang levetid. Og så er der consumer experience-elementet: Lige så avanceret og komplekst det har været at lave produktet, lige så simpelt er det at bruge."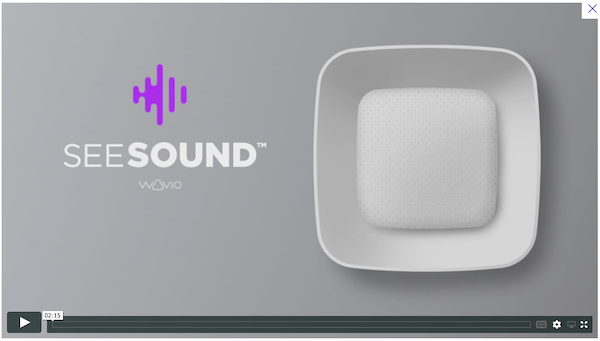 "Innovation burde altid bestræbe sig på at hjælpe andre. Og det gør See Sound."
---
Direct Lions: FCB New York med 'The Whopper Detour' for Burger King
---
Creative Data Lions: FCB/Six Toronto med 'Go Back to Africa' for Black & Abroad
---
Creative Strategy Lions: Forsman & Bodenfors Gothenburg med 'The E.V.A Initiative' for Volvo
---
Social & Influencer: VMLY&R i Kansas med 'Keeping Fortnite Fresh' for Wendy's
"Dette stykke arbejde var meget populært i juryen – nok fordi, det er så anderledes. Og så synes jeg personligt, det fungerer rigtig godt, at de bare gjorde det – altså uden at lave en masse støj omkring det. Det viser nemlig, at de forstår det undergrundsmiljø, som online gaming må siges at være," fortæller PJ Pereira, stifter og creative chairman i Pereira & O'Dell, under et pressemøde.

VMLY&R og Wendy's skabte en Wendy-lignende Fortnite-karakter, der straks gik i gang med at smadre – ikke andre spillere – men frysere med frosne burgere. For som burgerkæden proklamerer: "Wendy's doesn't do frozen beef."
Danske Virtue og tøjproducenten Carlings løb med en sølvløve i denne kategori for casen 'AdDRESS the Future'.
---
PR Lions: Tyske Scholz & Friends med 'The Tampon Book: A Book Against Tax Discimination' for The Female Company
Juryformand Michelle Hutton, managing director i Edelman, havde høje forventninger til dette års PR-kategori og så da også en udvikling i branchens purpose-forståelse:
"Vi så ikke bare purpose som CSR-activation, men purpose i hjertet af kampagnerne. Det er ikke et krydderi, der strøs ud over casene. Det er udgangspunktet."
Michelle Hutton håbede desuden på at se en case, der ville "reset our understanding of Public Relations" – og det gjorde 'The Tampon Book'.
"Casen er et godt eksempel på, at PR er et håndværk, og at det betyder mere i dag end nogensinde. 'The Tampon Book' sender et klart signal til omverdenen, hvorfor vores håndværk er vigtigt. Den forbinder moderne kommunikation med kreativitet, og vi håber, den inspirerer andre til at forene PR med det kreative erhverv – det er nemlig i dette samarbejde, at magien opstår", fortæller juryformanden.
---
Media Lions: AKQA São Paulo med 'Air Max Graffiti Store' for Nike
Juryformand Karen Blackett, UK country manager & MediaCom chairwoman hos WPP, kaldte AKQA São Paulo og Nikes 'Air Max Graffiti Store' for "ekstremt integreret og genialt kulturelt funderet."
"Den fik alle i juryen til at ønske, at vi selv havde lavet den, hvilket er det bedste filter, man kan anvende, når man som jurymedlem skal sortere i de mange, mange indsendelser."
---
Creative Effectiveness Lions: Prodigious Paris med 'Black Supermarket' for Carrefour
Ifølge juryformand John Seifert, chief executive worldwide hos Ogilvy, var hans "chief-for-life" David Ogilvy ikke videre fan af kreative prisuddelinger. Han brugte til gengæld hele sit liv på at undersøge effektiviteten af kreativitet.
Og John Seifert, der i denne uge kan fejre 40-årsjubilæum hos Ogilvy, mente da også, at effektivitet er i høj kurs i disse dage:
"Vi lever i en ekstremt fragmenteret tid og ægte effektivitet – dvs. at man rent faktisk formår at komme igennem til forbrugerne – må siges at være vor tids hellige gral."
Han fortsætter:
"Der er mange, der fortsat taler om purpose og popkultur, men jeg fornemmer en ny vej for brands, hvilken handler om at skabe en ægte og dyb kulturel – og derfor også lokal – forbindelse med forbrugerne. Brands skal ikke bare være gode – de skal være autentiske."
Grand Prix-vinderen 'Black Supermarket' af Carrefour og Prodigious var altså den eneste rigtige vinder:
"Det var en no-brainer. Denne case skilte sig ud fra starten, som den mest overbevisende case, og den efterlod juryen inspireret."

Sidste år blev der indsendt 169 cases i kategorien Creative Effectiveness. Det tal er vokset betydeligt i år, hvor kategorien fik 227 indsendelser – 227 cases, som juryen siden skar ned til 23.
Interesseret i mere indhold som dette? Skriv dig op til vores nyhedsbrev her.