Bureaubiz har otte år i træk udgivet Bureauanalysen, der bl.a. ser på bureauernes økonomiske formåen – men hvordan ser det ud med tilstedeværelsen på de sociale medier?
Det har vi nu gjort op. I den seneste bureaurapport optræder 118 reklamebureauer, og dem har vi gået igennem for at noteres deres tilstedeværelse på Facebook, Linkedin og Twitter.
Status blev, at Danmarks største reklamebureau – Kunde & Co. – også er størst på de sociale medier: Facebook med 15.168 likes og 6.781 følgere på LinkedIn.
Men den økonomiske og den sociale størrelse hænger ikke umiddelbart sammen. For efter Kunde på Facebook-listen følger Baby, Yellow og Very – ikke i Top25 i størrelse, men altså i Top5 på Facebook med hver over 5.000 likes. Samtidig formår et af landets mindste bureauer, Aalborg-bureauet Weltklasse med 3,4 mio. kr. i bruttoavance, at komme ind på en 19. plads over flest likes.
På LinkedIn er Kunde & Co efterfulgt af Advice, Zupa og AdPeople. Sidstnævnte er dog Adpeople Worldwide, så det kan nok diskuteres, om de bør være med i denne opgørelse, men det har ikke været muligt at finde et tal for Adpeople i Danmark.
Ingen sammenhæng
Der er heller ikke nogen sammenhæng mellem udtalt tilstedeværelse på Facebook og stor følgeskare på LinkedIn. Kun 3 bureauer går igen på Top10-lister for hhv. Facebook og LinkedIn: Kunde & Co, Advice og Hjaltelin Stahl.
De to nævnte sociale medier har generelt bureauernes opmærksomhed: Næsten 100 af de 118 reklamebureauerne har en Facebook-side, mens ca. 90 har en LinkedIn-side.
I gennemsnit har reklamebureauerne 1.009 likes på deres Facebook-side, og 765 følgere på deres LinkedIn-side. 
Blandt de bureauer, der ikke er til stede på Facebook, trækker specielt Wibroe, Duckert & Partners opmærksomhed. Til gengæld er bureauet bedre repræsenteret på Linkedin. Det samme gør sig gældende for Pravda. 
De internationale kæder holder sig generelt pænt i baggrunden. Både McCann, DDB, Saatchi og TBWA/BBDO har danske Facebook-sider, men kun sidstnævnte er på Top25. Af de fire nævnte bureauer har kun DDB Copenhagen en LinkedIn-side, og den er lige uden for Top25.
Lave Twitter-tal – undtagen hos Ogilvy
Twitter er en noget anderledes størrelse – og en mindre størrelse. Kun godt 25 af de 118 undersøgte reklamebureauer har en Twitter-konto, hvilket betyder, at mens der skal op mod 1.000 likes/følgere for at komme på Top25 hos Facebook og LinkedIn, så berettiger Clientis 29 følgere på Twitter til en placeringen på Top25. 
Twitter er i høj grad personbåret, eksemplificeret af at det lille bureau, Crone & Co, ikke har en konto, mens adm. dir. René Crone har – med næsten 500 følgere, hvilket er lige uden for bureauernes Top10.
Mest iøjnefaldende er naturligvis Ogilvy Danmarks over 25.000 følgere på Twitter – langt flere end alle de øvrige reklamebureauer tilsammen. Det kræver en forklaring, som adm. direktør Pia Tandrup giver:
"Ogilvy er internationalt kendt som kæden, der er dygtig til Twitter, og dette er en afsmittende effekt. Men antallet af følgere er ikke særlig relevant – det er derimod kvaliteten i kontakterne. Der er mange fake followers i vores tal, og jeg vil umiddelbart sige, at vi kun har 5000-6000 aktive følgere."
Hun tilføjer:
"Som du også kan se på vores konto, har vi ikke gjort noget specielt ud af det det seneste halve år. Men med 5.000 reelle følgere burde vi nok mere være aktive på Twitter."
Blandt de øvrige kæde-bureauer har kun DDB og McCann en dansk Twitter-konto – på hhv. en 8. og 12. plads.
Brænder ikke igennem
Generelt har reklamebureauerne taget de sociale medier til sig – i al fald hvad angår tilstedeværelse, hvilket udelukkende er dét, tallene i listerne dækker over.
Men selv på kanten til 2016 er reklamebureauerne endnu ikke brændt igennem på medierne. Det mener Jan Christiansen, Chief Sales Officer hos Newsio og tidl. landechef for Facebook i Danmark og Nordic Head of Social hos Bates Y&R.
"Det minder lidt om ananas i egen juice, som Natholdet siger. På Facebook domineres reklamebureauernes sider med links til medie-omtale af bureauet. Og på LinkedIn bærer feedet også præg af omtale af bureauet selv. Bureauerne bidrager med for lidt selv," siger Jan Christiansen og uddyber:
"Bureauerne har gode muligheder for at markere sig klart – og det vil være klogt at udnytte dem, for adskillige af dem rådgiver også deres kunder om sociale medier. Men lige nu lader det ikke til, at de tager deres egen medicin. Det kræver, at de er bevidste om deres målgruppe og KPI'erne for at være aktivt til stede. Det virker lidt som om man ikke fokuserer på den dynamik som f.eks Facebook indeholder og i højere grad bruger SoMe som en mere statisk PR kanal."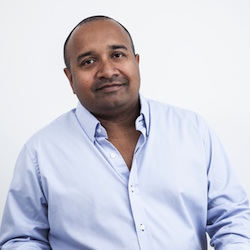 Med Facebook som det mere dynamiske, billedbårne peger Jan Christiansen på, at reklamebureauer kunne markere sig med netop det kreative og underholdende.
"F.eks. har Halbye Kaag haft success med Newsjacking, som vil være oplagt for det bureau, der vil understrege sin kreativitet ved at være lidt mere flabet end de øvrige. På LinkedIn er der er et mere udtalt business perspektiv, så her er det mere ok at være sælgende. En oplagt måde vil være at motivere medarbejderne til at tage større del i bureauets egen content marketing – dét, som vi kender som Employee Advocacy. Der, hvor medarbejdere eksempelvis tager fat i en tendens eller særlig teknik og engagerer deres netværk," siger Jan Christiansen.
Bureaubiz har støvet navne op og noteret tal. Det er sket manuelt, så vi undskylder på forhånd – og retter med det samme – hvis vi har overset nogen eller noget.
Top25 Facebook: Danske reklamebureauer med flest likes
15.168 Kunde & Co
7.112 Baby
5.046 Yellow
5.000 Very
4.760 Patchwork
4.677 Advance
3.270 We Love People
3.180 Advice
2.315 Umwelt
2.286 Hjaltelin Stahl
2.130 Ogilvy Danmark
2.021 Sunrise Reklamebureau
1.750 Kadaver
1.656 UncleGrey
1.595 TBWA + BBDO
1.550 W20
1.413 Thank You
1.377 Brandhouse
1.259 Revolt
1.240 Weltklasse
1.230 Reputation
1.147 Robert/Boisen & Like-minded
1.118 Fireball
1.063 Montdor
1.020 CP+B Copenhagen

Data indsamlet 13.-16. november 2015 af Bureaubiz
Top25 LinkedIn: Danske reklamebureauer med flest følgere
6.781 Kunde & Co
4.049 Advice
3.046 Zupa
2.886 Adpeople (worldwide)
2794 Montdor
2.698 Brandhouse
2.623 Mensch
2.204 Hjaltelin Stahl
2.175 enVision
2.164 Pravda
1.875 We Love People
1.791 &Co
1.761 Wibroe, Duckert & Partners
1.532 Uncle Grey
1.501 Republica
1.451 Nørgård Mikkelsen
1.381 Advance
1.376 Umwelt
1.232 Sunrise Reklamebureau
1.220 Agency Spring
1.103 Another
1.036 Adtomic
834 Robert/Boisen & Likeminded
809 Baby

809 Clienti 
Data indsamlet 13.-16. november 2015 af Bureaubiz

Top10 på Twitter: Danske reklamebureauer med flest følgere
25.100 Ogilvy Danmark (se forklaring i artiklen)

3.922 Advice
2.965 Patchwork
1.196 Adpeople (worldwide)
1.140 Kadaver
1.100 Uncle Grey
723 We Love People
618 DDB Copenhagen
568 Aros Kommunikation
547 enVision
Data indsamlet 13.-16. november 2015 af Bureaubiz