"Vi har sat en digital jagt ind. Vi skal have endnu mere fart på forretningen, og det skal vi ved lige dele organisk vækst og opkøb. Men vi løber panden mod en mur, for det er næsten umuligt at finde virksomheder, vi kan opkøbe, og det er svært at besætte stillingerne. De to ting er vores allerstørste udfordringer," siger adm. direktør for Intermail, Anders Ertmann.
Drømmeopkøbene har ifølge Anders Ertmann 4 til 8 ansatte og en omsætning på mellem 4 og 10 mio. kr. Virksomheder i den kategori har man i øjeblikket cirka tre indledende sonderingssamtaler med om måneden.
Men udfordringen er, at prissætningen ofte er baseret på urealistiske fremtidsmål. I flere tilfælde har der været tale om næsten en fordobling i forventningen til prisen. Samtidig kan partnerne ikke altid blive enige om at sælge, siger Anders Ertmann.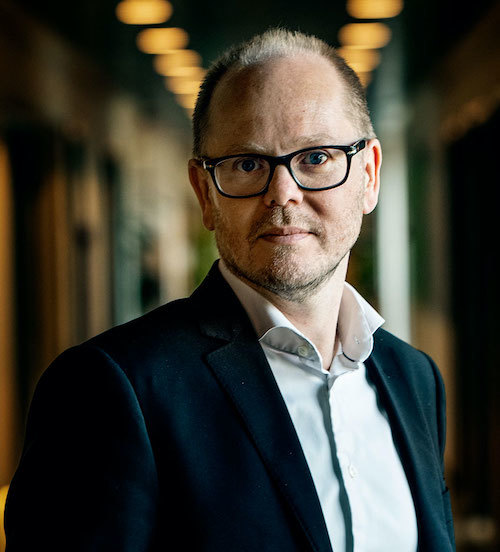 Anders Ertmann
Der er også flere virksomheder, der ikke vil sælge, og det undrer ham, at der ikke er større interesse for det, for han mener, at der er behov for konsolidering ovenpå corona.
"Mange af de mindre virksomheder får det svært, når momspengene skal tilbage. Jeg tror heller ikke, at det er gået op for mange, hvor svært det bliver at leve op til compliance-krav, hvis ikke man er superspecialiseret. Der har større setups en kæmpe fordel," siger han og fortsætter:
"Der er behov for en konsolidering i branchen i forlængelse af corona. Foreløbig har mange virksomheder kunnet klare sig igennem likviditetsmæssigt. Men det er jo ligesom at tisse i bukserne. Efter sommerferien vil vi se en vækst i antal af konkurser og opløste virksomheder. Derfor henvender vi os netop nu."
Har tilladt sig at være kræsne
Når han siger, at stillingerne også er svære at besætte, erkender han, at man tillader sig at være kræsne i jagten på nye medarbejdere, som skal have kompetencer inden for e-mail marketing, marketing automation, leadgenerering og social marketing.
"Vi vil gerne have medarbejdere med 5-10 års erfaring, som har 'dybe' kompetencer inden for deres område. Men de hænger ikke på træerne i øjeblikket, hvor arbejdsløsheden er lav, og hvor tech-virksomhederne er på udkig efter mange af de samme folk," mener Anders Ertmann.
50 pct. af omsætningen skal blive digital
Når den tidligere konvolutfabrik søger medarbejdere med især digitale kompetencer, hænger det sammen med, at man siden 2017 – da Anders Ertmann trådte til som CEO – har arbejdet målrettet på at transformere sig til et digitalt kommunikationshus. Han har samtidig sat som målsætning, at 50 pct. af omsætningen skal komme fra digitale ydelser i 2023. Til sammenligning lå tallet for tre år siden på 5 pct.
Det er også ambition, at virksomhedens omsætning skal være fordoblet i 2023 fra forventede 105-120 mio. kr. i år. Herefter forventer Anders Ertmann, at væksten kommer til at ligge på 5-10 pct. årligt.