Januar blev en måned, der primært har stået i listernes tegn. Dels var der den årlige MyImage fra MyResearch og Bureaubiz, og dels var der den helt nye The M-list fra Dansk Markedsføring.
I MyImage blev det til en optur for Hjaltelin Stahl, der noget overraskende evnede at overhale både Kunde & Co og &Co. Men bureauet har et vældigt momentum i øjeblikket, hvor det vokser og vokser.
Det har lignet en god formel at fordele rollerne anderledes mellem Jens Peter Jensen og Steffen Hjaltelin. I hvert fald er det gået stærkt frem siden.
Jens Peter Jensen er viceadm. dir. og står for driften af bureauet. Han er den eneste, der refererer til Steffen Hjaltelin, der arbejder med forretningsudvikling, new bizz og strategisk rådgivning af kunder.
Blandt andre opture kan nævnes Robert/Boisen (årets højdespringer), Agency Spring, der gjorde det flot i sit første år på analysen, samt Another.
Sidstnævnte må i dén grad være en optur for Morten Hershøj, der for 2½ år siden valgte friheden frem for fratrædelsesgodtgørelsen, så han kunne stifte bureauet sammen med Thorkild Bjerre straks han forlod People Group.
OMD holdt fast i imagetronen hos mediabureauerne, og Magnetix blev endnu mere suveræn blandt de digitale bureauer. Ingen tvivl om opturen – men når man ligger på toppen, er der jo en naturlig begrænsning for opturen. Og anlægger man en journalistisk betragtning, så er det trods alt lidt sjovere, når der skiftes på pladserne.
Imageanalyser har alle årene været forkætrede. De er sjovest for dem, det går godt. Og som tidligere år kommer det også frem i enkelte kommentarer. Se f.eks. her og her.
The M-list
The M-list præsenteres som de 201 dygtigste inden for branchen – og branchen er i denne sammenhæng bred. D.v.s. både marketingfolk og bureaufolk – med overvægt på bureaufolk.
Ideen er god. Name-dropping fungerer for det meste godt for et medie, og de 201 personer har i stort omfang delt deres stolthed på de sociale medier.
Premieren fremtræder dog lidt ufokuseret, når man scroller ned over listen. Og der fremkom da også et omfattende og noget kritisk kommentar-spor til artiklen på Markedsføring.
F.eks. er Nicolai Stahl – helt oplagt – med, men ikke Steffen Hjaltelin eller Jens Peter Jensen. Sidstnævnte er bureauets adm. dir., mens Steffen Hjaltelin er forretningsudvikleren. Hvis man vil lave en liste som The M-list, hvor bureaufolk er på, så er det meget svært at se den uden Steffen Hjaltelin.
Et andet eksempel er GroupMs øverste chef, Jonas Hemmingsen. Flere direktører for de enkelte GroupM-brands er med – men ikke Jonas Hemmingsen.
Et tredje eksempel er Kent Stephan Jensen, der er ny som partner hos det lille bureau Boye & Spellerberg, og er med på listen, mens Robert Cerkez fra &Co er ikke med.
Et fjerde eksempel er Lasse Jensby Dahl fra Designit. Han er med, men ikke bureauets stifter og øverste chef, Mikal Hallstrup.
Der er plads til forbedringer. Spørgsmålet er dog, om det ikke bliver noget udflydende, hvis listen bliver for stor. Kan man så virkelig tale om de dygtigste?
Årets CMO
Her var Berlingske Business' tilgang helt anderledes. De satte sig for at kåre Årets CMO. Det skete ved først at udvælge en short-liste på 5 og så siden kåre en vinder.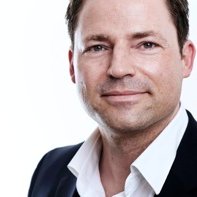 Det blev Tore Pein Jensen fra Momondo, og selv om Berlingske Business på Bureaubiz måtte notere kritiske kommentarer om manglen på kvinder i både jury og på shortliste, så ændrer det ikke på opturen for Tore Pein Jensen.
Uventet jobskifte
Steffen Lüders har gennem 25 år været med til at bygge Mannov op, så han hører helt sikkert til branchens dygtige. Han er dog ikke med på The M-list – til gengæld praktiserede han sin helt egen optur med et nyt job.
Steffen Lüders troede ikke, han skulle forlade Mannov, men da han fik tilbudt et job som chef for kommunikation og stakeholder relations i Novo Nordisk Fonden og datterselskabet Novo A/S, så kunne han ikke sige nej.
Daniel Gjøde har stiftet Stupid Studio (han er heller ikke med på listen), og praktiserede lige som Steffen Lüders et bemærkelsesværdigt jobskift. Han forlod sit eget bureau for i stedet at blive ansat i Legos Future Lab.
Året kom heller ikke andet end lige i gang, før Peter Svarre forlod In2media for at blive ny marketingdirektør hos B&O. Et interessant jobskift, da han er en udpræget digital profil til jobbet.
Op- og nedur for 2xCamilla
Og nu vi er i marketingverdenen, så var der op- og nedtur til to Camillaer.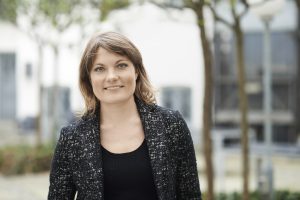 Camilla Dahl Hansen flytter fra Group Communications i Danske Bank til en ny stilling i samme koncern, hvor hun får ansvar for både marketing og kommunikation i en ny Wealth Management forretningsenhed med mere end 800.000 kunder.
Camilla Ramby måtte til gengæld se TDCs centrale marketingafdeling, hun har stået i spidsen for, blive splittet ad– og hun er nu på vej til et nyt job.
Endelig kan man blandt jobbevægelserne også nævne Hanne Schmidt, der sagde farvel til Wibroe, Duckert & Partners – som samtidig kom i luften med et nyt Bilka-univers i klassisk Henrik Juul stil.
Nogen vil måske i dag se det som kommunikation fra en svunden tid. Men Henrik Juul har altid haft en god fornemmelse for danskere, som de er flest, så man skal nok passe på med at afskrive det for hurtigt.
Pernille Simmelkiær og Peter Stenbæk overlod ledelsen af We Love People til Karina Holm Henriksen og Christina Blak for i stedet at drive et nyt bureau, Cosmic People.
Her vil de arbejde crowdsourcing, og det er et utraditionelt ryk. Crowdsourcing har en interesse hos annoncører – men er det virkelig en god idé for et bureau? Her lever man jo af at få kunderne til at betale for kreativ udvikling, og crowdsourcing ligner for den udeforstående en spekulation i at få en hel masse håbefulde mennesker til at levere kreativitet uden at ane, om de får noget for det.
Men tiderne skifter, og Pernille Simmelkiær og Peter Stenbæk virker som om, de har tænkt sig godt og længe om.
Dong bør kunne gøre det bedre
Den primære nedtur i januar kommer Dong til at stå for.
Et af Danmarks største selskaber – men bureaukonkurrencer virker de ikke, som om de rigtig kan finde ud af. F.eks. valgte mindst to af landets store mediabureauer at melde fra til en konkurrence, fordi de ikke fandt vilkårene interessante.
Det er faktisk ganske bemærkelsesværdigt – og et af Danmarks største selskaber burde kunne gøre dette bedre.
JP/Politikens køb af Børsen? Tjah
I medieverdenen var den store historie JP/Politikens køb af Børsen. Men var det en op- eller en nedtur? Lisbeth Knudsen mente, det var genialt, mens andre så det som en krampetrækning fra en gammel medieverden.
F.eks. konstaterede Rasmus Bech Hansen på Kforum, at Far Brandes er skuffet. Meget skuffet.
Men hvis man nu skal være lidt radikal, så kan begge have en pointe. Nøglen bliver, om JP/Politiken har evnen til at bruge den større muskel til noget fremadrettet.