Da Carlsbergs topchef Cees t' Hart efter nogle måneder i stolen begyndte at ændre organisationen, betød det et farvel til Jens Jermiin, der havde siddet med ansvaret for Digital, Media & Creative Content.
Det skete oven på sommeren, og han har givet sig selv god tid til at træde ind i et nyt job. Men nu er det sket. Og der er tale om en virksomhed, som godt nok ikke er lige så stor som Carlsberg – men som dog repræsenterer et tilsvarende kendt brand.
Jens Jermiin er nemlig blevet ny marketingdirektør hos B&O Play, der er det relativt nye og i forhold til luksus-produkterne mere tilgængelige brand hos B&O.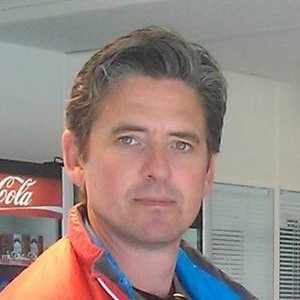 Der er tale om en nyoprettet stilling, hvor hans rolle bliver at lede marketingteamet i Lyngby og styrke det globale kendskab til B&O Play.
"B&O Play er på få år vokset til et globalt brand med en unik position på verdensmarkedet, hvor vi kombinerer dansk design med sublim lyd og kvalitet. Vi har stadig en opgave i at nå bredere ud med vores budskab, og med mere end 15 års erfaring i at opbygge globale varemærker er Jens Jermiin et perfekt match til os og de muligheder, vi står over for netop nu", siger Henrik Taudorf Lorensen.
Før Carlsberg var Jens Jermiin mange år hos The Coca-Cola Company, hvor han til sidst var kreativ direktør med ansvaret for det europæiske marked.
Jakob Kahlen har været med til at bygge brandet. Først via sin rolle i Hello Monday, og de sidste to år som kreativ direktør hos B&O Play. Han annoncerede dog i går, at han stopper nu.
Om B&O Play:
B&O Play blev etableret i 2012 som en virksomhed i Bang & Olufsen-koncernen.
Produkterne fra B&O Play findes i 5.500 butikker verden over, samt i 700 Bang & Olufsen-butikker, og virksomhedens største markeder er Norden, Tyskland, Storbritannien, Kina og USA.
B&O Play har 100 ansatte, hvoraf 25 sidder i Singapore, 60 i Lyngby og resten fordelt over hele verden.
Det bedst sælgende produkt fra B&O Play er højttaleren BeoPlay A2, som til dato er solgt i 250.000 eksemplarer.
Prisen for et par hovedtelefoner fra B&O Play starter på 999 kroner.