På de danske bureaukontorer har der den seneste tid været stille. Hverdagen har taget en ny form, hvor forholdene er dikteret af forbeholdene til coronavirussen.
Det er en undtagelsestilstand, der ikke bare har betydet ændrede arbejdsforhold, men tilsyneladende også forbehold i forhold til, hvad der kan snakkes om.
For også på de sociale medier har der været stille – i hvert fald omkring kampagner, promovering og forskellige tiltag, der ikke handler om corona.
Betyder det, at corona er det eneste, der er comme il faut – skal noget være ekstra vigtigt, hvis vi skal snakke om det?
Ikke ifølge Rasmus Færch Brostrøm, adm. dir. og partner i Gotcha. Han mener, at det – som altid – handler om at have noget på hjerte, hvis man vil sige noget:
"Hvis du har et relevant budskab, så er din målgruppe øjensynligt også interesseret i modtage det. Det gælder både hele situationen vedrørende coronavirussen, men det gælder sandelig stadig også for den forretningsmæssige del, som vi kender fra før covid-19-indtoget. Faktisk vil jeg opfordre til at fremhæve de arbejder, cases eller produkter, man er stolt af, da vi har brug for de lyse og sjove historier i den her ellers lidt mørke tid. Der snakkes så meget om at holde hjulene i gang, så jeg mener, at vi også skal vise de eksempler, hvor vi lykkes. Vi skal sprede lidt positivitet i nyhedsstrømmen."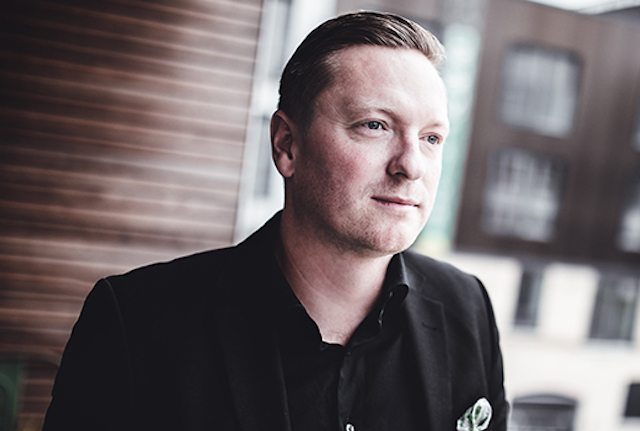 Særligt behov for kommunikation
Lotte Hansen, adm. direktør i Hansen og Ersbøll Agenda, tolker tavsheden som et udtryk for, at mange frygter at skabe unødig støj:
"Vi er alle kommunikationsmennesker ind til rygraden, og vi ved godt om vores budskaber bliver modtaget. Det gør de ikke lige nu. Det er lidt en skam at spilde en 'se min ny kjole-kampagne' på, at folk enten synes, man er upassende eller i bedste fald ikke rigtig ser pralet som andet end 'støj'."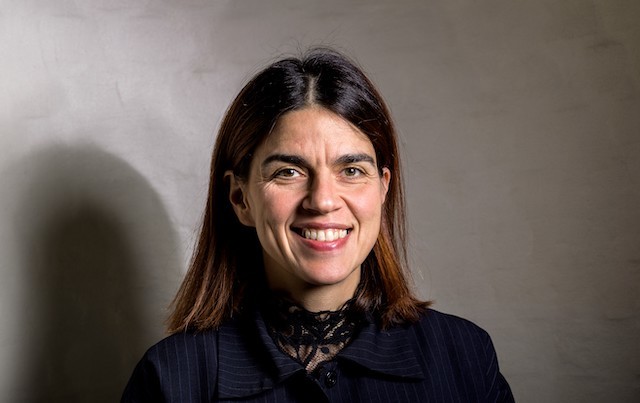 Men behovet for kommunikationsydelser mener hun dog bestemt stadig er der, måske endda særligt i denne tid. Flere har tilbudt særlig hjælp til corona-kommunikation – nogle helt gratis. Men er det uselvisk eller selviscenesættende at tilbyde sine ydelser?
"Jeg tror, at alles sanser er skærpede disse dage. Behovet for relevant kommunikation, og kunsten at finde det rette leje i dette til kunder og kontakter kan bestemt være en ydelse. Hvis nogle af mine kolleger i branchen lykkes med et mersalg på at udbyde rådgiverydelser til dette, har jeg det helt fint med det. Jeg har selv hjulpet flere kunder med at håndtere både kommunikation og den politiske situation i disse dage," siger Lotte Hansen.
Også Rasmus Brostrøm ser det som et fint tiltag at tilbyde sine services i forbindelse med corona-situationen:
"Vi skal hjælpe hinanden i denne her situation. Det er den bedste måde at komme godt ud på den anden side, selvom der unægtelig venter en lidt anden hverdag. Så at der tilbydes kommunikationshjælp ser jeg kun som et godt tiltag, da kommunikationen i denne tid er super vigtig – og virksomhederne derfor har brug for bureauerne lige nu mere end nogensinde."
Timing vigtigere end nogensinde
Situationen kræver ifølge Helle Bro, adm. direktør i kommunikationsbureauet Bro, en særlig lydhørhed overfor fællesskabet:
"Når store dele af landet lukker ned, manges hverdag bliver påvirket, og vi kan se, det får store økonomiske konsekvenser for den enkelte og for virksomhederne, så skal vi alle være ekstra opmærksomme på, hvad vi kommunikerer. Det er almindelig pli på skrift. Og man får i øvrigt heller ikke noget ud af at råbe, hvis ingen lytter. Timing har altid været helt centralt – og lige nu er det vigtigere end nogensinde før. Lige nu er det fællesskabet, der er centralt – ikke branding."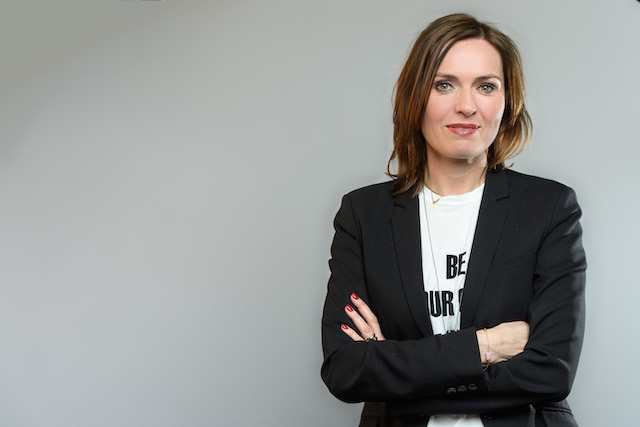 Men hvordan gebærder man sig? Har man som virksomhed en forpligtigelse til kun at følge befolkningen eller ville en 'keep calm and carry on'-tilgang være at foretrække, så dagligdagen langsomt kan indfinde sig?
"I sådan en situation her, hvor det handler om en alvorlig sygdom, og vi skal passe på hinanden, der følger vi myndighederne. Jeg ser ingen mulighed i en keep calm-tilgang; det vil være aldeles upassende. I min verden er det ikke at følge folkestemningen; det er sund fornuft – og i øvrigt fuldstændig afgørende for, at vi som samfund kommer igennem. Her må vi alle tilsidesætte ego for det fælles bedste," mener Helle Bro.
Vi har brug for håb
Karina Holm Henriksen, adm. direktør og partner i We Love People, mener også, at man skal hjælpe, hvor man kan, men påpeger, at det kan være svært at træde til med hurtig hjælp til kommunikationen:
"Jeg synes, det er smukt, at nogle byder sig til og vil hjælpe. Med deres tid, opmærksomhed og medmenneskelighed. Lige med kommunikation tror jeg det kan være svært, fordi det kræver et stort indblik i virksomheden og i situationen, for at man yde den rette rådgivning. Men vi bør kun hilse al kreativitet og åbenhed velkommen lige nu."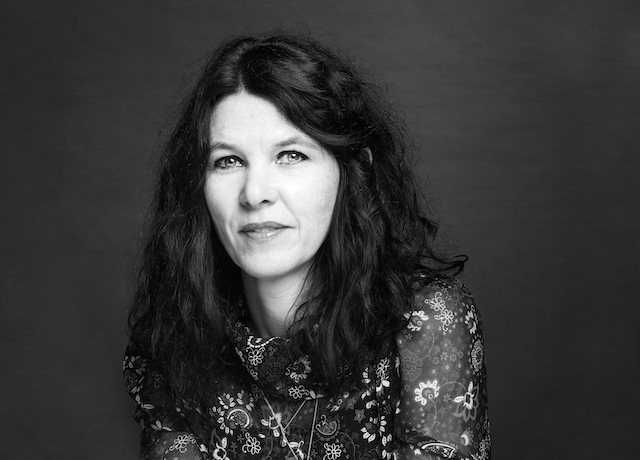 For Karina Holm Henriksen er det også vigtigt, at kommunikationen ikke kun handler om lige nu. Undtagelsestilstanden er en undtagelse og vi skal huske, at der kommer et 'bagefter'. Men indtil da, forslår hun en carry on and take care-tilgang:
"Virksomhederne skal forholde sig til, hvordan de står i forhold til coronakrisen, og hvordan de vil tackle situationen – og så er det en oplagt mulighed for dem at løse menneskers ægte problemer med deres produkt og deres kommunikation. Jeg synes samtidig også, at alle virksomheder må og bør kommunikere i forhold til den tid, der kommer bagefter. Vi har brug for et håb, og vi har brug for, at virksomheder og arbejdspladser overlever."