Siden Finn Overgaard solgte sin andel i Relationshuset Gekko har han overvejende beskæftiget sig med noget ganske andet end den bureaubranche, der har udgjort det meste af hans karriere.
Men nu vender han tilbage til bureaubranchen – dog kun til dels. Finn Overgaard skal nemlig være bestyrelsesformand for det kreativt orienterede dialog-bureau, Klausen + Partners.
Det er ikke en kransekagefigur, der er tiltænkt ham.
"Vi har længe ønsket en anden type på posten, som har den branchefaglige ballast til at give os modspil og strategisk sparring. Hensigten er, at vi skal udvikle os videre som bureau. Strategien er ikke ændret, men det er klart ambitionen, at vi med Finn Overgaard som formand kan skærpe den yderligere og på den måde også gerne vokse yderligere," siger adm. dir. Hans-Henrik Søndersted-Olsen.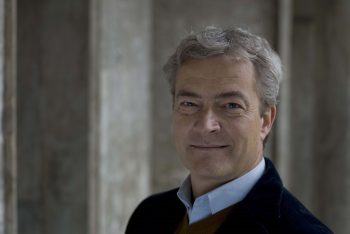 Finn Overgaard bliver ikke arbejdende bestyrelsesformand, men vil dog have en hyppigere gang på bureauet end en traditionel formands-rolle. Og så kan hentes ind på kunder, hvis man finder et behov for det.
Hans-Hernik Søndersted-Olsen har tidligere talt om, at bureauet skal være eksponent for at lave nogle fede løsninger og samtidig have det sjovt. Når han skal definere bureauets overordnede mål, så er det dog noget andet han taler om:
Klausen + Partners vil medvirke til hele tiden at løfte barren for målbar kommunikation.
"Hos Klausen + Partners graves der dybt efter indsigter, der kæmpes for at sætte en ny agenda for kundernes oplevelse af kommunikation baseret på data på tværs af medier. Og det driver fantastiske resultater. Det glæder jeg mig til at være en del af," siger Finn Overgaard.
BtB analyse
Klausen + Parters gennemførte i efteråret 2015 en stor, landsdækkende undersøgelse af danske BtB virksomheders digitale marketingparathed. Analysen viser, at der er et stort behov for at få planlagt og implementeret Go-To market modeller, som i langt højere grad baserer sig på indsigter, digitale kompetencer og ikke mindst adgang til at kunne måle og monitorere nationalt og internationalt.
"I den dialog, vi har med store BtB virksomheder, er der et stort behov for at løfte salgs- og marketingaktiviteterne op på direktionsniveau for at sikre virksomhedernes konkurrenceevne fremover. Tiden med en kampagne hér og en dér er for længst ovre. I dag handler det om on-going og realtime aktiviteter dybt integreret i hele virksomheden", siger Hans-Henrik Søndersted-Olsen.
Klausen + Partners har været overskudsgivende de sidste mange år, og oplevede en solid vækst fra 2013 til 2014. Og den vækst er fortsat i 2015, men tallene er endnu ikke fremlagt.
Noget helt andet
Finn Overgaard forlod Relationshuset Gekko for ca. halvandet år siden, og siden har han beskæftiget sig med at bygge en ny virksomhed inden for sundheds-sektoren.
"Det er noget helt andet og i udpræget grad noget, der handler om at gøre en forskel for mennesker," siger Finn Overgaard.