Hvert år udpeger det internationale onlinemedie The Drum de brands, bureauer og personer der har lavet det bedste kreative arbejde i det forgangne år.
I år har The Drum også rangeret de 20 bedste kampagner i verden – målt på antallet af priser 'i industriens store shows'.
Se de mest 10 prisvindende kampagner her.
1) 'The Tampon Book' for The Female Company af Scholz & Friends Berlin
2) 'Moldy Whopper' for Burger King af David Miami, Inga og Publicis Bucharest
3) 'A Sweet Escape' for Chupa Chups af Cheil Hong Kong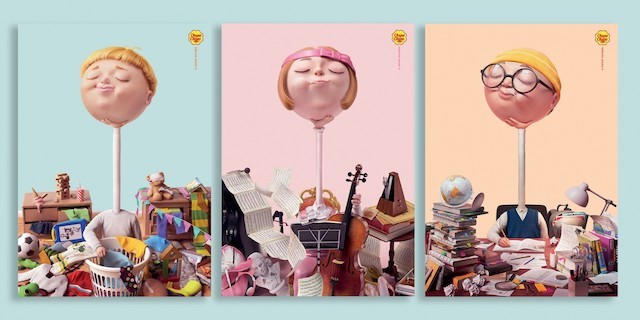 4) 'The EVA Initiative' for Volvo Cars af Forsman & Bodenfors Gothenburg
5) 'Eva Stories' for K Galleries af Leo Burnett Israel
6) 'Swipe Night' for Tinder af 72andSunny Los Angeles
7) 'The Small Escape' for BMW af Jung von Matt Hamburg
8-9) 'Crocodile Inside' for Lacoste af BETC Paris
8-9) 'The most Challenging Pingpong Table' for Japan Para Table Tennis Association af TBWA\Hakuhodo
10) 'Bounce' for Apple Airpods af TBWA\Media Arts Lab LA
Se alle de 20 mest prisvindende kampagner i Drums artikel.