M2 Group med Mads Munk i front indtager en stærkt usædvanlig rolle i forbindelse med Lego Friends-filmen 'Girlz 4 Life', der lanceres globalt den 2. februar.
Det usædvanlige består ikke kun i, at M2 Group har produceret filmen, men gruppen – der har M2Film i centrum – har også været været bureau på lanceringen.
Og måske endnu mere usædvanligt: M2-stifter Mads Munk er idémanden bag det nye pigeband L2M, der er de syngende stemmer i filmen, og som amerikanske pladeselskab Warner Bros. Records satser stort på.
"Jeg var i Los Angeles forrige sommer og planlagde, hvordan vi kunne få den bedste lydside til den nye Lego-film. Og så kom idéen om at lave vores eget band. Drømmen var at skabe noget, der var unikt, og som også kunne stå på egne ben uden for Lego-universet.," siger Mads Munk.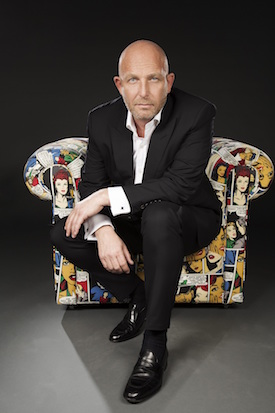 Han har i øvrigt ikke holdt sig til blot at tro på ideen – han har også selv skudt "et betydeligt millionbeløb" i både produktionen af den nye Girls 4 Life-film og lanceringen af L2M.
Mads Munk har indgået et partnerskab med Creative Producer Tim Byrne, der har været med til at bringe bands som One Direction, Take That og Spice Girls samt tv-showet X-Factor frem i rampelyset.
Byrne brugte i alt seks måneder på castings med flere end 3.000 piger i USA, inden de rigtige 5 piger var fundet, og L2M – forkortelse for Listen to Music – var klar til at gå i studiet. Resultatet overbeviste ledelsen hos Warner Bros. Records, der har budt et tocifret millionbeløb for kontrakten med bandet.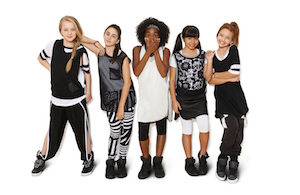 M2 Group, der omfatter 5 selskaber med i alt 300 medarbejdere, producerer i forvejen en række af Legos animerede serier, og Mads Munk fik derfor også rettighederne til at producere en hel animationsfilm på Lego Friends-universet.
Gruppen står som nævnt også for alt kampagnemateriale til den internationale lancering af filmen:
"Det har været en kreativ legeplads, hvor har vi selv har skullet udvikle alt lige fra logo til univers, website, social media og film. Og vi har arbejdet parallelt med materiale til Lego og Warner Bros' kampagner og L2Ms egen kampagne med lanceringsevent i New York," siger Mads Munk og tilføjer: 
"Jeg er stolt af, at vi på tværs af M2s selskaber har kompetencerne til at eksekvere fra A-Z på en global kampagne af denne størrelse. Det er et koncept, hvor filmen, L2M og lanceringskampagnen er med til at styrke hinanden."
Gruppens hjemmeside er netop lanceret, og videoen blev lagt på YouTube i denne uge og kan ses her: