For snart tre år siden solgte Berlingske Media sit dengang 25 år gamle reklamebureau, Marketsquare, til Jens Thrane-Møller, Camilla Flindt Hjælmhof og Steen Halbye.
De ca. 900 annoncører i MyImage-analysen har tre år i træk fremhævet Marketsquare for at være bedst til forretningsforståelse, suppleret i 2020 med bedst til forbrugerindsigter og i seneste analyse; bedst til at samarbejde med andre bureautyper.
Men den kreative profil har ikke været tilsvarende bemærket. Det er ved ændre sig, men det har i mere end én forstand krævet en kreativ tilgang. For hvordan rekrutterer man kreative personer til et bureau, der ikke er kreativt profileret?
"Det var en udfordring ikke at kunne tiltrække dem, jeg umiddelbart gerne ville have. Men det er heldigvis gået ret godt med dem, vi har fået, selv om jeg måtte gamble lidt. Jeg har satset på folk, der ikke lignede the usual suspects. Folk, der ikke allerede havde vist deres værd. Folk uden den vanlige DMJX-portefølje," siger David Asmussen, der tiltrådte som kreativ direktør for to år siden.
Han uddyber:
"Vores kreative ambitioner er udtalte, og særligt når det gælder juniorer, handler det mere om deres ambitioner end om færdigheder. Samtidig har kreative også gamblet en smule med os: Vi fik f.eks. en art director fra Jung von Matt, der kom til Danmark og søgte fordomsfrit mellem bureauerne."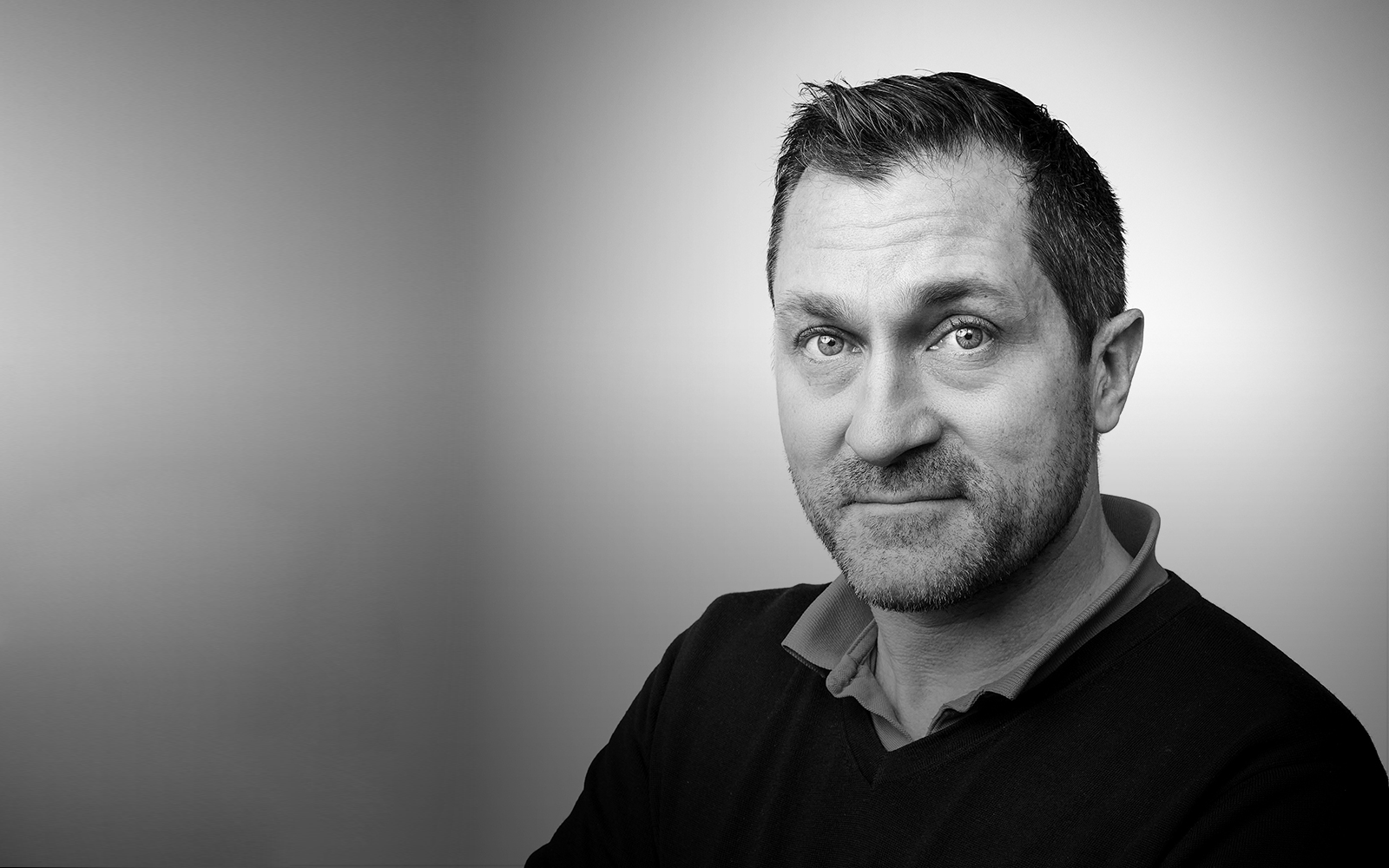 David Asmussen
Ingen sidder i team
David Asmussen har været associate creative director på netværksbureauet JWT, der blev årets bureau i 2011 og 2013. Men der er en grundlæggende tilgang, der ikke er overført til bureauet i St. Kongensgade i København:
"Jeg kommer fra en dedikeret teamstruktur, men på Marketsquare sidder ingen i team. Ingen har et ejerskab for kunden – bl.a. fordi mange af de kunder, vi har, er så store, at det kræver forskellige kompetencer, afhængig af opgaven. Det være sig employer branding, SoMe, design, kernefortællinger eller film," siger David Asmussen.
Det handler ifølge den kreative direktør også om at have respekt for discipliner. Marketsquare har én bundlinje, og det er medvirkende årsag til, at hverken spidskompetencer eller afdelinger modarbejder hinanden.
"Dygtige kreative har man kun til låns"
Og det handler om fastholdelse. Så meget, man nu kan tale om fastholdelse, når det handler om kreative:
"Ud fra mit kendskab til de kreatives egoer så bygger de ikke bureauets profil. De bygger deres egen profil. Og dygtige kreative har man kun til låns. Dette lån kan forlænges, hvis de kreative får råderum," siger David Asmussen og tilføjer:
"At ingen er garanteret fast kunde, skaber en sult – eller formuleret mere konstruktivt: Det sikrer et fokus på alle opgaverne. Samtidig undgår man at sande til i repetitions-opgaver for den samme kunde. Den, der er mest interesseret i en given opgave, vil helt sikkert løfte den bedst."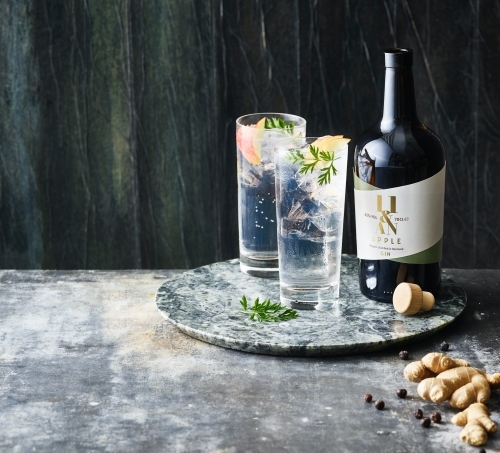 Som eksempel nævner han en etiket til en ginflaske – et private label fra Meny ved navn '11 & an apple'.
"En medarbejder, der er specialiseret inden for fashion, bød sig til. Hun udtænkte en selvsiddende etiket formet som en æbleskræl – og demonstrerede, at hvis man skal gå fra grafik til design, skal man tilføje idé og innovation. Den kreative ambition var til stede, og så er det er min opgave at give den enkelte kreative muligheden for at vise sine skills," siger David Asmussen.
Søger flere seniorer
På det seneste har Marketsquare som bureau også vist sine skills. Det er blevet til priser ved så forskellige uddelinger som LIA og True Awards (begge for Ikea) samt DDA og Red Dot.
"Effekt kan måles og dokumenteres, men når det gælder kreative, så er evnen til at vinde priser det eneste måleparameter. Og hvis en kreativ kan vinde en Red Dot på noget POS-materiale, så vil det helt sikkert have en afsmittende effekt både interne og eksternt" siger David Asmussen og tilføjer:
"Vi arbejder ikke for at vinde awards, men hvis vores arbejde bliver belønnet, så er det ofte fordi, det virker."
Mens juniorer i høj grad bedømmes på deres ambitioner, så er det for seniorer de målbare parametre, der tæller, når Marketsquare skal hyre – og netop seniorer er bureauet i markedet for at hente flere af. Bureauet nærmer sig 50 medarbejdere, og den kreative afdeling har rundet 25 medarbejdere.
"Vi har en størrelse, hvor seniorer skal kunne løbe med bolden selv. Vi tilbyder dem råderum – og en stige, der er længere end på en del andre bureauer," siger David Asmussen.