Creative Circle involverer sig nu i debatten om kvindernes rolle i den kreative branche. Det sker ved, at man involverer sig i "Mere dame i reklame", som blev sat i gang, da Ole Stig Lommer-legatet uddelte sine sidste portioner i sommer.
Et af legaterne, der var på 100.000 kr. gik nemlig til dette projekt, som søger at skabe debat om kvinder og kreativitet.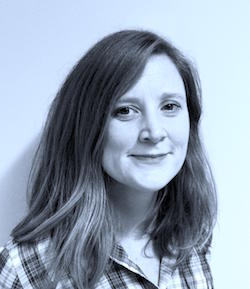 "Det er mændene, der løber med priserne, og langt hen ad vejen også mænd, der definerer, hvad god kreativitet er. Samtidig ser vi en lang række initiativer i vores branche, som søger at sikre, at kvindernes perspektiv, hårde arbejde og talent får mere anerkendelse, som f.eks. The 3% Conference, Cannes Lions' See it be it og Femvertising Awards," siger legatmodtageren Sarah Carlson, tekstforfatter på Ogilvy.
Og nu får hun altså yderligere opbakning.
"Creative Circle vil støtte Mere dame i reklame-projektet. Planen er at gøre emnet interessant, lødigt og debatskabende – gerne på en festlig måde. Hvad der helt præcist kommer til at løbe stablen, skal lige helt på plads," siger Dorte Nielsen, der er formand for Creative Cirlce.
Hun tilføjer:
"Projektet berører et interessant emne og en tendens, vi i udtalt grad ser internationalt. Men ikke helt så meget i Danmark. Fænomenet er spændende at se nærmere på; hvorfor er der så forholdsvis få kvinder fremme inden for kreativitet?"
Hun suppleres af David Asmussen, juryformand i Creative Circle, som fastslår, at Creative Circle's meritsystem ikke bliver berørt. Således er det fortsat en jury bestående af de mest vindende kreative, der bedømmer årets mere end 700 indsendelser.
"Hvem der vinder priser, handler hverken om CC's jury eller om antallet af kvinder i den. Det handler om kvaliteten af det indsendte arbejde. Og de, der definerer og identificerer den bedste kreativitet – det vil aldrig være "mænd", det vil altid være de bedst performende kreative."
Han peger på, at debatten bl.a. bør handle om, hvordan bureauerne skaber et miljø på bureauerne, der sikrer, at talent ikke går tabt. Og dette har i høj grad noget med kvinder at gøre:
"Det er jo tankevækkende, at der ikke er en sammenhæng mellem kvindernes performance på skolerne og efterfølgende på bureauerne. Som censor på DMJX har jeg set, at talentet er ligeså stort, måske større blandt kvinderne. Så fokusset bør vel være at finde ud, af hvad der går galt, når de kvindelige talenter forlader skolen," siger David Asmussen.
Juryformanden ser dog allerede lyspunkter:
"De seneste år har vi set en ny generation af kvinder, der gør sig kreativt bemærket, bl.a. fra Robert/Boisen og Grey, og deres performance gør allerede, at de er del af juryen. Vi håber, deres eksempel kan føre til at flere talenter får den chance, de fortjener – ude på bureauerne," siger David Asmussen.
I den kommende tid vil Sarah Carlson og Creative Circle skyde sig ind på, hvordan Mere dame i reklame-projektet skal lanceres.
Som en parallel til denne debat kan ses sidste uges indspark fra Kim Jong Andersen, McCann, der kaldte manglen på kvindelige kreative direktører en skandale. Hans undren blev i kommentarsporet delt af Mette Reimar, art director og bureauejer på 16. år Hun bekræftede, at mange de jævnaldrende kvinder, hun har mødt i sit fag, er i dag gået videre i andre brancher eller nye uddannelser.