Henrik Jensen, administrerende direktør fra Brandse & Co. og ph.d. i innovation af forretningsmodeller inden for medier og bureauer, har analyseret, hvad der sker med den danske bureaubranche under kriser. Det fortæller han om på Creative Clubs bureaulederseminar den 3. september, men allerede her giver han et sneak peek.
Bruttoavancen vil falde hos hvert andet bureau
"Den danske bureaubranche bliver kraftigt påvirket af recessioner. Og hvis det går ligesom under finanskrisen vil halvdelen af de danske bureauer i de kommende tre år opleve en faldende bruttoavance," siger Henrik Jensen, og tilføjer:
"Bruttoavancen per medarbejder vil falde med 7%, og det betyder, at overskudsgraden mere eller mindre vil kollapse."
Ifølge Henrik Jensen vil det tage næsten 10 år at bygge overskudsgraden op igen.
Mere end hver fjerde bureau vil skifte ejer
Ikke nok med, at det tager tid at komme tilbage på sporet efter en krise, Henrik Jensen forudser, at den konsolideringsproces, der allerede har fundet sted i en række år, vil betyde, at en del bureauer ikke vil have det samme – eller noget – navneskilt på døren om tre år.
"Jeg tror, at mere end 25 pct. af bureauerne om 3 år enten er lukket, har fusioneret, er overtaget eller er blevet opkøbt," siger Henrik Jensen.
Hvordan kan politikerne hjælpe fremadrettet?
Til forskel fra under finanskrisen har Folketinget givet trængte virksomheder direkte økonomisk hjælp under coronakrisen. Tidligere bureaudirektør fra Envision, Mona Juul, der nu er folketingsmedlem for Konservative, kommer på bureaulederseminaret ind på, hvad der fra politisk side blev gjort for at bistå bureaubranchen. Desuden vil hun fortælle om, hvad fremtiden bringer på den politiske front.
Plads på ventelisten
Det er første gang, at Creative Clubs bureaulederseminar løber af stablen, og Michael Brochmann, branchechef i Creative Club, fortæller, at da man planlagde bureaulederseminaret var dagsorden en anden:
"Markedet var i vækst, de fleste bureauer havde det godt, og det handlede mere om, hvordan man skulle tilpasse sin forretning til at imødegå fremtidens behov. Men så kom corona og nu handler det for en del om ren overlevelse," siger Michael Brochmann.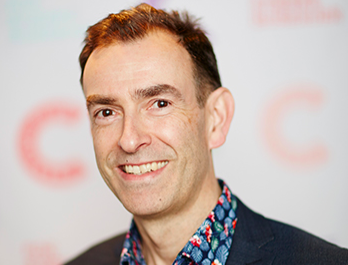 Michael Brochmann.
Han tilføjer:
"Derfor er programmet ændret, så vi fokuserer på, hvordan man som bureau kommer igen ovenpå coronakrisen. Om formiddagen vil i helikopterperspektiv se på, hvordan markedet ser ud, BureauTrends 2020 vil blive præsenteret, og vi ser på, hvad kan politikerne gøre for at hjælpe. Om eftermiddagen går vi ned i maskinrummet og ser på, hvordan man afbalancerer ledelse af bureauer, hvor kreativiteten typisk er i fokus uden at dræbe denne men samtidig få en fornuftig forretning ud af det. Vi skal høre, hvilken forretningsmodel et succesrigt bureau har brugt, og vi skal have indspark fra kundesiden om, hvordan de mener et succesrigt samarbejde med et bureau ser ud," siger Michael Brochmann og tilføjer, at der bliver god tid til diskussion, erfaringsudveksling og drøftelser blandt deltagerne.
Ifølge Michael Brochmann har der været meget stor interesse for at deltage på bureaulederseminaret, så der er ikke flere ledige pladser. Til gengæld er der plads på ventelisten. Læs mere her og tilmeld dig her.