Undo Forsikring debuterede i Danish Digital Award i 2021 med at vinde guld i både Innovation og Startup. Og i 2023-udgaven i fredags fik Undo tilføjet endnu en Innovations-guld samt to bronze.
Ved alle fem priser står Undo selv for løsningen, og kontaktpersonen er Oliver Lilholt, der er head of brand, content & creative execution.
"Undo er et slags digitalbureau, vi selv driver. Vores løsninger passer f.eks. ikke ind i Creative Circle Award endnu," siger Oliver Lilholt og tilføjer: 
"Undo-medarbejdere er ansat til at tænke kreativt, uanset om vi koder, udtænker brugerrejser eller udvikler produkter. Kreativitet er en bærende kraft – på et fundament af forståelse for forretningen."
Undo blev lanceret i 2018 som en app-baseret udfordrer til forsikringsbranchen. Tryg troede fra begyndelsen på startup'en og betalte 25 mio. kr. for 50 pct. af det digitale forsikringsfirma. Siden har Tryg spædet yderligere til Undo, der i dag har ca. 50.000 kunder.
Oliver Lilholt er uddannet fra Kreativ Kommunikation for ni år siden. Han har stort set ikke brugt uddannelsen på et bureau, men i startups – først fire år som creative brand manager i premium-kosttilskuddet Puori, og de seneste fire år i Undo, hvor han kom til som medarbejder nr. 6. I dag er der 89 i alt.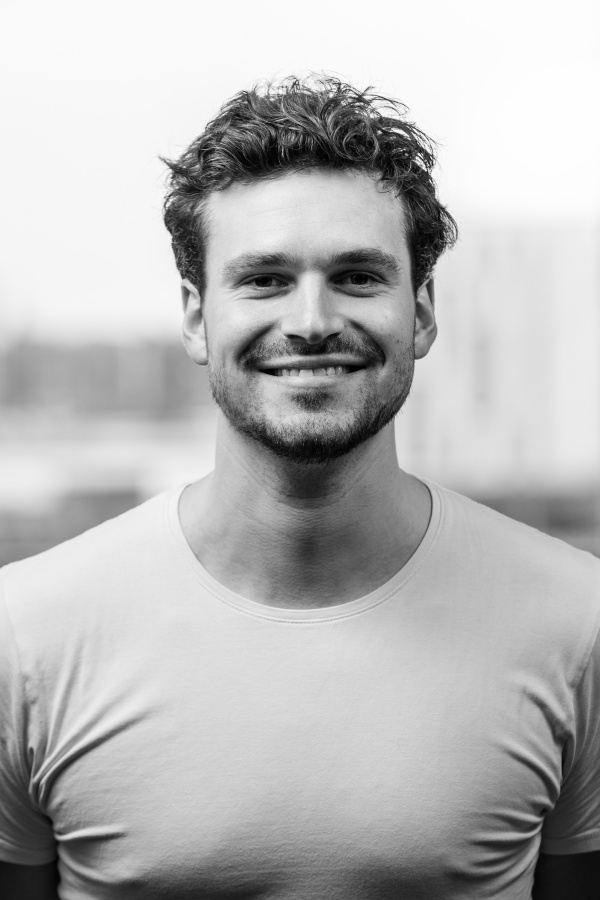 "Jeg er trænet i at tænke kreativt, altså tænke nyt og få ideer. Jeg blev ikke uddannet i ledelse eller i at tænke i forretning og processer. Det har jeg lært i Undo, og det er spændende som kreativt uddannet at kunne bruge sin kreativitet på andre måder – og at forene kreativitet med forretningsforståelse er værdsat i en startup," siger Oliver Lilholt. 
Kreative med mandat til mere
Han stiller Undo op som en modsætning til virksomheder med CBS-uddannede brandmanagers, der dels outsourcer kreativitet, dels tilføjer det kreative til sidst: 
"Vi har bygget en organisation med topkreative mennesker på hvert deres felt og givet dem opgaven at udfordre den klassiske forretningsgang. På den måde har vi langt mere føling med forretningen, brandet og produktet," siger Oliver Lilholt.
Denne tilgang kunne efter hans mening godt udbredes:
"Jeg har mødt mange ligesindede kreative, der kan så meget andet end at kreere annoncer og kampagner. Og jeg håber, at flere virksomheder vil hive disse profiler ind i deres forretning og give dem mandat til at arbejde på fokusområder, der måske klassisk set er mere business-orienterede end kreative. Det kræver en anden kultur, men jeg tror, at virksomhederne ville kunne rekruttere profiler, som tør ændre på noget – eller gøre tingene anderledes."
Hyret ekstern bistand
Undo har været prisvindende som innovativ startup, men også diskret i sin markedsføring og tilbageholdende med eksterne samarbejdspartnere. Det skyldes snarere timing end principper:
"Indtil for noget tid siden gav det ikke mening at hyre ekstern bistand. Vi har – også ud fra et økonomisk synspunkt – villet se, hvor langt vores salgsaktiviteter og taktiske tiltag kan bringe os," siger Oliver Lilholt og tilføjer:
"I første omgang har jeg hyret to freelancere, Martin Meyer og Benjamin Bang. Vi hacker os lidt frem på brandbuilding og kampagner. Det er noget rock'n'roll over det, men det er også en hård opgave, for vi er oppe imod mastodonter. Og vi skal ændre folks opfattelse af en konservativ branche."
Så du udelukker ikke, at Undo skal kigge på et bureau?
"På et tidspunkt skal vi. Når vi også skal gå mere langsigtet til værks, så vil det oplagt at kigge mod bureauerne, der mestrer det emotionelle. Vi skal vække følelser hos potentielle kunder," siger Oliver Lilholt.
Og så kan Creative Circle Award komme på tale at sende ind til?
"Ja, det ville være spændende at deltage i – en dag."