OMI og PDR indgår strategisk partnerskab
Det digitale reklame- og mediebureau OMI annoncerer et strategisk partnerskab med det strategiske brandbureau PRD. Med partnerskabet håber man især at kunne hjælpe design- og livsstilsbrands gennem deres digitale marketing-transformation og facilitere fortsat innovation.
De to virksomheder vil kombinere deres services, og arbejde tæt sammen, for at hjælpe firmaer nationalt såvel som internationalt med at etablere og udbygge deres PR, kommunikation, branding og marketing gennem traditionelle og digitale kanaler.
KommPress åbner kontor i Aarhus
Det Odense-baserede PR- og kommunikationsbureau KommPress åbner kontor i Aarhus. Det sker for yderligere at sætte skub på udviklingen af bureauet og komme tættere på sine jyske kunder, oplyser bureauet i en pressemeddelelse.
Samtidig har man ansat Mikkel Tholstrup Dahlqvist som seniorrådgiver, der skal drive det nye kontor. Desuden er Ulrik Schøsler blevet forfremmet til direktør for KommPress' public affairs og analyseenhed, mens Morten Hopballe er udnævnt til chef for bureauets PR-team.
"Hos KommPress tror vi på, at vi skal være tæt på vores kunder. Både forstået som tæt på deres brancher og hverdag, men også gerne fysisk, når det kan lade sig gøre. Vi har efterhånden en stærk kundebase i Jylland, og vi tror på, at vi også kan løfte vores newbizz-forretning yderligere i det jyske. Derfor har vi gennem nogen tid kigget mod Aarhus. Og da vi nu har fundet den helt rigtige profil til opgaven med at løbe tingene i gang i Aarhus, var det naturligt, at vi nu åbner et kontor i byen," siger partner og adm. direktør Peter Hørlüch i pressemeddelelsen.
Dept laver virtuel 3D-verden til Eurovision
Det digitale bureau Dept, der også har kontor i Danmark, står i samarbejde med Rotterdam Festivals og det hollandske entertainment-bureau Tribe Company bag en virtuel oplevelse til Eurovision Song Contest 2021. Bureauet har designet en 3D-verden, der skal give de tusinder besøgende, som normalt ville deltage i begivenheden, mulighed for at deltage hjemme fra deres stue. I 3D-oplevelsen vil der være mulighed for at møde de andre deltagere, se koncerter, danse sammen og få makeup-tips til deres Eurovision-look.
Jonas Roland Therkildsen, managing director hos Dept i Danmark, siger i en pressemeddelelse, at man i Dept er begyndt at fokusere mere på virtuelle begivenheder:
"For eksempel organiserede vi vores egen virtuelle Dept-festival, byggede den digitale inspirationsdag til bol.com og et online campus for Avans University of Applied Sciences. Eurovision Village med millioner af seere er et bevis på, at selv de mest legendariske begivenheder med store ideer bag kan omdannes til digitale events."
Oplev den virtuelle Eurovision Village 2021 her fra den 15. til den 23. maj.
Nemlig.com vælger nyt reklamebureau
Online-supermarkedet Nemlig.com har valgt at skifte reklamebureau. Det unge, seniordrevne Pong overtager fra Sunrise, der har været reklamebureau for Nemlig de seneste tre år. Til Markedsføring siger Malene Langkilde, der er marketingchef hos Nemlig, at man ønsker at "afprøve en mere fleksibel model, der gør, at vi kan forene egne specialiserede kompetencer med eksterne kompetencer, som kan være med til at forme koncepter."
Subsero smelter sammen med Brandhouse
For to år siden købte Brandhouse aktiemajoriteten i det digitale dialogbureau Subsero. Subsero blev en del af Brandhouse Gruppen, som udover Brandhouse også består af designbureauet Bessermachen og bureauet Outhouse, som er specialiseret i lean-eksekvering af større grafiske opgaver. Både Brandhouse, Subsero og Outhouse bliver nu til Brandhouse/Subsero, mens Bessermachen ikke skifter navn. Sammenlægningen er helt oplagt, lyder det fra Stiig Binggeli, der er CEO i Brandhouse/Subsero, i en pressemeddelelse:
"Vi fungerer som strategisk leadbureau for de fleste virksomheder, vi arbejder sammen med. Det kræver en kombination af generalister på brand strategien og specialister på de digitale og eksekverende funktioner."
Brandhouse/Subsero har i alt 70 medarbejdere. Organisatorisk vil kunderne opleve Brandhouse/Subsero som ét bureau med en overordnet ledelse og en tværgående strategi og kontaktfunktion, mens de unikke specialister stadig vil dyrke deres respektive kompetencer.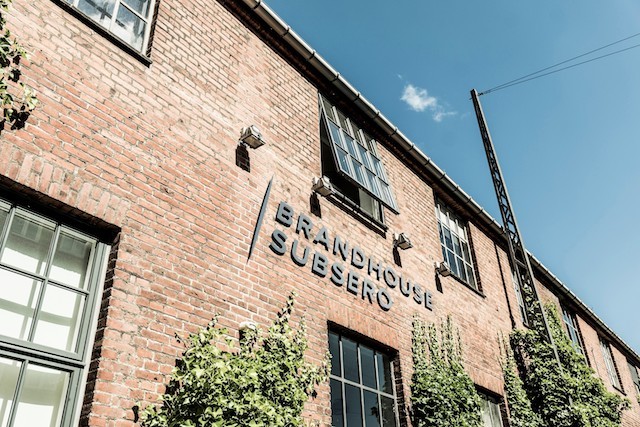 Blonde Media lancerer ny identitet og grafisk univers
Det danske produktionsselskab Blonde Media lancerer en ny identitet og et grafisk univers under navnet Blonde Inc. Navneskiftet er en del af produktionsselskabets vækststrategi og et statement, som skal afspejle virksomhedens udvikling over de seneste fem år, siger direktør og medstifter af selskabet, Adam Holm, i en pressemeddelelse.