Bureaumand åbner burgerbar i Helsingør
Jacob Holst Mouritzen meldte i slutningen af 2019 ud, at han stoppede hos Mindshare, hvor han var business partner og havde været director of communication and marketing, for i stedet at blive selvstændig.
Ved siden af konsulentforretningen har han arbejdet på et andet passionsprojekt: at lave Danmarks bedste burger og skabe en burgerkæde. I midten af december blev de første skridt taget i den retning, da han åbnede burgerbaren Mast Burger i Helsingør sammen med kompagnonen Michael Slass, der også tidligere har været med til at etablere en burgerbar.
Egmonts inhouse-bureau bag navneskift for Egmont Publishing
Egmont Publishing, der er en underdivision af Egmont, skifter navn til Story House Egmont.
Det nye navn og logo er udviklet af creative director Peter Stenbæk og art director Kasper Bjerre fra Egmonts in-house-bureau Creative.
Navneskiftet sker for at afspejle virksomhedens udvikling de seneste år, lyder det i en pressemeddelelse fra Egmont, hvor magasiner og digitale medier, e-handelsvirksomheder og bureauer bliver nævnt som de bærende søjler i Story House Egmont. I pressemeddelelsen lyder det fra CEO for det nye Story House Egmont, Torsten Bjerre Rasmussen:
"Vi er publicister af hjertet, og vores journalistik og inspirerende indhold når hver dag millioner af læsere på en række platforme. Men vi er meget mere end det, og virksomheden har udviklet sig markant de seneste år, så den nu også tæller e-commerce og agencies med en digital profil. Det er områder med meget stor vækst, som nu er blevet en væsentlig del af vores samlede forretning, der nu står på tre stærke ben: media, e-commerce og agencies."
Navneskiftet gælder hele Egmont Publishing og ikke bare den danske forretning, men også Norge, Sverige samt de øvrige lande, hvor Story House Egmont er til stede.
I Danmark står Story House Egmont bag brands som Euroman, Eurowoman, Hjemmet, ALT for damerne, Anders And og co. samt podcastplatformen Talk Town. Story House Egmonts e-handelsvirksomheder tæller bl.a. Outnorth, Fjellsport, Kitchen One, Jollyroom, Garnius, Nice Hair, Bageren och Kocken og Med24. Story House Egmonts marketing agencies omfatter virksomheder som S360, Ingager, Cloudmedia, Sempro og KAN.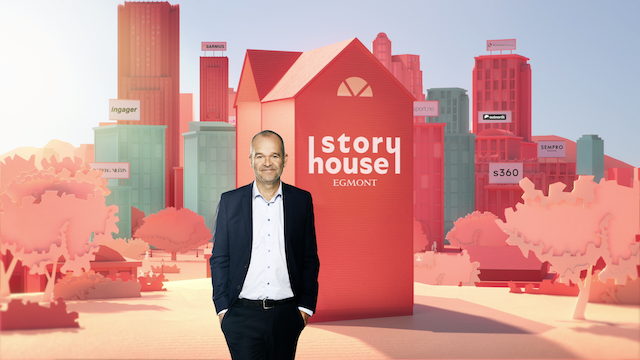 Torsten Bjerre Rasmussen – Story House Egmont. Foto: PR.
Nyt program skal gøre tidsregistrering til spil og konkurrence på bureauerne
Den danske startup TimeJam har forsøgt at lave en løsning, der gør tidsregistrering til et spil – samtidig med, at det øger omsætningen. Det har TimeJam gjort ved at udvikle et gamification-program, der skal hjælpe med at opnå rettidig registrering ved at skabe konkurrence og belønne de teams, der er up to date med timerne.
De sidste halvandet år har Hello Great Works benyttet sig af TimeJam som pilotforsøg. I en pressemeddelelse siger Lasse Vaksgaard, CCO i Hello Great Works:
"TimeJam-systemet har overtaget vores CFO's månedlige opgave, der før bestod i at skulle rende i hælene på folk og rykke. Tidsregistrering er i stedet gået hen og blevet et fælles projekt og allemandseje, som har bidraget til en øget ansvarsfølelse og større engagement."
I pressemeddelelsen oplyses det, at Hello Great Works i perioden har øget den månedlige, rettidige timeregistrering fra 75 % til knap 99 %. Her har incitamentet været, at dét team, der har scoret flest point i systemet inden udgangen af måneden, vinder en middag på arbejdsgiverens regning.
Helicon Valley udvikler b2b-satsning for Børns Voksenvenner
I samarbejde med det strategiske reklamebureau Helicon Valley har interesseorganisationen Børns Voksenvenner søsat et nyt projekt, der skal få flere til at melde sig som frivillige rollemodeller for børn med behov for sunde forbilleder i deres liv.
Projektet skal få flere voksne til at melde sig under fanerne ved simpelthen at sørge for, at de har tiden til det. Strategien er 'volunteer-time-off', som går ud på at bringe danske virksomheder ind i løsningen. Ved at tilbyde medarbejderne fri med løn – for at være voksenven et par timer nogle gange om måneden – skabes der mere tid til frivillighed, er ræsonnementet.
Det er i første omgang blevet til et pilotprojekt med JP/Politikens Hus, hvor medarbejderne, der har meldt sig, er ved at blive matchet med børn i deres lokalområde, som har brug for en voksenven. Mia Riedel Lentz, koncernpersonalechef hos JP/Politikens Hus, siger i en pressemeddelelse om projektet:
"Det er et meget sympatisk pilotprojekt med Børns Voksenvenner, som vi er glade for at være en del af. Helt grundlæggende vil vi gerne medvirke til den måde at tænke på – en kreativ måde at se på behov og ressourcer på. Vi har oplevet en god modtagelse blandt vores medarbejdere – og er meget tilfredse med at kunne give vores medarbejdere mulighed for at få fri med løn for at de kan gå ud og gøre en forskel i børnenes liv."
"Vi har over 400 børn på venteliste i hele landet. Med samarbejder som dette, kan vi skabe mulighederne for, at ressourcestærke voksne får tid til at gøre den forskel, som vi ved mange gerne vil – men ikke har tid til. Vi ser stort potentiale for, at virksomheder over hele landet på samme vis kan blive en del af at skabe nye venskaber," siger Poul V. Jensen, landsformand for Børns Voksenvenner.
Hele strategien for B2B-projektet er udviklet af Helicon Valley, som ligeledes har fundet matchet mellem JP/Politikens Hus og Børns Voksenvenner.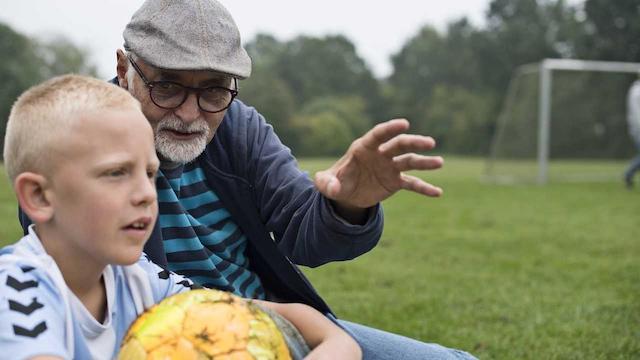 Foto: Børns Voksenvenner