Scholz & Associates, der blev stiftet i 2019, står bag en kampagne for spillestedet Vega. Kampagnen fortæller, at Vega efter 25 år med servering af fadøl i engangsplastik, nu går over til servering i plastkrus, der kan genbruges. 'Return to the bar' hedder kampagnen, der kører nu og tre uger frem digitalt, på SoMe og på outdoor. Mediabureau på kampagnen er Initiative.
Scholtz & Associates har både stået bag designet af de nye genbrugskopper samt produceret filmen, som kører i fuld længde på Vegas hjemmeside.
På de sociale medier kører en kortere version:
&Partner står bag en ny kampagne for Husqvarna, som bureauet har været SoMe-lead for i Danmark siden januar 2019. De næste par måneder ruller en ny kampagne ud på nordisk plan under navnet Husqvarna Have Harmoni med fokus på haveadfærd og naborelationer.
Kampagnen baserer sig på en større undersøgelse på tværs af de nordiske lande, hvor haveejere er blevet spurgt ind til deres holdning til en lang række situationer og scenarier omkring naboskab og haveadfærd.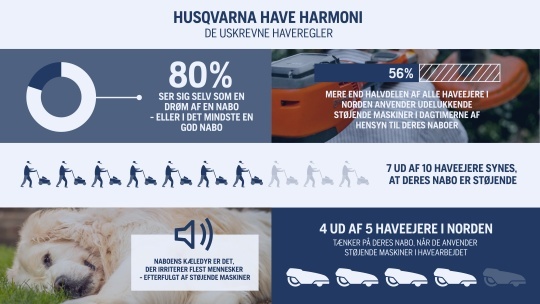 "Det har resulteret i en masse sjove og interessante facts og små 'guidelines', som vil blive aktiveret på social og gennem en større PR-indsats," skriver bureauet i en pressemeddelelse.
'Husqvarna Have Harmoni – de uskrevne haveregler' er resultaterne af en nordisk undersøgelse foretaget blandt 4.220 haveejere 25+ i Danmark, Sverige, Norge og Finland, heraf 1.055 danskere. Undersøgelsen er foretaget den 26. marts til den 2. april 2021 af markeds-researchbureauet It's A Fact via analyseinstituttet YouGov på vegne af Husqvarna.