Pilotprojekt bliver til landsdækkende Novo-kampagne
Novo Nordisk udvider en kampagne til hele Danmark, som først startede som et pilotprojekt i Kolding, Aarhus og Københavns kommuner. Bag kampagnen og projektet, returpen™, står Ogilvy.
Projektet handler om, at Novo Nordisk vil reducere sit klimaaftryk, og derfor har man lavet en returordning af injektionspenne. På de 12 måneder, pilotprojektet har kørt, er der indsamlet 77.000 brugte injektionspenne på 67 apoteker i de tre kommuner. Det svarer til ca. 20 pct. af de udleverede penne.
Ogilvy har skabt det grafiske univers, inklusiv CVI og logoet, der skulle illustrere den relativt høje kompleksitet i returprocessen på en simpel måde, som alle kunne se sig selv i. Kampagnen blev baseret på en illustration, som tog afsæt i den cirkulære tankegang om bæredygtighed. Illustrationen indeholdt alle trin i returpen™-processen, så hver målgruppe kunne finde sit eget trin og samtidig forstå den helhed, de var en del af.
"I arbejdet med kampagnen har vi haft stort fokus på at hjælpe Novo Nordisk med at samstemme forventningerne fra de forskellige interessenter i forhold til, hvad resultatet af deres indsats til være. En betydelig årsag til, at kampagnen har været så stor en succes", siger Morten Frederiksen, CEO i Ogilvy Danmark.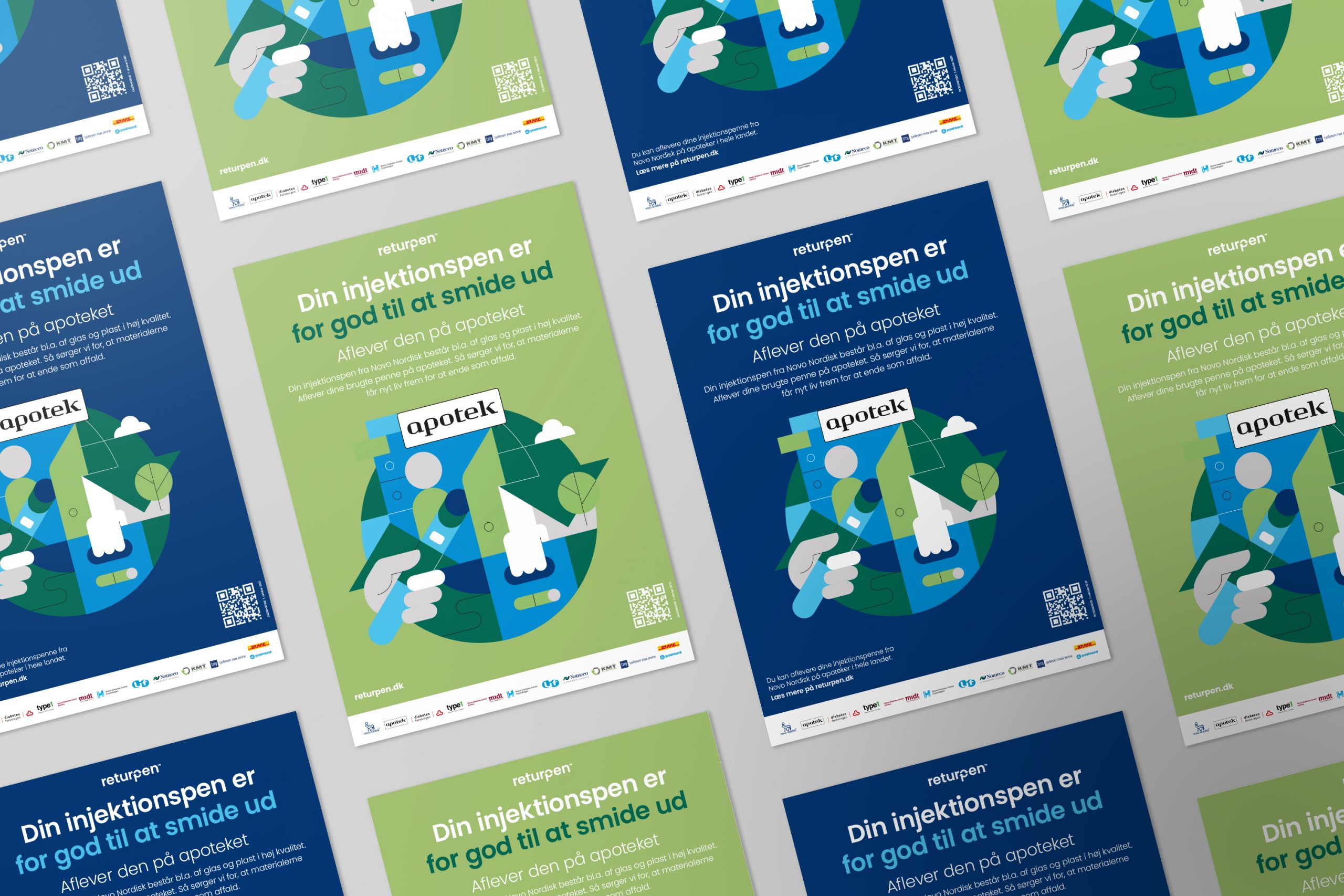 Eiffel laver nyt reklameunivers for Alka
Alka Forsikring er ude med en nyt reklameunivers, der skal løfte kommunikationen og tilføre en emotionel dimension til brandet. Eiffel Cph er bureauet bag udviklingen.
Det betyder et farvel til den ikoniske orange stol i et hvidt rum, som også kom fra Eiffel Cphs hånd. I løbet af de seneste 14 år, hvor Alka Forsikring har arbejdet med universet, er det blevet til godt 40 film, skriver Markedsføring.
I første omgang er der produceret tre film til det nye univers. De er alle produceret af Thirsty og instrueret af Sebastian Hedin.
Se den første film her.
Dansk bureau står bag 'Europas bedste content site'
Brand Movers har vundet prisen 'Best Content Site' ved Digiday Marketing & Advertising Awards i Europa. Prisen er vundet for arbejdet med Airbus-ejede Satairs indholdsunivers, The Satair Knowledge Hub.
Sitet er udviklet som en del af Satairs content marketing-strategi, som Brand Movers også står bag.
"Vi er selvfølgelig voldsomt stolte af selve projektet, som nu har kørt i fire år. Men vi synes også, at det siger noget om, at den danske content marketing-industri generelt er fantastisk godt kørende og sagtens kan gøre sig gældende internationalt, ligesom vi gør det inden for andre discipliner," siger Jesper Laursen, CEO i Brand Movers, i en pressemeddelelse.
Nyt produktionsselskab lancerer i Danmark, Brazilien og Holland
Et nyt produktionsselskab ser stort på landegrænser og lancerer sig i Danmark, Brazilien og Holland på samme tid. Selskabet er døbt Immigrant og har fra starten et internationalt hold bag sig.
Produktionsselskabet slår sig op på at ville have en mere grænseløs tilgang til arbejdet og at ville bygge broer over kulturelle skel. Derfor er udgangspunktet for produktionsselskabet, at man ikke hæfter sig ved, hvor de kreative kræfter er placeret rent geografisk, når man samler kreative hold til opgaverne.
Immigrant er stiftet af danske EP Phie Hansen, som tidligere var direktør i Hobby og den brasilianske instruktør, Rodrigo Saavedra, som er tidligere partner i det latinamerikanske produktionsselskab Landia. Desuden er de skandinaviske instruktører Torben Kjelstrup og Axel Byfors tilknyttet til produktionsselskabet.
I Danmark får produktionsselskabet kontor i København, hvorfra den europæiske produktion er samlet. Det største kontor etableres i São Paulo, hvor man har en stab af line producere, post producere og klippere, samt marketing- og SoMe-team, som man har til hensigt at bruge på tværs. Desuden etableres et mindre satellit-kontor i Amsterdam.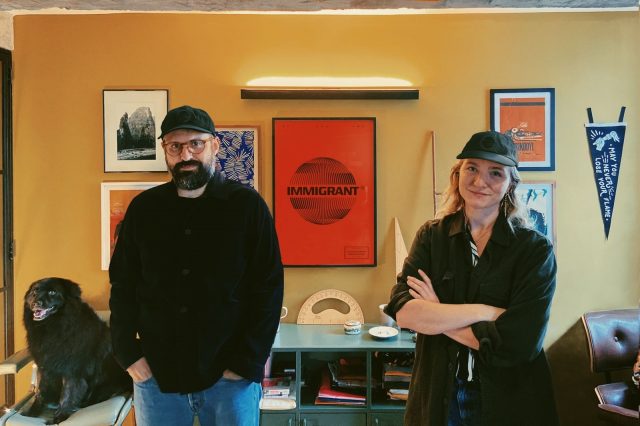 Stifterne af Immigrant, Rodrigo Saavedra og Phie Hansen