Spotify hjælper danske virksomheder og annoncører med at skabe egne lydannoncer
Spotify åbner sin annonceplatform, Ad Studio, i Danmark. Ad Studio er en selvbetjeningsplatform, hvor annoncørerne kan skabe egne lydannoncer.
Tidligere var annonceplatformen i en lukket betaversion i Danmark og dermed ikke tilgængelig for alle.
Det er Mindshare i Danmark, der hjælper Spotify i Danmark med kommunikationen om lanceringen af Ad Studio i Danmark.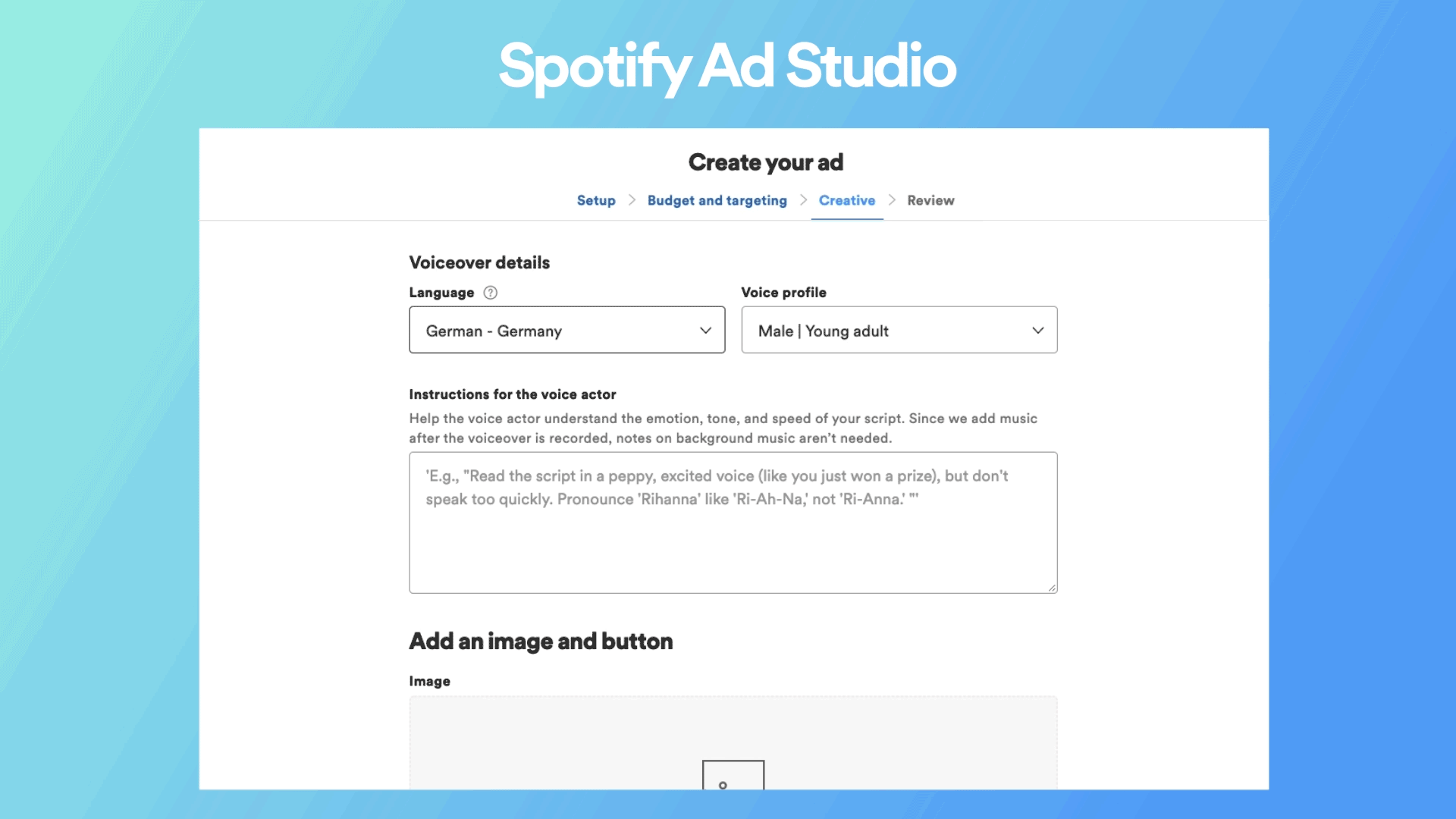 Gotcha og VikingGenetics teamer op
VikingGenetics arbejder med inseminering af køer og har nu valgt brandbureauet Gotcha som partner. Sammen skal de udvikle et website med større integrationsløsning til en række platforme.
Bates VMLY&R hjælper Faxe Kondi med at afsløre ny energidrik
Royal Unibrew har lanceret en ny serie af Faxi Kondi Booster. En variant med 15% juice. Bates VMLY&R har hjulpet med bl.a. at producere et afsløringspost til Faxe Kondi Boosters sociale kanaler, hvor den nye energidrik afsløres.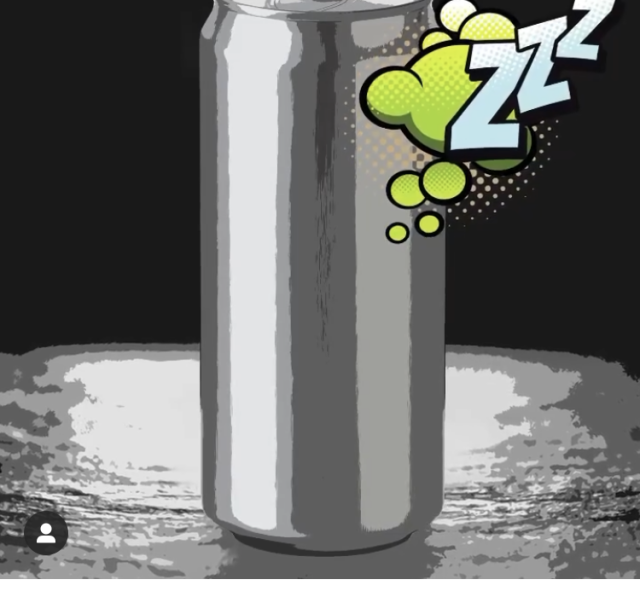 Ackermann har etableret et advisory board
Det ene medlem af Ackermann Kommunikations nye advisory board er Anders Eiler, der er tidligere CTO & partner i Meebox og i dag er CSO, e-commerce hos team.blue.
Andet medlem er Pernille Bech, der har en fortid hos Falck. Pernille stiftede i starten af 2018 Goodtalks, der er et digitalt netværk for kvinder.
Tredje medlem er Bo Møller, managing director og partner i det digitale udviklingshus HTML24, som han stiftede i 2010. Derudover har Bo stiftet SaaS-virksomheden Terapeut Booking og senest Eatie.
Fjerde medlem er Morten Jensen, head of partnerships i Too Good To Go. Han er tidligere Group CMO hos BC Hospitality Group, der bl.a. driver Bella Sky, Crown Plaza og Marriott Copenhagen.
Poul Mikkelsen og Claus Walter står bag Dagrofa-annonce
Claus Walter og Poul Mikkelsen – et makkerpar, der bl.a. har lavet reklamer for VW i mange år – har for Oxymorons kunde udformet en printannonce for Dagrofa. Og det bliver ikke sidste gang, at de to herrer arbejder sammen, skriver Poul Mikkelsen på LinkedIn.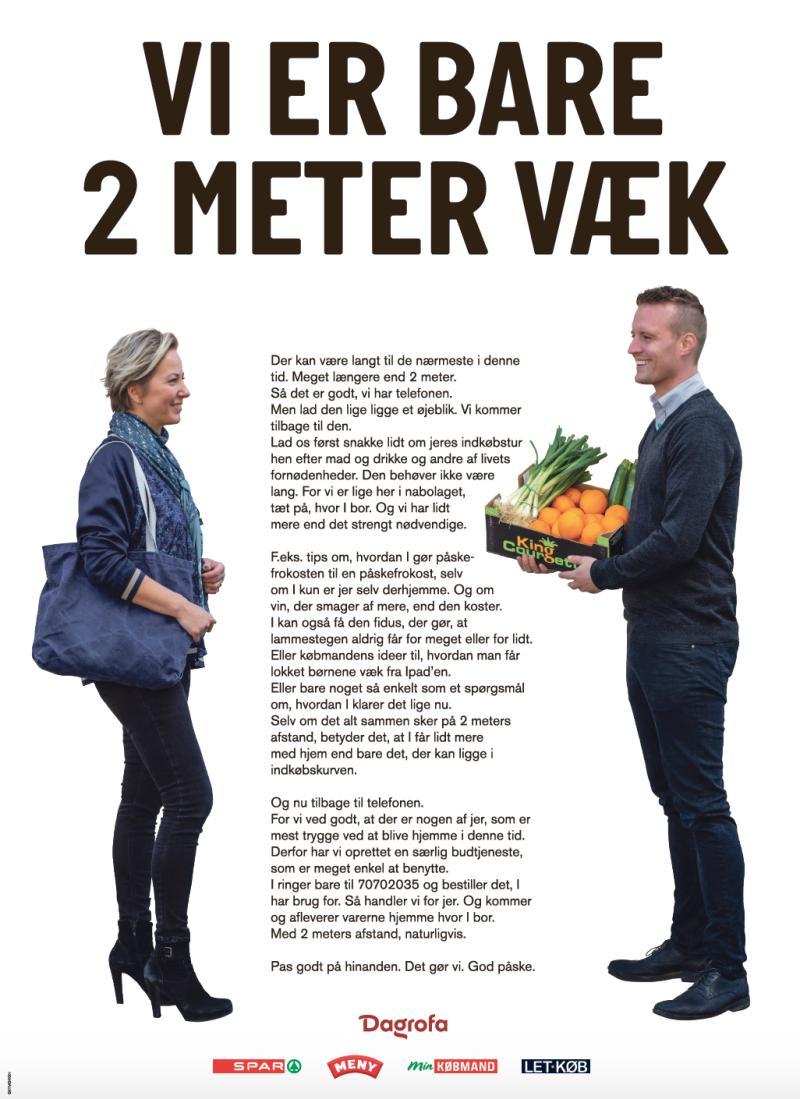 NoA lægger opkøbt bureau sammen med dansk bureau
NoA-bureauet, Eden, er blev lanceret i Danmark for et år siden, bliver nu slået sammen med nyopkøbte Proletar i Norge og Sverige. Bureauet ændrer samtidig navn til NoA Connect.
Og man planlægger flere opkøb, der kan knyttes til den nye enhed, lyder det fra Mikael Jørgensen, CEO for &C0, der er en del af NoA:
"NoA Connect er fremadrettet nøglestenen i NoA's vækststrategi. Vi planlægger således flere opkøb i Norden for at bolstre den i forvejen stærke enhed."
Benjamin Borch stod i spidsen for Eden, og fortsætter som CEO i NoA Connect.
Ny kampagne skal få folk til at besøge Færøerne hjemme fra stuen. Rune Hørslev er igen samarbejdspartner
Visitfærøerne har sammen med først Liquidminds og siden med Mensch, men hele tiden med Rune Hørslev, vundet adskillige priser for kampagnerne Sheep View 360 og Faroe Islands Translate ligesom de blev shortlistet ved Cannes Lions med Closed for Maintenance. Nu har Mensch begået en ny kampagne for Visitfærøerne.
Den går ud på at få turisterne til at besøge Færøerne, selvom de på grund af corona skal holde sig væk. Til det har Visitfærøerne og Mensch udviklet et turismefjernbetjeningsværktøj, hvormed man kan udforske øerne hjemmefra stuen.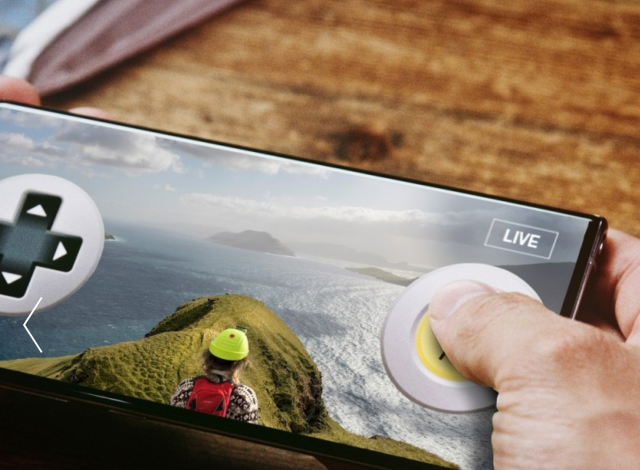 Kudos skal markedsføre 14 etagers høj landbrugsfarm
Nordic Harvest, er med 62 millioner kr. i ryggen klar til at bygge en 14 etager høj og 7000 m2 stor farm på Grønttorvet i Tåstrup, og Kudos Kommunikation skal stå for lancering samt løbende kommunikation og marketing.
På farmen vil der fra 2021 bliver høstet krydderurter og salater, og Kudos Kommunikation skal stå for opbygningen af det nye brand inden for grøntsager til både professionelle indkøbere og danske forbrugere.
Naturligt nok er partner i Kudos Kommunikation, Jonas Rugaard, glad for at bureauet har fået opgaven.
"Nordic Harvest er et af de mest spændende projekter jeg har arbejdet med i mine 25 år i kommunikationsbranchen. Der er så mange facetter i form af bæredygtighed, ny teknologi, sundhed, økologi, smag og forbrugerinteresser, der skal spille sammen og samtidig er størrelsen og ambitionen samt forhåndsinteressen enorm. Vi er utroligt stolte og glade for at være med på rejsen sammen med Nordic Harvest."
Kudos Kommunikation kommer til at levere alt fra kommunikationsstrategi og presse over website og kommunikation på sociale medier til visuelt design og produktpræsentation.