Valtech udvikler nyt website for Lundbeck
Et nyt website skal hjælpe Lundbeck med at give kunderne 'den ultimative brugeroplevelse' og med at blive 'nummer 1 i verden inden for hjernesundhed'. Det fremgår af en pressemeddelelse. Siden er udviklet af Valtech, der mener at have skabt en mere engagerende og informerende hjemmeside.a
Bureauet skal fremadrettet arbejde sammen med Lundbeck om analytics og dataaktivering, som skal sætte retningen for, hvordan der skal udbygges på platformen i fremtiden.
To netværk for indholdsproducenter fusionerer og skifter navn
United Screens, der er et netværk for indholdsproducenter, og studie- og talentnetværket Divimove bliver til ét brand og skifter navn til We Are Era. De to netværk er begge ejet af RTL Group og er tilsammen repræsenteret på 12 markeder. We Are Era har 240 ansatte fordelt på otte lokale kontorer i bl.a. København. Paris og Berlin. Projekterne spænder fra tv-produktioner til formater på sociale medieplatforme som TikTok, YouTube, Instagram og Twitch.
CEO for United Screens, Natalie Tideström Heidmark, siger i en pressemeddelelse, at de to netværk har arbejdet tæt sammen de sidste to år, hvor man har arbejdet på at finpudse sine produkter og ydelser yderligere. Hun uddyber:
"Nu er det tid til næste skridt, og for at fremtidssikre vores samarbejde med branchen skifter vi nu til ét fælles brand. Den samme kerne, men med en meget større kraft. Jeg glæder mig meget til at se, hvad vi fortsat kan skabe sammen."
United Screens vil fortsat være sit eget aktieselskab med sit eget lokale ledelsesteam. CEO Natalie Tideström Heidmark og COO/deputy CEO Nicolin Lillhage har også en plads i den globale ledelse af We Are Era. United Screens datterselskab, United Screens Music, skifter ikke brand lige nu, fremgår det af pressemeddelelsen.
Benjamin Creative valgt som contentbureau for Babysam
Babysam har efter en pitchrunde valgt nyt contentbureau til produktionen af sit årsmagasin og indhold til sociale medier. Benjamin Creative er den nye samarbejdspartner, der bl.a. blev valgt fremfor Babysams nuværende bureau, OTW. Carina Bagh Hye Nissen, der er kategorikoordinator hos BabySam, begrunder valget med, at Babysam ønsker at være rådgivningsekspert for kommende forældre.
"Vi har derfor lagt vægt på Benjamin Creatives udgangspunkt i 'story first' og den stærke forståelse for et mere indholdsbaseret univers til målgruppen, hvor der er fokus på troværdigheden ved brug af specialister inden for deres fag, samt en relevant og nærværende fortælling, der formidler i øjenhøjde," siger Carina Bagh Hye Nissen i en pressemeddelelse.
Benjamin Creative, der har Camilla Bjarnholt som kontaktdirektør, ønsker netop at skille sig ud som værende et contentbureau med en stærk, naturlig forståelse for indhold, der både brander virksomheden og samtidig skaber værdi for målgruppen:
"Benjamin Creative som bureau har stort fokus på begrebet story first. Det er selvfølgelig ikke en hemmelighed, at vi er specialister inden for magasiner, men vi har udviklet vores bureau til altid at tænke indholdet til flere kanaler og formater fra start."
Kasper Schmeichel bliver brandambassadør for Samsung
Samsung Electronics i Norden har indgået et ambassadørsamarbejde med Kasper Schmeichel. Han bliver en del af en nordisk ambassadørgruppe, der også tæller den unge norske fodbold-komet Erling Haaland, den finske racerkører Kimi Räikkönen, den svenske supermodel Elsa Hosk og den dansk-svenske designer Anine Bing.
Målet med ambassadørgruppen er at 'inspirere folk til at følge deres passion', fremgår det af en pressemeddelelse. Her begrunder Claus Holm, der er landechef for Samsung i Danmark, samarbejdet med, at både Samsung og Kasper Schmeichel "konstant arbejder på at gøre det umulige muligt." Han uddyber:
"Kasper udtrykker om nogen det mod og det drive til at forfølge sine drømme, som vi gerne vil inspirere til med vores kommunikation. Når ens far har været verdens bedste målmand, er der meget at leve op til, når man vælger at følge i hans store fodspor. Alligevel har Kasper gennem en ekstrem dedikation og vindermentalitet formået at spille sig ud af den skygge og har skabt sig en bemærkelsesværdig karriere i sin egen ret."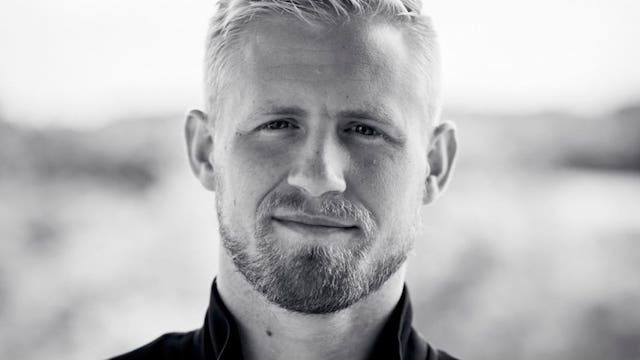 Kasper Schmeichel
Brugerinvolveret tegnefilm skal promovere e-bogstjeneste
The Other Half er netop gået i luften med en kampagne for lyd- og e-bogstjenesten BookBeat, der er ejet af svenske Bonnier. Kampagnen består af en tegnefilm, hvor brugerne gennem hele tegnefilmen selv skal tage stilling til hvilke billeder, der skal skabe tegnefilmen.
Kampagnen er en hyldest til fantasien, siger direktør hos The Other Half, Flemming Holm:
"Når vi lytter eller læser er hjernen i omdrejninger fremfor den dvaletilstand, vi hurtigt sumper ned i foran tv-skærmen, hvor vi får alt serveret. Fantasien bliver sluppet løs, når vi skaber vores egne billeder. Vi træner med andre ord vores kreative muskel, og det er en af grundene til, at mange danskere har taget lyd- og e-bøger til sig de seneste år."
BookBeat blev lanceret i Danmark sidste år og marketing manager, Chris Overgaard Pedersen, siger om kampagnen:
"Som en forholdsvis ny aktør på det danske marked, hvor konkurrencen inden for lydbøger i forvejen er høj, handler det om at være nytænkende. Med kreative kampagner som denne fokuserer vi på en af de vigtigste ting ved netop lydbøger: At holde hjernen aktiv."
Kampagnen, kører de næste seks måneder og ses her . Det er A Bigger Boat, der står bag produktion af site og film-maskinen, mens illustratorerne er Esben Ingeslev, Frederik Risom og Frank Høedt.