Kampagnefilm for Nationalt Center for Etik går til kamp mod det polariserede samfund
Nationalt Center for Etik blev officielt åbnet medio juni, selvom det blev etableret den 1. januar i år. Nu lancerer centret en kampagne under titlen: 'Vi får nuancerne frem'
"Målet med centret er at vise, at etik er nærværende og hverdagsrelevant for os alle samt at skubbe etikken længere frem i beslutningsprocesserne, så vi kan se os selv og de kommende generationer i øjnene, når vi kigger tilbage, på de rammer vi i dag sætter for udviklingen," siger direktør for centret, Christa Lundgaard Kjæller.
Det er bureauet Berús filmproduktionshold, der står bag koncept og film, og de besluttede sig fra start for at bevæge
sig væk fra den klassiske offentlige brandfortælling og i stedet oversætte, hvad etik er, siger head of content, Heidi Keller, som står bag manuskrpt og koncept til filmen:
"Mange tror, at etik er noget elitært og flyvsk, som bliver diskuteret i et elfenbenstårn – langt væk fra alle os alminde
lige mennesker. Med filmen her arbejdede vi med at få etikken ned i øjenhøjde, gøre den konkret og nærværende,
og vise at etikken spiller en væsentlig rolle gennem hele vores liv.
Vi har forsøgt at skabe en afveksling mellem det stiliserede og det autentiske, så man hele tiden leger med seerens
opmærksomhed.
"
Partner og filmansvarlig Johan Ingemann tilføjer:
"Det har været ekstremt udfordrende at vise de etiske dilemmaer, fordi det er en konstant balancegang mellem
at sætte dilemmaer på spidsen, men ikke 'farve' budskabet for meget og stoppe en holdning ned i halsen på
dem, der ser fortællingen. Derfor har vi haft en tæt sparring med Nationalt Center for Etik undervejs, og jeg synes,
det er lykkes. Men vi har glædet os meget til at se, hvordan filmen bliver modtaget, og om den kan sætte gang i
spændende snakke om etik i skoler og hjem".
Filmen kører på både Sundhedsministeriets samt Nationalt Center for Etiks LinkedIn-sider og kan ses her:
Viegand Maagøe forpligter sig til klimamål
Bureauet, der selv har specialiseret sig i bæredygtighed, vil som leverandør gerne selv leve op til de klimakrav, man anbefaler kunderne. Det har været lidt af en øjenåbner selv at gå processen igennem.
Standup komikeren Christian Fuhlendorff bliver medejer af og kreativ direktør i podcastbureau
Standup komikeren Christian Fuhlendorff bliver medejer af og kreativ direktør i podcastbureauet Podads. Ejerkredsen består yderligere af de to grundlæggere Anne-Kathrine Pommergaard og Rasmus Fermann samt digitalbureauet Concept CPH. De fire ejere har hver 25 pct. af bureauet.
Podads har netop indgået en aftale med DR om udviklng og produktion af en podcast-serie på 20 episoder. Derudover producerer Podads også kommercielle podcasts.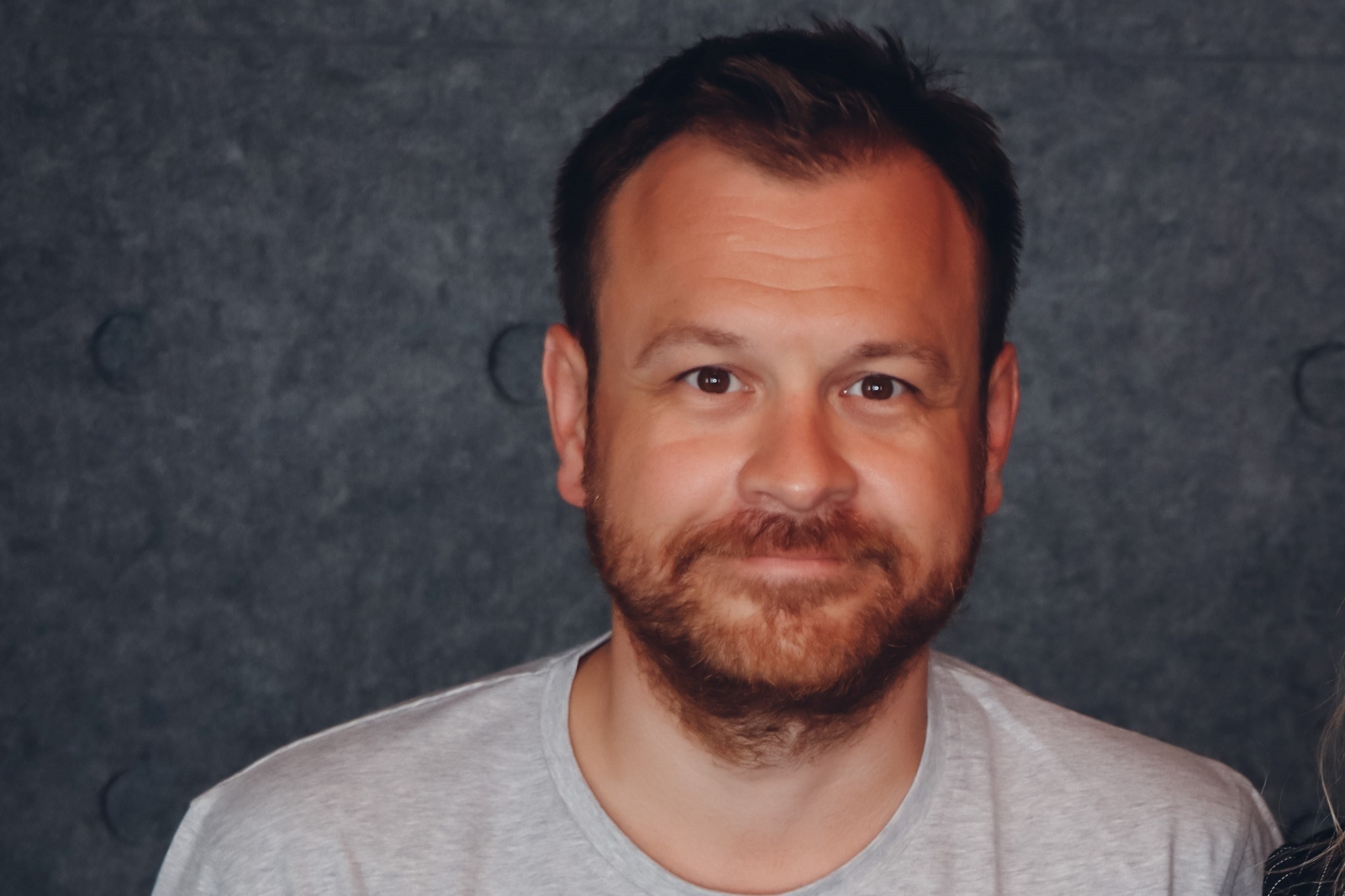 Christian Fuhlendorf
Dentsu laver nyt bureau på globalt plan
Ved Cannes Lions offentliggjorde Dentsus globale CEO Wendy Clarke, at man lancerer et nyt bureau under navnet Dentsu Creative.