Ny CEO hos Banijay Nordic
Jakob Houlind er ansat som group CEO hos produktions-konglomeratet Banijay Nordic, der ejer 24 selskaber fra Danmark, Norge, Sverige, Finland og USA, og bl.a. tæller brands som Nordisk Film TV, Mastiff og Yellow Bird.
Jakob Houlind har tidligere været group CEO for Banijay Nordic og for Nordisk Film Tv, som Banijay erhvervede i 2009.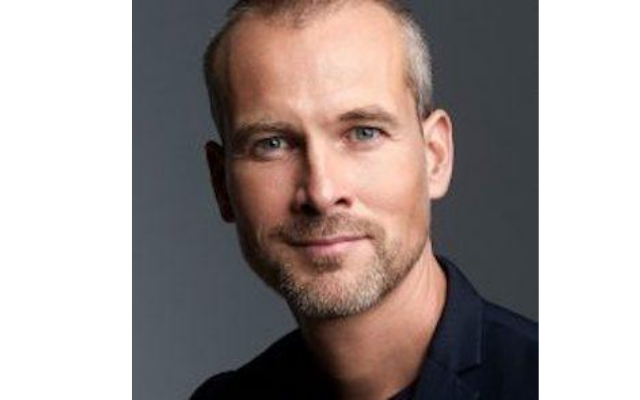 Jakob Houlind
Ny CEO hos Paperflow
Jesper Vraa Hendriksen er ansat som ny CEO hos den danske automatiseringsvirksomhed Paperflow. Han kommer til stillingen fra den svenske Ework Group, hvor han senest var CDO (chief digital officer).
Tidligere har Jesper Vraa Hendriksen bl.a. været salgschef hos TDC og Miracle AS.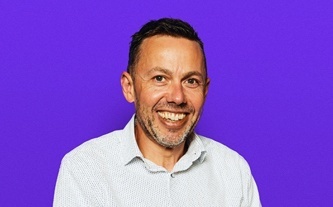 Jesper Vraa Hendriksen
Fra Egmont til eCapacity
Carsten Pingel er fra 14. september ansat som strategy director hos eCapacity. Han kommer til stillingen fra Egmont, hvor han har været i 9 år – senest som head of international ecommerce.
Carsten Pingel er samtidig board member hos nicehair.dk og med 24.dk, og han har tidligere været corporate brand & strategy/business development manager hos CPH Airports.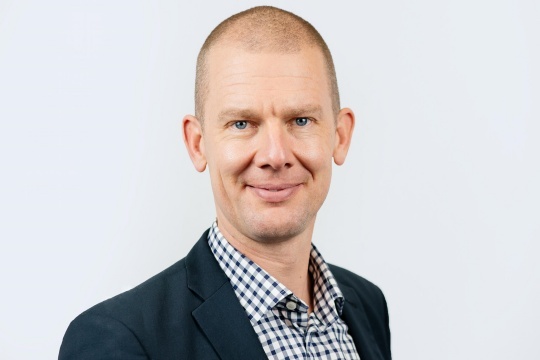 Carsten Pingel
Marketing- og kommunikationskonsulent til tandlægen.dk
Minella Haugaard Mavrikas er pr. 1. september ansat som marketing- og kommunikationskonsulent hos tandlægen.dk. Hun kommer til stillingen fra Visma, hvor hun var digital marketing manager.
Minella Haugaard Mavrikas er uddannet cand. ling. merc. i engelsk og interkulturel marketing fra CBS. Tidligere har hun erfaring som salgs- og marketingkoordinator hos EF Education First og som global marketing consultant hos PUK International.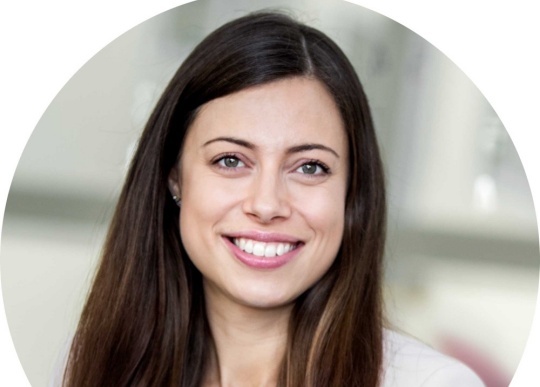 Minella Haugaard Mavrikas
Fra Advice til European Energy
Thomas Beck Sørensen er pr. 1. september ansat som head of communications and regulatory affairs hos den danskejede virksomhed European Energy.
Thomas Beck Sørensen kommer fra en stilling som director of public relations hos Advice, hvor han har været de sidste 10 år. Tidligere har han bl.a. været PR manager hos Det Kongelige Teater og skribent for Dagbladet Information.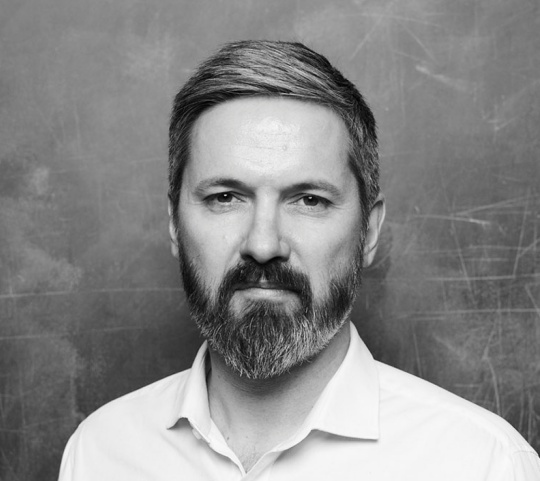 Thomas Beck Sørensen
Web manager til Epos
Kristian Vincent Dedenroth er blevet ansat som web manager hos Epos (tidl. Sennheiser Communications). Han kommer til stillingen fra Rosendahl Design Group, hvor han var senior e-commerce specialist.
Kristian Vincent Dedenroth er uddannet multimediedesigner fra KEA og har tidligere arbejdet som website manager hos Bang & Olufsen og som global e-commerce manager hos Georg Jensen.
Ny rådgiver hos Primetime
Johan Sunekær Nielsen er ansat som advisor hos Primetime Kommunikations. Her skal han rådgive kunderne indenfor PA og kommunikation.
Johan Sunekær Nielsen kommer til Primetime fra Rud Pedersen, hvor han var ansat som public affairs consultant. Han har en kandidat i statskundskab fra Århus Universitet og har også tidligere erfaring som sundhedspolitisk konsulent hos Diabetesforeningen.
Ny chefredaktør og adm. direktør og ny kommerciel direktør til Landbrugsmedierne
Henrik Libsberg går på pension efter 24 år som adm. dir. og chefredaktør for LandbrugsMedierne.
Ny chefredaktør og adm. direktør bliver Christian Friis Hansen og ny kommerciel direktør bliver Søren Queitsch.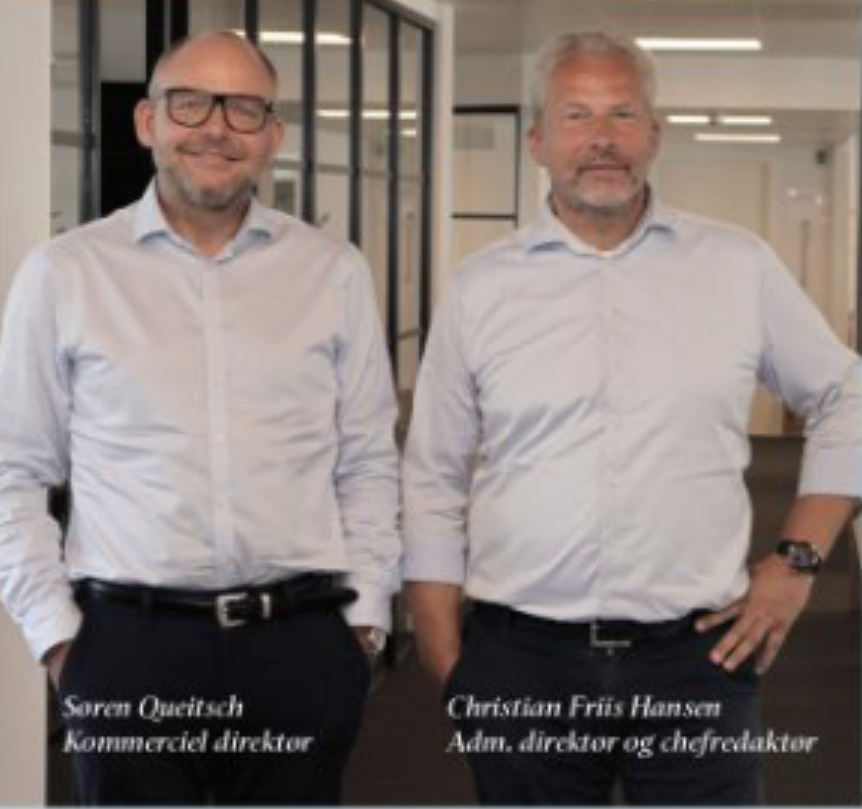 Der inviteres til afskedsreception på Axelborg, Axeltorv 3, mandag d. 31. august klokken 15.30-17.30.
Fra Goodiebox til Global Roadrunner
Julie Rejnhold Randazzo er pr. 1. september ansat som design director hos Global Roadrunner. Hun kommer til stillingen fra Goodiebox, hvor hun var ansat som head of creative & lead designer.
Julie Rejnhold Randazzo er uddannet i Digital Communications and Media/Multimedia fra KEA. Tidligere har hun bl.a. været creative director hos &Copenhagen og art director hos Comme Deux.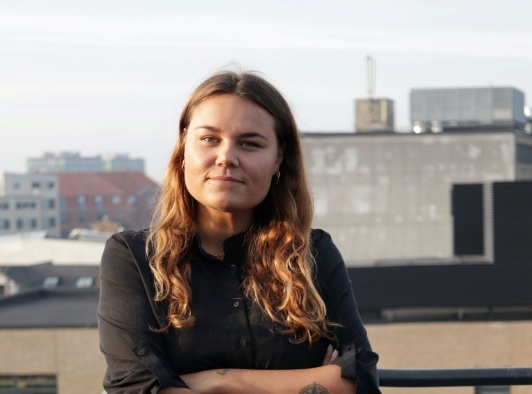 Julie Rejnhold Randazzo
Forfremmelse til senior brand manager
Maiken Osbæck er forfremmet til senior brand manager hos OYO Vacation Homes. Her har hun været i en lang række år, siden dengang det hed DanCenter. Maiken Osbæck har tidligere arbejdet hos Krak, FDM og Novasol, og hun er merkonom i marketing.
Ny PR manager til Ferm Living
Katrine Hjort-Hess er pr. 1. september ansat som PR manager hos designbrandet Ferm Living. Hun kommer til Ferm efter at have været medejer af tomands-PR-bureauet Inside PR.
Tidligere har Katrine Hjort-Hess bl.a. været PR-konsulent hos PR Connect og marketing- og kommunikationsansvarlig hos Horesta.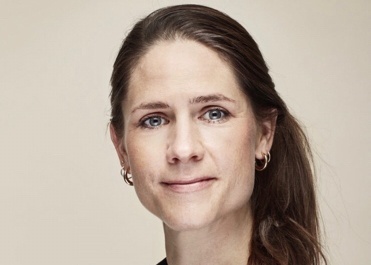 Katrine Hjort-Hess
PR manager til mbyM og Global Funk
Frederikke Thibjerg er tiltrådt stillingen som national og international PR manager for mbyM og Global Funk. Her skal hun arbejde med PR og SoMe samt styrke de to brands DNA.
Tidligere har hun arbejdet med influencere, aktiveringer, event og showroom hos 9Communication (tidligere 9PR) og arbejdet for Lulu Henckel hos YouHeShe og som personlig assistent for Emili Sindlev.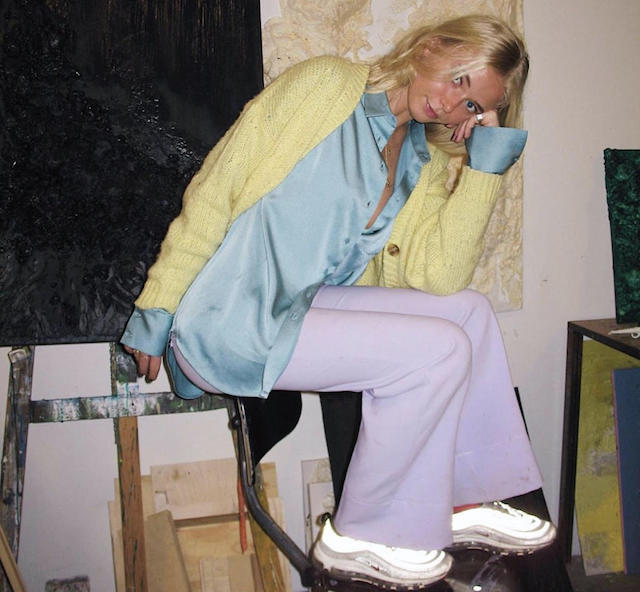 Frederikke Thibjerg
Marketingmedarbejder til Jespers Torvekøkken
Thomas Jørgensen er ansat som marketingmedarbejder hos Jespers Torvekøkken.
Tidligere har Thomas Jørgensen været marketingansvarlig og grafisk design hos Applus Danmark A/S og grafisk designer hos Karnov Group og Sterling Airlines.
To specialister til McCann Health Nordic
McCann Health Nordic styrker sine medical communications og customer engagement kompetencer yderligere med ansættelsen af to specialister.
Det er scientific director, Dr. Stephanie Brett og content strategist og copywriter, Zachary Gavry der begge kommer med erfaring fra medical communications og multichannel customer
engagement.
Stephanie Brett fra Storbritannien kommer tilbage til McCann Health Nordic efter et ophold hos Ogilvy Health & Wellness. Hun har en Ph.d. inden for molekulær biologi og fik sin bureauilddåb i London, hvor hun arbejdede som kundeansvarlig for det healthcare kommunikationsbureauet TBWA/Paling Walters. Efter at være flyttet til København for 5 år siden, ændrede hun fokus til content og strategi. Stephanie Brett har arbejdet med nogle af verdens største healthcare spillere og vil fremadrettet bidrage med content udvikling, medicinsk tekstforfatning og rådgivning.
Zachary Thomas Gavry er født i USA og har en Master i Global Sundhed fra Københavns Universitet. Efterfølgende har Zachary arbejdet for World Health Organization, hvor han
specialiserede sig inden for smitsomme sygdomme. Ligeledes har Zachary Thomas Gavry været hos digitalbureauet Vertic, hvor hans fokus var på digital health kommunikation.
Begge får sæde i København.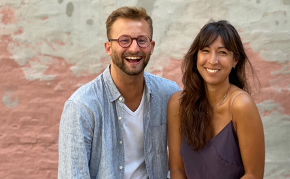 Zachary Thomas Gavry og Stephanie Brett