Bureaumand bliver kommerciel direktør i DBU
Ronnie Hansen tiltræder 1. december stillingen som kommerciel direktør i Dansk Boldspil Union, hvor han vil arbejde med at øge den kommercielle værdi af både landshold og breddefodbold. Han kommer fra Geelmuyden.Kiese, hvor han var direktør for sport, kultur og underholdning, og har arbejdet med kunder og partnere inden for sports- og underholdningsverdenen.
I en pressemeddelelse lyder det, at Ronnie Hansen selv har haft et livslangt forhold til fodbold, og at han derfor ser særligt frem til den kommende opgave:
"Jeg har i mit arbejdsliv beskæftiget mig med gåsehudsfremkaldende begivenheder på festivalpladser og i arenaer verden over, men intet kommer i nærheden af den følelse, jeg har, når landsholdene løber på banen. Landsholdene står i en historisk god situation, og potentialet for den kommercielle udvikling er stor, særligt i relation til digitale muligheder, Kvindelandsholdet og den kommende generation af talenter. At sikre indtjening, der omsættes til det vigtige arbejde ude i klubberne, er en drømmeopgave."
Tidligere har Ronnie Hansen været nordisk direktør i konsulentbureauet Burson Cohn & Wolf samt udviklingschef i Odense Kommune og arbejdet som kommerciel direktør for spillestedet Vega.
PR- og markertingansvarlig til Yo Studios
Victoria Tvorup Andersen er ansat som pr- og marketingansvarlig hos træningskæden Yo Studios & Yo Wear. Hun har senest været ansat som kommunikatør hos Tjek.
Victoria Tvorup Andersen er uddannet kandidat i International Business Communication fra Aarhus Universitet. Tidligere har hun bl.a. arbejdet som communication manager hos Sinful Group.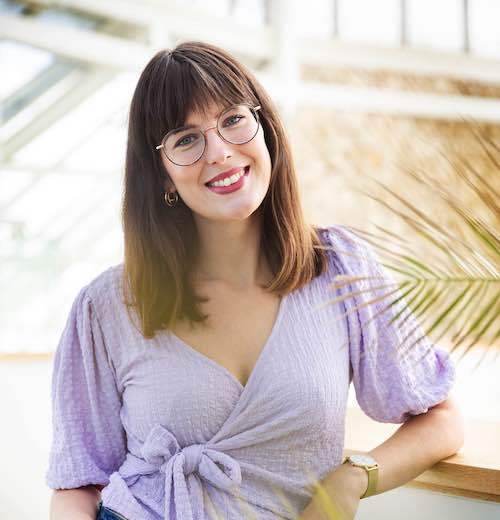 Victoria Tvorup Andersen
Tidligere CRM direktør hos SAS og Pandora er ny direktør for fundraising hos Unicef
Henrik Sølbeck-Nielsen er ny director of private fundraising & acquisition hos Unicef Danmark. Han kommer fra konsulenthuset Customer Company, hvor han var partner.
Henrik Sølbeck-Nielsen har tidligere været bl.a. director of CRM & program communication hos SAS og vice president for crm & digital markerting hos Pandora.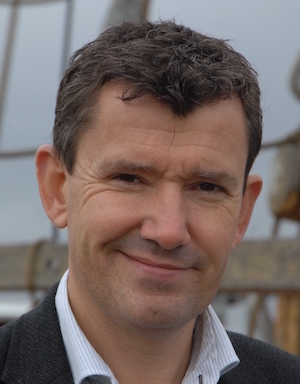 Henrik Sølbeck-Nielsen
Fra Agenda Group til Kubbco
Thomas Vig er ansat som senior account director og creative strategist hos det sociale medie-bureau Kubbco. Senest har han været client director & senior consultant hos Agenda Group.
Thomas Vig har tidligere været bl.a. head of events hos Ministry of Sound og account director hos Eventforce.
Ny executive vice president i Hempel
Pernille Fritz Vilhelmsen er blevet udpeget som ny executive vice president & chief people & culture officer i Hempel, hvor hun også kommer til at indgå som del af hovedbestyrelsen. Hun overtager stillingen efter Peter Kierkegaard, der 1. januar 2021 tiltræder som chief human resource officer hos Haldor Topsoe.
Pernille Fritz Vilhelmsen har hidtil været ansat som talent management director hos Hempel. Hun har tidligere været hos Mærsk, hvor hun senest var head of HR for Nordeuropa.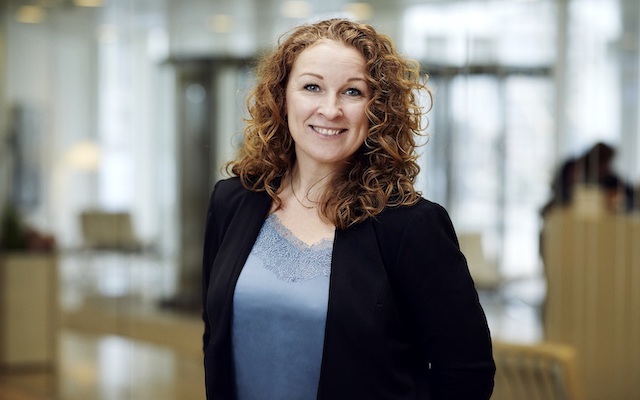 Pernille Fritz Vilhelmsen
Fra Nent til Represented by Bloggers Delight
Anders Jacobsen er ansat som senior influencer marketing advisor hos influencerbureauet Represented by Bloggers Delight. Han kommer fra Nordic Entertainment Group (Nent Group), hvor han var agency & client manager i Danmark.
Tidligere har han bl.a. været digital key account manager hos Jubii og digital account manager hos Maguru.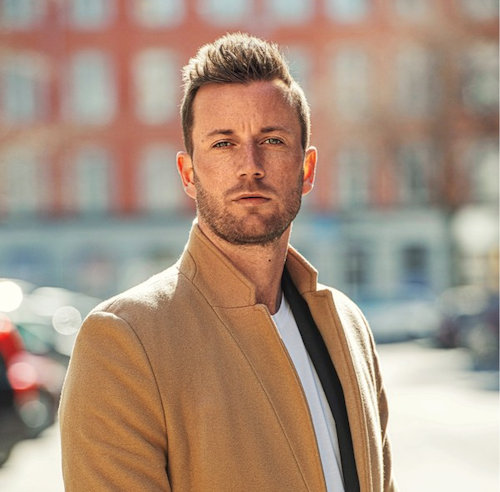 Anders Jacobsen
Dansker shortlistet til international pris
Caroline Morell Bøstrup Asmussen er blevet nomineret til prisen Women In Marketing Award i kategorien Independent Consultant, der hvert år uddeles af netværket af samme navn.
Caroline Morell Bøstrup Asmussen har de seneste år arbejdet freelance for bl.a. Grey Group i Dubai og Singapore, Sunshine i London og er nu strategy director for London-bureauet Exposure. Tidligere har hun bl.a. været planning director hos Saatchi & Saatchi i London og lead social strategist for Ogilvy.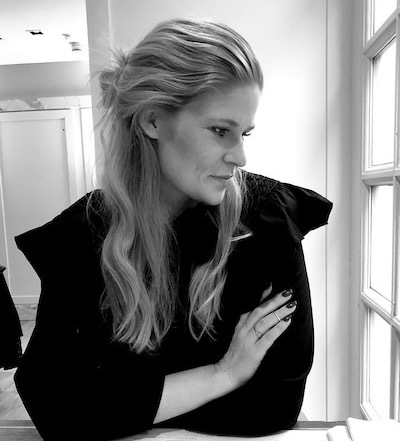 Caroline Morell Bøstrup Asmussen
Kommunikationschef til P+
Lisa May Devine er ny kommunikationschef hos P+, Pensionskassen for Akademikere. Hun kommer fra Lån & Spar Bank, hvor hun var marketingchef og medlem af advisory boardet.
Tidligere har Lisa May Devine været business developer/marketing manager hos Festina Lente og marketing manager hos Berlingske Media.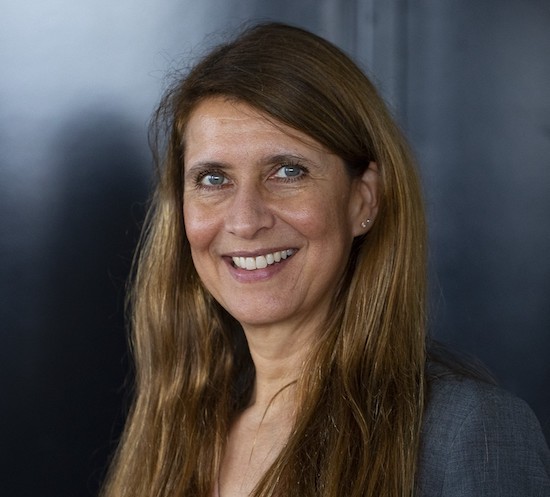 Lisa May Devine
Digital marketingkonsulent til Saphe
Morten Bengtsen er ansat som digital marketingkonsulent hos alarm-teknologivirksomheden Saphe. Han kommer fra Lene Bjerre Design, hvor han var marketing automation manager.
Morten Bengtsen er uddannet kandidat i Innovation, Knowledge and Entrepeneurial Dynamics fra Aalborg Universitet. Tidligere har han bl.a. været project manager hos Eventforce Retail og partner i designvirksomheden Enveo.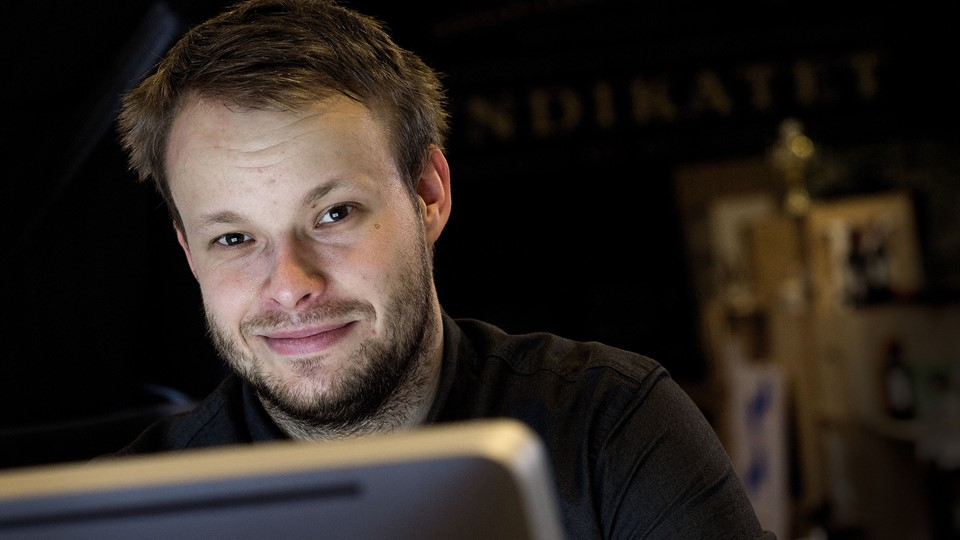 Morten Bengtsen
Nyt performance marketingbureau
Thomas Astrup stifter sammen med Kasper B., Jens Lystlund Madsen og Rasmus Rønbro Christensen et nyt performance marketingbureau: Refyne. Han kommer fra en stilling som CMO hos We.Care,
Han er uddannet kandidat i Economics and Business Administration fra CBS. Tidligere har han bl.a. været hos iProspect, hvor han senest var director of operations.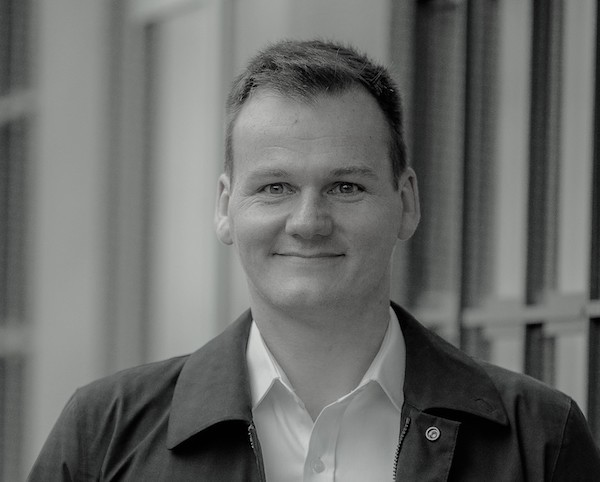 Thomas Astrup
Fra Hesehus til Helphouse
Rikke Wohlleben er ansat som marketingansvarlig hos Helphouse.io, der hjælper brands med at effektivisere kundeservice. Hun kommer fra Hesehus, hvor hun var marketing- og kommunikationskonsulent.
Tidligere har Rikke Wohlleben bl.a. været marketingansvarlig hos Intersport og marketing- og kommunikationschef hos MV-Nordic.
Ny CCO hos Schur International
Jane Puggaard Hougaard er fra december ansat som ny CCO/group commercial director hos emballage- og distribueringskoncernen Schur International. Hun kommer fra NDI Group, hvor hun var CMO.
Tidligere har Jane Puggaard Hougaard været senior global brand manager hos Arla Foods og global marketing lead hos Lego Group.
Fra Dansk Arbejdsgiverforening til Telia
Jeppe Funder er ansat som communications specialist hos Telia. Han kommer fra en stilling som pressekonsulent hos Dansk Arbejdsgiverforening.
Jeppe Funder har tidligere været nyhedschef og journalist hos BT og redaktionssekretær på dagsavisen Urban.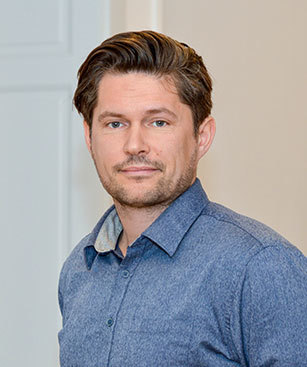 Jeppe Funder
Digital marketing specialist til No Zebra
Rikke Hansen er ny digital marketing specialist hos No Zebra. Hun kommer fra Reprise Digital, hvor hun var performance coordinator.
Rikke Hansen har en bachelor i International Sales & Marketing fra Erhvervsakademi Aarhus.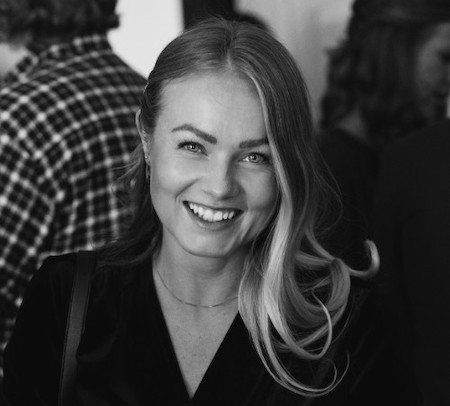 Rikke Hansen
Tidligere IUM-chef stifter fugtsugervirksomhed
Søren Enrico Als har sammen med Claus Holm og Jonathan Jonathansen stiftet virksomheden Biodry, der skal levere permanente løsninger til at bekæmpe grundfugt i murværk. Han bliver sales director og partner i virksomheden.
Søren Enrico Als har tidligere været managing partner hos IUM Danmark, head of client service & business development hos Adpeople og director of marketing and product development hos Kvik.
Forfremmelse i Nordic Social
Sebastian Sehested Dyrgaard er tiltrådt stillingen som head of paid social hos Nordic Social, hvor han var paid social specialist.
Han har tidligere været bl.a. junior Facebook specialist hos Trendhim og junior account manager hos LeadDesk.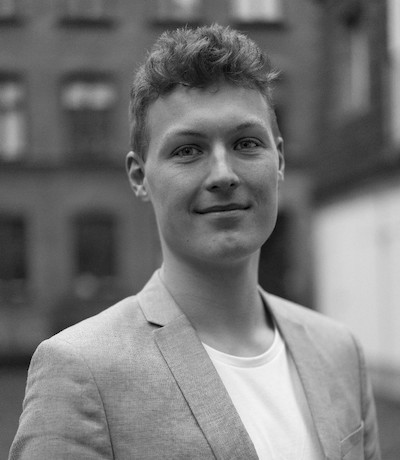 Sebastian Sehested Dyrgaard
Junior social media manager til Isobar
Ida Spedtsberg er ansat som junior social media manager hos Isobar Danmark.
Ida Spedtsberg er uddannet cand.merc. i Erhvervsøkonomi og Virksomhedskommunikation fra CBS. Tidligere har hun bl.a. erfaring som junior associate hos Advice og som bestyrelsesmedlem for Unge Kommunikatører.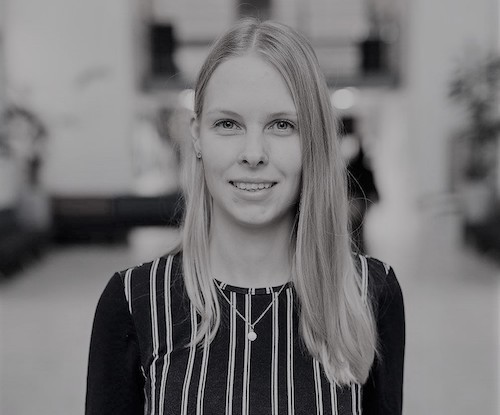 Ida Spedtsberg
50 års jubilæum hos Nørgaard Mikkelsen
Det hører til blandt sjældenhederne i reklamebranchen, at man fejrer runde jubilæer efter tro tjeneste på det samme bureau. Ikke desto mindre er det blevet til hele fem af slagsen for Viggo Linde Thomsen, der nu kan fejre 50 års jubilæum hos Nørgaard Mikkelsen.
I den tid har han været i spidsen for bureauets kreative arbejde, og var i perioden 1977-2019 partner i bureauet, hvorefter han trådte ud af partnerkredsen og gik lidt ned i tid – men stadig fungerede som kreativ direktør. Han har stået bag utallige film, figurer og universer, der bl.a. tæller Minna og Gunner fra Fiskebranchen, Luffe og Sjanne fra L'EASY og Rynke for Rynkeby. Gennem tiden har han lavet film med bl.a. Bille August, Charlotte Sieling, Ole Bornedal, Susanne Bier og Nikolaj Lie Kaas.
Nørgaard Mikkelsen oplyser i en pressemeddelelse, at Viggo Thomsens 50 års jubilæum fejres på bureauet i Odense den 19. november, og at der grundet corona-virus desværre ikke kan afholdes et åbent arrangement. Der er til gengæld på dagen oprettet en digital gæstebog, hvor man kan sende jubilaren en hilsen.
Er der nyt på jobfronten? Tip os.