Ny martech manager hos Aldi
Jens Mathiesen er ny martech manager i Aldi, hvor han træder ind i marketing-bestyrelsesgruppen.
Tidligere har Jens Mathiesen været chapter lead i performance marketing for YouSee og digital performance manager hos TDC. Senest har han været head of marketing execution hos Flying Tiger.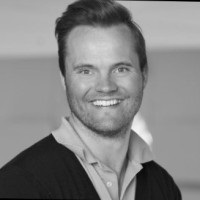 Jens Mathiesen
Fra IPG til Wunderman Thompson
Lasse Clarke Storgaard er ansat som senior lead of social media hos Wunderman Thompson. Han kommer fra IPG Mediabrands, hvor han var chief digital officer for IUM Danmark.
Lasse Clarke Storgaard vender dermed tilbage til WPP, hvor han har tidligere har været i to omgange. Senest hos GroupM, hvor han var head of digital & COO for m/Six.
Lasse Clarke Storgaard
Fra Momondo til VisitDenmark
Simon Ryhede er blevet hentet ind til VisitDenmark som interim head of digital marketing. Senest har han været digital director for marketing Europe i Momondo. Simon Ryhedes rolle bliver at hjælpe med at promovere Danmark på Visitdenmarks primære markeder sammen med et team af content kreatører og kreative profiler. Derudover skal han sikre, at de tværnationale kampagner performer optimalt på de sociale øko-systemer og digitale platforme.
Stillingen kører foreløbigt året ud.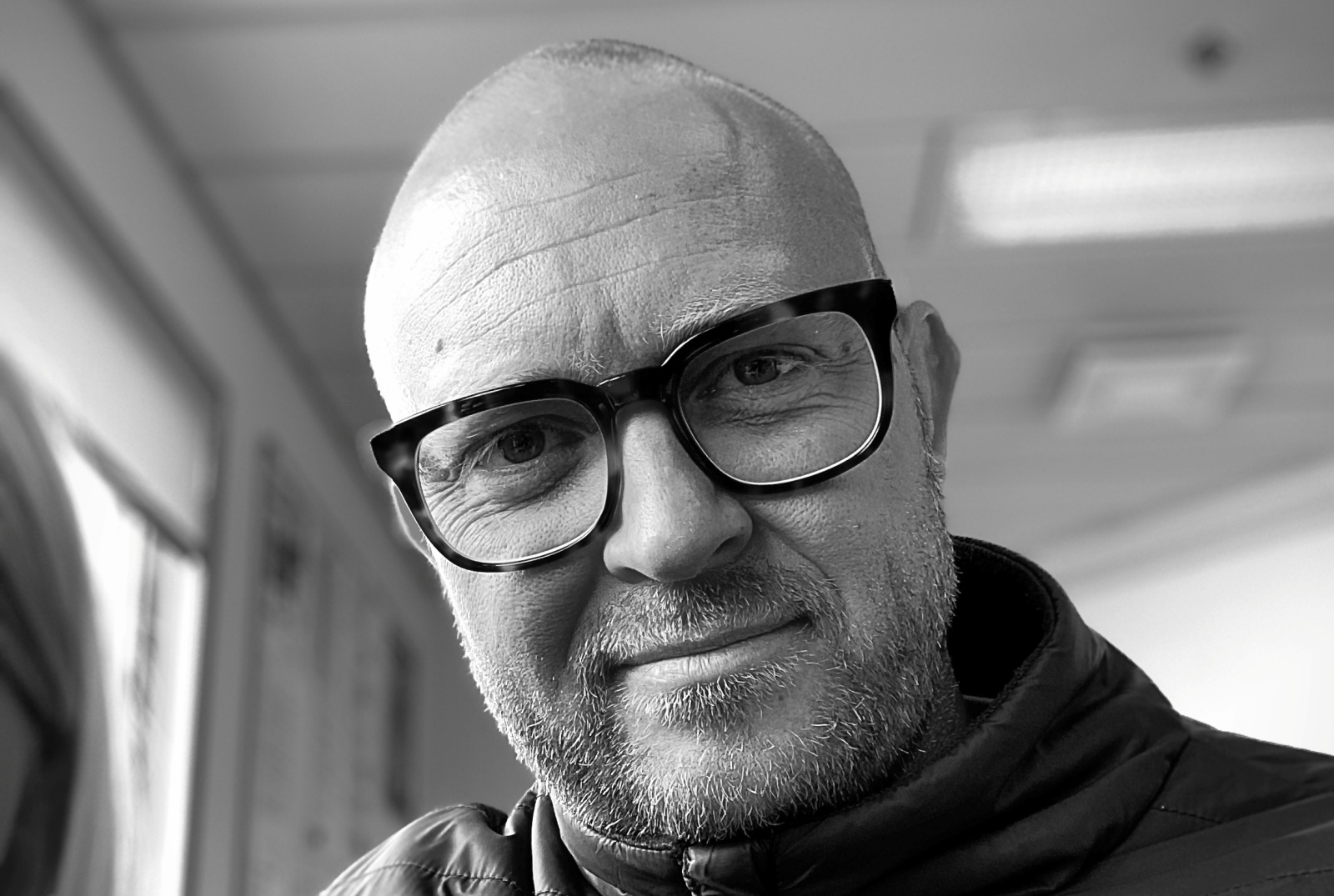 Simon Ryhede
Fra Christiansborg til Primetime
Karsten Anker Petersen er ansat som head of public affairs i kommunikationsbureauet Primetime.
Han kommer fra en stilling som sekretariatschef hos Liberal Alliance på Christiansborg og har tidligere været særlig rådgiver for Lykke Friis (V), kommunikationsansvarlig i bl.a. Nets, Dong Energy, TDC Group og Landbrug & Fødevarer.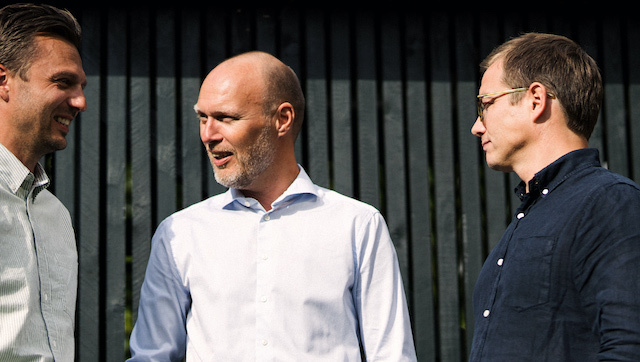 Karsten Anker Petersen (midt)
Fra marketingdirektør til managing director
Daniel de Visme, 48, er ansat som ny managing director for Visma LogBuy, der forhandler rabataftaler for 400.000 medarbejdere i store virksomheder. Her skal Daniel de Visme fortsætte vækstkurven samt sikre gode kundeoplevelser for LogBuys nuværende og kommende brugere.
Daniel de Visme kommer senest fra en stilling som marketingdirektør hos Comwell Hotels. Tidligere har han arbejdet med forretningsudvikling som salg- og marketingdirektør i PwC og head of marketing hos 3.
Daniel de Visme er uddannet cand.merc. fra CBS og MBA fra Henley.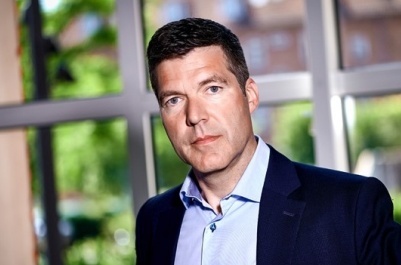 Daniel de Visme
Ny seniorrådgiver til kulturområdet i Geelmuyden Kiese
Kristina Sindberg starter 1. september som seniorrådgiver i Geelmuyden Kiese. Her træder hun ind i afdelingen for sport, kultur og underholdning.
Kristina Sindberg kommer senest fra en stilling som selvstændig og associeret senior press & event advisor hos Have A/S, hvor hun også var en del af direktionen.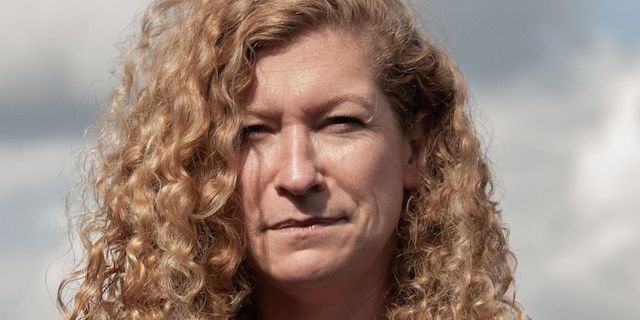 Kristina Sindberg
Fra Designit til Manyone
Kristoffer Aarsleff er ansat som strategic design director i Manyone.
Kristoffer Aarsleff kommer til Manyone fra Designit, hvor han har været i 8 år og senest var projects director for danske projekter.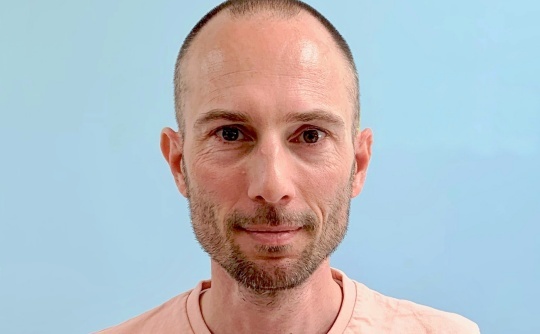 Kristoffer Aarsleff
Partnership director til Adnami
Sebastian Schelde er ny partnership director i skabelonvirksomheden Adnami. Her bliver hans rolle at varetage det kommercielle ansvar for at drive og udvikle samarbejdet mellem Adnamis kunderog annoncører, mediebureauer og publicister.
Sebastian Schelde har en baggrund fra JP/Politikens Hus, hvor han har fungeret som programmatic specialist og senest programmatic team lead. Tidligere har han bl.a. været bid manager hos 3.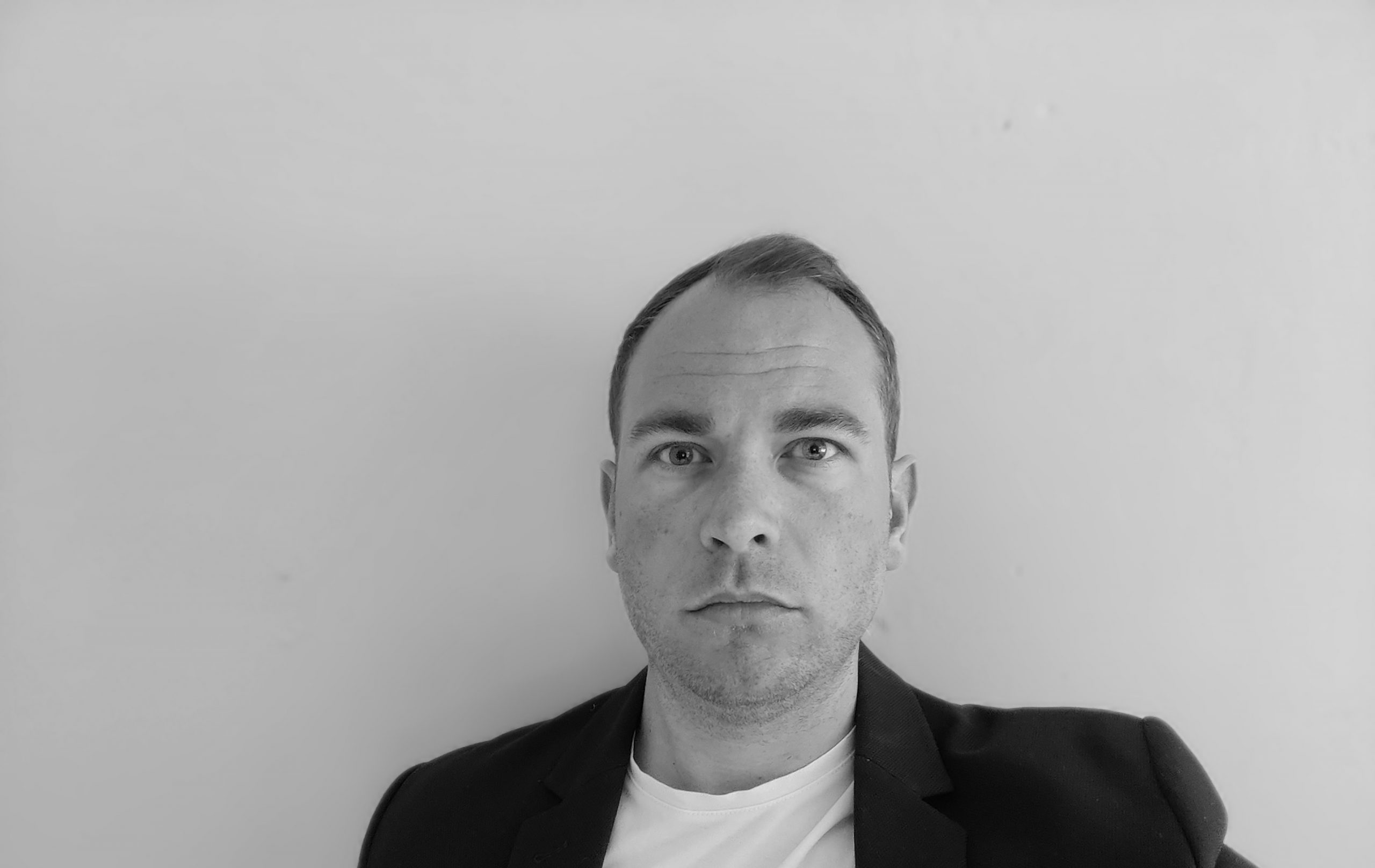 Sebastian Schelde
Nyt head of global marketing til Pharmacosmos
Christian Lundquist Madsen er ansat som head of global marketing i medicinalvirksomheden Pharmacosmos. Han kommer fra Catalyzer.
Tidligere har Christian Lundquist Madsen været CEO og partner hos Reputation.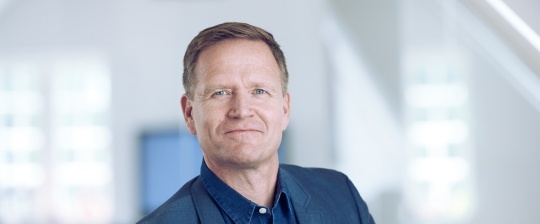 Christian Lundquist Madsen
Search specialist til GroupM
Julius Moquist er ny search specialist hos GroupM. Han kommer fra Havas Danmark, hvor han var search & performance specialist.
Julius Moquist er uddannet bachelor i Concept Digital Development fra KEA.
Fra Netcompany til Brandvenue
Louise Grosen er ansat som project manager i Brandvenue. Hun kommer fra Netcompany, hvor hun var marketingkonsulent og projektkoordinator.
Tidligere har Louise Grosen været projektleder på House of Scandinavian under SXSW i Austin, nordic & baltic employer branding manager i Saint-Gobain og marketing & project coordinator hos bureauet Above & Beyond Group.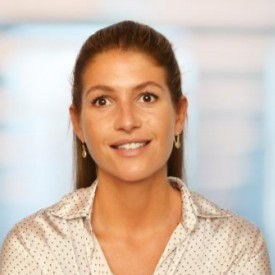 Louise Grosen
Fra Impact til Danske Bank
Jiyan Duman er ansat som chief consultant & product owner (core mobile) i Danske Bank. Hun kommer fra Impact, hvor hun var senior project manager.
Jiyan Duman har en master i Business Administration and Leadership fra RUC. Tidligere har hun bl.a. været senior project manager i Green Pastures og Dwarf.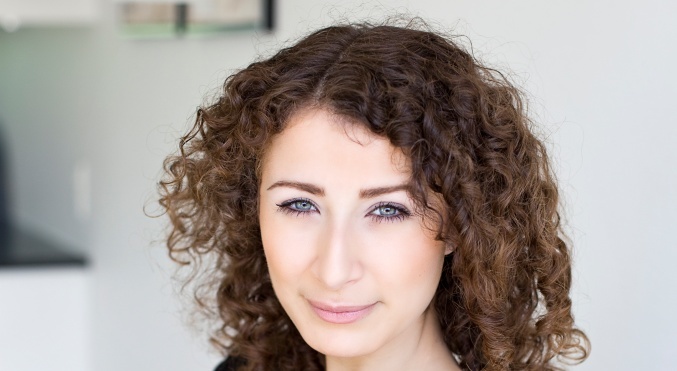 Jiyan Duman
Client service manager til Step
Lotte Elkær Bruun er ny client service manager i kommunikationsbureauet Step. Hun kommer fra Fingerspitz, hvor hun var kontaktchef.
Tidligere har Lotte Elkær Bruun været teamleder og direktør for Interpen Translations (nu Textminded).
Digital marketing consultant til No Zebra
André Hedegaard Madsen er ansat som digital marketing consultant i No Zebra. Han kommer konsulenthuset Ballisager, hvor han senest var marketing- og kommunikationschef.
André Hedegaard Madsen er uddannet cand. ling. merc. i Virksomhedskommunikation fra Aarhus Universitet.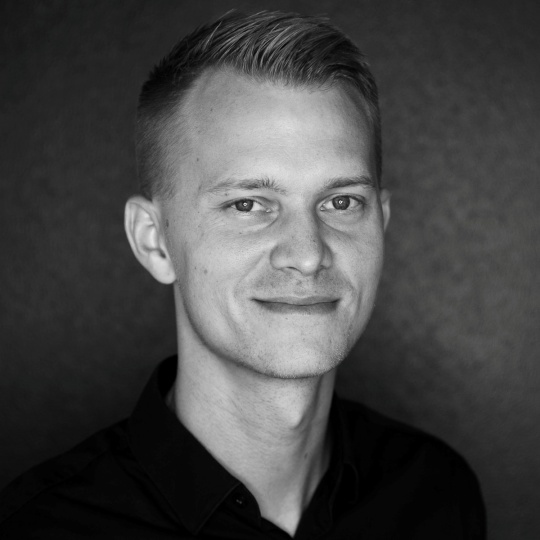 André Hedegaard Madsen
Konsulent til Relations People
Gunilla Neergaard Freiesleben er ansat som konsulent hos Relations People, hvor hun tidligere har været project associate. Hun kommer fra Represented by Bloggers Delight, hvor hun var influencer marketing advisor.
Gunilla Neergaard Freiesleben er uddannet cand. merc. kom. i Business Administration & Organizational Communications fra CBS.

Gunilla Neergaard Freiesleben
Fra Obsidian til Publicis Media
Nadia Christensen er ny performance specialist hos Publicis Media. Hun kommer fra Obsidian, hvor hun har været konsulent.
Nadia Christensen har en kandidat i Internationale Markedsstudier fra CBS. Tidligere har hun erfaring som kommunikationsmedarbejder hos CBS.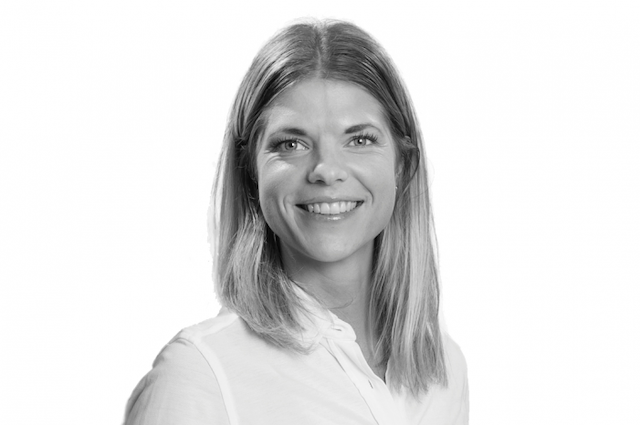 Nadia Christensen
Ny media consultant hos NoA
Anders Heimann Villumsen er ansat som ny media consultant i NoA Connect.
Anders Heimann Villumsen er uddannet kandidat i Medievidenskab og har tidligere været marketing projektleder hos Dagbladet Information og digital client manager hos Carat.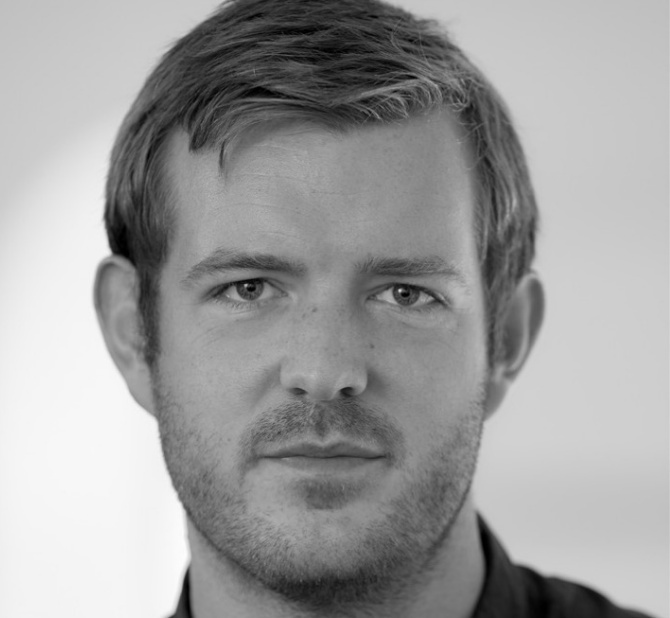 Anders Heimann Villumsen
Fra Pentia til LeadFamily
Katarina Odsbjerg Pedersen er ny customer success manager hos LeadFamily. Hun kommer fra Penta, hvor hun digital project manager.
Tidligere har Katarina Odsbjerg Pedersen været project and marketing manager hos Highlight Reklamebureau og client manager i s360.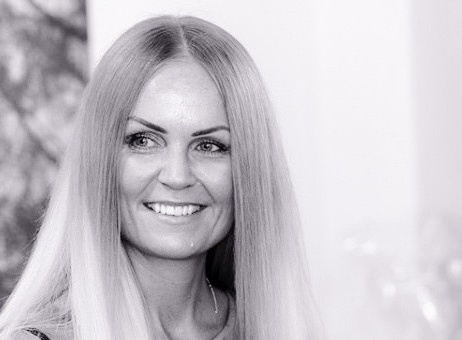 Katarina Odsbjerg Pedersen
Paid social specialist til s360
Chalotte Skaaning Ascanius er ansat som paid social specialist hos s360.
Chalotte Skaaning Ascanius er uddannet kandidat i kommunikation fra Roskilde Universitet og har tidligere været social media coordinator hos Bestseller og digital key account manager hos Adservice.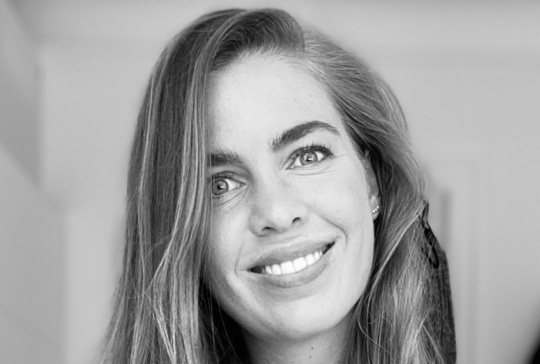 Chalotte Skaaning Ascanius
Senior 3D artist og producer til Cadesign form
Michael Daugaard er ansat som senior 3D artist og producer hos det visuelle kommunikationsbureau Cadesign form. Han kommer fra Spring Production, hvor han var senior motion designer & team lead.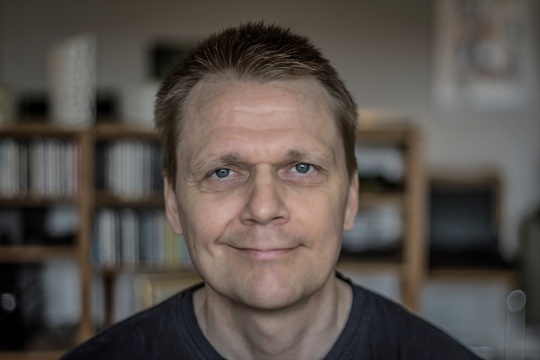 Michael Daugaard
Fra Codan til Dansk Retursystem
Mette Legind Gøth er ansat som marketingkonsulent hos Dansk Retursystem. Hun kommer fra Codan Forsikring, hvor hun var campaign manager.
Tidligere har Mette Legind Gøth bl.a. været marketingkonsulent hos PFA Pension og senior marketing consultant i customer experience hos Dong Energy.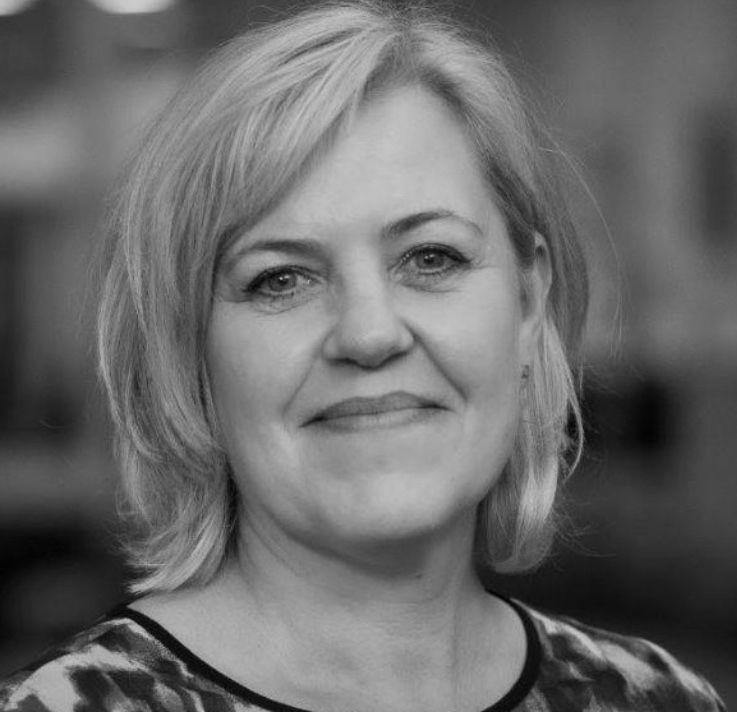 Mette Legind Gøth
Head of PR & communications til Høeg+Møller
Simon Staal er ny head of PR & communications hos Høeg+Møller. Han kommer fra Patriksson Group, hvor han var communications manager.
Simon Staal er uddannet cand.merc.kom. og har tidligere erfaring som bl.a. PR assistant hos Muuto.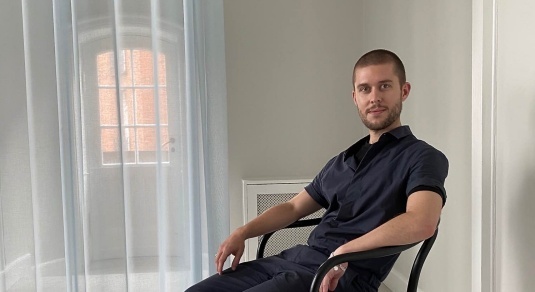 Simon Staal
Fra Mindshare til IF Forsikring
Caroline Amalie Bødkerholm er ansat som communication specialist hos IF Forsikring. Hun fra Mindshare Danmark, hvor hun var marketingkoordinator.
Caroline Amalie Bødkerholm er uddannet MA i International Business Communication & Intercultural Marketing. Hun har tidligere erfaring som marketing assistant hos Egmont og som juniorkonsulent hos Combitech Danmark.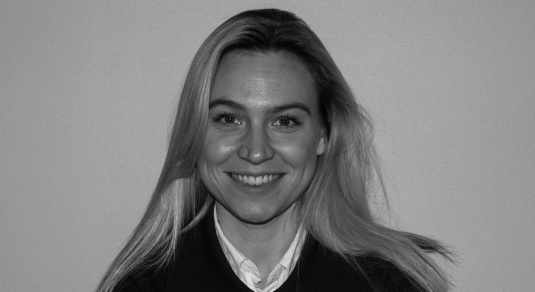 Caroline Amalie Bødkerholm
Digital kommunikationskonsulent til Specialpædagogernes Landsforbund
Trine-Maria Kristensen er efter 20 år som selvstændig blevet ansat pr. 1. september som digital kommunikationskonsulent hos Specialpædagogernes Landsforbund, hvor hun bl.a. vil få ansvar for sociale medier.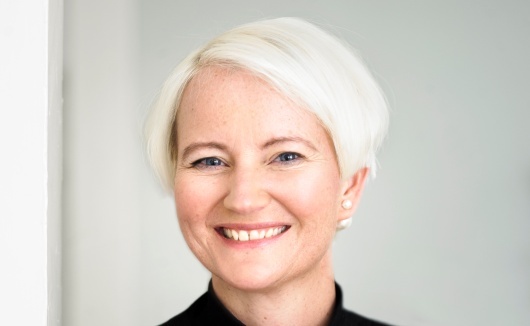 Trine-Maria Kristensen (foto: Lisbeth Hjort)
Inbound marketing specialist til Mindmill
Christina Heldkilde er ansat som inbound marketing specialist hos Mindmill.
Hun kommer til stillingen efter 9 år i rejsebranchen, hvor hun bl.a. har været online og social media coordinator hos Århus Charter og driftsansvarlig hos Sun Charter.
Bureauejer fylder rundt
Helle Bro var endnu ikke fyldt tredive, da hun ansatte sin første medarbejder. Torsdag d. 13. august fylder hun 50 år, og bureauet, der nu er et aktieselskab med næsten 30 fuldtidsansatte, har netop fejret 20 års jubilæum.
Meget vand er løbet under åen i løbet af den tid. Fra at være et kommunikationsbureau specialiseret i effektiv kommunikation, hvor aktiv og passiv sprogbrug, kancelli-sløjfer og kommatering var kernekompetencerne til i dag, hvor bro arbejder i et krydsfelt mellem kommunikation, organisationsudvikling og adfærdsdesign. Og i øvrigt nu blot hedder bro for netop at kunne rumme de tre ben: bro communication, bro behaviour og bro organisation.
I en pressemeddelelse ser jubilaren tilbage på årene i bureauet:
"Med bro ønskede jeg at skabe et sted, hvor jeg selv havde lyst til at arbejde – hvor der var udvikling, dygtige mennesker, sjove udfordrende opgaver, interessante kunder – og så selvfølgelig de allerbedste kollegaer. Det var en forholdsvis stor ambition, selvom jeg ikke så det sådan dengang. I dag ved jeg, at der er langt fra ambition til realitet. Men egentlig synes jeg, at vi er nået vældig godt i mål med den ambition."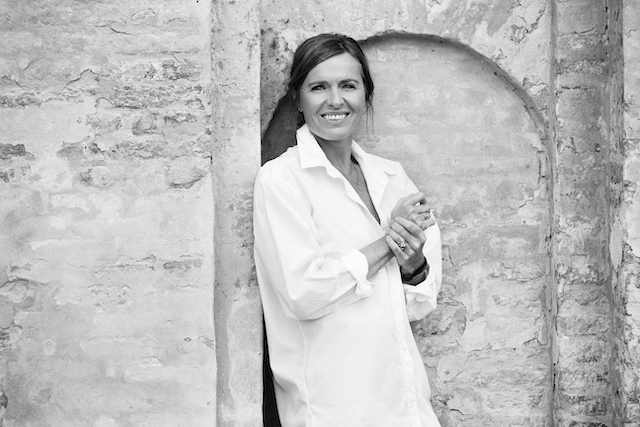 Helle Bro