EGGS Design får ny country manager
Katja Egmose har fra oktober overtaget positionen som country manager for EGGS Design Danmark. Samtidig fortsætter hun som kreativ direktør. Hun overtager rollen som country manager fra Ulla Sommerfelt, der hidtil har fungeret både som country manager ved siden af jobbet som CEO, som hun fortsætter med at være for 125 medarbejdere i Norge og Danmark.
Katja Egmose har været hos EGGS Design siden 2018 og har reelt ledet den danske afdeling sammen med Ulla Sommerfelt. Hun har tidligere arbejdet hos bl.a. Resort, Kontrapunkt og Fjord. Hun er udddannet fra Designskolen i Kolding.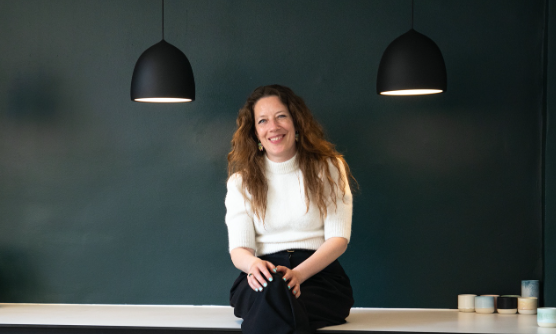 Katja Egmose
To medarbejdere til LastObject
Mads Hald er ansat som chief creative officer i den danske designvirksomhed LastObject, der bl.a. designer og sælger genanvendelige produkter til personlig pleje. Her skal han være med til at udvikle LastObjects brandstrategi for genanvendelige produkter. Før det har han bl.a. været selvstændig kreativ.
Mads Hald har tidligere arbejdet ti år hos Kunde & Co., hvor han sluttede som partner og kreativ direktør.
Mads Hald er uddannet i digitalt design og grafisk kommunikation fra Den Grafiske Højskole.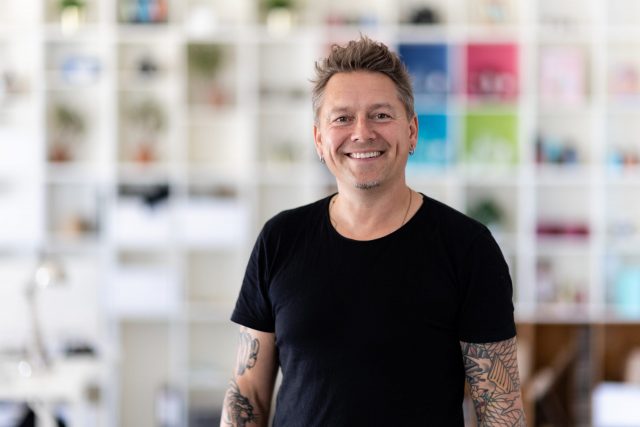 Mads Hald
Kristina Velgaard er ansat som CMO, hvor hun bliver ansvarlig for at lægge strategien for, hvordan LastObjects produkter i fremtiden kan blive opfattet som en førende mærkevare over hele verden.
Hun har de seneste fire år været direktør for positionering og brandbuilding i den norske mærkevarevirksomhed Orkla. Før det har hun bl.a. været global product manager i Atos Medical i Sverige og innovation/marketing manager i Lilleborg, der er en del af Orkla.
Kristina Velgaard er uddannet i økonomi fra Norges Handelshøyskole og Universitetet i Oslo.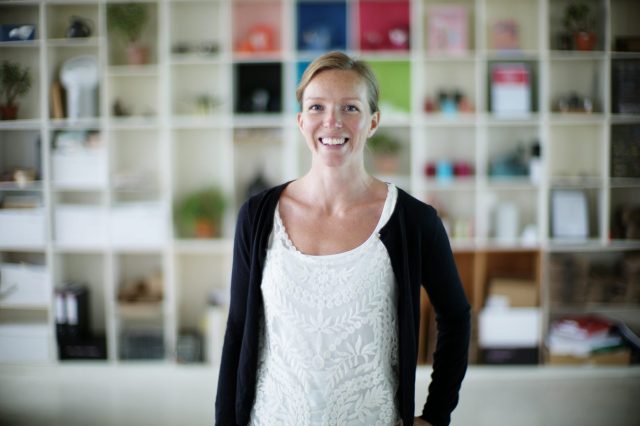 Kristina Velgaard
Koda ansætter ny kommunikationsdirektør
Louise Brincker, der kommer fra en stilling som adm. direktør i Danske Medier og Danske Medier Arbejdsgiver, bliver ny kommunikationsdirektør i Koda.
Hun tiltræder den 1. november og erstatter Eva Hein, som for nyligt skiftede til Det Danske Filminstitut.
Før Danske Medier var Louse Brincker chef for Kulturministeriets ledelses- og kommunikationssekretariat, og hun har tidligere været kommunikationschef i DR samt har en lang baggrund i Udenrigsministeriet – blandt andet som chef for ministeriets presseenhed.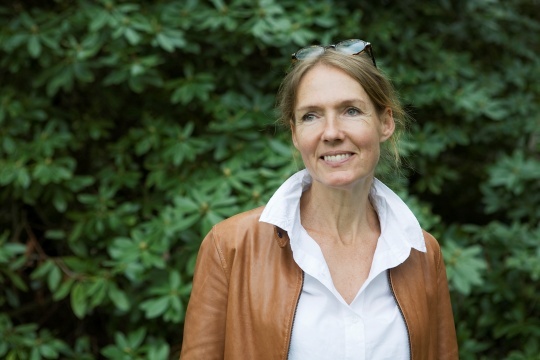 Louise Brincker
Nye medarbejdere til Friday
Louise C. Bjarnt er ansat som seniorrådgiver hos Friday. Hun kommer fra CommunityContent, hvor hun var seniorkonsulent.
Tidligere har hun bl.a. været head of Politiken Creative, content manager hos Berlingske Media, salgschef hos Jyllands-Posten og parnter og marketingchef hos BilZonen.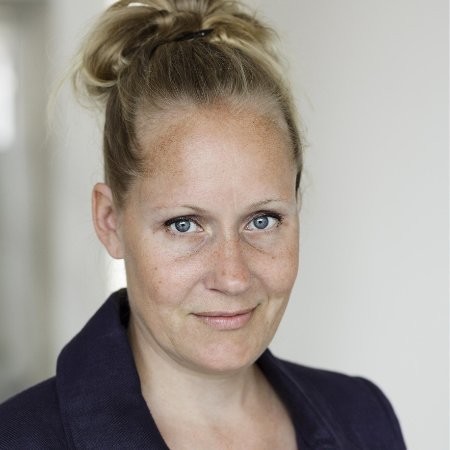 Louise C. Bjarnt
Mølgaard Sørensen er ansat som kommunikationskonsulent. Han kommer fra Samlino.dk, hvor han var PR-ansvarlig og content writer.
Tidligere har han bl.a. været kommunikationsmedarbejder i Københavns Kommune og udviklingskonsulent hos JP/Politikens Forlag.
Han er uddannet kandidat i journalist fra SDU.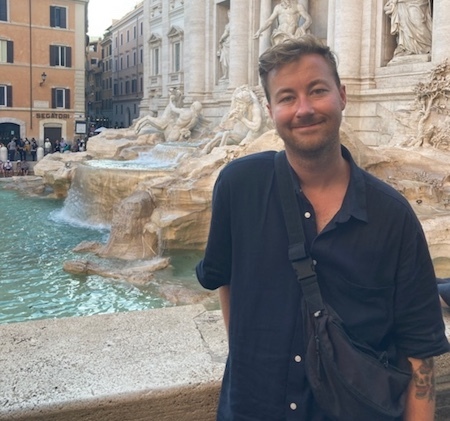 Tobias Mølgaard Sørensen
Lone Elmehøj Jensen er ansat som art director. Hun har senest været selvstændig senior creative designer.
Tidligere har hun bl.a. været senior art director hos OTW, kulturskribent hos AllerCP, art director hos Chili Group og AD-assistent hos Benjamin Media.
Fra marketing hos Momondo til CCO til Monta
Andreas Philipsen er ansat som CCO hos Monta, der er en SaaS-platform til opladning af elbiler. Her får han det kommercielle ansvar for Europa, hvor han skal strømline og videreudvikle virksomhedens kommercielle strategi sammen med resten af ledelsen.
Andreas Phillipsen kommer fra en rolle som VP engagement marketing hos Kayak, der blandt andet ejer Momondo. Tidligere har han været global head of organic performance hos Momondo, director, head of business intelligence hos Better Collective og seniorkonsulent hos Ecapacity.
Han er uddannet kandidat i economics and business administration fra CBS.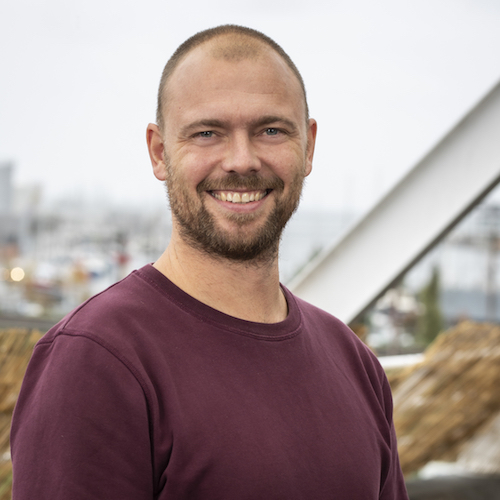 Andreas Philipsen
Forfremmelse hos TV 2
Stig Møller Christensen er forfremmet til chief commercial & digital officer hos TV 2. Han har været hos TV 2 i ti år – senest som salgsdirektør for TV 2 betalings-tv.
Tidligere har han bla. været engagement manager hos Qvartz og executive management assistant hos Berlingske Tidende.
Næstformand for Creative Circle til Plotworks
Stig Lauritzen er ansat som creative producer hos Plotworks. Han har senest været freelance reklamefilmsproducer.
Tidligere har han bl.a. været creative producer hos Uitch Iscratch, partner/producer i Friends Film Company og executive producer hos Blarke Sonne & Levring.
Stig Lauritzen er desuden næstformand i Creative Circle.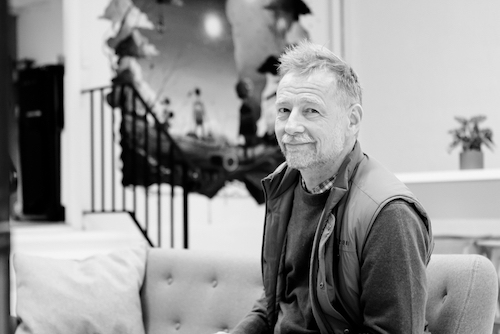 Stig Lauritzen
Julius Mydtskov er ansat som klipper hos Plotworks efter at have været freelance samme sted.
Tidligere har han bl.a. været klipper hos &Co., Adtomic Communications, 360 Production, Hjaltelin Stahl og Warner Bros i Danmark.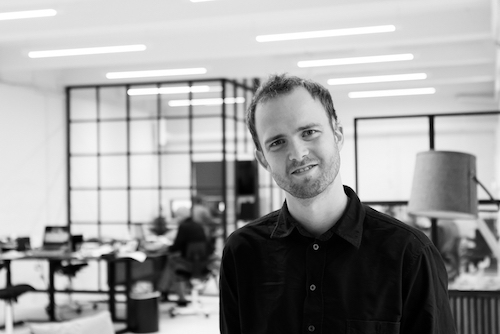 Julius Mydtskov
Communications director til Mindshare
Trine Werner Oue er tiltrådt som business partner og communications director hos Mindshare Århus. Her bliver hun en del af ledelsen, og får desuden ansvar for at udvikle og rådgive om PR, content, kampagner, sociale medier og influencer marketing.
Trine Werner Oue har senest været selvstændig kommunikationsrådgiver. Tidligere har hun været global communications partner hos Lego, seniorrådgiver hos Advice, project & communications manager hos Iprospect og seniorkonsulent hos Radius Cph.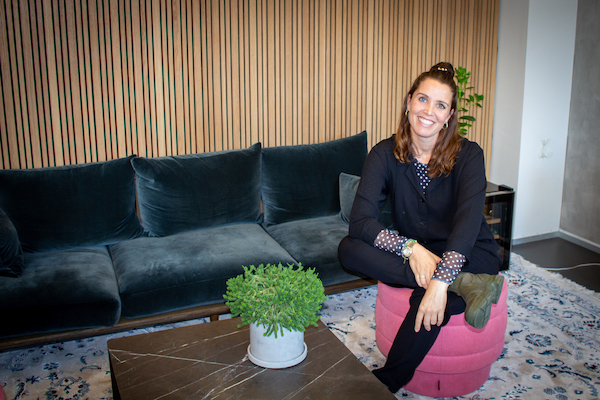 Trine Werner Oue
Fra Røde Kors til Dansk Magisterforening
Louise Liv Mikkelsen er ansat som projekt- og kampagneleder hos Dansk Magisterforening. Hun kommer fra Røde Kors, hvor hun var digital kommunikationskonsulent.
Tidligere har hun været selvstændig tekstforfatter og social media manager & content creator hos Mediacom.
Louise Liv Mikkelsen er uddannet kandidat i mediestudier fra Aarhus Universitet.
Projektkoordinator til KreaKom
Camilla Næraa er ansat som projektkoordinator hos Kreativitet & Kommunikation, hvor hun bl.a. skal være med til at udvikle Effie Awards Denmark, der finder sted i november 2022.
Hun har tidligere været ansat hos Creative Circle i sammenlagt 19 år, senest som project manager.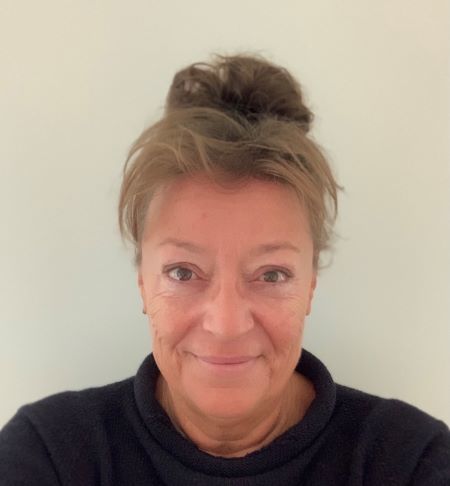 Camilla Næraa
Forfremmelse hos Iprospect
Julius Moquist er forfremmet til senior SEM manager hos Iprospect, hvor han hidtil har været SEM executive.
Tidligere har han bl.a. været search specialist hos GroupM, search & performance specialist hos Havas Danmark, SEO manager hos SpotOn Marketing og junior SEO manager hos Awork Webbureau.
Han er uddannet bachelor i concept digital development fra KEA.
Senior project lead til Bespoke Copenhagen
Kirsten van Dam er ansat som senior project lead hos Bespoke Copenhagen. Hun har senest været selvstændig konsulent indenfor trend research, forbrugerindsigter, design og strategi.
Tidligere har hun bl.a. været project & research employee hos Service Design Lab ved Aalborg Universitet i København, innovationskonsulent ved Københavns Universitet og underviser i industrielt design ved Eindhoven University of Technology.
Paid search specialist til Dept
Emil Hagbard Lorenzen er ansat som paid search specialist hos Dept Agency. Han kommer fra WeThink, hvor han var digital performance manager.
Tidligere har han bl.a. været service revenue programme lead hos Accenture.
Bestyrelsesmedlem til Justface
Pernille Simmelkjær er hentet ind som bestyrelsesmedlem i Justface, der arbejder med at lave tech til ansigtsgenkendelse.
Pernille Simmelkjær er CEO i All Our Minds. Hun har tidligere været head of production hos TV 2, CEO i We Love People og director hos OMD. Hun har desuden været bestyrelsesformand i Orchestra og er desuden bestyrelsesmedlem i 7N.
Grafisk designer til Buchs
Charlotte Hedegaard Søby er ansat som grafisk designer hos Buchs, hvor hun tidligere har været tilknyttet som freelance. Hun arbejder fortsat som selvstændig grafisk designer.
Tidligere har hun bl.a. været grafisk designer hos VedvarendeEnergi, X-mile og Minh Graphic i Vietnam.
Forfremmelse hos Zupa
Helene Roager Petersen er forfremmet til director, project management hos Zupa. Hidtil har hun været ansat som account manager.
Tidligere har hun bl.a. været senior project manager hos Agency Spring, der ligesom Zupa er del af Spring Family, teamchef hos Zupa Recommended og produktchef hos Jyllands-Posten.
Fra Nuuday til Danske Bank
Henrik Kepler er ansat som agile tribe coach hos Danske Bank. Han kommer fra Nuuday, hvor han var agile coach.
Tidligere har han bl.a. været onlinechef hos Fullrate, ecommerce manager hos Nordic-sport, B2B/retail sales manager hos Smartbox og produkt manager hos Luop Entertainment.
Fra Danske Bank til Mærsk
Morten Ols er ansat som chief UI/UX designer hos A.P. Møller-Mærsk. Han kommer fra en stilling som chief digital designer hos Danske Bank.
Tidligere har han bl.a. været digital designer hos Hello Group, senior frontend developer hos Emply og digital designer hos J. Walter Thompson Copenhagen.
Brand manager til Royal Unibrew
Benjamin Luka Kabongo er ansat som brand manager for Energi hos Royal Unibrew. Han kommer fra Mindshare, hvor han var senior client manager.
Tidligere har han bl.a. været senior client manager hos MediaTrader, digital strateg hos Astrid Haug Bureau og kommunikationsmedarbejder hos AB Gruppen.
Han er uddannet i international business communication fra CBS.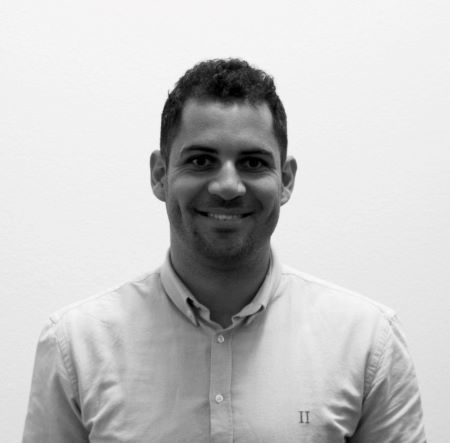 Benjamin Luka Kabongo
Fra Ekstra Bladet til Nord DDB
Emilie Holm Reenberg er ansat som account manager hos Nord DDB. Hun kommer fra Ekstra Bladet, hvor hun var team lead direct sales.
Tidligere har hun bl.a. været teamleder hos Out of Home Media. Hun er uddannet handelsøkonom fra Erhvervsakademi Dania og har desuden færdiggjort første del af en HD fra CBS.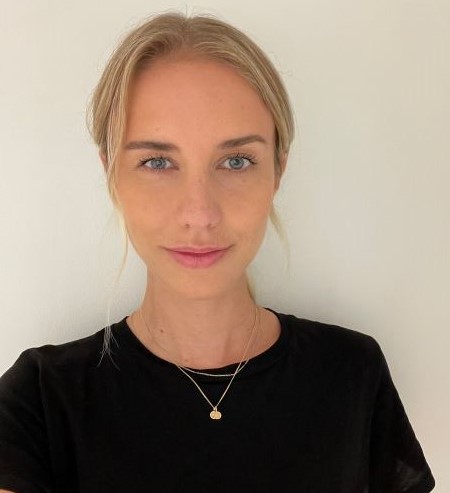 Emilie Holm Reenberg