Senior kommunikationsrådgiver til Grønbech
Anja Nyvold Christophersen er ansat som seniorkommunikationsrådgiver hos Grønbech PR og kommunikation. Her skal hun styrke bureauets kunderelationer og rådgive specialistvirksomheder inden for byggeri, byggevarer og værktøj, industri, velfærdsteknologi, ejendomme og finans samt FinTech.
Hun kommer fra en stilling som intern kommunikationschef hos Merkur Andelskasse. Tidligere har hun bl.a. været kommunikationschef på Syddansk Universitet og kommunikations- og marketingchef for Grønlandsbanken.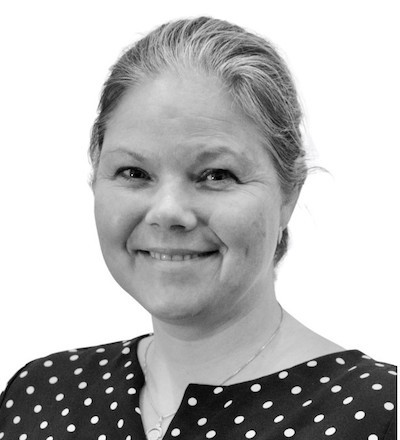 Anja Christophersen. Foto: Grønbech PR & Kommunikation.
Ny CEO for Bornholms Mosterier
Nicklas Selmer Rathje er ny CEO for Bornholms Mosterier. Han kommer fra bryggeriet To Øl, hvor han var CCO.
Nicklas Selmer Rathje har tidligere været bl.a. inbound manager hos Jobindex og konsulent hos Berlingske Media.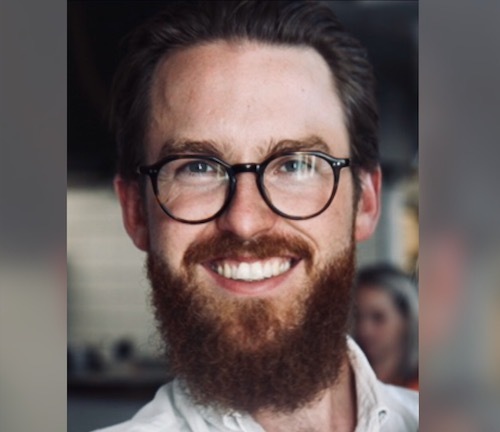 Nicklas Selmer Rathje
Kommunikationsrådgiver til Friday
Malene October er ansat som kommunikationsrådgiver hos Friday. Senest har hun været junior kreativ strateg hos We Love People.
Malene October er uddannet i kommunikation og mediestudier fra DMJX. Tidligere har hun bl.a. været social media manager hos Fairtrade Danmark og juniorkonsulent hos Lead Agency.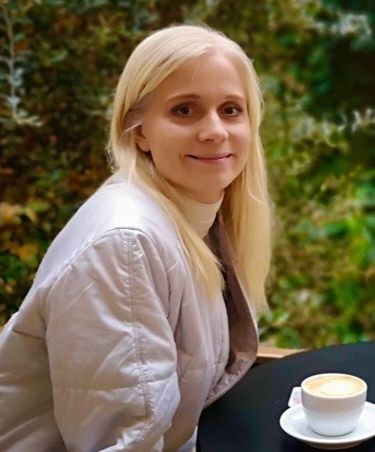 Malene October
Fotograf til 30A Photo
Rasmus Sigvaldi er ansat som fotograf hos fotovirksomheden 30A Photo. Senest har han været selvstændig fotograf.
Rasmus Sigvaldi har tidligere været grafisk designer hos bl.a Grey og underviser i idé- og konceptudvikling på DMJX.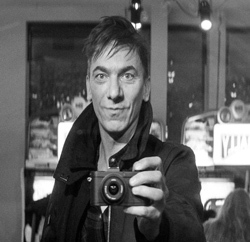 Rasmus Sigvaldi
Fra Odeon til Hesehus
Mads Jacobsen er ansat som e-commerce analyst hos Hesehus. Han kommer fra Odeon i Odense, hvor han har været digital media manager.
Mads Jacobsen har en professionsbachelor i international marketing fra Copenhagen Business Academy. Han har tidligere arbejdet med marketing hos AV-connection.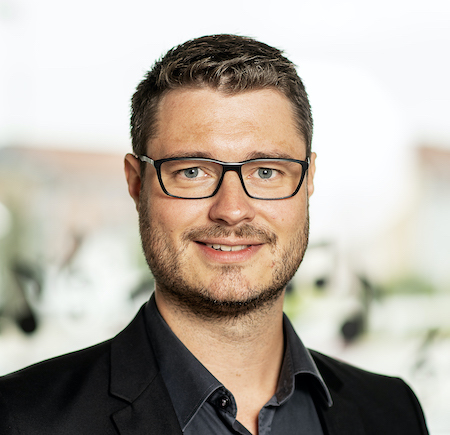 Mads Jacobsen
Kommunikationschef til Novavi
Camilla Schwalbe er ny kommunikationschef i fonden Novavi, der er leverandør af stof- og alkoholbehandling. Hun kommer fra kommunikationsbureauet Sivil, hvor hun var direktør og ejer.
Camilla Schwalbe har tidligere været klummeskribent hos Altinget, blogger for Jyllands-Posten, konsulent hos 3F og forbundsformand for DSU.
Tilbage til Pentia
Jannik Staunstrup Nilsson vender tilbage til Pentia som senior frontend developer, hvor han tidligere har været frontend developer. Han kommer fra DFDS, hvor han har været web developer.
Jannik Staunstrup Nilsson har tidligere været bl.a. systemarkitekt hos Bysted og systemudvikler hos Express, Enzym og McCann Momentum.
Fra Google til KPMG
Cathrine Holstein er per 1. december ansat som senior consultant for digital transformation hos KPMG. Hun kommer fra Google Danmark, hvor hun har været Google partners program coordinator.
Cathrine Holstein er uddannet kandidat i business administration and organizational communication fra CBS. Hun har tidligere været bl.a. marketing manager hos Brandt & Lauritzen og CEO i advokatfirmaet Intellecto.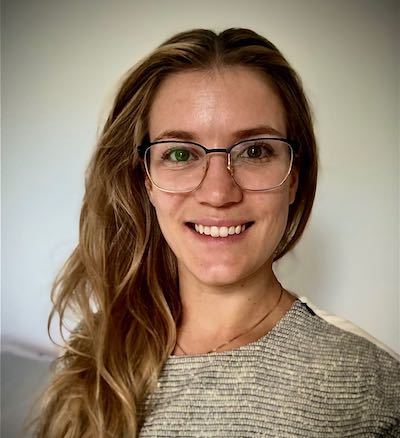 Cathrine Holstein
Head of project management til Impact Extend
Mikala Remvig er per 1. januar 2021 ansat som director, head of project management hos Impact Extend. Hun har senest været director, head of delivery & project manager hos Charlie Tango.
Tidligere har Mikala Remvig bl.a. været COO hos In2Media og key account manager/senior project manager hos Framfab.
Henning Larsen får global kommunikations-, brand- og marketingchef
Elizabeth Shelton er Henning Larsens nye global communications, brand and marketing director. Hun har 17 års erfaring inden for marketing og reklame og har brugt det sidste årti på at arbejde for store arkitektpraksisser, heriblandt Foster + Partners i London og OMA i New York.
Project manager til Gemini
Christian Ramsgaard er ansat som project manager hos emballagevirksomheden Gemini. Han har senest været konsulent inden for digital forretningsudvikling hos ikonet.dk.
Tidligere har Christian Ramsgaard bl.a. været marketingchef hos Frandsen Industri og partner og kreativ direktør i bureauet ActOn-Cph.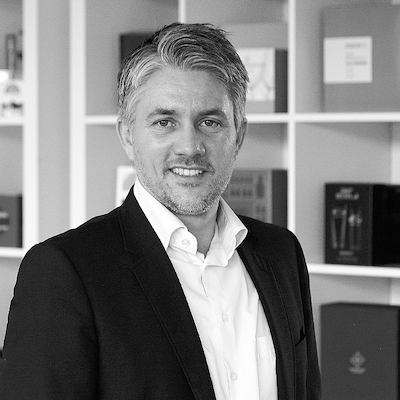 Christian Ramsgaard
Fra Novozymes til OTW
Kasper Lynge er ny kreativ direktør i OTW Danmark. Han har senest været hos Novozymes, hvor han var creative manager med ansvar for Novozymes' inhouse-bureau.
Tidligere har han bl.a. været kreativ direktør for Aarhus-bureauet Hatch & Bloom og hos Lego.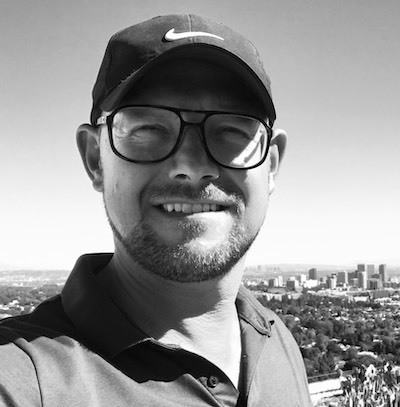 Kasper Lynge
CPO til Oreon
Nicolaj Vinter er ansat som chief product officer (CPO) hos Oreon. Han kommer fra GroupM, hvor han var head of owned media.
Tidligere har Nicolaj Vinter bl.a. været seo marketing manager hos Compell og marketing manager for rejseselskabet Mit Livs Rejser.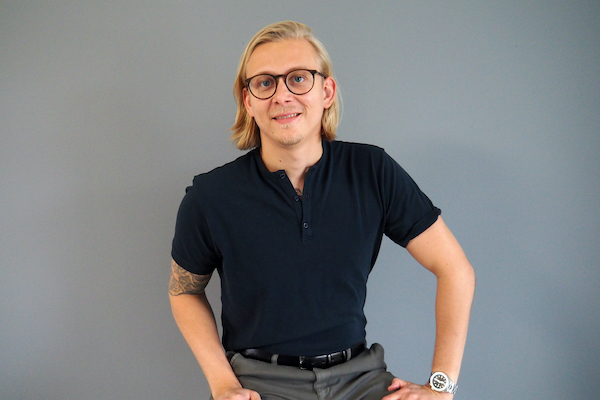 Nicolaj Vinter
Head of marketing campaigns til Flying Tiger
Betina Foss er per 1. december ansat som head of marketing campaigns hos Flying Tiger. Hun har senest været senior account manager hos Co/Plus.
Betina Foss har tidligere været account manager hos Reputation og project manager hos Gorm Larsen & Partners.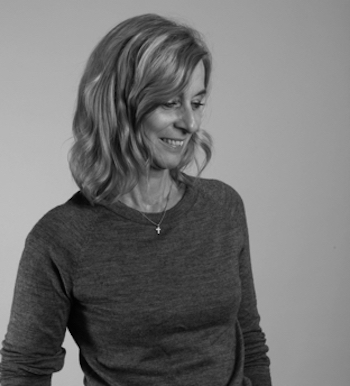 Betina Foss
En af reklamebranchens bedst kørende profiler fylder 60
Reklamemanden Erich Karsholt blev 60 den 23. november. I det meste af sit professionelle liv har han formået at forene sine to faglige passioner – biler og reklame. I dag er Erich Karsholt administrerende direktør og indehaver af reklamebureauet TBWA/Copenhagen, og arbejder med bl.a. Mercedes-Benz – hvilket han har gjort gennem det meste af tre årtier i forskellige konstellationer.
Erich Karsholt blev cand.merc. i afsætningsøkonomi i 1987. Allerede inden han var helt færdig indledte han sin karriere i reklamebranchen på Createam. I 1994 blev han hentet til KGN/Brands, der dengang havde Mercedes-Benz som kunde. Dem arbejdede han videre med, da han i 1999 etablerede Brands CPH sammen med sin kreative kollega Søren Nøhr. Fire år senere fusionerede de bureauet med Bates Y&R, hvor begge blev partnere og medejere, Erich med titlen kontaktchef.
Efter et kort intermezzo som strategisk direktør hos Brand Movers i 2014, blev Erich hentet til TBWA & BBDO – en fusion af to store, velrenommerede bureauer. Først som kontaktdirektør og året efter som administrerende.
Interessen for biler har han også underholdt ved at skrive flere bøger om biler. Han seneste værk i bilens danske kulturhistorie er 'Dansk bilproduktion. Bil- og samlefabrikker i det 20. århundrede', der netop er kommet på gaden. Erich Karsholt er desuden forfatter eller medforfatter til en række fagbøger inden for markedsføring – et forfatterskab, der ligger i tråd med hans arbejde som underviser, og senest som tilknyttet Det erhvervsøkonomiske Censorkorps. Erich Karsholt er desuden medlem af VL-gruppe 108.
I garagen i Charlottenlund står Bent Fabricius Bjerres gamle Mercedes SL, der er med til at holde den nu 60-årige godt kørende.