Fingerspitz får ny partner
Efter tre år som CRM & digital marketing manager hos 3C Retail, vender Michael Bach Godballe tilbage til Fingerspitz, hvor han var ansat fra 2015-2017. Han køber sig ind med 10 % i Fingerspitz og bliver samtidig en del af bureauets ledelse.
Michael Bach Godballe er uddannet cand.mag. i International Virksomhedskommunikation fra Syddansk Universitet og har siden 2009 beskæftiget sig med digital markedsføring, online brugeradfærd og ledelse.
Tidligere har han bl.a. været CRM & digital marketing manager hos Leasy og marketing- og kommunikationschef hos Gucca.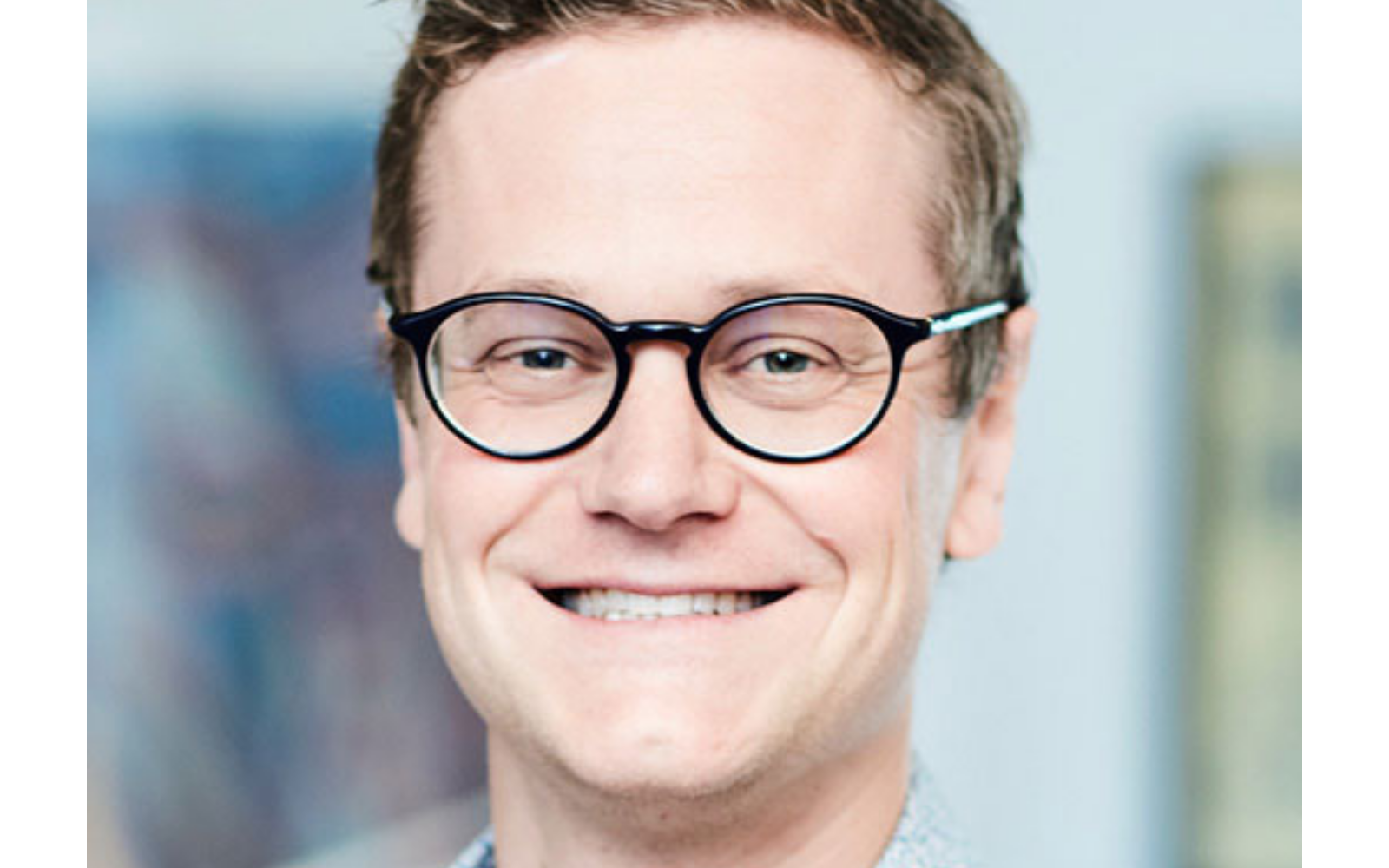 Michael Bach Godballe
Head of experience & strategy til Pentia
Thomas Madsen er ansat som head of experience & strategy i Pentia. Han har de seneste 15 år arbejdet med innovations- og vækststrategi på den internationale scene for brands som Ford, Samsung og Intel og i den forbindelse været bosiddende i USA og England.
Senest har Thomas Madsen arbejdet som director for innovation strategy i Native Design, der har base i London og San Francisco.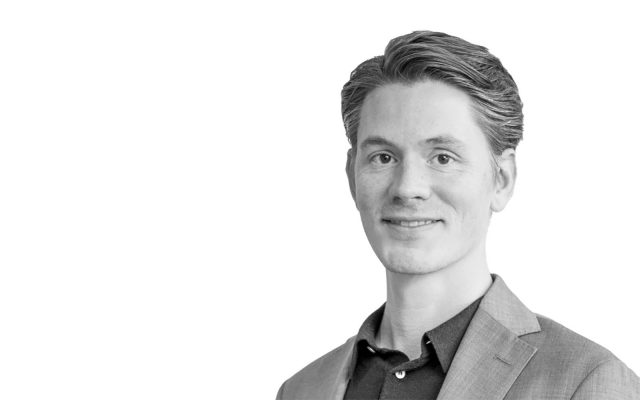 Thomas Ulrik Madsen
Digital kommunikationskonsulent til Børne- og Ungdomsforvaltningen
Ida Gustav er ansat som digital kommunikationskonsulent hos Børne- og Ungdomsforvaltningen i Københavns Kommune. Hun kommer til stillingen fra Dans Retursystem, hvor hun har været web- og kommunikationskonsulent.
Tidligere har Ida Gustav bl.a. været head of web hos Nationalmuseet og internet communication manager hos Visit Sweden.
Fra Sjællandske Medier til Børsen
Mathias Bonde Neumann er ny chefkonsulent hos Børsen. Han kommer fra Sjællandske Medier, hvor han er uddannet trainee og senest har været mediekonsulent.
Mathias Bonde Neumann er uddannet elev fra Sport 24, hvor han har været butikschef. Han er desuden uddannet trainee fra Politikens Lokalaviser.
TopDanmark får ny kommunikationsdirektør
Anders Walthersdorf Frederiksen er ny kommunikationsdirektør i Topdanmark. Han kommer fra en stilling som kommunikationschef i Codan Forsikring. Han har tidligere arbejdet på Christiansborg for Venstre, som konsulent i KPMG og Capacent, og som kommunikationschef i Domea.
Anders Walthersdorf Frederiksen er uddannet cand.scient. adm. fra Aalborg Universitet.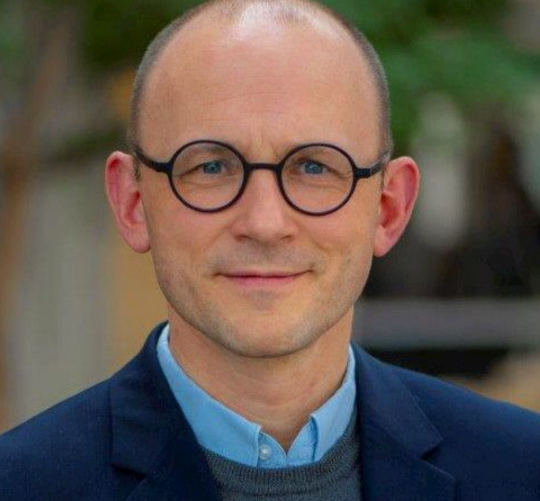 Anders Walthersdorf Frederiksen
Pinterest-ekspert til PL & Partners
PL & Partners har ansat Kristian Holm Schlichting, der kommer fra et job som partner manager hos Pinterest. Ansættelsen sker fordi bureauet, der tidligere primært har beskæftiget sig med Facebook og Instagram, nu vil udvide til også at rådgive kunderne om Pinterest.
Kristian Holm Schlichting har tidligere arbejdet med Google Ads hos Accenture.
Hos PL & Partners får han titel af head of Pinterest. Kristian Holm Schlichting har en MA i International Business Communication, Intercultural Marketing.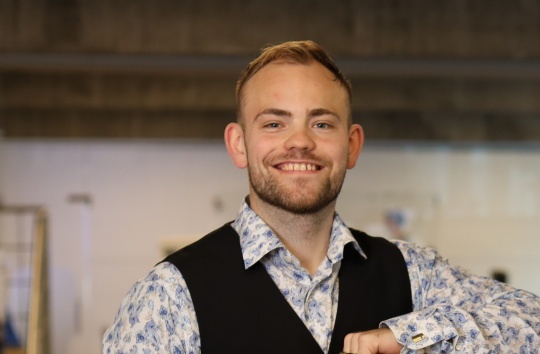 Kristian Holm Schlichting
Product manager til Step
Julia Rask er ny product manager hos Step. Hun kommer fra et job som programmatic specialist hos bold.dk.
Julia Rask er uddannet cand.scient.techn, Operations & Innovation.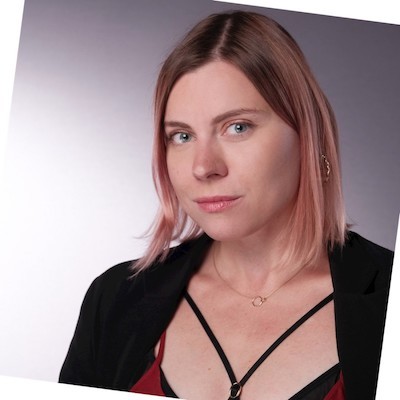 Julia Rask
Fra marketingchef i bank til kommunikationschef i Kongelunden Aarhus
Gorm Ruge er ny kommunikationschef i Kongelunden Aarhus. Han siger dermed farvel til Danske Andelskassers Bank, hvor han var kommunikations- og marketingchef. Gorm Ruge har tidligere arbejdet for bl.a. Den Gamle By som kommunikationschef samt i Jyske Bank og TDC.
Gorm Ruge er uddannet journalist.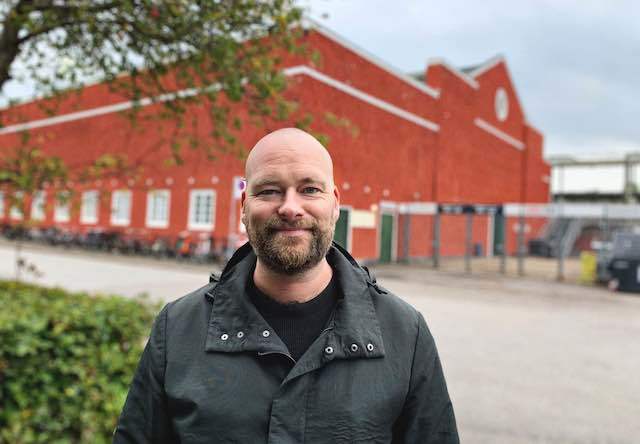 Gorm Ruge
Digital marketing manager til Tick Cad
Christian Royal er ny digital marketing manager hos Tick Cad. Han kommer fra et job som digital marketing specialist hos Buchs, hvor han været tilknyttet som underviser.
Christian Royal er uddannet bachelor i digital konceptudvikling samt i ledelse fra Erhvervsakademi Aarhus.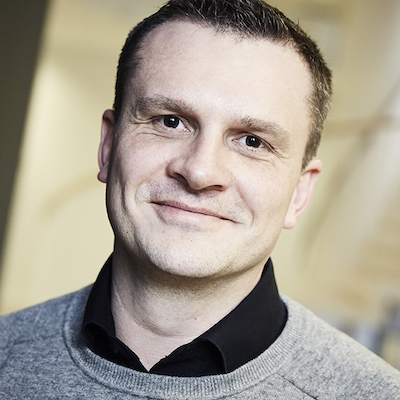 Christian Royal
Fra selvstændig til digital koordinator
Nasrin Billie er startet som digital koordinator hos Buvette Nordhavn, som er en fransk restaurant i Nordhavn i København.
Hun har de seneste knap 7 år været freelance journalist. Nasrin Billie er kandidat i medievidenskab.
Ny medarbejder til N'fellows
Celine Corvil er ansat som communication manager hos N'fellows. Hun kommer fra byggevirksomheden Itinera S.P.A., hvor hun var communication consultant.
Celine Corvil har tidligere været hos DK Company, hvor hun var content manager for mærkerne Saint Tropez og Soaked in Luxury.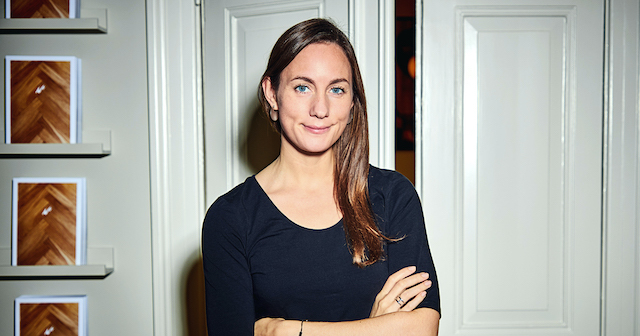 Celine Corvil
Fra Dansk Folkeparti til Danske Havne
Søren Søndergaard, der har været pressechef hos Dansk Folkeparti siden 2005, bliver ny presse- og kommunikationschef for Danske Havne. Her skal han være med til at formidle de danske havnes rolle i den grønne omstilling samt sørge for, at danskerne kommer til at kende havnenes forskellige opgaver.
Søren Søndergaard er uddannet journalist.
Ny konsulent hos Skabelon Design
Michala Jordy er ny implementation consultant hos Skabelon Design. Hun kommer fra Dansk Arbejdsgiverforening, hvor hun var administrativ koordinator.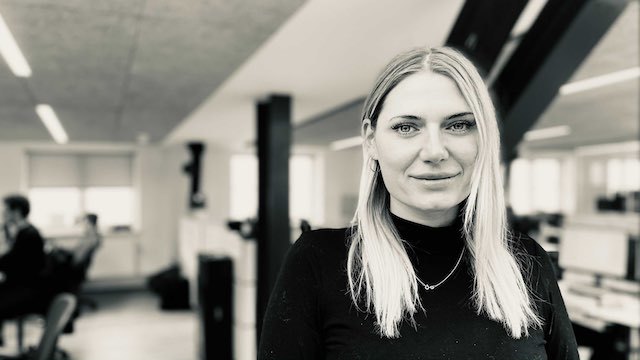 Michala Jordy
Kommunikations- og marketingchef til GS1 Denmark
Toke Mølgaard er ny head of communication & marketing hos GS1 Denmark. Han kommer fra E-mærket, hvor han var kommunikationschef. Tidligere har han været ansat hos henh. Discus Communictions og Geelmuyden.Kiese.
Toke Mølgaard har desuden været tilknyttet Danmarks Medie- og Journalisthøjskole som bl.a. ekstern BA-vejleder.
Toke Mølgaard er cand.merc.com fra CBS.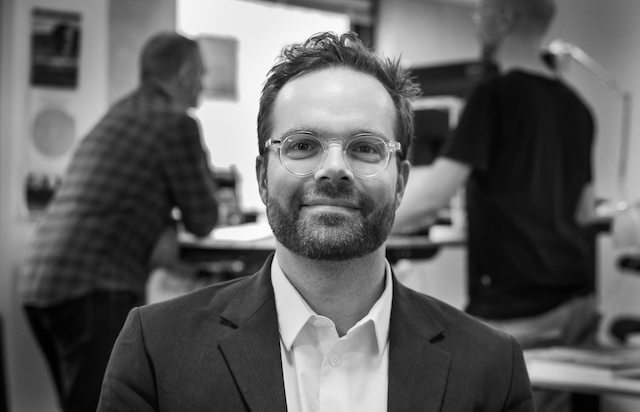 Toke Mølgaard
Fra DA til RelationsPeople
Bjørn Andreassen er ny PR-konsulent hos RelationsPeople. Han kommer fra et job som pressekonsulent hos Dansk Arbejdsgiverforening. Tidligere har han været presserådgiver hos Alm. Brand og marketingkoordinator hos Kromann Reumert.
Bjørn Andreassen er cand.ling.merc. i markedskommunikation & PR fra Aarhus Universitet.
To nye medarbejdere til IIH Nordic
IIH Nordic ansætter to nye medarbejdere til paid og social media –Jakob Sand Larsen og Maria Elling Petersen.
Jakob Sand Larsen er i oktober startet som paid media specialist hos IIH Nordic. Han kommer fra en stilling som PPC-specialist hos PK Medier.
Jakob er uddannet handelsøkonom fra Copenhagen Business Academy.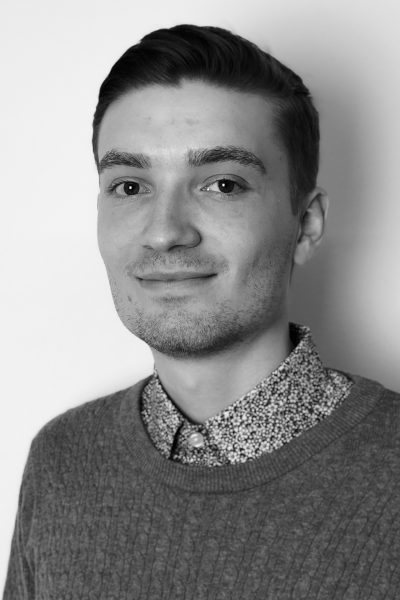 Jakob Sand Larsen
Maria Elling Petersen er også startet i oktober, men som paid social media specialist hos IIH Nordic. Tidligere har hun arbejdet hos Obsidian Digital og Trendsales.
Maria Elling Petersen er uddannet i kommunikation fra Roskilde Universitet.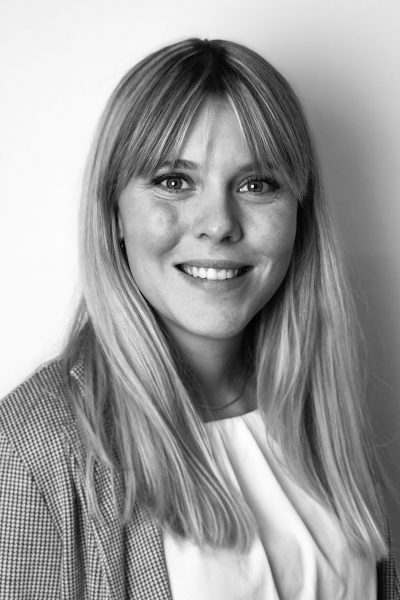 Maria Elling Petersen
Thomas Hvidt går fra Carlsberg til Steelseries
Thomas Hvidt stopper som chef for digital marketing, media & E-commerce hos Carlsberg Group.
I stedet bliver han marketingchef for EMEA-regionen hos Steelseries, hvor han kommer til at arbejde med sponsorering, reklame og medierettigheder.
Før Carlsberg var Thomas Hvidt chef for digital channels, marketing & media hos PFA. Han har også tidligere siddet på den anden side af bordet, nemlig som digital strategy consultant hos Wibroe, Duckert & Partners.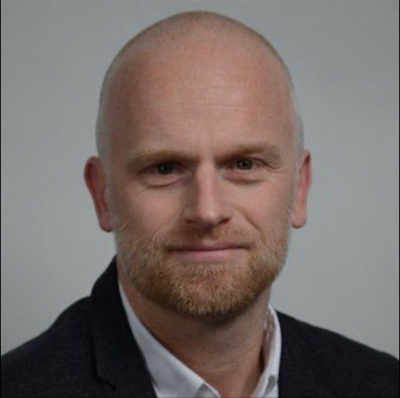 Thomas Hvidt
Juniorkonsulent til Harbinger
Mia Dalsgaard er ansat som juniorrådgiver hos Harbinger Public Relations. Hun kommer fra Stine Goya, vhor hun var i praktik. Tidligere har hun arbejdet med PR & marketing hos Part Two.
Mia Dalsgaard er cand.merc.kom. i business administration & organizational communication.
SoMe coordinator til Ball Group
Nipuni Julie er ansat som creative SoMe coordinator hos Ball Group. Hun kommer fra Bruuns Galleri/Steen & Strøms. Hun har desuden været i praktik i No Zebra. Ved siden af blogger hun om desserter og kager.
Nipuni Julie har en uddannelse i digital konceptudvikling fra Erhvervsakademi i Aarhus.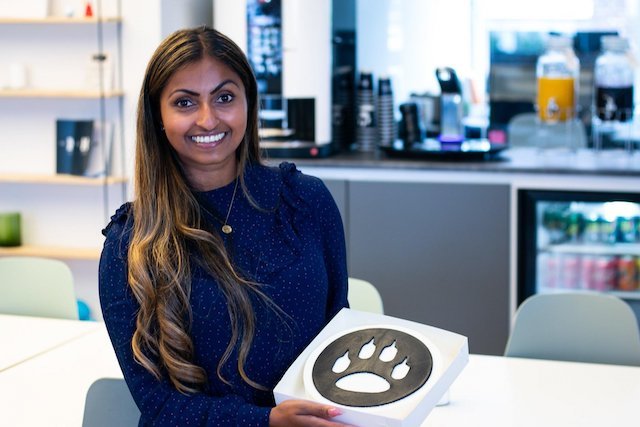 Nipuni Julie
Ny CEO til Momio
Rikke Maj Retsloff Møgelvang stopper som CCO hos Shape Robotics for at blive ny CEO hos Momio.
Hun har tidligere arbejdet for bl.a. TVMania, National Geographic, Dwarf, Berlingske og Zenithoptimedia samt en længere årrække hos IUM. Derudover har hun selv stiftet et par selskaber.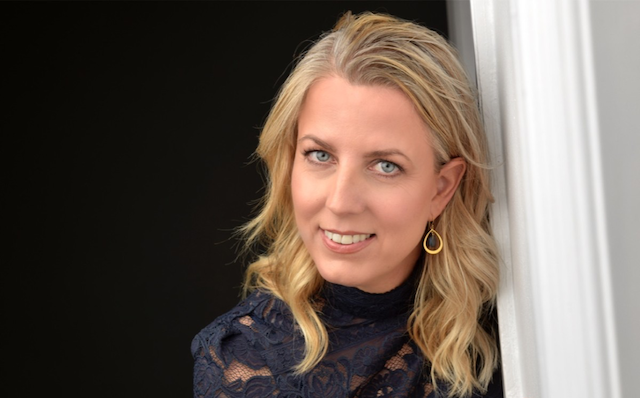 Rikke Maj Retsloff Møgelvang
Er der nyt på jobfronten? Tip os.