Global marketing manager til Spring Production
Bjørn Kryger Larsen er ansat som global marketing manager i Spring Production. Han kommer fra Kindly, hvor han var digital chef.
Tidligere har Bjørn Kryger Larsen bl.a. været head of outreach hos Obsidian Digital, digital rådgiver & partner i Bondtofte & Co og tekstforfatter hos Clausen Grafisk.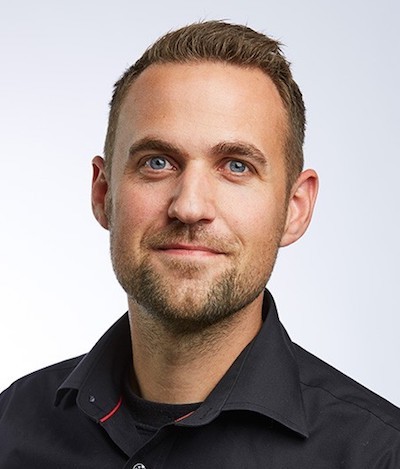 Bjørn Kryger Larsen
Eventkoordinator til The Plant CPH
Alberte Løkken er ansat som eventkoordinator hos The Plant CPH. Hun kommer fra Alive, hvor hun var projektkoordinator. Tidligere har hun bl.a. været projektkoordinator hos Innocent Drinks og eventkoordinator hos Aller Media.
Alberte Løkken er uddannet professionsbachelor i entrepreneurship fra KEA.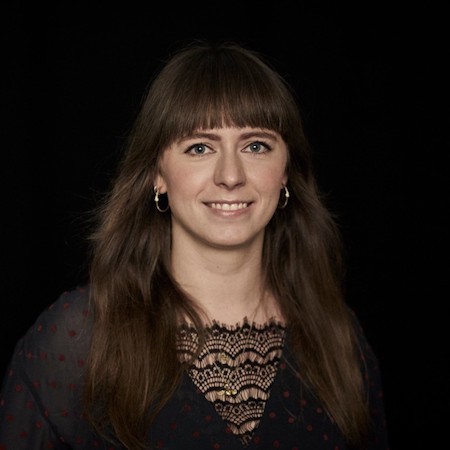 Alberte Løkken
Insights specialist til GroupM
Cassandra Akers er ansat som programmatic operation & insights specialist i GroupM, hvor hun hidtil har været studentermedhjælper i afdelingerne paid social og search.
Cassandra Akers er uddannet kandidat i interkulturel marketing fra CBS.
Kommunikationschef til Dansk Solkraft
Jacob Klivager Vestergaard er ansat som kommunikationschef i Dansk Solkraft, der er en ny brancheforening. Han kommer fra en stilling som politisk konsulent i Dansk Fjernvarme.
Jacob Klivager Vestergaard har tidligere været EU-formidler i Aalborg Kommune og formand for SF Ungdom. Han er uddannet kandidat i politik og administration fra Aalborg Universitet.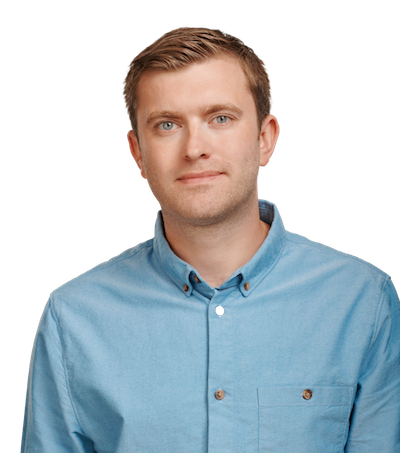 Jacob Klivager Vestergaard
Ny CEO for DEAS Gruppen
Rikke Lykke er tiltrådt som ny CEO for ejendomsforvaltningsselskabet DEAS, hvor hun tager over fra Henrik Dahl Jeppesen, der har været adm. dir. for DEAS de seneste 14 år.
Rikke Lykke kommer fra ejendomsselskabet Patrizia AG, hvor hun senest var european head of asset management. Tidligere har hun bl.a. været managing partner i Atlas Management, director, acquisitions for Landic Property og fund manager hos Ejendomsinvest.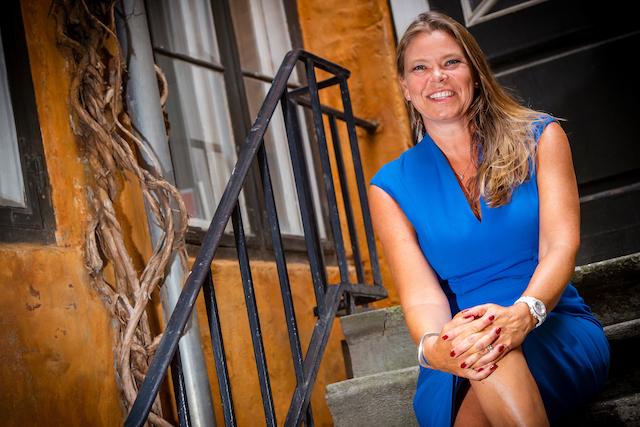 Rikke Lykke
Fra Vertica til Rosi Digital
Kim Schurmann er ansat som development lead hos Rosi Digital. Han kommer fra Vertica, hvor han var software lead developer. Tidligere har han bl.a. været IT-konsulent hos Steria.
Kim Schurmann er uddannet kandidat i computer science fra Aarhus Universitet.
Digital editor til Astralis
Christian Brandt er ansat som digital editor hos Astralis. Tidligere har han bl.a. været projektassistent hos Holm Kommunikation og marketingkoordinator hos Just Eat.
Christian Brandt er uddannet kandidat i erhvervsøkonomi og virksomhedskommunikation fra CBS.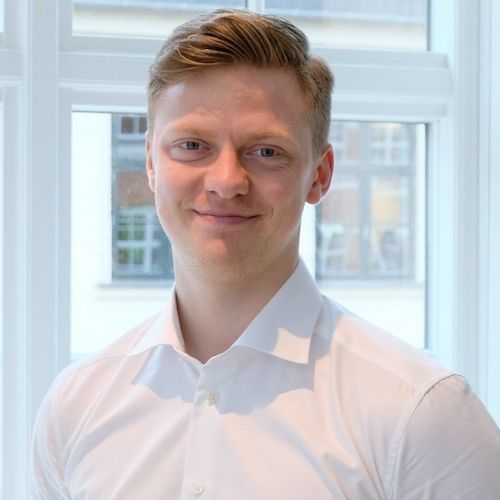 Christian Brandt
SoMe-ansvarlig til Rains
Sara Kolster Josephsen er ansat som SoMe-ansvarlig hos Rains. Hun kommer fra A-View, hvor hun var marketing & PR-ansvarlig.
Sara Kolster Josephsen er uddannet kandidat i corporate communication fra Aarhus Universitet.
Art director til Envision
Michael Gad er ansat som art director hos Envision, hvor han også tidligere har været ansat med samme titel. Han kommer fra Designgood.dk, hvor han var head of creative. Tidligere har han bl.a. været head of creative hos Reklameskyen og art director hos Uncle Grey.
Michael Gad er uddannet bachelor i visuel kommunikation fra Skolen for visuel kommunikation.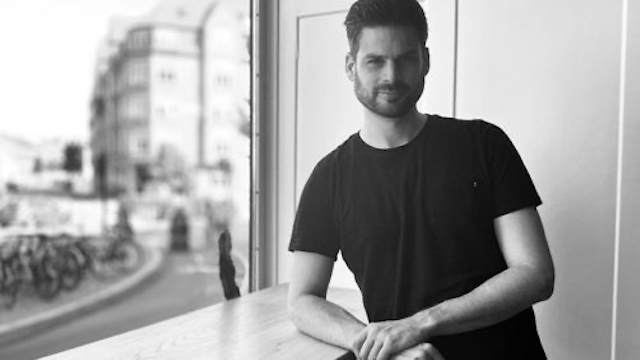 Michael Gad
Head of social til BirdsAtFive
Simon Skibsted er ansat som head of social hos BirdsAtFive. Senest har han været selvstændig digital konsulent.
Tidligere har han bl.a. været konsulent hos Obsidian Digital og digital marketing manager for Ishockey VM i Danmark.
Han er uddannet kandidat i retorik fra Aarhus Universitet.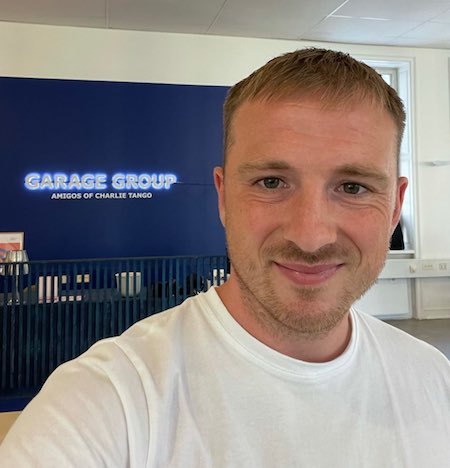 Simon Skibsted
Director of brand activation and media til Zupa
Laura Reimar er udnævnt til director of brand activation and media hos Zupa, hvor hun hidtil har været digital marketing consultant.
Laura Reimar er uddannet kandidat i business administration and organisational communication fra CBS.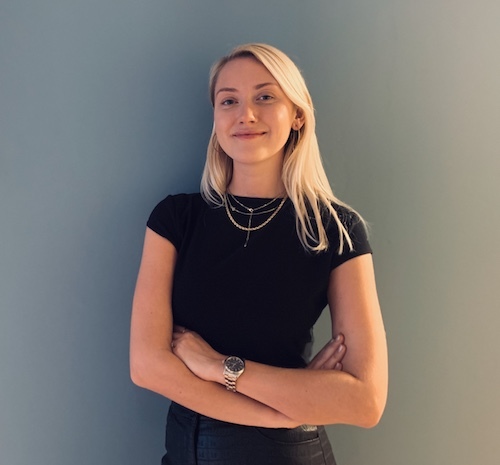 Laura Reimar
Pressechef fra PFA til Statsministeriet
Peter Utzon Berg er ansat som ledende presserådgiver i Statsministeriet. Han kommer fra en stilling som pressechef for PFA.
Tidligere har han bl.a. været særlig rådgiver i Justitsministeriet, afdelingschef i Det Konservative Folkeparti og associate consultant hos Commons Consultants.
Peter Utzon Berg er uddannet kandidat i økonomi fra KU.
Senior management consultant og partner til Kvadrant Consulting
Kvadrant Consulting henter to ny marketingkonsulenter: Charlotte Ramsby bliver senior management consultant og Brian Egholm Andersen tiltræder som partner i Kvadrant.
Brian Egholm Andersen kommer fra Jabra, hvor han var senior director, digital & end customer marketing. Tidligere har han bl.a. været digital director hos AdPeople Worldwide og senior account manager, digital hos Kunde & Co.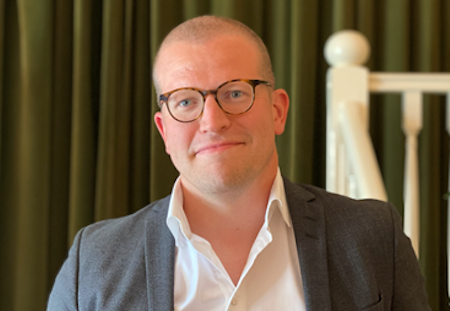 Brian Egholm Andersen
Charlotte Ramsby kommer fra en stilling som senior strategist hos Advance. Hun har ligeledes en fortid hos Kunde og Co, hvor hun senest var senior consultant. Tidligere har hun bl.a. været senior strategic planner hos Vertic i New York og PR & marketing coordinator hos Goodiebox.
Charlotte Ramsby er uddannet kandidat i international marketing and management fra CBS.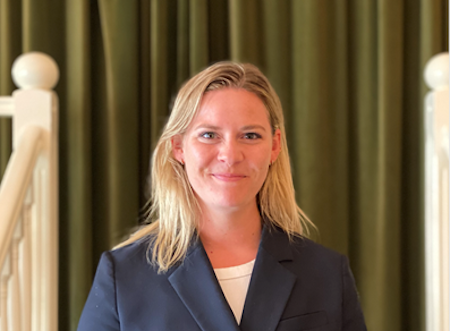 Charlotte Ramsby
Associate project manager til Sunrise
Caroline Linnig er ansat som associate project manager hos Sunrise. Hun kommer fra en stilling som marketingansvarlig og projektleder hos Bording Danmark.
Caroline Linnig er uddannet professionsbachelor i international sales and marketing fra Copenhagen Business Academy.
Ansvarlig for global marketing til Acarix
Anders Krabbe er tiltrådt som chief strategy & marketing officer hos Acarix i Malmø, hvor han får det globale ansvar for kommerciel strategiudvikling og global marketing. Han kommer fra Zealand Pharma, hvor han var global director, metabolic franchise marketing and market access.
Anders Krabbe har tidligere været hos Novo Nordisk i 16 år, senest som associate director, global market access.
Public affairs director til Rud Pedersen
Christina Egelund tiltræder 1. september som public affairs director hos Rud Pedersen. Hun er desuden akademichef i tænketanken Justitia.
Tidligere har hun bl.a. været medlem af Folketing for Liberal Alliance og seniorrådgiver for Partiet Fremad. Hun er desuden indehaver af Jambo Feriepark.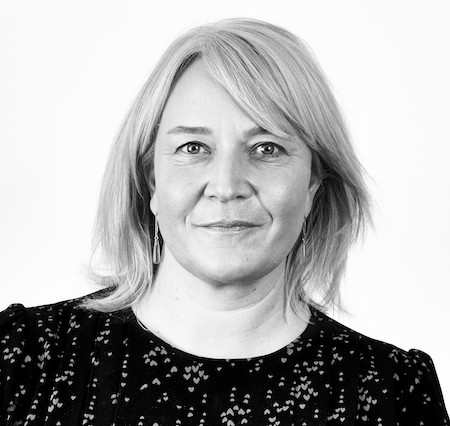 Christina Egelund
Kommunikationskonsulent til Become
Signe Vind Krogh-Jensen er ansat som kommunikationskonsulent hos Become.
Hun er uddannet i kommunikation fra DMJX.
Fra Modu til Wethink Nordic
Carolina Rudfred er ansat som senior digital marketing strategist hos WeThinkNordic, hvor hun slutter sig til WeThink Social-teamet. Hun kommer fra Modu, hvor hun var head of online marketing.
Tidligere har Carolina Rudfred bl.a. været email marketing automation specialist hos Top-Toy og online digital coordinator hos Google Succes Online.
Hun er uddannet bachelor i systemdesign fra Karlstad Universitet.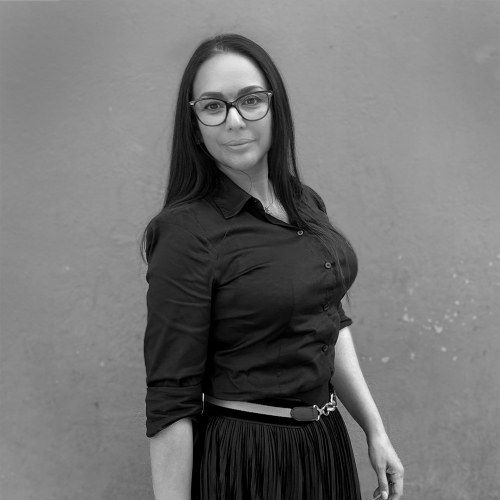 Carolina Rudfred
Konsulent til Infomedia
Sebasatian Hall Skjøt er ansat som konsulent hos Infomedia, hvor han bliver en del af afdelingen analyse og rådgivning.
Sebastian Hall Skjøt er uddannet kandidat i economics and business administration fra Aarhus Universitet.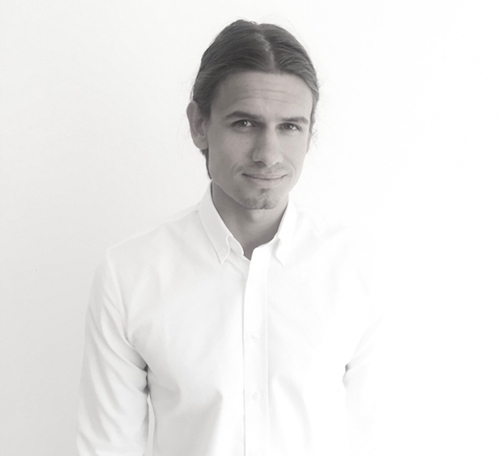 Sebastian Hall Skjøt
Fra Lego House til Vestas
Katrine Isabella Müller Lund er ansat som communications specialist hos Vestas. Hun kommer fra Lego House, hvor hun var employee engagement consultant.
Hun er uddannet i kommunikation fra DMJX.
Head of global branding & communications til Falck
Lise Kirkegaard Bruun er ansat som senior director – head of global branding & communications hos Falck. Hun kommer fra Telenor, hvor hun var director of corporate communications & CSR.
Tidligere har hun bl.a. været head of corporate communications and marketing hos Forca, senior advisor & manager hos Operate og vice president communications and marketing hos Clever.
Konsulent til Cognito Digital
Thea Johansen er startet som konsulent hos Cognito Digital, hvor hun bliver en del af PPC-afdelingen.
Thea Johansen er uddannet bachelor i markedsføring og ledelse fra Universitetet i Agder.
Sales manager til Falcon.io
Martin Voetmann er ansat som sales manager med ansvar for Norden og Benelux hos Falcon.io. Han kommer fra Verizon Media, hvor han var sales director med ansvar for Norden og Holland.
Tidligere har Martin Voetmann bl.a. været head of industry & agency partner hos Facebook i Danmark, sales manager hos Berlingske Media og account executive hos Microsoft.
Martin Voetmann er uddannet kandidat i business administration and management fra SDU.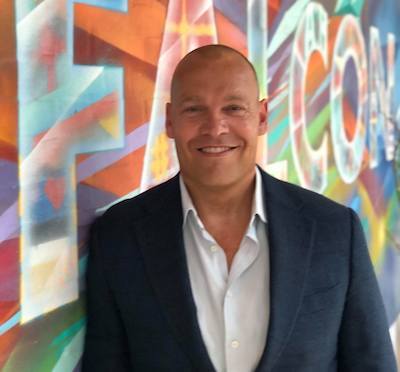 Martin Voetmann
Partner og medejer til Point Communications
Søren P. Espersen er tiltrådt som partner og medejer i Point Communications, hvor han slutter sig til de tre partnere Hans Bøving, Aske Hougaard og Jørgen Fischer Ravn samt de to associerede partnere Henrik Hougaard og Anders Lehmann.
Søren P. Espersen kommer fra Sampension, hvor han var senior vice president of communications & HR. Tidligere har han bl.a. været 12 år hos PFA Pension, senest som senior vice president for HR & Leadership, vice president for PR & communication hos LSG Sky Chefs og vice president for presse og PR hos Danske Bank.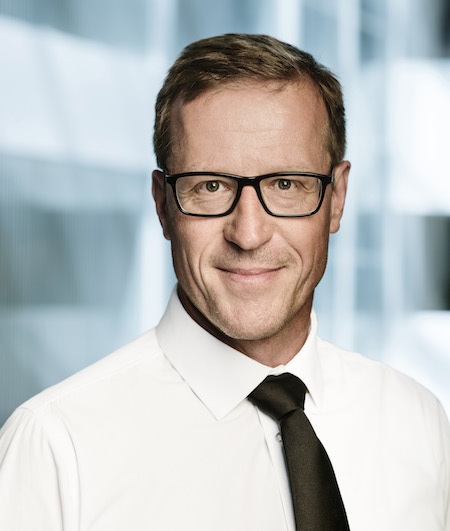 Stig Møller Hansen
Docent til DMJX
Stig Møller Hansen er ansat som docent på DMJX, hvor han skal forske i og bygge bro mellem kommunikation, kreativitet, algoritmer, data og programmering.
Han har været tilknyttet DMJX de seneste 14 år som underviser, mens han er blevet uddannet master i IT og har skrevet en ph.d. med fokus på krydsfeltet mellem grafisk design, programmering og pædagogik.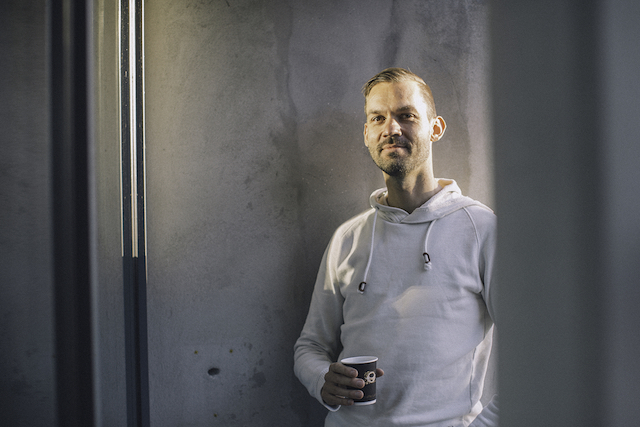 Stig Møller Hansen