Aller Media har fundet sin adm. direktør
Charlotte Riparbelli tiltræder stillingen som adm. direktør i Aller Media A/S efter at have været konstitueret adm. direktør fra 20. januar.
Charlotte har været i Aller Media fra 1995-2001 og igen fra 2006 til nu, senest som udgiverdirektør for Aller Medias samlede udgiverenhed på tværs af både ugeblade, magasiner og digitale formater..
Charlotte Riparbelli vil fortsat være ansvarlig for udgiverenheden. Der vil derfor ikke blive rekrutteret en ny udgiverdirektør.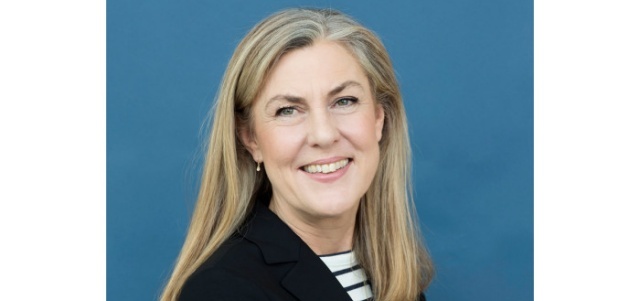 Charlotte Riparbelli
Global product manager til Danish Crown
Maja Vinbech Soelberg er ny global product manager hos Danish Crown Foods. Hun kommer fra en stilling som global sales marketing manager hos Verti Copenhagen.
Maja er uddannet cand.negot i global marketing management fra Syddansk Universitet.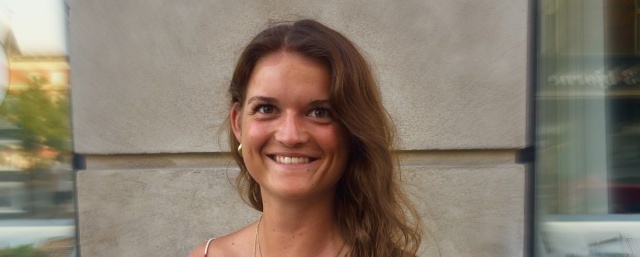 Maja Vinbech Soelberg
Digital designer til Grafikr
Søren Rishede er ny digital designer hos Grafikr ApS. Søren er uddannet indenfor multimediedesign og digital konceptudvikling fra Erhvervsakademi Aarhus og har tidligere erfaring fra bl.a. Creuna og Relion.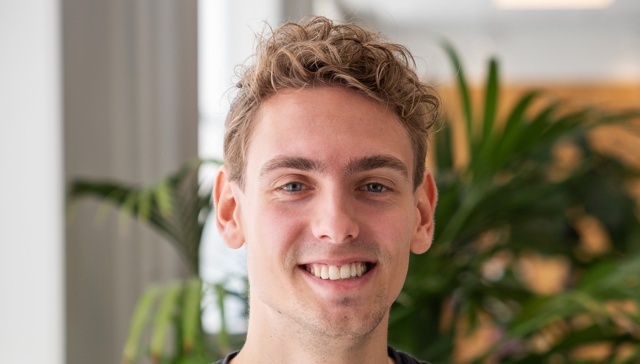 Søren Rishede
Ny partner i Designers-First
Anne-Mette Holm er ny partner i Designers-First, hvor hun bl.a. skal arbejde med marketing. Hun kommer fra en stilling som marketing manager hos Forbo, hvor hun har været i 7 år.
Anne-Mette er uddannet HD i udenrigshandel fra CBS.
Lead Strategist hos Barkas
Philip Bock er ny lead strategist hos Barkas. Han har tidligere erfaring fra sit eget bureau Supervisual og senest som kreativ hos Robert/Boisen & Like-minded.
Philip Bock
Managing director til Amplifi
Sami Morrah er blevet udnævnt til managing director hos Amplifi Aarhus, der er en del af Dentsu Aegis Network, hvor han har været de seneste 4 år. Han kommer fra stillingen som head of digital.
Tidligere har Sami erfaring fra Carat Danmark og Maersk.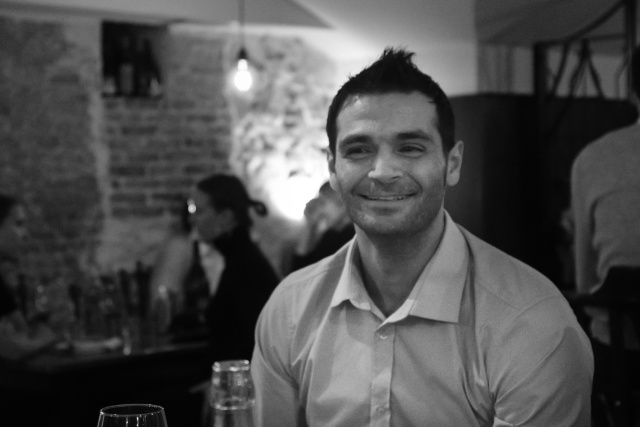 Sami Morrah
CMO til NRGi
Jakob Schmidt tiltræder d. 23. marts stillingen som CMO i NRGi. Han kommer fra Nordjyske Medier, hvor han var kundedirektør. Tidligere har han bl.a. været hos Jyllands-Posten og Dansk Supermarked.
Udnævnelse hos Skabelon Design
Efter fem år hos Skabelon Design, er Frederik Dessau udnævnt fra stillingen som senior konsulent til chef for design & content og træder ind i ledergruppen.
Tidligere Caratchef forfremmes i DR
Malene Birkebæk, der tidligere har været managing partner hos Carat, forfremmes fra en stilling i DR som chef for design & branding til chef for børn, unge og nyudvikling i DR Medier.
Her skal hun sætte strategisk retning for mediebrands som Ramasjang, Ultra, DR3 og DR2+ og indhold rettet mod børn, unge og sociale medier.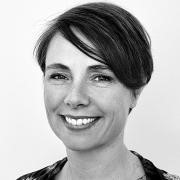 Malene Birkebæk
Fra Hjaltelin Stahl til Ogilvy
Julie Momsen Fredslund har forladt Hjaltelin Stahl til fordel for Ogilvy, hvor hun fortsætter med at have fokus på customer relations management. Den nye titel er chef for kunder, CRM og loyalitet. Julie har tidligere i en periode på fire år været ansat hos OgilvyOne.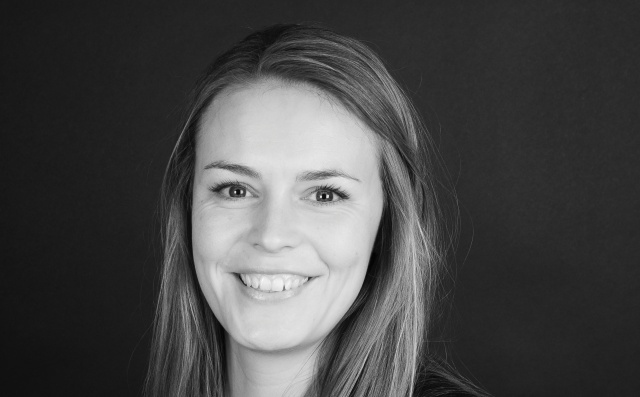 Julie Momsen Fredslund
Udnævnelse hos Carlsberg
Henrik Friis Fredvig er udnævnt til vice president for Carlsberg Danmarks on trade forretning. Han har været hos Carlsberg siden 2008 med en kort afstikker til Eva Solo.
Ny partner hos Ackermann
Teis Boysen, der har været kundeservicechef hos bureauet Ackermann siden sommeren 2018, er indtrådt som partner og udnævnt til CCO. Teis har tidligere været partner og CMO hos Hangar Music Group. Han har en master i virksomhedsledelse fra RUC.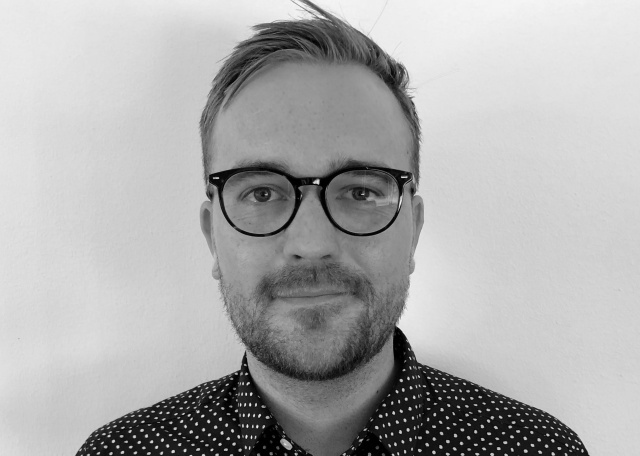 Teis Boysen
Bogholder til No Zebra
Marie-Louise Jarland er startet som bogholder hos No Zebra. Hun kommer fra Europcar, hvor hun var økonomimedarbejder.
Skiltetekniker til Buchs
Hos Buchs har man ansat Isabel Søndergaard som skiltetekniker. Isabel har været ansat ved Arsa Skilte i Aalborg.
Direktør med ansvar for kommunikation og marketing til Dansk Formuepleje
Ole Madsen skifter fra Spar Nord og et job som chief digital officer og chief commercial officer til Dansk Formuepleje. Her skal han være direktør med ansvar for kommunikation og marketing. Ole har været i Spar Nord i femten år, men har også en fortid hos Ogilvy som tekstforfatter.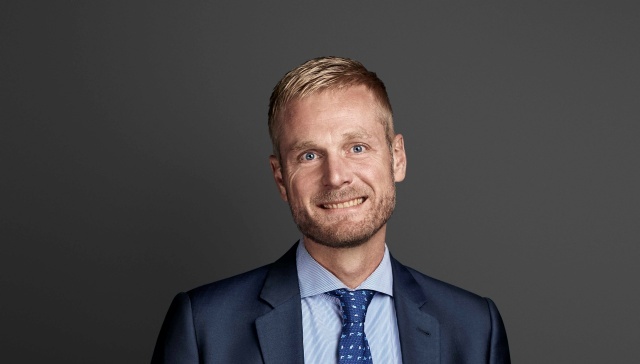 Ole Madsen
Ny driftsansvarlig hos Advice
Efter at CCO hos Advice, Mikkel Havelund, er skiftet til Danmarks Naturfredningsforening, er Gry Kjems udnævnt til head of operations. Gry har været hos Advice i fem år og har bl.a. opbygget en HR-afdeling på bureauet.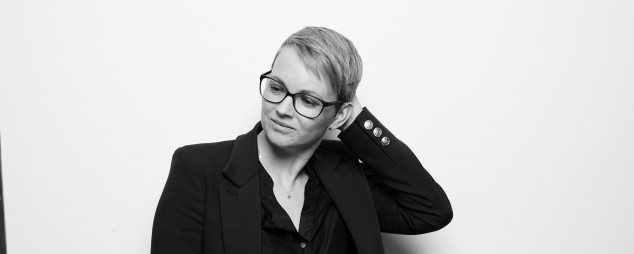 Gry Kjems
Fra Designit til Stykka
Rasmus Daniel Taun er skiftet fra et job som marketing lead hos Designit til head of business development & brand hos kontorvirksomheden Stykka.
Rasmus er uddannet cand.oecon fra Aarhus Universitet.