GoBoat henter ny CMO fra Bolius
Eric Ziengs får som CMO for Goboat ansvaret for al markedsføring og kommunikation. Han kommer fra en stilling som leder for udbredelse og relationer hos Bolius.
Eric Ziengs har desuden markedsføringerfaring bl.a. fra sin podcast Help Marketing og bogen af samme navn.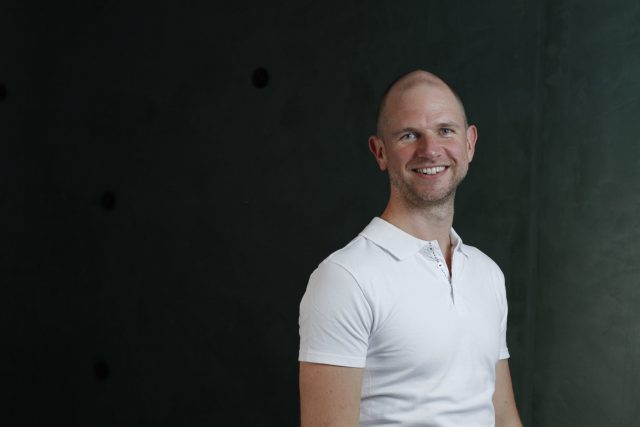 Eric Ziengs
Ny kommunikationsansvarlig til Copenhagen Airports
Kathrine Bruun forfremmes til head of community-, internal communication & corporate brand hos Copenhagen Airports, hvor hun har arbejdet siden 2019.
Kathrine Bruun har tidligere været ansat ved bl.a. Landsorganisationen i Danmark og Socialdemokraterne, og har en kandidat i statskundskab fra KU.
Ny marketing director i Rockwool i Norden
Susanna Beranova er ny marketing director for Rockwool i Norden. Hun bliver ansvarlig for Rockwools kundevendte og eksterne aktiviteter i Danmark, Norge, Sverige og Finland og bliver en del af Rockwool Nordics' øverste ledergruppe.
Susanna Beranova har tidligere været forskningsassistent på CBS og insights and strategy manager ved Reputation Institute. Senest kommer hun fra en tilsvarende stilling som marketing director i Velux Nordics.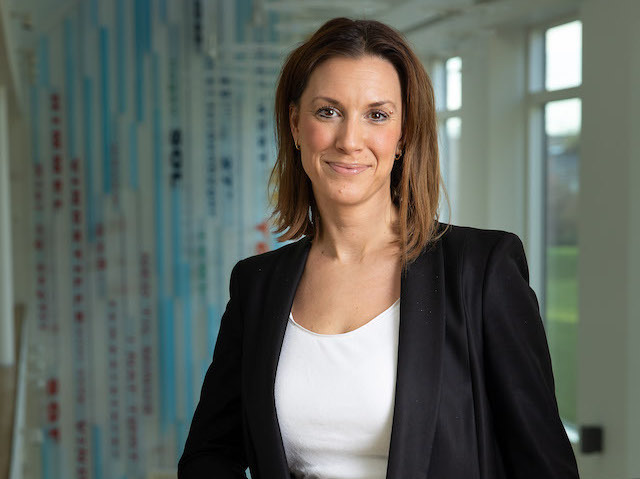 Susanna Beranova
Ansættelse til KK Marketing
Christian Kirkegaard indtrådte i KK Marketing som kompagnon den 1. juli og blev samtidig daglig leder af firmaet.
Han kommer fra et job som web traffic manager i Jysk Rejsebureau, hvor han har været siden 2012.
Ny managing partner i Geelmuyden Kiese
Karne Lykkebo er udnævnt som ny managing partner i Geelmuyden Kiese Gruppen. Karne Lykkebo fortsætter også i rollen som managing partner for Geelmuyden Kieses (GK) danske afdeling. Hans Geelmuyden træder samtidig ud af den daglige ledelse, og fortsætter som bestyrelsesformand i GK Gruppen og som seniorrådgiver i GK.
Karne Lykkebo har arbejdet hos GK i Danmark i ni år. Hun har været partner de seneste fire, og har siddet i GK's skandinaviske ledergruppe siden juni 2018. Karne har en kommunikationsfaglig baggrund, og rådgiver inden for kampagnekoncepter, brandopbygning, PR, krisehåndtering og issues management.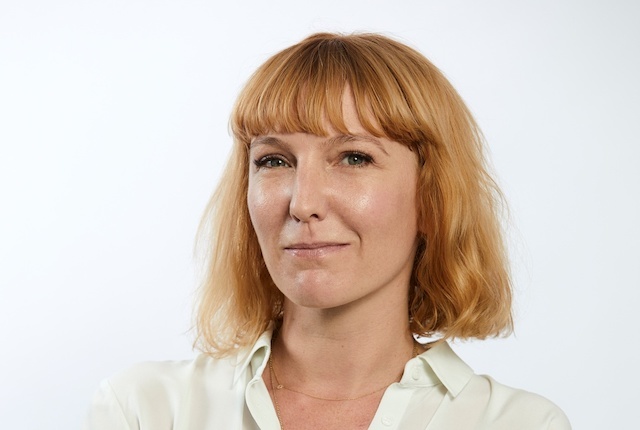 Karne Lykkebo
Ny CMO i JumpStory
Christoffer Larsen bliver ny CMO i JumpStory, hvor han skal stå for JumpStory's globale markedsføring og brand.
Christoffer Larsen er tidligere dataanalytiker hos mediebureauet Wunderman, head of demand generation ved Falcon.io, VP of marketing hos Famly og senest VP of marketing hos TwentyThree.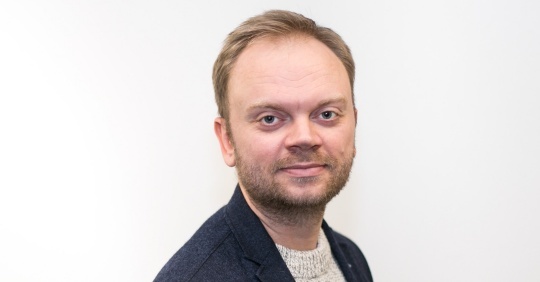 Christoffer Larsen
Forfremmelse i Spring Production
Lone Søndergaard Larsen er forfremmet til COO i Spring Production, hvor hun tidligere har været global client service director i bureauets Vietnam-afdeling.
Før har Lone Søndergaard Larsen bl.a. været ved Republica, Smartbox og Haribo, som marketingchef.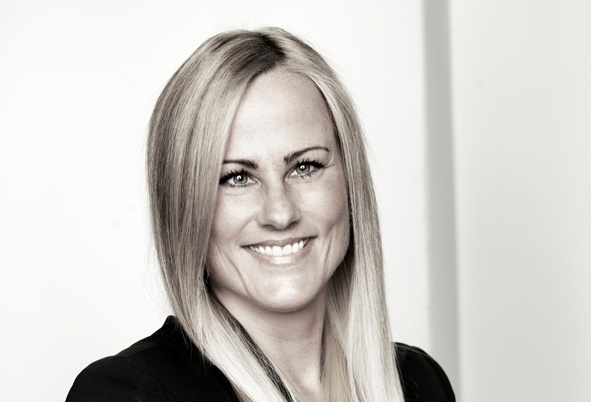 Lone Søndergaard Larsen
Forfremmelse i Designit
Puk Sjeldan bliver ny global brand experience lead hos Designit. Hun har været i designvirksomheden i næsten ni år – fem år som global employee experience lead og 3 år som people and operations manager.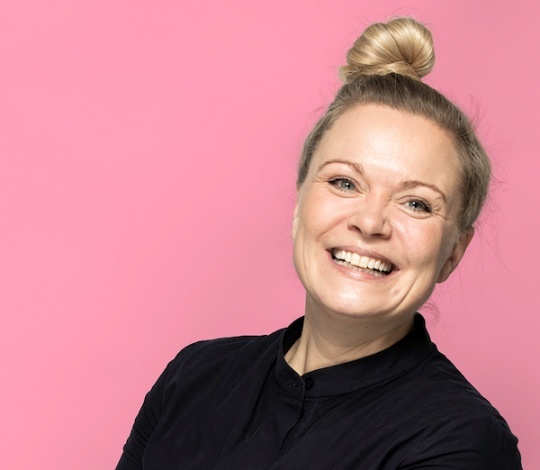 Puk Sjeldan
Pressekonsulent til JP/Politikens Forlag
Mette Rou Lund stopper som kommunikationskonsulent hos Tivoli, da stillingen nedlægges. Hun starter i en projektansættelse som pressekonsulent hos JP/Politikens Forlag medio august.
Mette Rou Lund har tidligere været ansat ved bl.a. HBO Nordic og Aller Media og har en kandidat i journalistik og psykologi fra RUC.
Ny chef til Jysk Fynske Medier
Lasse Honoré får udvidet sit ansvarsområde, når han går fra at være sponsorchef til marketing- og sponsorchef i Jysk Fynske Medier, hvor han har været i knap fem år.
Lasse Honoré har en bachelor i HA-Sport og eventmanagement fra SDU.
Nyuddannet til Obsidian Digital
Emil Guldbrandsen er netop blevet cand.comm i kommunikation og virksomhedsstudier fra RUC og har fået job hos Obsidian Digital som associeret konsulent.
Før har Emil Guldbrandsen været i praktik hos Valuer.ai og desuden arbejdet hos MaxMee som digital marketing manager.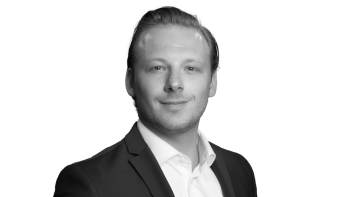 Emil Guldbrandsen
Marketingchef til Patrade
Lisbeth Kempel er ny marketingchef hos Patrade. Hun kommer fra en stilling som marketingdirektør hos erhvervsmægleren Colliers.
Lisbeth Kempel har 7 års marketing- og konmunikationserfaring fra GTS-instituttet AgroTech samt 7 års bureauerfaring som kontaktchef hos Envision.
Hun har en HD i afsætningsøkonomi fra Aarhus BSS, hvor hun også har en executive master i strategisk virksomhedskommunikation.
Ny ansættelse til eCapacity
Julie Bastrup er ny digital analytics & optimization consultant hos eCapacity. Hun kommer fra Epinion som seniorkonsulent.
Julie Balstrup er uddannet i marketing fra Aarhus BSS. Tidligere har hun bl.a. erfaring fra Arla Foods, hvorfra hun skrev sit speciale.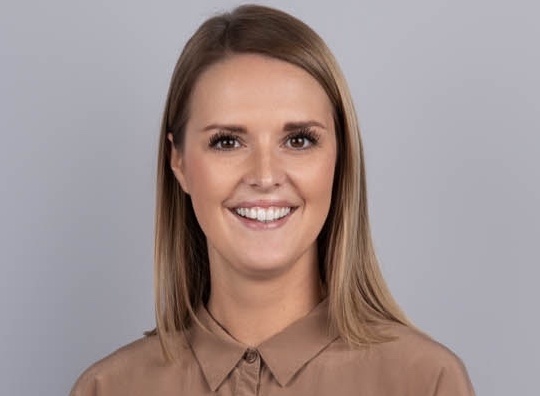 Julie Bastrup
Presserådgiver vender tilbage til Have
Peter Pishai Storgaard vender tilbage som presserådgiver i Have (tidl. Have Kommunikation) efter to måneder væk fra virksomheden, hvor han startede i 2017.
Han er uddannet hos DMJX og har desuden også erfaring som redaktør og journalist fra Regnsky.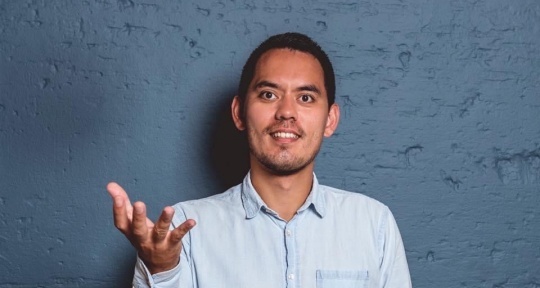 Peter Pishai Storgaard
Digital brand manager til Arla Foods
Efter tre år i Bauhaus starter Anne Lykke Sørensen i Arla Foods som digital brand manager. Hun har tidligere erfaring fra No Zebra som digital marketing konsulent og fra Silvan som ansvarlig for de sociale medier.
Anne Lykke Sørensen har en cand.mag i medievidenskab fra Aarhus Universitet.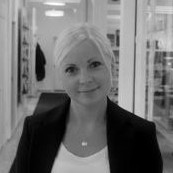 Anne Lykke Sørensen
Nyoprettet marketingstilling hos Esoft
Ane Kirk Andersen starter hos Esoft i en nyoprettet stilling som chief marketing & innovation officer. Før var hun ansat hos kommunikationsbureauet Step som chef for nye medier og marketing.
Ane Kirk Andersen har tidligere arbejdet hos reklamebureauet Fingerspitz og som CRM & marketingkonsulent hos Jensen Bøfhus.
Hun har en kandidat fra SDU i international virksomhedskommunikation.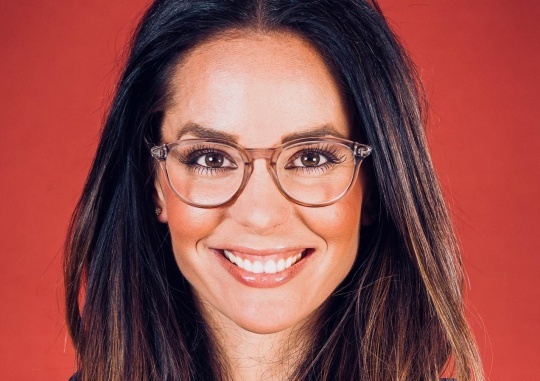 Ane Kirk Andersen
Signatur får efter 25 år ny adm. direktør
Efter næsten 25 år som adm. direktør i Signatur stopper Lars Aleth-Thomsen og tiltræder i stedet stillingen som arbejdende bestyrelsesformand og fortsætter som medejer af Signatur.
Ny adm. direktør er Pernille Colding. Hun har arbejdet hos Signatur i over 20 år, og blev en del af bestyrelsen i 2016 og samme år blev hun også medejer.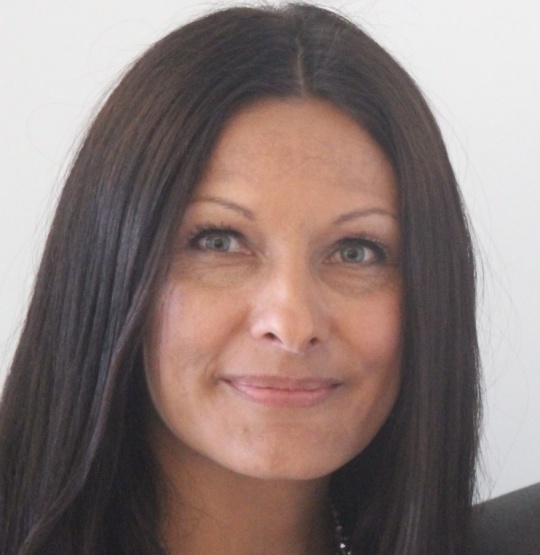 Pernille Colding
Digital marketing manager til Nordsense
Signe Ørvad starter som digital marketing manager i Nordsense. Før var hun ansat ved bureauet Impact som senior digital marketing konsulent.
Signe Ørvad har erfaring som marketingkonsulent hos Falck og kommunikationskonsulent hos Dansk Handicap Forbund. Hun har desuden en cand.comm i kommunikation fra RUC.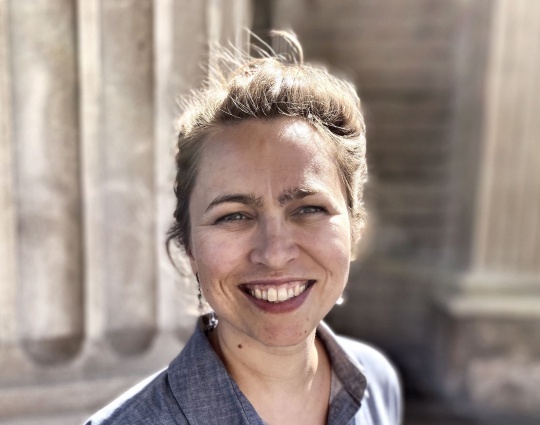 Signe Ørvad
Global press officer til Lego
Benjamin Hjorth er ny global press officer hos Lego. Han kommer fra Lead Agency, hvor han var ansat som chefrådgiver.
Benjamin Hjorth har desuden bureauerfaring fra sine 5 år hos Geelmuyden Kiese. Han har en kandidat fra Danmarks Medie og Journalisthøjskole.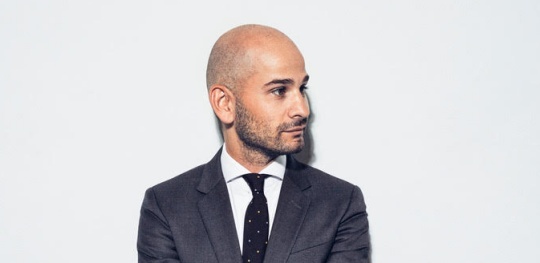 Benjamin Hjorth
Ny head of marketing til Pixizoo
Mads Ross Bugge er pr. 1. august tiltrådt som head of marketing i Pixizoo, hvor han får ansvaret for at drive og udvikle virksomhedens marketingaktiviteter i hele Norden.
Mads Ross Bugge kommer fra en stilling som head of projects hos det aarhusianske digital marketing bureau Kynetic.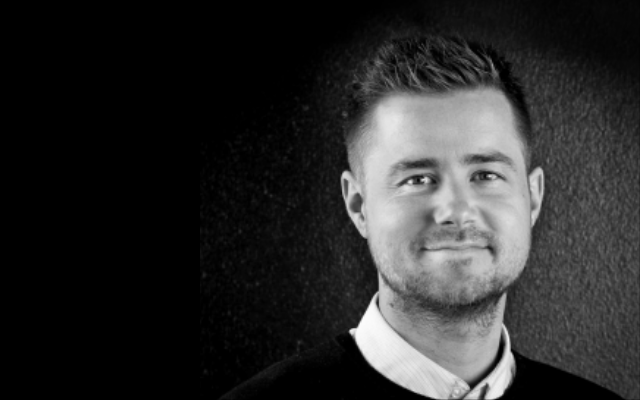 Mads Ross Bugge
Marketingansvarlig til Nibe Festival
Maria Holch Skriver er ansat som marketingansvarlig for Nibe Festival.
Maria Holch Skriver er uddannet cand.ling.merc. i Virksomhedskommunikation fra Handelshøjskolen i Århus. Tidligere har hun bl.a. været kommunikationsmedarbejder og social media manager hos Telia Danmark.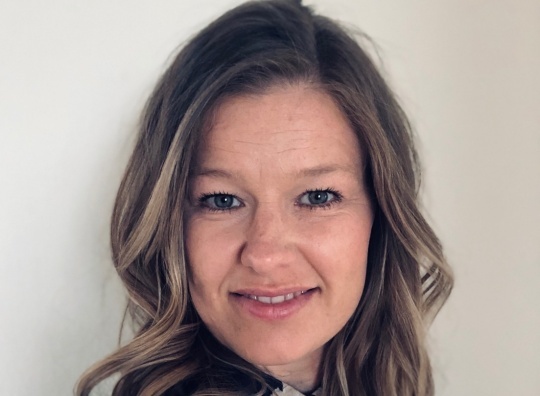 Maria Holch Skriver
Business development & marketing manager til Mindjumpers
Christine Hærslev Glenting er pr. 1. august ansat som business development & marketing manager hos Mindjumpers, hvor hun også vil indgå i ledelsesteamet.
Christine Hærslev Glenting har tidligere erfaring som bl.a. selvstændig konsulent og som head of sales og relations hos Brandvenue. Senest har hun været hos Agenda Group, hvor hun var client director.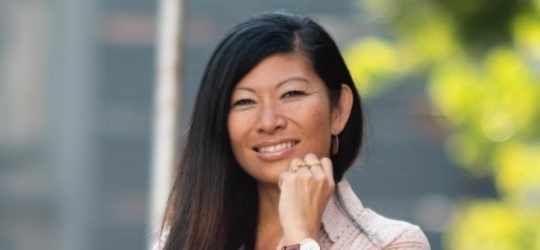 Christine Hærslev Glenting
SoMe og content manager til Onlineplus
Pernille Flensted ansættes pr. 24. august som ny SoMe og content manager hos Onlineplus.
Pernille Flensted er uddannet markedsføringsøkonom og bachelor i Digital Konceptudvikling fra Erhvervsakademiet Lillebælt.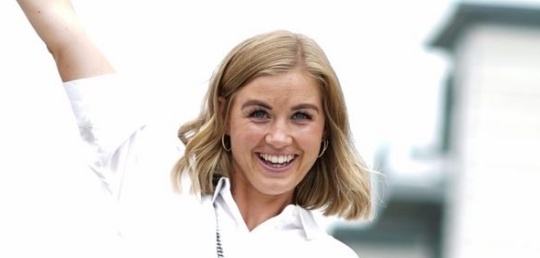 Pernille Flensted
Head of brand, communications og marketing hos Nordea
Ulrika Romantschuk tiltræder 1. november en nyoprettet stilling som head of brand, communications og marketing hos Nordea. Samtidig træder hun ind i gruppens ledelsesteam.
Ulrika Romantschuk kommer til stillingen fra Fazer Group, hvor hun var executive vice president, kommunikation og branding. Tidligere har hun erfaring fra Aktia Bank Plc og Nordic Investment Bank.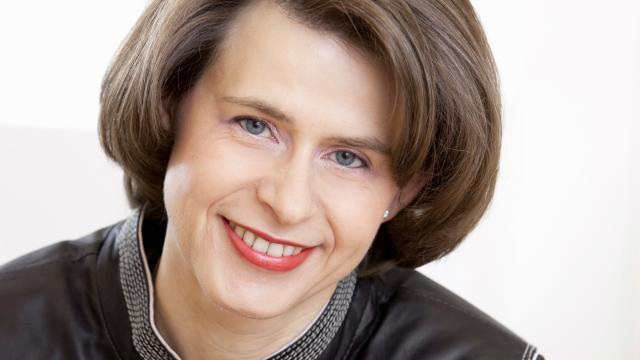 Ulrika Romantschuk
Ny direktør til Napica
Efter 12 år med Mathias Grüttner som direktør hos Napica og datterbrandet Rhetorica, overtager Kim Ege Møller direktørstolen i midt august.
Kim Ege Møller er uddannet journalist og har en karriere som kommunikations og ledelsesrådgiver, senest som direktør for den danske afdeling af kommunikationsvirksomheden Publicis MSL.