Google-marketingchef til Httpool
Lars M. B. Anthonisen er ansat som global vice president marketing hos Httpool. Han kommer fra Google, hvor han var head of marketing med ansvar for Singapore, Malaysia & Sydasien.
Lars M. B. Anthonisen har tidligere været bl.a. regional director hos Mediacom i Singapore med ansvar for APAC, CMO hos Adform og digital marketing manager hos Initiative Universal Media.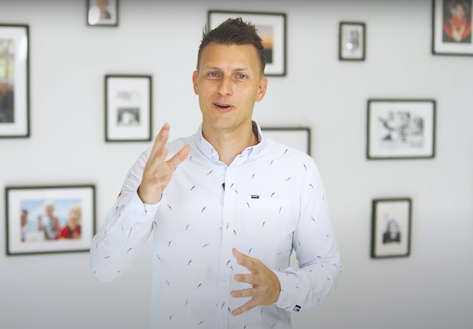 Lars M. B. Anthonisen
To nye folk hos Nord DDB
Pernille Boye er tiltrådt som senior account manager hos Nord DDB, hvor hun bliver en del af bureauets McDonald's-hold. Hun kommer fra Black Rabbit, hvor hun var kontaktchef.
Tidligere har hun bl.a. været senior marketingkonsulent hos Tryg Forsikring, account director hos BBDO og account executive hos Bates Copenhagen.
Signe Kierkemann Rosenørn er ansat som account manager hos Nord DDB, hvor hun også slutter sig til McDonald's-teamet. Hun kommer fra en stilling som project manager hos Kunde & Co.
Signe Kierkemann Rosenørn er uddannet professionsbachelor i medieproduktion og ledelse fra DMJX.
Seniorkonsulent til Wexo
Ronni Hansen er ansat som senior PIM consultant hos Wexo i Aalborg. Her skal han stå i spidsen for en nyoprettet PIM-afdeling. Han kommer fra Norriq, hvor han var ecommerce-konsulent.
Tidligere har han bl.a. været adjunkt ved UCN, hvor han underviste i software- og webudvikling.
Ronni Hansen er uddannet markedsføringsøkonom og har også en bachelor i software development og computer science fra UCN i Aalborg.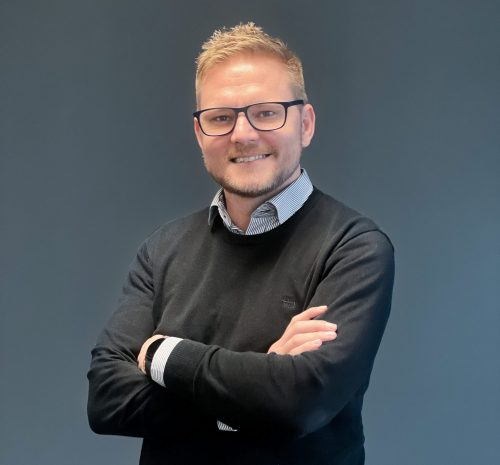 Ronni Hansen
Fra Dentsu til Brandhouse/Subsero
Ann Christina Bækdal er ansat som client director, digital hos Brandhouse/Subsero. Hun kommer fra Dentsu, hvor hun var senior consultant.
Tidligere har hun bl.a. været transition officer hos GroupM, account director hos Hjaltelin Stahl og client service director hos Responsive.
Ann Christina Bækdal er uddannet kandidat i historie fra SDU og har en HD i afsætning og marketing fra CBS.
Brandchef til Sjöstrand Coffee Concept
Rasmus Zepernick Jensen er ansat som head of brand hos svenske Sjöstrand Coffee Concept. Han kommer fra Pong, hvor han var art director.
Tidligere har han bl.a. været art director hos Brandhouse og art director hos CP+B Copenhagen.
Rasmus Zepernick Jensen er bachelor fra Skolen for Visuel Kommunikation.
En forfremmelse og en ansættelse hos &Co.
Claus Collstrup er forfremmet til creative director hos &Co., hvor han hidtil har været senior art director & partner.
Claus Collstrup har tidligere været bl.a. senior art director hos Hjaltelin Stahl, hvor han også stod i spidsen for udviklingen af nye talenter, senior art director hos Ogilvy og art director hos Courage!
Samtidig er Søren Langkjer Ravn blevet ansat som strategisk planner. Han kommer fra Hjaltelin Stahl. Tidligere har han arbejdet hos bl.a. Responsive og Magnetix by Isobar (nuværende Merkle).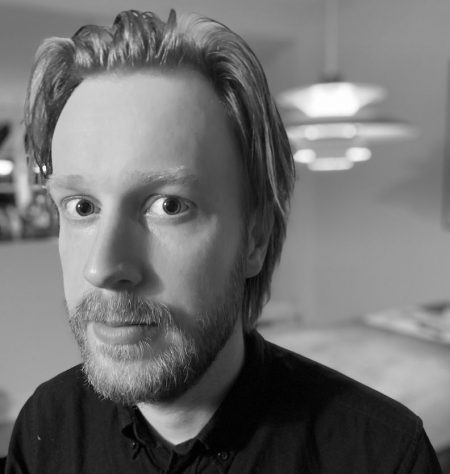 Søren Langkjer Ravn
Ny rektor for DMJX
Julie Sommerlund er udpeget som ny rektor for Danmarks Medie- og Journalisthøjskole. Julie Sommerlund har arbejdet med ledelse af videregående uddannelser de seneste 15 år – herunder som dekan på RUC, hvor hun i dag er øverste chef for kommunikations- og journalistuddannelserne.
Hun afløser prorektor Jens Grund Pedersen, der siden juni 2021 har fungeret som konstitueret rektor, efter at Trine Nielsen fratrådte stillingen som rektor i foråret 2021. Jens Grund Pedersen vender dermed tilbage til sin stilling som prorektor, ligesom Helle Kryger Aggerholm, der har været konstitueret prorektor, vender tilbage til stillingen som forsknings- og udviklingschef.
Julie Sommerlund har tidligere været bl.a. afdelingsleder på Kunstakademiets Designskole og underviser på CBS.
Hun er uddannet kandidat i moderne kultur og kommunikation fra Københavns Universitet.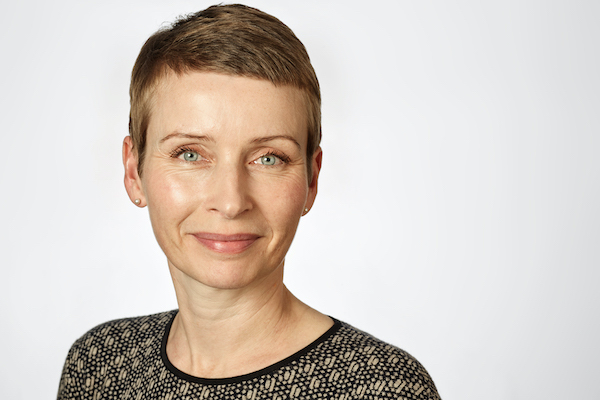 Julie Sommerlund
Senior manager til Impact
Thomas Wosylus er tiltrådt som senior manager & senior project manager hos Impact, hvor han blandt andet skal projektlede kundeprojekter og sidde som en del af afdelingsledelsen i en af Impacts fire forretningsenheder.
Thomas Wosylus kommer fra Knowit Experience hvor han har siddet som senior project manager og team lead. Tidligere har han været hos Klean som project lead og scrum master samt hos Salling Group som scrum master.
Thomas Wosylus er uddannet cand.mag i medievidenskab med sidefag i datalogi fra Aarhus Universitet.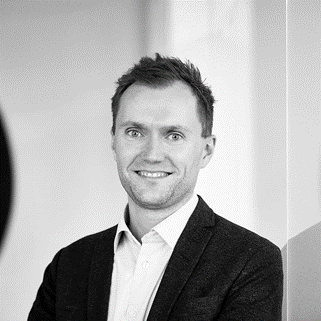 Thomas Wosylus
Brand manager fra Danske Spil til PlayStation
Marc Hyldegaard er ansat hos Nordisk Interaktive, der er en del af PlayStation, hvor han får ansvar for brand og community engagement i Danmark, Norden og Baltikum. Han kommer fra Danske Spil, hvor han var brand manager for sports marketing hos Oddset.
Marc Hyldegaard er uddannet kandidat i international business and communication fra CBS.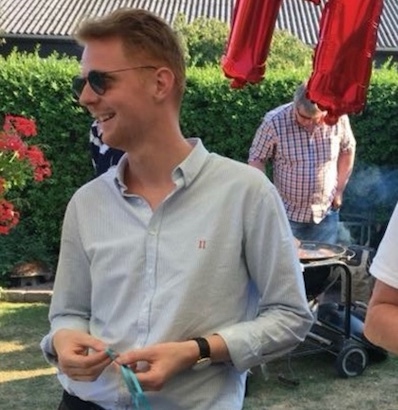 Marc Hyldegaard
Producer til GF Forsikring
Erik Høirup er ansat som producer i afdelingen presse og kommunikation hos GF Forsikring. Han kommer fra Schmidst Radio, hvor han var kreativ producer.
Tidligere har han bl.a. været direktør og kreativ producer i sit eget produktionsselskab, FatCat Film, som han kørte i godt 24 år.
Fra YouSee til FDM
Susanne Sørensen er ansat som teamleder for brand og MarCom hos FDM. Hun kommer fra YouSee, hvor hun var senior brand manager.
Tidligere har Susanne Sørensen bl.a. været brand- og marketingansvarlig for DR2, P1 og P4 hos DR og været ansat i 10 år hos Discovery – senest som marketing manager med ansvar for Kanal 5.
UI-designer til Valtech
Camilla Buhauer er ansat som UI-designer og konsulent hos Valtech i Aarhus.
Hun er uddannet multimediedesigner fra Erhvervsakademi Aarhus.
Marketingchef til Comwell-kæden
Jacob Grewe Bentzen er ny marketingchef hos hotelkæden Comwell. Han kommer fra en lignende stilling hos rejsebureauet Kilroy. Tidligere har han været ansat hos SAS, Tryg og Ogilvy.
Jacob Grewe Bentzen er uddannet HD (A) ved CBS.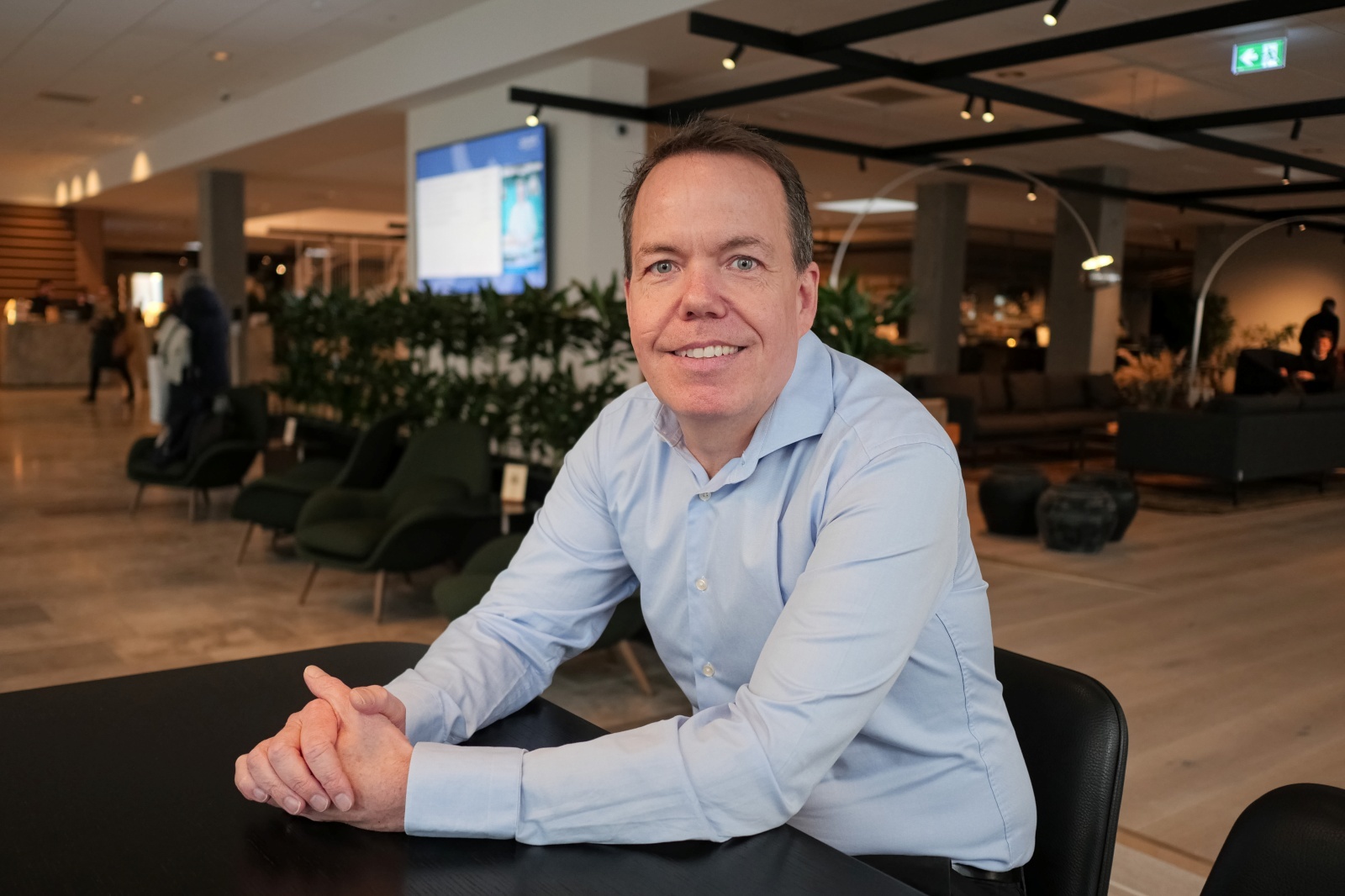 Jacob Grewe Bentzen
CMO til European Lifecare Group
Malene Paulli Buchvald er ansat som CMO hos European Lifecare Group, hvor hun får ansvar for marketing, BI og portfolio management. Hun kommer fra Falck, hvor hun har været ansat i otte år – senest som marketing director.
Tidligere har Malene Paulli Buchvald været bl.a. marketing director hos Staples Denmark, CMO hos Blue Ocean Venture Company og nordisk marketingchef hos Bonnier Publications.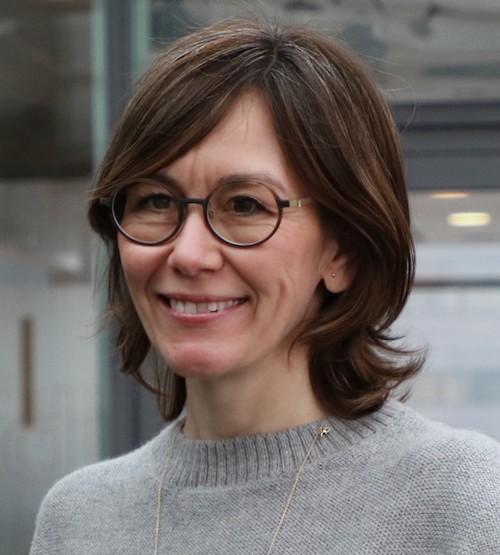 Malene Paulli Buchwald
Forfremmelse til VP corporate communications hos Orifarm
Martin Broberg er forfremmet til vice president corporate communications hos Orifarm. Han har siden ansættelsen i august sidste år været kommunikationsdirektør. I sin nye stilling får han også ansvar for public affairs.
Tidligere har Martin Broberg været bl.a. kommunikationschef hos Nestlé i Danmark, senior communication consultant (emerging markets) hos Mærsk, kommunikationschef hos DTL og kommunikations- og marketingchef hos ABB.
Designer til Creative Zoo
Maria Gry Bøndergaard er ansat som designer hos Creative Zoo. Hun kommer fra en stilling som art director hos CO3, hvor hun har været ansat de seneste 10 år.
Før det har hun bl.a. været art director hos Marginal Reklamebureau og grafisk designer hos Gran Living.
Senior marketing manager til Bright Star Studios
Casper Hessner Svane er ansat som senior marketing mangaer hos Bright Star Studios. Han kommer fra Arval BNP Paribas Group, hvor han var digital marketing manager.
Tidligere har han bl.a. været brand & digital manager hos Tubberware i Norden, marketing manager hos Venture Cup Denmark og production coordinator hos Campfire.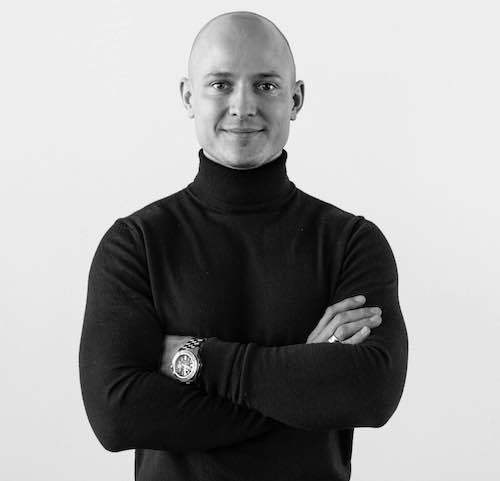 Casper Hessner Svane