Orbit Red får ny CEO
Hos Orbit Red bytter man rundt på to ledelsesfunktioner. Thomas Nolsøe bliver ny CEO, mens den hidtidige CEO, Thomas Thorstholm, får en ny rolle som chief strategy officer, hvor han skal videreudvikle produkter,processer og platforme.
Thomas kom til Orbit Red som partner i oktober sidste år fra Brandhouse, hvor han var CEO i halvandet år.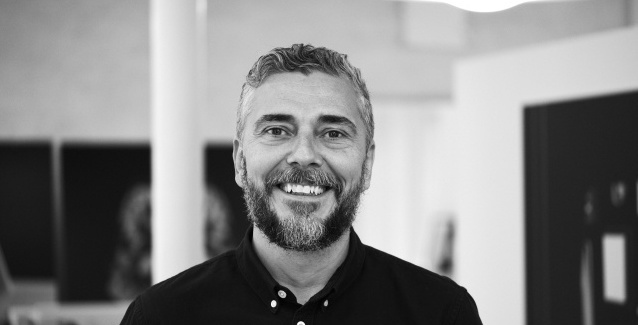 Thomas Nolsøe
Business partner til Mindshare
Andreas Hedensten er ny businesss partner hos Mindshare, hvor han skal arbejde med PR og kommunikation.
Han har senest været ansat som senior consultant hos RelationsPeople. Før det var han hos Hill+Knowlton Strategies som account director.
Andreas har en kandidat i kommunikation fra SDU
To nye client service directors til Valtech Copenhagen
Laus Breyen-Vinding og Peter Martin Rud Hansen starter hos Valtech Copenhagen. Begge som client service director.
Laus var før ansat som delivery director hos Nodes. Her var han i over tre år – i tre forskellige stillinger. Laus har desuden været ansat hos henh. Sunrise og Lund & Co. Han har en kandidat fra CBS i økonomi og marketing.
Peter kommer fra en stilling som chief commercial officer hos Adapt Group. Her var han i to år og før det var han også hos Sunrise, som kontaktdirektør. Peter har en kandidat fra CBS i marketing.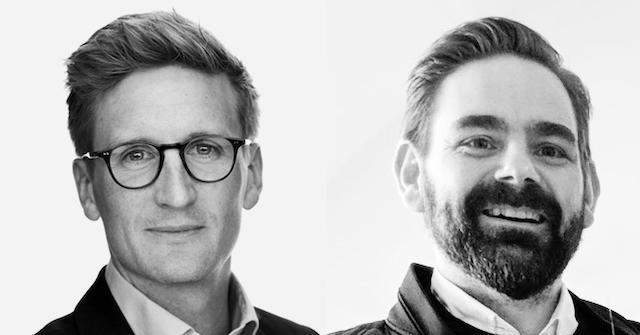 Laus Breyen-Vinding til venstre, og Peter Martin Rud Hansen til højre
Direktør til Novicell
Søren Lægaard tiltræder stillingen som direktør for international forretningsudvikling hos Novicell i København. Herfra skal han være med til at styrke Novicells internationale forretning, der bl.a. tæller afdelinger i London, Madrid, Barcelona og Oslo.
Søren Lægaard kommer til Novicell fra en stilling som group vice president, program management hos Virgin Mobile MEA i Dubai, hvor han siden 2015 har haft ansvaret for at opbygge Virgin Mobiles forretning i De Forenede Arabiske Emirater.
De seneste 15 år har han hovedsageligt arbejdet med at opbygge teleselskaber i Mellemøsten. Først som udstationeret for TDC i Oman og senere hos selskaber i henholdsvis Bahrain og De Forenede Arabiske Emirater.
Fra 2009 til 2010 var han tilbage i Danmark som direktør for Boligsiden.dk, hvor han i øvrigt også stiftede bekendtskab med Novicell, som på det tidspunkt var bureau for Boligsiden.dk.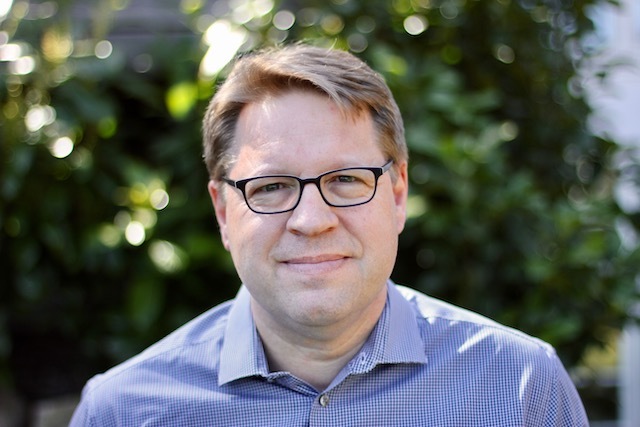 Søren Lægaard
Salgs- og marketingsdirektør til Brandfactory
Michael Barfoed har d. 1. maj sin første arbejdsdag hos Brandfactory som salgs- og marketingdirektør.
Han kommer fra AFA JCDecaux, hvor han har været i knap fem år som bl.a. chief sales officer.
Forinden har Michael bl.a. været ansat hos dagbladet Børsen, hvor han var i knap 10 år.
Michael har en kandidat i marketing og virksomhedsøkonomi.
Forfremmelse i Danske Bank
Camilla Dahl Hansen er blevet forfremmet til head of societal impact og sustainability i Danske Bank, og bliver dermed en del af lederteamet i Danske Bank.
Camilla har været i Danske Bank i over 13 år og har i den tid varetaget flere forskellige stillinger.
Før Danske Bank var hun bl.a. hos McKinsey & Company og Integral.
Hun har en kandidat i strategi, organisation og management fra CBS.
VP til Nykredit
I maj starter Joachim Wahl som VP i Nykredit. Her skal han lede customer experience management & CRM.
Joachim kommer fra en stilling som vice president i Alm. Brand.
Han har en kandidat i computervidenskab og økonomi fra CBS.
Fra Mediacom til Mærsk
Maj Uldall Houmøller er ny global senior media manager hos A.P. Møller – Mærsk. Hun kommer fra et job som client service director hos Mediacom, hvor hun har været ansat i knap 10 år.
Maj er uddannet cand.merc. i marketing fra Handelshøjskolen i Aarhus.
Kommunikationschef til Danica Pension
Danica Pension har ansat Tim Smidemann som kommunikationschef. Jobskiftet betyder, at Tim har sagt farvel til Ulveman & Børsting, hvor han var senior advisor.
Tim har før været ansat hos Danica Pension i 2018, hvor han var presseansvarlig.
Han har en professionsbachelor i journalistik fra DMJX.
Tidl. Splay One-chef nu marketingchef hos Aurora/Deltaco
Tidligere country manager hos Splay One, Adrian Langer, starter som marketingchef hos Aurora/Deltaco den 1. juni. Han startede for tre måneder siden hos Racket Club, men er stoppet igen fordi virksomheden som andre blev ramt af covid-19.
Han har en bachelor fra ITU i digitale medier og design.
Marketing manager til NGI Nørresundby
Birgit Bisgaard er blevet ansat som barselsvikar hos NGI Nørresundby som marketing manager.
Før har hun siddet 14 år hos Knauf som marketingkoordinator, og 14 år hos Stadsing som bl.a.eksportassistent og marketingkoordinator.
Marketingkoordinator til Steens Group
Lene Knudsen er ansat som marketing koordinator i Steens Group.
Senest har Lene arbejdet som graphical marketing coordinator hos Dantherm og tidligere i samme stilling hos Vikan.
Lene har desuden en lang række af ansættelser som grafiker fra blandt Ideel Reklame og Arco Grafisk.
Ny kommunikations- og projektmedarbejder til Boghandlerforeningen
Christine Lind Ditlevsen er ny kommunikations- og projektmedarbejder hos Boghandlerforeningen.
Christine har været redaktør hos Kforum i en årrække og derefter redaktør for Kristeligt Dagblad.
Hun har desuden udgivet bogen 'Fredag lørdag søndag', som blev indstillet til Bogforums Debutantpris og Læsernes Bogpris 2016.
Christine har en kandidat i religionsvidenskab fra Aarhus Universitet.
Presserådgiver til Radikale Venstre
Marie-Louise Rafn er ny presserådgiver hos Radikale Venstre. Her starter hun efter fire års ansættelse hos TV 2/Bornholm som studievært, redaktør og reporter.
Marie-Louise har en professionsbachelor fra DMJX.
To nye til Copus' bestyrelse
Kommunikationsbureauet for iværksættervirksomheder, Copus, udvider sin bestyrelse med to: Jesper Theil Thomsen og Søren Munk Hansen.
Jesper er CEO og medstifter af Soundboks, og Søren er iværksætter og advokat hos Highbridge.