Senior manager til SAS
Rikke Sternberg er ansat som senior manager, communications and content localization i SAS for Norden og UK/Irland. Senest har hun været selvstændig indenfor content og strategi.
Rikke Sternberg har tidligere været bl.a. partner og chef for content strategy i Make Sense Film og TV, direktør og partner i Mannov og journalist hos Computerworld Online.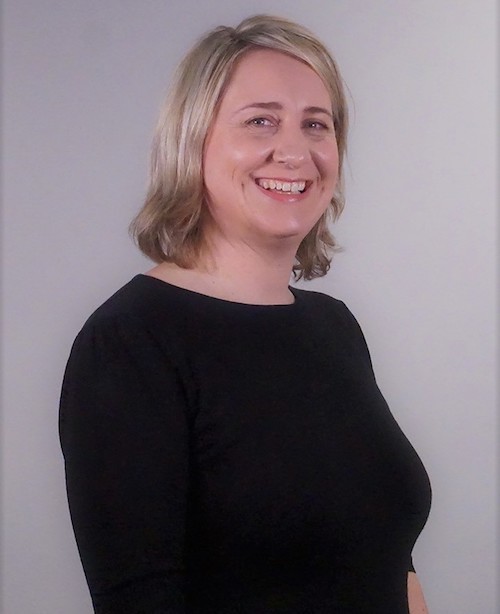 Rikke Sternberg
Digital marketing manager til Freeway
Anne Sofie Tovgaard Kjeldsen er ansat som digital marketing manager i Freeway, hvor hun skal udvikle e-mail- og SoMe-indsatser for en række af koncernens virksomheder, som bl.a. er Dating.dk, Avisen.dk, og Concept.dk. Hun kommer fra samme stilling i webshoppen Liseborg.dk. Tidligere har hun bl.a. været costumer success manager hos Brandheroes.
Anne Sofie Tovgaard Kjeldsen er uddannet markedsføringsøkonom fra Erhvervsakademi Dania.
Forfremmelse i Searchmind
Line Bork Nielsen er forfremmet til marketing automation lead hos det aarhusianske bureau Searchmind. Tidligere var hun marketing automation specialist.
Line Bork Nielsen har tidligere været social media & content specialist hos Woden og social medie-konsulent hos Søgemedier. Hun er uddannet professionsbachelor i communication & media strategy fra VIA University College.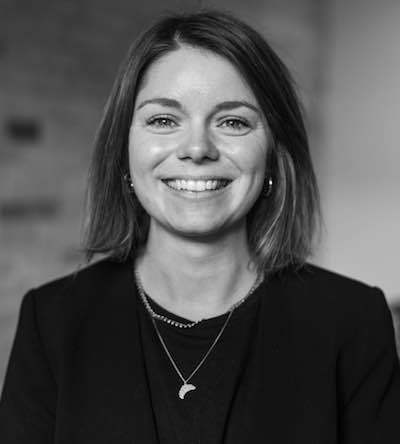 Line Bork Nielsen
Public affairs director til Rud Pedersen
Christian Hannibal tiltræder 1. august stillingen som public affairs director hos Rud Pedersen, hvor han også bliver klyngeleder. Han har senest været selvstændig konsulent inden for public affairs og strategisk kommunikation.
Christian Hannibal har tidligere været digitaliseringspolitisk chef hos Dansk Industri og specialkonsulent i Ministeriet for Viden, Teknologi og Udvikling.
Senior kreativ fra Hjaltelin Stahl er jurymedlem ved LIA
Tim Pashen, der er senior creative hos Hjaltelin Stahl, er en del af juryen ved London International Awards (LIA). Her skal han bedømme kreativt arbejde i kategorien Radio & Audio and Podcast.
Tim Pashen har australske rødder og har tidligere været senior creative i bureauet The Monkeys i Sydney og copywriter hos Ogilvy & Mather i Melbourne.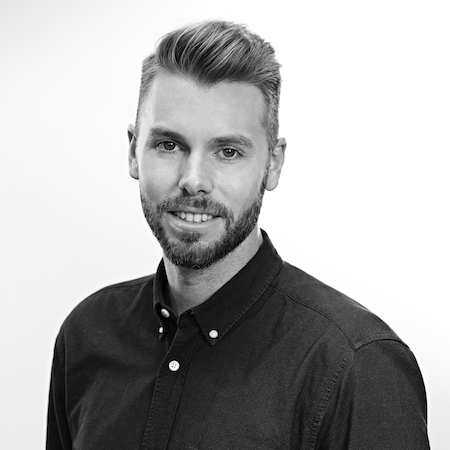 Tim Pashen
Fra NoZebra til Second Female
Andreas Rendtorff Skovmose er ansat som performance marketing specialist hos Second Female. Han kommer fra No Zebra, hvor han var digital marketing specialist. Tidligere har han været marketing- og kommunikationsmedarbejder hos Acubit i Aalborg.
Andreas Rendtorff Skovmose er uddannet kandidat i kultur, kommunikation og globalisering fra Aalborg Universitet.
Content specialist til Texta
Julie Wind er ansat som content specialist hos Texta. Hun kommer fra en stilling som marketingmedarbejder hos Proshop.dk.
Julie Wind er uddannet bachelor i kommunikation fra DMJX.
Project manager til Video People
Casper Ahlehoff Larsen er ansat som project manager hos produktionsselskabet Video People. Han har tidligere været bl.a. sportskommentator hos TV 3 Sport, mediechef for Køge Festuge, mediekonsulent og produktionsleder for Volleyball Danmark og reporter hos Ecosys Media.
Kommunikationsrådgiver til Ernst & Young
Rikke Namunyak Marott er ansat som storyteller & kommunikationsrådgiver hos Ernst & Young i København. Hun har senest været selvstændig kommunikatør.
Tidligere har hun bl.a. været journalist for executivemagazine.dk, selvstændig rådgiver & tekstforfatter og freelance journalist. Hun er desuden forfatter til dokumentarbogen 'Med Jacob Holdt i Amerika'.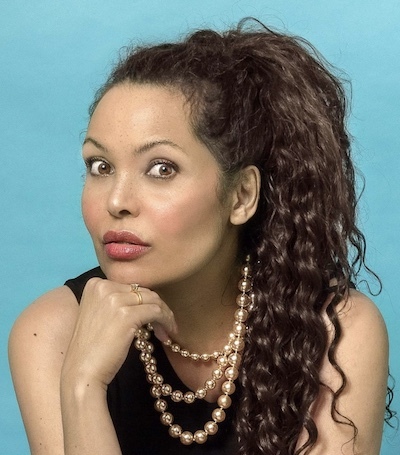 Rikke Namunyak Marott
Designer til AM Copenhagen
Jacob Pardoe er ansat som designer hos AM Copenhagen. Her skal han arbejde med identiteter og visuelle systemer. Han har tidligere været creative advisor for italienske Demon Footwear, brand designer hos Szpirt & Company og freelance graphic designer for Designhouse i London.
Jacob Pardoe er uddannet master of arts i design and visual communications fra Royal College of Art.
Tidl. global CEO for AdPeople bliver CEO i spilvirksomhed
Ronnie Job er tiltrådt som ny CEO i virksomheden Omnigame, der udvikler løsninger til online gaming – bl.a. online casinoer. Han overtager stillingen fra Rasmus Fincke, der bliver chief gaming officer i virksomheden.
Ronnie Job har de seneste år været bestyrelsesmedlem i bl.a. Danske Spil, Frankly og CEGO. Han stiftede i 1999 AdPeople, der var del af People Group, som i 2006 blev solgt til det globale bureaunetværk WPP. Siden blev han global CEO for AdPeople Worldwide.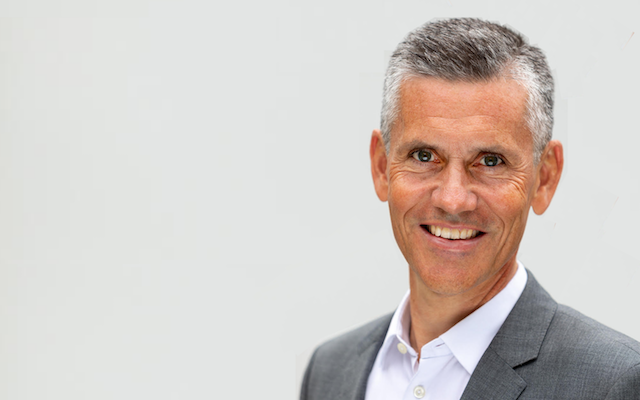 Ronnie Job