Client service director til Everland
Emilie Aagreen er ansat som client service director hos Everland. Her skal hun hjælpe designere, grafikere og brand-strateger med at rådgive regionale og internationale kunder.
Emilie Aagreen kommer fra Pearlfisher, hvor hun var client director. Tidligere har hun bl.a. været account director hos Dbox, account manager hos Egelnick and Webb og account manager hos Winkreative – alle i London.
Hun er uddannet master of social science fra SOAS University of London.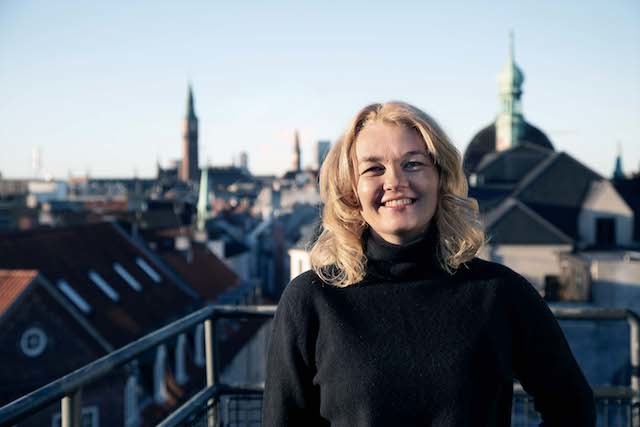 Emilie Aagreen
Iternum Digital får ny partner samt associate partner
Efter to år som digital marketing specialist og associate partner indtræder Rasmus Wilke nu i Iternum Digitals partnerkreds, som i forvejen tæller CEO, Bjørn Herbst, head of PPC, Claes Jensen, og head of SEO, Emil Hass.
Rasmus Wilke har tidligere arbejdet som hos Face Media, Atcore, Syntese Media, ligesom har han også siddet med influencer marketing hos We Are Cube og som strategisk direktør hos Gonzo Media, inden han startede hos Iternum Digital i 2019.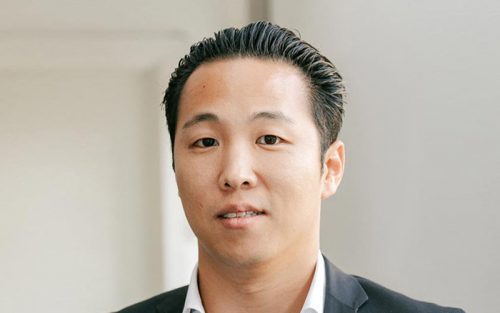 Rasmus Wilke
Udover Rasmus Wilke indtræder også head of SoMe, Katharina Herforth Rendtslev, som associate partner i bureauet.
Tidligere har hun været marketing communication consultant hos 3XN/GXN, digital marketing & project coordinator hos Ilva og campain manager hos Social Works.
Hun er uddannet markedsføringsøkonom og PBA i international business and marketing fra Erhvervsakademi Aarhus.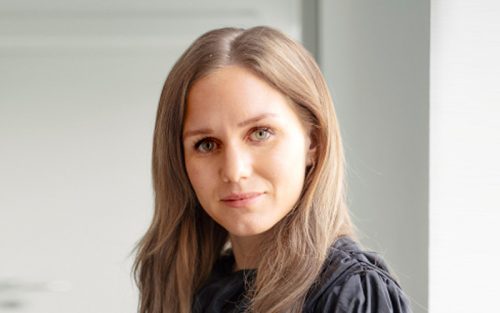 Katharina Herforth Rendtslev
SEM-konsulent til Refyne
Daniel Brammer Schwebs er ansat som SEM-konsulent hos Refyne, hvor han primært kommer til at beskæftige sig med Google Ads samt Google Shopping for Refynes kunder. Han kommer fra en stilling som PPC executive hos ComeOn Group på Malta.
Tidligere har han bl.a. været PPC specialist hos Sinful Group.
Daniel Brammer Schwebs har en bachelor i E-handel fra erhvervsakademiet i Aarhus.

Daniel Brammer Schwebs
Tidl. OTW-direktør vil skabe hjem for talenter og bureauer
Jonas Palmqvist bliver adm. direktør og medejer af et nyt holdingselskab, Paritee, der har til formål at investere og skabe et hjem for unikke talenter og banebrydende bureauer i kommunikationsbranchen. Han kommer fra svenske Weber Shandwick, hvor han var CEO for EMEA-området.
Tidligere har Jonas Palmqvist bl.a. været viceadm. direktør og partner i Prime, CEO for konsulentfirmaet United Minds og CEO for OTW Publishing.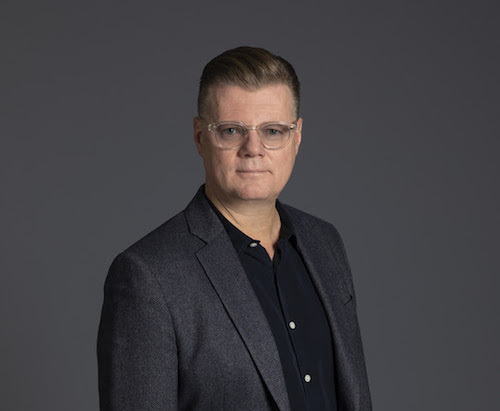 Jonas Palmqvist
CFO bliver CEO i Clerk.io
Clerk.io, der udvikler software til e-handelsbutikker, har forfremmet virksomhedens nuværende CFO, Mikkel Novod, til CEO.
Før han kom til Clerk.io var han direktør for tech M&A hos Clearwater International Corporate Finance, hvor han var ansat i ti år.
Mikkel Novod er kandidat i finance and accounting fra CBS.
Forfremmelse i Danske Spil
Martin Suhr Mertins er forfremmet til head of ecommerce business development i Danske Spil. Hidtil har han været head of payment & data activation.
Tidligere har han bl.a. været afdelingsleder for loyalitet & kundeindsigt hos DSB, afdelingsleder for CRM, Online & kommunikation hos Falck og product manager hos Q8 i Danmark.
Forfremmelse til VP strategy hos Valtech
Carsten Pingel er forfremmet til vice president of strategy hos Valtech_ecapacity. Her har han nu fået ansvaret for strategisk og kommerciel digital rådgivning på tværs af 7 lande og et samlet europæisk team af management konsulenter. Hidtil har han været strategy director.
Tidligere har han bl.a. været head of international ecommerce hos Egmont, corporate brand & strategy manager hos Copenhagen Airports og seniorkonsulent hos Erhvervsstyrelsen.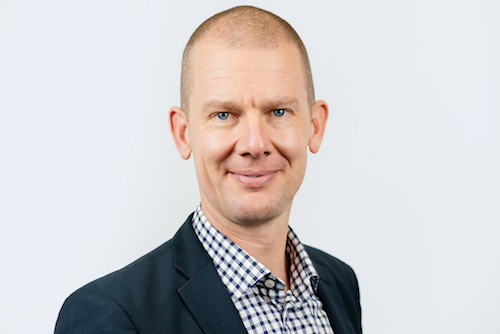 Carsten Pingel
Finance director fra Ogilvy bliver CFO hos Anthill
Kristian Lauridsen er ansat som CFO hos Anthill Agency. Han kommer fra Ogilvy Danmark, hvor han har været finance director siden 2008.
Tidligere har han bl.a. været finance director hos Manpower Denmark og CFO hos Publicis.
Fra Ucommerce til Forto
Adina Helen Florescu er ansat som campaign manager hos Forto. Hun kommer fra Ucommerce, hvor hun var marketing manager.
Tidligere har hun bl.a. været marketing & communication specialist hos Borum.
Hun er uddannet bachelor i marketing and management communication fra Aarhus Universitet.
Marketingchef til Fynbo Foods
Per Bregendahl er ansat som marketingchef hos Fynbo Foods. Han kommer fra Norlys, hvor han var brand manager.
Tidligere har han bl.a. været senior manager og daglig leder af global marketing support-afdelingen hos Danish Crown Foods og strategic director hos MEC.
Fra Anthill til Ogilvy
Louise Andersen Bruce er ansat som medical communication strategy director hos Ogilvy. Hun kommer fra Anthill, hvor hun var senior medical communications strategist.
Hun har tidligere været bl.a. medical writer hos McCann Health Nordic, medical writer og senior account director hos Molecule Consultancy og communications specialist hos CCWJV.
Hun er kandidat i PR fra RUC.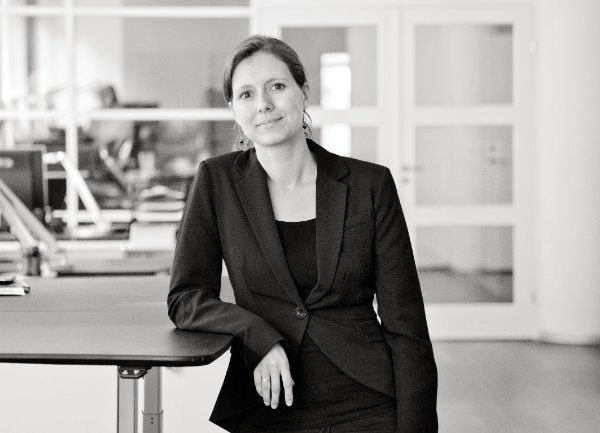 Louise Andersen Bruce
Creative lead til Matas
Rie Sloth Rasmussen er ansat som creative lead hos Matas. Hun kommer fra Fireball, hvor hun var senior art director.
Tidligere har hun bl.a. været senior art director hos Robert/Boisen & Like-minded. Hun er uddannet i kreativ kommunikation fra DMJX.
Marketingchef fra Esoft til Invest in Odense
Ane Kirk Andersen er ansat som marketing & communication manager hos Invest i Odense. Hun kommer fra Esoft Danmark, hvor hun var media- & marketingchef.
Tidligere har Ane Kirk Andersen været bl.a. head of new media & marketing hos Step, CRM- & marketingkonsulent hos Jensens Bøfhus og projektmedarbejder hos Erhvervshus Fyn.
Hun er kandidat i international virksomhedskommunikation og marketing fra Syddansk Universitet.
Tidl. kreativ direktor hos Wunderman til Danske Bank
Kenneth Pøhler er ansat som creative director hos Danske Bank. Han har senest været freelance creative director.
Tidligere har Kenneth Pøhler været bl.a. kreativ direktør og medstifter af bureauet The Martians, executive creative director hos Wunderman, creative director hos DDB og hos Valtech.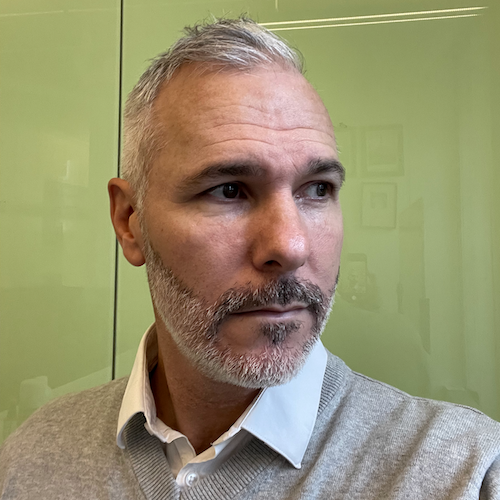 Kenneth Pøhler
Tech-startup får kommerciel direktør fra DR
Carsten Lakner er hentet ind som CCO hos tech-startuppen MediaCatch. Carsten Lakner kommer fra en stilling som strategisk konsulent i DR, hvor han også tidligere har været marketingchef.
Han har tidligere været bl.a. marketingdirektør hos Discovery, managing director hos Frame by Frame og kreativ direktør hos Disney-selskabet Jetix i Europa.
Nye medarbejdere til Superego
Nicolai Tomis er startet som kontaktchef/forretningsudvikler hos Superego i Horsens. Han kommer fra en stilling som senior sales executive ved Leadfamily.
Han har tidligere været bl.a. new bizz & relationship director hos Dentsu, market manager hos TV3 og account manager hos Clear Channel.
Nicolai Tomis er uddannet IAA Diploma fra International Advertising Association (IAA).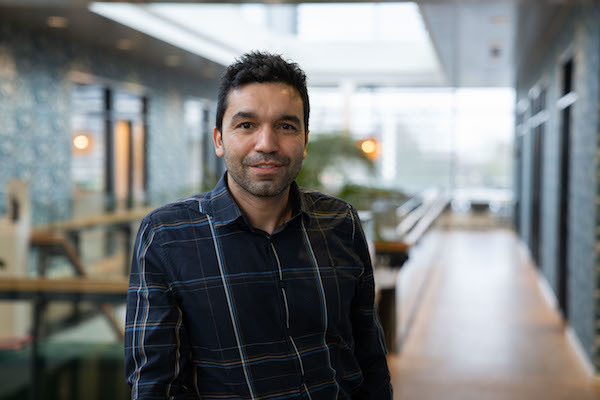 Nicolai Tomis
Mikkel Albert Gammelgaard er ansat som motion graphic designer. Han har de seneste par år arbejdet freelance med både grafisk design og motion-opgaver, blandt andet for Fuhr Studio i Odense.
Mikkel Gammelgaard er uddannet grafisk designer fra Skolen for Visuel Kommunikation i 2019.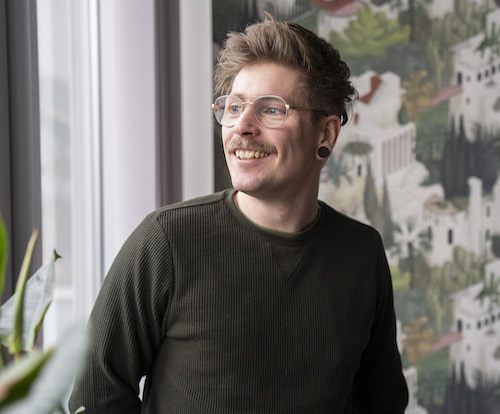 Mikkel Albert Gammelgaard